Feature: Top 10 Seattle Productions to Look Forward to in 2022
Get excited for what's coming down the road!
It's happening Dear Readers, it's really happening! Theaters are starting to open back up. Well, they started last fall but now, with the new year, they're really coming back strong. And so I thought we'd take a look at the Top 10 shows I'm looking forward to this year.
THE PLAY THAT GOES WRONG at the 5th Avenue Theatre
Running June 29th - July 10th, www.5thavenue.org
The time is right to see THE PLAY THAT GOES WRONG, Broadway's funniest smash hit! This Olivier Award-winning comedy is a hilarious hybrid of Monty Python and Sherlock Holmes. Welcome to opening night of The Murder at Haversham Manor where things are quickly going from bad to utterly disastrous. With an unconscious leading lady, a corpse that can't play dead, and actors who trip over everything (including their lines), it's "A RIOTOUS EXPLOSION OF COMEDY!" (The Daily Beast) and "TONS OF FUN FOR ALL AGES!" (HuffPost). Ben Brantley of The New York Times calls THE PLAY THAT GOES WRONG "A GUT-BUSTING HIT," and Cindy Adams of the New York Post has just one word for you: "GO!" Get tickets now - it would be WRONG to wait!
BRUCE at the Seattle Rep
Running May 27th - June 26th, www.seattlerep.org
In 1974, a virtually unknown 26-year-old director set out to film a best-selling novel.
Invading a sleepy fishing island off Cape Cod to shoot on the open ocean, he battled weather, water, hostile locals, an exploding budget, endless delays, and a highly dysfunctional mechanical star named Bruce. Based on The Jaws Log by Carl Gottlieb, this world-premiere musical takes you behind the scenes of the world's first summer blockbuster.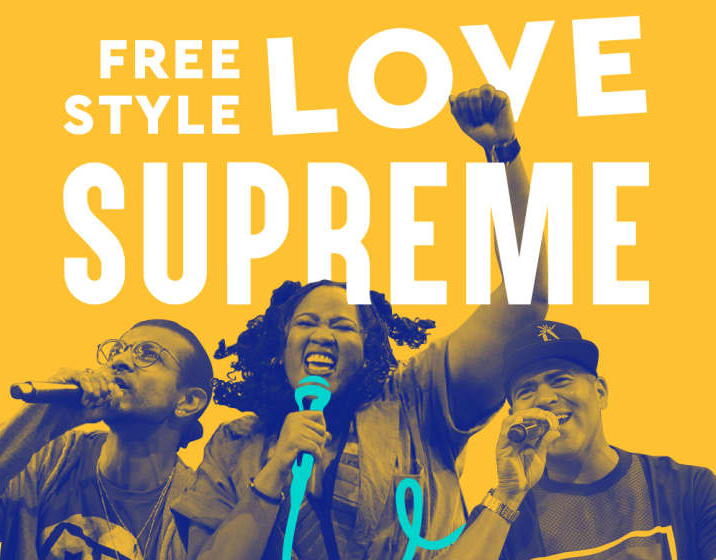 FREESTYLE LOVE SUPREME at the Seattle Rep
Running February 16th - March 13th, www.seattlerep.org
Before Hamilton, before In the Heights, there was Freestyle Love Supreme.
Now - direct from Broadway - the original hip-hop musical phenomenon from Thomas Kail, Lin-Manuel Miranda, and Anthony Veneziale arrives in Seattle.  
The recipient of a special 2020 Tony Award® and subject of the recently released Hulu documentary We are Freestyle Love Supreme, every performance of this Grammy-nominated show brings the unexpected, as the crew takes the crowd on a freestyle, hip-hop, improvisational comedy ride. The performers take suggestions from the audience and spin them into instantaneous riffs and full-length musical numbers. See it for the first time each time - as no two shows are ever the same. 
SELLING KABUL at the Seattle Rep
Running April 22nd - May 22nd, www.seattlerep.org
Taroon once served as an interpreter for the U.S. military in Afghanistan. After the Americans have withdrawn, their promises of protection and safety are no longer there. He now spends his days in hiding from growing presence of the Taliban as he anxiously awaits news from the hospital on the eve of his first child's birth. What are the consequences of taking sides during wartime? 
THIS GIRL LAUGHS, THIS GIRL CRIES, THIS GIRL DOES NOTHING at ArtsWest
Running March 17th - April 10th, www.artswest.org
Triplet sisters are left in the forest by their woodcutter father. From this fairytale beginning, three resolutions are made - one sister will walk one way, one the other, and the third will stay right where she is. Twenty years later, having circumnavigated the globe, and fought Vikings, and crossed oceans, and tamed wilds, and achieved greatness, the three meet again, as women. What they learn on their separate journeys will change everything, and at the same time nothing, in this moving and irresistibly charming modern-day fairytale.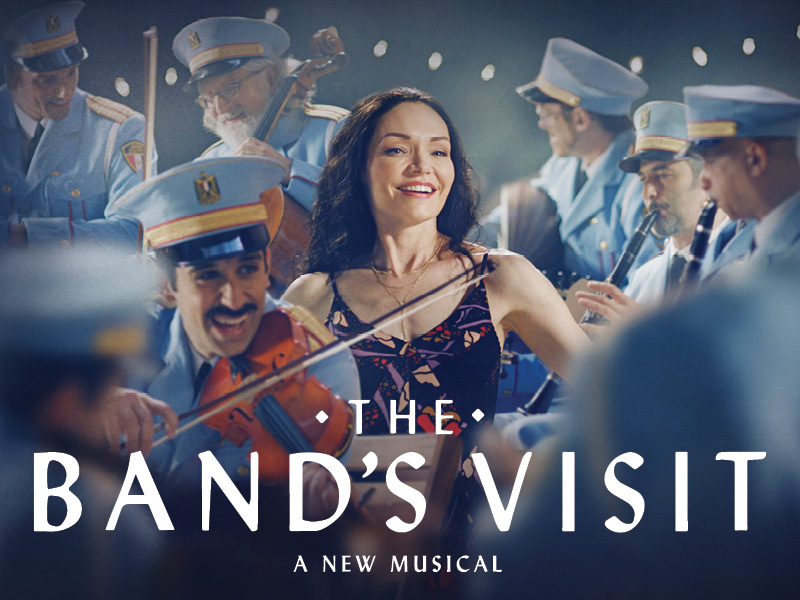 THE BAND'S VISIT at the Paramount Theatre
Running March 8th - 13th, www.stgpresents.org
The critically acclaimed smash-hit Broadway musical The Band's Visit is the winner of 10 Tony Awards, including Best Musical, making it one of the most Tony-winning musicals in history.  It is also a Grammy Award® winner for Best Musical Theater Album.
In this joyously offbeat story, set in a town that's way off the beaten path, a band of musicians arrive lost, out of the blue. Under the spell of the desert sky, and with beautiful music perfuming the air, the band brings the town to life in unexpected and tantalizing ways. Even the briefest visit can stay with you forever.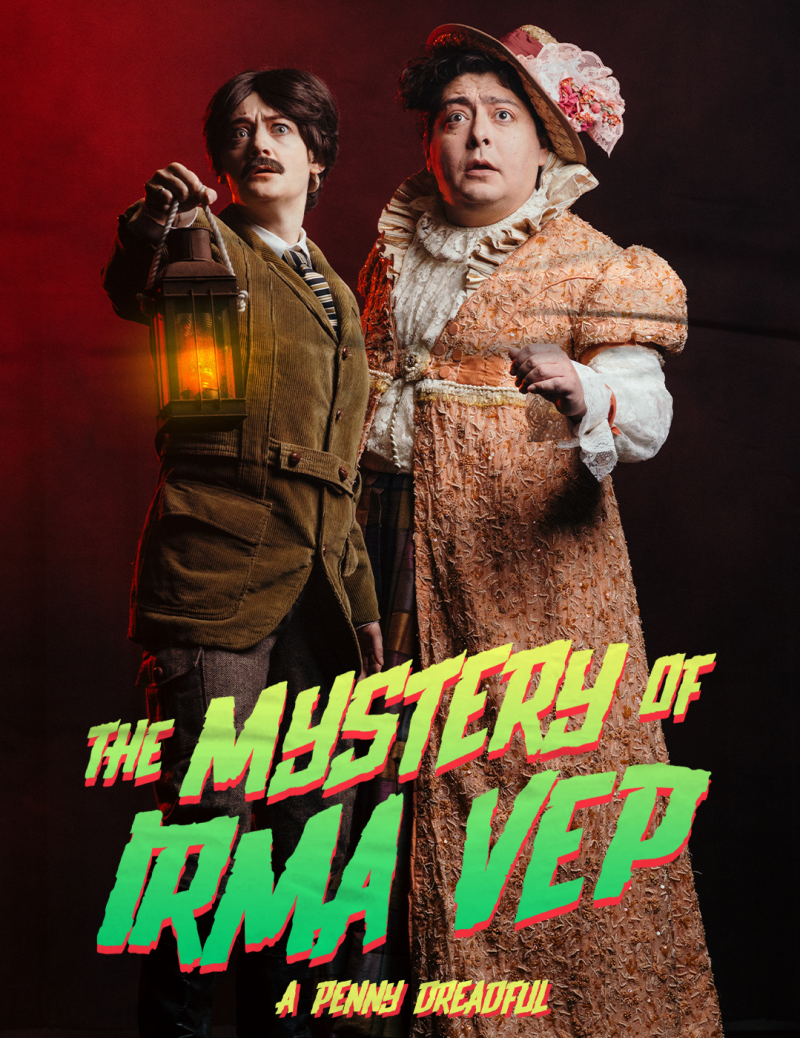 THE MYSTERY OF IRMA VEP from Intiman Theatre
Running February 8th - 26th, www.intiman.org
THE MYSTERY OF IRMA VEP centers on an English estate haunted by the former mistress who has recently passed (or has she?). There are mummies, werewolves, mistaken identities, and a ton of madcap blunders. Two performers, dozens of wigs, and 35 costume quick-changes bring an eclectic cast of characters to life in this camp comedy classic from Charles Ludlam (1943-1987), creator of New York's Ridiculous Theatrical Company.
THE THIN PLACE at ACT
Running March 18th - April 10th, www.acttheatre.org
Can we talk with the dead? Communicate with loved ones we've lost? In this mesmerizing new play by Obie Award-winner Lucas Hnath, Linda promises that you can. If you listen - really listen - she can take you to the thin place, the fragile boundary between our world and the next. Perhaps it's merely a cunning illusion that awakens our deepest desires, but then again so is this spine-tingling show.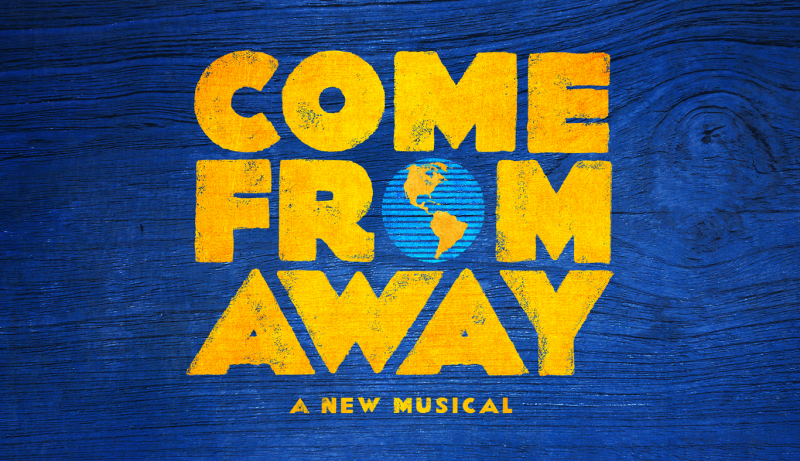 COME FROM AWAY at the 5th Avenue Theatre
Running July 20th - August 7th, www.5thavenue.org
Broadway's Come From Away is a Best Musical winner all across North America! Don't miss the return engagement of this breathtaking new musical Newsweek cheers, "It takes you to a place you never want to leave!"
This New York Times Critics' Pick takes you into the heart of the remarkable true story of 7,000 stranded passengers and the small town in Newfoundland that welcomed them. Cultures clashed and nerves ran high, but uneasiness turned into trust, music soared into the night, and gratitude grew into enduring friendships.
On 9/11, the world stopped. On 9/12, their stories moved us all.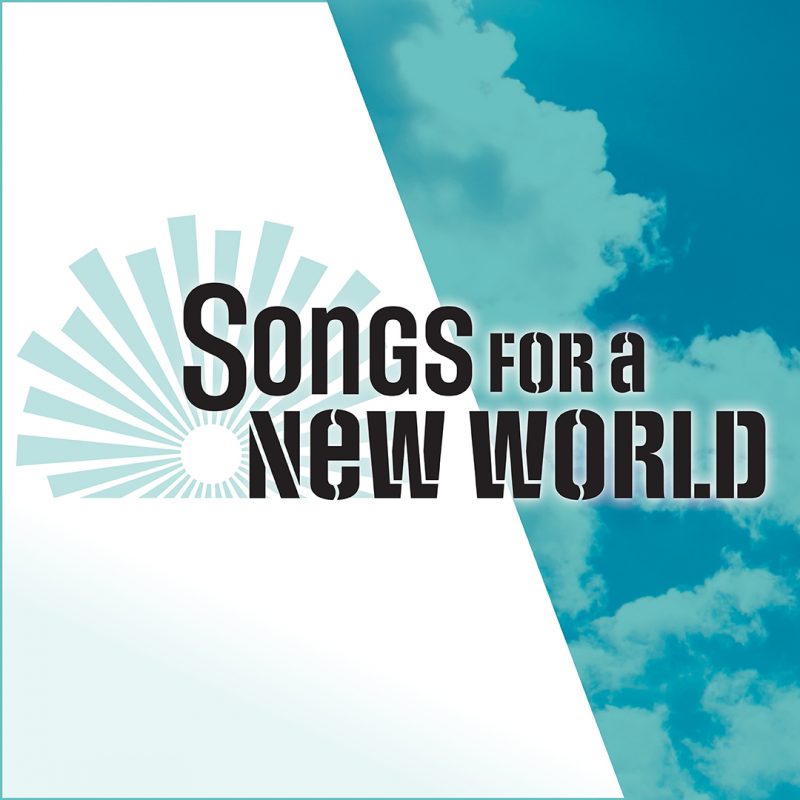 SONGS FOR A NEW WORLD at Village Theatre
Running January 12th - February 13th (Issaquah) and February 18th - March 13th (Everett), www.villagetheatre.org
Experience the show that took New York by storm, featuring powerful songs of life, love, the choices we make, and the hope they inspire. Even the most challenging events can inspire something powerful within each one of us. This production embraces every turn, every unexpected bend, and strives to show us that renewal and survival is always within reach.
With music and lyrics by Tony Award-winner Jason Robert Brown (Parade, Bridges of Madison County), Songs for a New World reflects on the human condition and brings stories brilliantly to life through beautifully staged vignettes and a power-house cast.