Jay Irwin
         Born and raised in Seattle, WA, Jay has been a theater geek for years.  He attends as many shows as he can around the country and loves taking in new exciting works.  
Instituting a new three letter rating system for my reviews for 2014.  They'll range from best to worst as WOW (A can't miss), YAY (Too damn good), MEH+ (Good, with some great things going for it), MEH (Just OK), NAH (You can miss this one) and WTF (I think you can figure out my complex code there).
Jay is also an actor in the local Seattle scene.  Follow me on Twitter @SeattleBdwyGeek. .  You can also check me out in my web series "The Gamers: The Shadow Menace" available on Amazon Prime.
MOST POPULAR ARTICLES
LAST 30 DAYS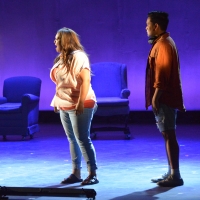 BWW Review: HOW CAN I LOVE YOU at Ancient Lakes Theatre Festival
Posted: Jul. 20, 2021


LAST 365 DAYS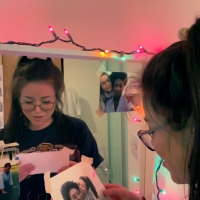 BWW Review: A VERY MERRY KRAKEN TEA PARTY from ArtsWest
Posted: Nov. 28, 2020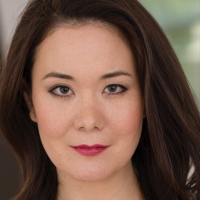 BWW Review: WAD at ACT
Posted: Mar. 25, 2021


BWW Review: THE CAMPFIRE FESTIVAL from The Williams Project
Posted: May. 25, 2021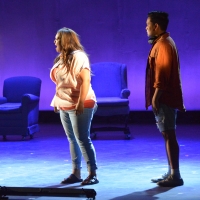 BWW Review: HOW CAN I LOVE YOU at Ancient Lakes Theatre Festival
Posted: Jul. 20, 2021


BWW Review: HOW CAN I LOVE YOU at Ancient Lakes Theatre Festival

July 20, 2021

Dear Readers, as we inch back into the world of live theatrical experiences, the excitement to put out incredible art is palpable. And when you have a stunning outdoor venue such as the Cave B Winery Estates in George, WA, not to mention some of the A-listers of Seattle theater talent involved, that excitement can be overwhelming. But don't let that excitement blind you to when a show just is not there, as was the case with "How Can I Love You" from Composer Rand Bellar and Playwright, Librettist, and Lyricist Vince Bryan.
---
BWW Review: THE CAMPFIRE FESTIVAL from The Williams Project

May 25, 2021

Dear Readers, it's so good to be able to call you all that again. I'm so pleased to announce that live theatre has returned to the Seattle area. That doesn't mean we're completely back to normal, but it is a start, as The Williams Project has put together "The Campfire Festival". And with its rotating slate of shows, they remind us of what we've been missing, and longing for.
---
BWW Review: WAD at ACT

March 25, 2021

The lives of prisoners are a well-known trope for many dramas. The inmate and the Nun in the film "Dead Man Walking", two unlikely allied prisoners and a figment in "Kiss of the Spider Woman". The genre is visited time and time again as it's a world few of us, thankfully, have experience in, opening all new doors of emotional stakes. However, you need to have those emotional stakes for it to work. Furthermore, those other examples work as they are conversations between people in the same room. Keiko Green's virtual offering from ACT, "Wad", however misses the mark on both of these aspects. With a method of communication that makes no sense and a non-existent story arc, the show amounts to an unengaging and often times infuriating evening only saved by two engaging actors.
---
BWW Review: ArtsWest Streams Some Familiar Holiday Delights with A VERY MERRY KRAKEN TEA PARTY

November 28, 2020

Dear Readers, I'm back! It's been almost nine months since I've had the privilege of sharing with you the theatrical goings on in Seattle thanks to the restrictions of the pandemic. And while I hope everyone is staying safe, and I know there are bigger things out there to concern ourselves, I have lamented the loss of live theater every day. I'm sure, like me, many of you have sated your theatrical fix somewhat with the virtual fare streaming from all over the world, but there's been nothing locally for me to review for you (at least no one asked … until now). As we all digest our respective Thanksgiving dinners and prepare ourselves for socially distant holiday celebrations, the folks at ArtsWest have put out a little holiday cheer. An early Christmas present, if you will, in the form of a mini-musical from the mind of Justin Huertas, writer of such shows as "Lizard Boy" and "Howl's Moving Castle", with "A Very Merry Kraken Tea Party", a sequel to last year's "The Last World Octopus Wrestling Champion".
---
BWW Review: Seattle Rep's JITNEY Brings in the Power of Age and Experience

March 5, 2020

I've often talked about the embarrassment of theatrical riches that we have in Seattle. We have several companies that bring us new works, many of which have made their way on to Broadway. We have a wealth of extremely talented performers who constantly wow us with their gifts. And we have a reputation that brings in talented others to play in our sandbox. But we also have a local connection to one of America's most acclaimed playwrights, August Wilson, and so we get things like the Tony nominated Broadway production of Wilson's a?oeJitneya?? remounting at the Seattle Rep with the Broadway director, Ruben Santiago-Hudson, and several of the Broadway cast.
---
BWW Review: The Thought Police are Coming for You with Radial Theater Project's 1984

February 22, 2020

Radial Theater Project is currently presenting an adaptation of George Orwell's classic dystopian nightmare a?oe1984a??, and don't even THINK about saying anything good about it. Big Brother has sent down orders from the Ministry of Truth that there is nothing good about this production and it has no good performances or redeeming qualities, and everything is un-good. But if you know anything about the Ministry of Truth, you know everything is the exact opposite there and that holds true here as this production is a spectacular, riveting telling of this horrifying story and you need to see it. Just don't tell The Thought Police I said that.
---
BWW Review: Book-It's THE TURN OF THE SCREW Creeped Me Out, But Not in the Way They Hoped

February 16, 2020

Henry James' novella a?oeThe Turn of the Screwa?? is considered by some to be a classic of horror literature. A suspenseful story of ghosts and insanity that leaves each reader with a different viewpoint on what just happened. To be perfectly candid, I'd never read it and so my first exposure to it was last night's Book-It adaptation and production. And honestly, the way it was presented, I found it as suspenseful as a fly in a glass of milk, eliciting vaguely interesting questions of a?oewill she drowna?? or a?oewill she fly awaya??, but most of all a?oedo I really care?a?? All I know for certain is that I don't want to drink it anymore.
---
BWW Review: BLISS at the 5th Avenue Theatre Misses the Mark, But Only Slightly

February 15, 2020

Dear Readers, you may recall that several years ago there was a new musical that came through town, about Princesses (even called that), that many consider, including myself, to be one of the worst things they've ever seen. But as bad as it was, it had three things going for it. First, there was a story built around a Father's love for his daughter. Second, there was a hunky boy-band type, who may have creeped many out with his utterly rapey song a?oeJust Say Yesa??, but he was still pretty. And third, and most importantly, the show featured one truly great song that spotlighted the quirkier and subordinate a?oePrincessesa?? of the bunch. Cut to 2020 and enter the 5th Avenue Theatre's latest new musical venture, a?oeBlissa?? that, while having no real connection to that other one, blissfully and coincidentally contains those three elements and runs with them, while tossing the rest of that dreadful show into the infernos of musical theater hell (along with the likes of a?oeFlashdancea?? and a?oeLove Never Diesa??). And while a?oeBlissa?? may still have some work to do to make it truly shine (which we'll get to in a minute), it's still a delightfully fun romp into the woods with some Princess archetypes who aren't the norm but should be.
---
BWW Review: THE CHILDREN at the Seattle Rep Examines Legacy and Responsibility

February 13, 2020

With more and more younger people getting involved with politics and saving the planet, the question raises, what is the responsibility of the older generation, the generation that caused many of the problems, to clean up their own messes? Such a question is posed in Lucy Kirkwood's commanding play a?oeThe Childrena??, currently on stage at the Seattle Rep. But far beyond just an evening of recriminations, this delicious onion is peeled back layer by layer, thanks largely to a superb ensemble, until everything is laid bare. And once it is, it's over, allowing the audience to make up their own minds.
---
BWW Review: FROZEN at the Paramount Astounds with Disney Imagineering Magic

February 9, 2020

You gotta love those Disney Imagineers. They repeatedly manage to take those beloved Disney movies and reimagine them for the stage, taking them far beyond a simple rehash with some new songs into a whole new world (yes, I know, wrong show reference). And a?oeFrozena?? currently playing at the Paramount Theatre is no exception, in fact it may be the standard by which all the others will be judged. That's not to say that the effects are all that the show has going for it. We're also gifted with some insanely talented performers and some fantastic staging and choreography that totally defrosted my cold heart, as I was ready to have a MEH evening and ended up with so much more.
---
BWW Review: Theatre9/12 Tackles Lesser Known Miller with THE CREATION OF THE WORLD AND OTHER BUSINESS

February 8, 2020

Most people are familiar with at least some works of the renowned playwright Arthur Miller. a?oeThe Cruciblea??, a?oeAll My Sonsa??, a?oeThe Pricea??, and of course a?oeDeath of a Salesmana?? to name a few. But one of my favorites, and a somewhat lesser known Miller, is his a?oeThe Creation of the World and Other Businessa??. Not a household theatrical name, but it tends to get dusted off every now and again for actors who want to sink their teeth into something juicy and stretch themselves. Enter Theatre9/12, whose mission statement is all about letting actors stretch and sink their teeth into the goods, so it's no surprise that their current offering is a?oeThe Creation of the World a??a?? but with some slight twists. Some worked, some didn't, but in true Theatre9/12 style, the end result is a powerhouse evening.
---
BWW Review: Seattle Public Theater's ADMISSIONS Tackles White Privilege with Humor

February 1, 2020

As a white man I can recognize the privilege that has been afforded me throughout my life. That's not to say I didn't work hard for what I've achieved, nor to say I haven't had hard times, but that underlying privilege has always been there. But is recognizing your privilege enough? How far do you go to counteract it? Do you accept it when it's presented? Do you resent it when it works against you? These heady questions are at the center the Joshua Harmon's comedy a?oeAdmissionsa??, currently playing at Seattle Public Theater. You read that right, comedy. Just like his previous hit a?oeBad Jewsa??, Harmon manages to tackle some hot button topics and spin them so you might not notice you're thinking about them since you're laughing so hard.
---
BWW Review: OUR COUNTRY'S GOOD from Strawberry Theatre Workshop - A Bit Long but Worth the Wait

January 29, 2020

In Timberlake Wertenbaker's play a?oeOur Country's Gooda??, currently being offered from Strawberry Theatre Workshop, they say theatergoers should have three things. They should pay attention. How could you not with some of these incredible performances happening from the ensemble? They should be able to use their imaginations. Yes, you will need that as the ensemble of 11 play 22 roles, but with their commitment to their characters, it's not difficult to see who's speaking. And they should have patience. This is where I felt I faltered a bit last night. The show, which clocks in at 2 hours and 45 minutes including the intermission, drags on a bit at times, especially in Act One as things are getting set up.
---
BWW Review: PEACOCK at The Can Can Soars

January 25, 2020

The Can Can, Seattle's Hottest Burlesque Theatre, is back with an all new show, the dazzling a?oePeacocka??, plus a new cast member, and a new rival for my favorite production of theirs. In addition to their usual flashy, yet revealing costumes, on beautiful performers, and high-flying dance routines, I love it when they allow their performers the moments to use their gorgeous voices, plus I'm a sucker for a showtune. Add into that a delightful story that had the audience in the palm of their sequined hands, and they have a show that had me beaming from tops to bottoms a?? er I mean, from soup to nuts a?? wait no, from beginning to their ends a?? dammit! Well, you know what I mean.
---
BWW Review: TRUE WEST at the Seattle Rep Bares the Teeth of a Classic

January 23, 2020

Most theatergoing people know of Sam Shepard's a?oeTrue Westa??. It's considered a classic of American Theatre. But I have a question for you, a?oeHave you seen it?a?? It's revived every few years on Broadway but not so much locally. And I will admit, I knew it but never had the opportunity to see a production. So, when the Seattle Rep announced it as part of their season, I was thrilled to fill in that gap in my theatrical knowledge. And then when they announced a stellar cast including Kevin Anderson who killed it in last season's a?oeLast of the Boysa??, I was even more thrilled. And now after seeing it (finally) I can see why it's a classic with its superb dialog and storytelling and why actors, such as Anderson, clamor to be able to sink their teeth into these meaty characters when they come around.
---
BWW Review: SHE LOVES ME at Village Theatre - The RomCom that Wouldn't (and Shouldn't) Quit

January 20, 2020

Everyone loves a good Romantic Comedy, and when people find a good one, they latch onto it. Such a RomCom was the 1937 play a?oeParfumeriea?? by Miklos Laszlo. Now, if you're not familiar with that one maybe you're more familiar with some of the films that were based on it. There was the 1940 James Stewart-Margaret Sullavan film a?oeThe Shop Around the Cornera??, or how about the 1949 Judy Garland-Van Johnson musical version a?oeIn the Good Old Summertimea??. No? Well I'm sure you remember the 1998 Tom Hanks-Meg Ryan feature a?oeYou've Got Maila??. And beyond those, the play also spawned one of the most underrated and underappreciated shows in American Musical Theatre, a?oeShe Loves Mea?? by Jerry Bock and Sheldon Harnick with a book by Joe Masteroff, currently playing at Village Theatre. a?oeShe Loves Mea?? has been revived on Broadway since it's 1963 beginnings twice, plus a concert version in 1977, but still there are too many people who don't know the glory of this show. Well, Dear Readers, let's try and change that.
---
BWW Review: BOHEMIA Is Back at The Triple Door for One Last Run

January 19, 2020

a?oeBohemiaa?? is back! That fabulous burlesque show from the minds of Opal Peachey and Mark Siano is back for one last time at The Triple Door before they wing their way off to Berlin to perform at the Ballhaus Berlin. With new cast members and characters, the classiest burlesque show you'll ever see has tightened up the story from their initial incarnation but still keeping it just as fun and frothy as before.
---
BWW Review: DANCE NATION from WET - High on Shock, Low on Story

January 18, 2020

Believe it or not, Dear Readers, I was a dancer in my youth. I took tap lessons for 12 years starting in 3rd Grade. And while I didn't do much in the way of competitions, I did see my fair share of stage moms and dancer heartache. So, a play such as Clare Barron's a?oeDance Nationa??, currently being offered from Washington Ensemble Theatre, should be right up my alley. Or it would be if it had a real story. Instead what we got was a too-long one act play that chose to shock more than anything else. With a series of vignettes and dance numbers that ultimately amounted to nothing, the show repeatedly attempts to be over the top rather than clever and has no arc or through line to hold it all together.
---
BWW Review: REPARATIONS from Sound Theatre Company Examines the Truth in Our Blood

January 12, 2020

What would you do if you could peek in on the memories of your ancestors? That's the question posed in the World Premiere play by Darren Canady, a?oeReparationsa??, currently offered from Sound Theatre Company. In a play filled with thought provoking ideas and stirring performances, they metaphorically examine the history in our blood.
---
BWW Review: Not much Sticks in Seattle Shakespeare Company's THE RIVALS

January 11, 2020

While viewing the opening night of Seattle Shakespeare Company's production of Richard Brinsley Sheridan's a?oeThe Rivalsa??, one old adage kept springing to mind. a?oeThrow it against the wall and see if it sticks.a?? Well, aside from a few standout performances, not much stuck. But that wasn't from lack of trying as director George Mount seemed to throw everything but the kitchen sink at that wall whether it fit within the play or not.
---