Back to the Main Page | Browse Local Theatres
---
Latest Seattle Reviews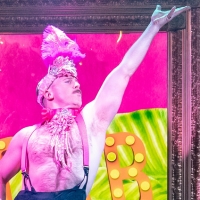 BWW Review: LOLA at The Can Can
by Jay Irwin - May 16, 2022
Dear Readers, I think it's time for me to come out to you all. I am here to say that I am an out and proud fan of Barry Manilow. Yes, I'm a Fanilow. From "Mandy" to "American Bandstand" to "I Made it Through the Rain", I love them all. And, of course, there's the best, "Copacabana". Now take th...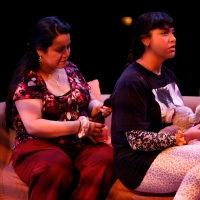 BWW Review: ALMA at ArtsWest
by Jay Irwin - May 14, 2022
For many, the days following the election of Donald Trump to the White House were harrowing, fraught with uncertainty and angst but especially for undocumented immigrants whose livelihood seemed to be the focal rallying cry of the former President and his base. So, setting a play such as Benjamin B...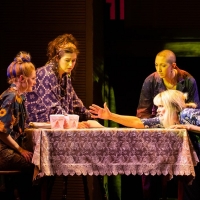 BWW Review: AFTERWORDS at The 5th Avenue Theatre
by Jay Irwin - May 12, 2022
Dear Readers, by now you know that one of my major pet peeves for any show is what I call "someone else's therapy on stage". Other people's problems just aren't interesting, and I don't need to see you work through them. Such is the first issue of many I have with the new musical "Afterwords", cur...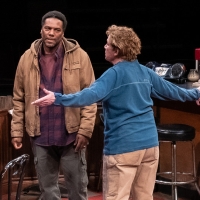 BWW Review: SWEAT at ACT
by Jay Irwin - May 11, 2022
Lynn Nottage has swiftly established herself as one of the current darlings of the theater scene. With her Pulitzer Prize for her play "Sweat" currently playing at ACT, as well as her other fantastic recent works such as "Clyde's" and "Ruined" to name just a few, her vibrant characters beautifully ...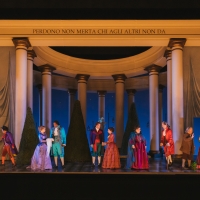 BWW Review: THE MARRIAGE OF FIGARO at McCaw Hall
by Erica Miner - May 08, 2022
If ever an opera could be described as "easy listening" and flawlessly engaging, Figaro would qualify hands down...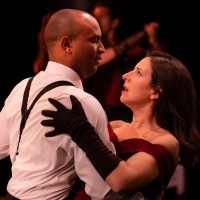 BWW Review: MUCH ADO ABOUT NOTHING at Center Theatre
by Kelly Rogers Flynt - May 01, 2022
Every once in a while the stars will align, and magic will happen. Magic is exactly what happened on stage last night as Seattle Shakespeare presented MUCH ADO ABOUT NOTHING. From director to cast to staging, everything worked together in perfect unison to not only tell this age old story, but to el...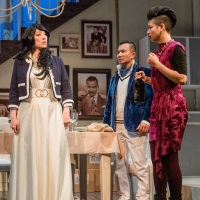 BWW Review: TWO MILE HOLLOW from Intiman Theatre
by Jay Irwin - April 29, 2022
Dear Readers, if you too are sick of the dysfunctional white family play then you're not alone. Leah Nanako Winkler, author of "Two Mile Hollow", currently being offered from Intiman Theatre, has certainly had enough of them. So much so that she wrote her own version of one. And while I appreciat...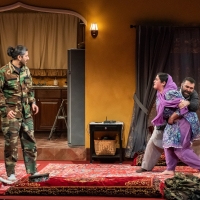 BWW Review: SELLING KABUL at The Seattle Rep
by Jay Irwin - April 28, 2022
The lies we tell ourselves and each other, Dear Readers, and the information we choose to divulge and that which we choose to keep to ourselves, those choices are at the heart of "Selling Kabul", the current show playing at the Seattle Rep....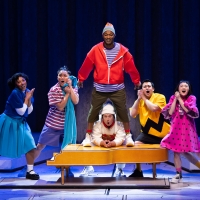 BWW Review: YOU'RE A GOOD MAN, CHARLIE BROWN at Village Theatre
by Jay Irwin - April 25, 2022
Dear Readers, if you're going to do a show, any show, you need to have confidence in what you're putting up on that stage. And while the current production of "You're a Good Man, Charlie Brown" at Village Theatre has a bunch of fun moments, the show as a whole seemed to lack the confidence to go fo...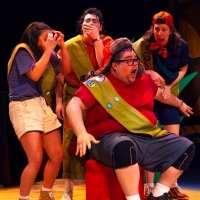 BWW Review: TIN CAT SHOES from Washington Ensemble Theatre
by Jay Irwin - April 16, 2022
Dear Readers, remember Mad Libs from when we were kids? That little book of puzzles where you would ask for random items from a group in order to fill out a story. And remember how when we got the final result we would laugh and laugh at the ridiculousness of it all? Ever tried to read those agai...