Seattle Interviews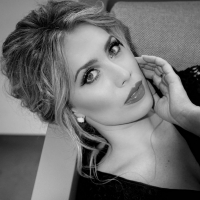 Marina Costa-Jackson of EUGENE ONEGIN at McCaw Hall
by Erica Miner - December 13, 2019
, Seattle
Marina Costa-Jackson was born to sing. She will demonstrate that in her role debut as Tatyana in Seattle Opera's upcoming production of Tchaikovsky's Eugene Onegin. The casting is appropriate, as she has performed in Russia with her sisters, as well as with the late Russian superstar baritone Dmitri...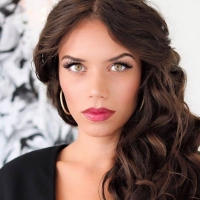 Ginger Costa-Jackson of CINDERELLA at McCaw Hall
by Erica Miner - October 04, 2019
, Seattle
Rhyming a?oeGingera?? with a??Singera?? may be a stretch, but in Ginger Costa-Jackson's case, it might well be appropriate....

Angela Meade Returns to her Native Land for 'Il Trovatore'
by Erica Miner - December 10, 2018
, Seattle
Washington state is justifiably proud to call Angela Meade a native. The star soprano has been a prizewinner in more than 50 top competitions...
A Chat with Tipsy Rose Lee from the Upcoming Genderqueer Cast LITTLE SHOP from Reboot Theatre
by Jay Irwin - April 02, 2018
, Seattle
Alan Menken and Howard Ashman's "Little Shop of Horrors" is one of those enduring classics of American Musical Theatre thanks, in no small part, to its quirky, twisted take on the worldview. Well it's about to get a whole new view as Reboot Theatre Company is taking this Sci-Fi thriller of a musica...

BWW Interviews: BENDELACREME On DRAG BECOMES HER, Future Shows, and THAT Elimination
by Trevor Durham - March 13, 2018
, Seattle
Between the San Francisco premiere and her return to Seattle, BenDeLa answered questions about her shows, camp queens, and what's next for the so-called martyr of All Stars 3....
Tenor Ben Bliss - from TV to Opera
by Erica Miner - January 03, 2018
, Seattle
Ben debuts in the role of Ferrando for the company's upcoming production of 'Cosi Fan Tutte'...
David Edward Hughes and His New Company SING OUT LOUISE! THEATRICALS
by Jay Irwin - August 18, 2017
, Seattle
Hello, Dear Readers. I recently got the chance to sit down with Seattle Theater staple David Edward Hughes to pick his brain on his career, his views on the state of local theater and, most importantly, his new theater company Sing Out Louise! Theatricals which will be announcing their inaugural se...