Seattle Theatre Newsroom
The latest news on live + streaming theatre in Seattle.
Photos: First Look at Production Photos Of SILENT SKY This Month
by Grace Cutler on July 03, 2022 in Seattle
Tacoma Little Theatre welcomes welcome Silent Sky to its stage after having been postponed earlier in the season. Silent Sky is written by Lauren Gunderson and directed by pug Bujeaud.
KRAPP'S LAST TAPE By Samuel Beckett To Be Performed at 2+U in Seattle, WA
by Grace Cutler on July 02, 2022 in Seattle
Independent producer, director and actor Adam Kern will present a production of KRAPP'S LAST TAPE, by Samuel Beckett. The Production will play at The Studio at 2+U, an 1,100 sq. ft. workshop and presentation space in downtown Seattle.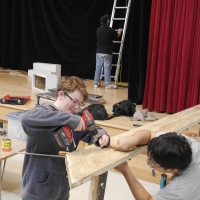 The DC Arts Education Alliance Announces $750,000 in Funding Train Disconnected Youth to Work as Theater Technicians
by Grace Cutler on July 02, 2022 in Seattle
The DC Arts Education Alliance (comprised of The Theatre Lab School of the Dramatic Arts and 16 arts partners) announced the formation of the Arts Institute for Creative Advancement, a year-long education and apprenticeship program in technical theater to launch in January 2023, in which participants will be paid to learn and work.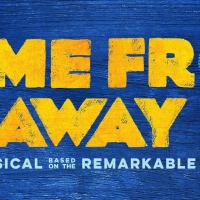 COME FROM AWAY Returns To The 5th Avenue Theatre, July 20 - August 7
by A.A. Cristi on June 30, 2022 in Seattle
The 5th Avenue Theatre has announced the national tour of COME FROM AWAY, a Broadway musical about the true story of the small town that welcomed the world, will return to Seattle for a limited engagement from July 20 to August 7, 2022.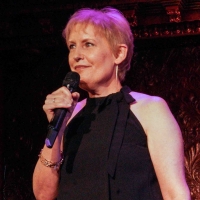 To Steve With Love: Liz Callaway Celebrates Sondheim Streams Live Tonight
by BWW Staff on June 29, 2022 in Seattle
Tune in tonight for a special live concert from Liz Callaway, streaming live from 54 Below on BroadwayWorld Events. Following a sold-out run this March, Liz returns to Broadway's Living Room with an encore engagement of her new show To Steve with Love, paying homage to the writer who changed the course of her life.
Twelfth Night Productions to Present RAGTIME THE MUSICAL at the Highline Performing Arts Center
by A.A. Cristi on June 28, 2022 in Seattle
Twelfth Night Productions has announced its summer production – Ragtime the Musical, playing at the Highline Performing Arts Center.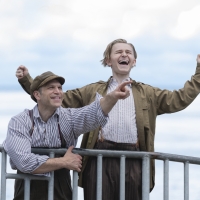 Seattle's The Habit Comedy Presents Its Newest Pop Culture Parody TITANISH
by A.A. Cristi on June 28, 2022 in Seattle
Titanish is a new comedy presented by Seattle Public Theater and The Habit Comedy. Conceived by director Mark Siano, creator of the new Northwest holiday classic, A Very Die Hard Christmas, Titanish is a fast-paced 80 minute parody of the three hour film. It is written by Jeff Schell and Ryan Dobosh, the team that created the hit Indy Jones and Raiders of the Last Temple of the Doomed Ark. Titanish will prove to be an unsinkable comedy.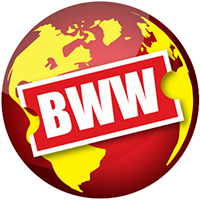 Teatro ZinZanni Announces its Return To Seattle
by Stephi Wild on June 28, 2022 in Seattle
Teatro ZinZanni — home to whirlwind nights of international cirque, comedy, cabaret, and fine dining — announced that it is coming home, producing a special engagement from November 16, 2022 - February 19, 2023 within the century-old walls of the stunning SODO Park venue.