Thayne Jasperson Broadway and Theatre Credits
Bio:
Original B'way casts: Hamilton, Newsies (Astaire nom), Matilda. National tours: West Side Story, Oz (Scarecrow). Regional: Finding Neverland, A.R.T. (original Porthos). Film/TV: High School Musical, HSM 2, MTV's American Mall, SYTYCD season four, Smash. Instagram and Twitter: thaynejasperson
(read complete bio)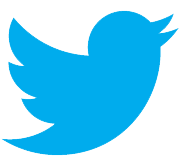 TWITTER WATCH
@thaynejasperson - 6/20/21 03:31pm Yall have given me some GREAT songs!!! Thank you!! Love hearing all the choices⛹?‍♂️???‍♂️??‍♂️?????????
@thaynejasperson - 6/17/21 11:22pm Yall what's your favorite upbeat Broadway show tune outside of Hamilton?? I need some ideas ?????‍♂️ #SeaburysFreeThoughts
MORE TWEETS
Latest News on Thayne Jasperson
Bio:
Original B'way casts: Hamilton, Newsies (Astaire nom), Matilda. National tours: West Side Story, Oz (Scarecrow). Regional: Finding Neverland, A.R.T. (original Porthos). Film/TV: High School Musical, HSM 2, MTV's American Mall, SYTYCD season four, Smash. Instagram and Twitter: thaynejasperson
(read complete bio)
Latest News on Thayne Jasperson
Stage Credits
  [Broadway]
Original Broadway Production, 2021
Ensemble
King George (Understudy) [Replacement]
Philip Hamilton (Understudy) [Replacement]
John Laurens (Understudy) [Replacement]
  [Off-Broadway]
World Premiere Production, 2015
Ensemble
  [Broadway]
Original Broadway Production, 2013
Ensemble
  [Broadway]
Original Broadway Production, 2012
A Citizen of New York
Darcy
  [US Tour]
National Tour, 2010
Performer [Replacement]
Stage


Performances
  [Broadway]
Original Broadway Production, 2021
Ensemble
King George (Understudy) [Replacement]
Philip Hamilton (Understudy) [Replacement]
John Laurens (Understudy) [Replacement]
  [Off-Broadway]
World Premiere Production, 2015
Ensemble
  [Broadway]
Original Broadway Production, 2013
Ensemble
  [Broadway]
Original Broadway Production, 2012
A Citizen of New York
Darcy
  [US Tour]
National Tour, 2010
Performer [Replacement]