Matilda the Musical - 2013 - Broadway
"Welcome to the deliriously amusing, malevolent, heartwarming, head-spinning world of Matilda The Musical. You won't want to leave." - Bloomberg News
The Tony Award-winning Matilda The Musical is the story of an extraordinary girl who dreams of a better life. Armed with a vivid imagination and a sharp mind, Matilda dares to take a stand and change her own destiny. Rolling Stone calls the show "hands down the best musical of the season." Based on the beloved novel by Roald Dahl, Matilda has won 47 international awards, and continues to thrill sold-out audiences of all ages on Broadway and in London's West End. The Wall Street Journal says, "The makers of Matilda have done the impossible - triumphantly! It is smart, sweet, zany and stupendous fun."
"Once in a blue moon, a show comes out blazing and restores your faith in Broadway. Matilda The Musical is that show." - New York Post
"Matilda is the best musical since the Lion King!" - Time Magazine
"The best family musical in years." Chicago Tribune
Video preview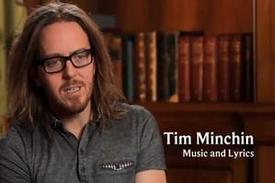 Photo preview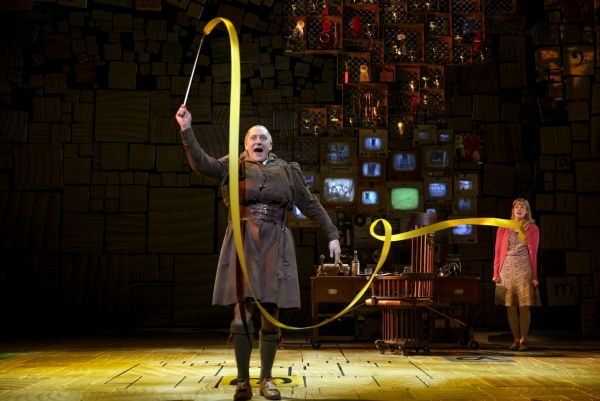 Schedule
Running Time: 2 hours and 40 minutes, with one intermission
Featured Reviews For Matilda the Musical
Matilda: The Best Musical Since The Lion King - Time Magazine
The real miracle, though, is not Matilda, but Matilda, the wondrous new musical from London that has just arrived on Broadway. It would be easy to call it the best British musical since Billy Elliot, but that, I'm afraid, would be underselling it. You have to go back to The Lion King to find a show with as much invention, spirit and genre-redefining verve. After plugging through years of slick but workmanlike musicals, crowd-pleasing song cycles and formulaic spirit-lifters (latest example: Kinky Boots), Matilda seems to clear away the deadwood and announce a fresh start for the Broadway musical.
Matilda: Theater Review - Hollywood Reporter
Any show that arrives from London fueled by as much critical and commercial fanfare asMatilda can hardly be called a surprise. Yet the capacity for constant surprise, and an almost overwhelming sense of wonder at the magic of storytelling - and by extension, stagecraft - is central to the experience of this dazzlingly inventive musical. Capturing the unique flavor of Roald Dahl's classic 1988 children's novel, this funhouse fairy tale is by turns riotous and poignant, grotesque and menacing, its campy comic exaggeration equaled only by its transporting emotional power. I can't wait to see it again.
Matilda the Musical Broadway Cast