Matilda the Musical - 2013 - Broadway
"Welcome to the deliriously amusing, malevolent, heartwarming, head-spinning world of Matilda The Musical. You won't want to leave." - Bloomberg News
The Tony Award-winning Matilda The Musical is the story of an extraordinary girl who dreams of a better life. Armed with a vivid imagination and a sharp mind, Matilda dares to take a stand and change her own destiny. Rolling Stone calls the show "hands down the best musical of the season." Based on the beloved novel by Roald Dahl, Matilda has won 47 international awards, and continues to thrill sold-out audiences of all ages on Broadway and in London's West End. The Wall Street Journal says, "The makers of Matilda have done the impossible - triumphantly! It is smart, sweet, zany and stupendous fun."
"Once in a blue moon, a show comes out blazing and restores your faith in Broadway. Matilda The Musical is that show." - New York Post
"Matilda is the best musical since the Lion King!" - Time Magazine
"The best family musical in years." Chicago Tribune
Video preview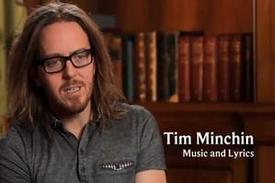 Photo preview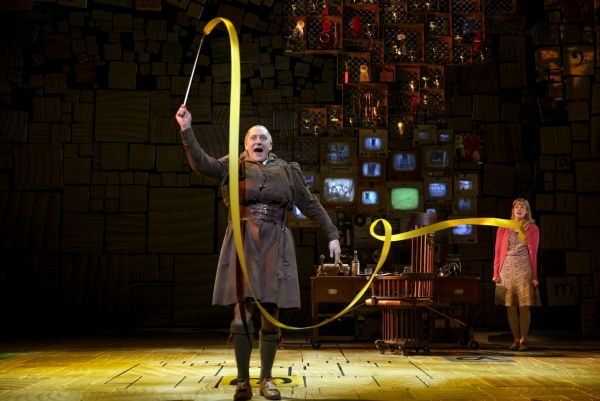 Schedule
Running Time: 2 hours and 40 minutes, with one intermission
Featured Reviews For Matilda the Musical
Children of the World, Unite! - New York Times
"Matilda the Musical," the London import that opened on Thursday night, is the most satisfying and subversive musical ever to come out of Britain...As directed by Matthew Warchus, with a bright, efficient book by Dennis Kelly and addictive songs by Tim Minchin, "Matilda" is as much an edge-of-the-seats nail biter as a season-finale episode of "Homeland."...Above all it's an exhilarating tale of empowerment, as told from the perspective of the most powerless group of all. I mean little children..."Matilda" captures the particular dread that runs like an icy rivulet through even the happiest childhoods...You just have to use your imagination and think everything through carefully, so it's all of a piece. That's what the creators of "Matilda" have done. Such strategy should be obvious. But in the current landscape of Broadway it's applied rarely enough to make this show feel truly revolutionary.
Matilda is Broadway's new Dahling - The Guardian
The RSC's Matilda opened on Broadway this week, and it was so good, people in the theatre wiped their eyes and mouthed to each other: "Oh my God, this is so good." It was so good, the unfamiliar score sounded like something you'd been singing since your middle-school production.
Matilda the Musical Broadway Cast