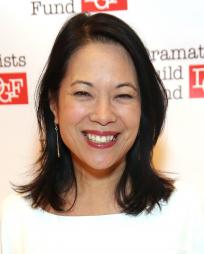 Bio:
CHRISTINE TOY JOHNSON is an award-winning playwright, actor, and filmmaker. As a performer, she has appeared extensively on Broadway, off-Broadway, in regional theatres across the country, in film, television, and concerts worldwide for over 25 years. Highlights include the New York revivals of THE ...
(read more)
Stage


Performances
[US Tour]
First National Tour, 2018
Diane & Others
[Broadway]
Broadway Revival, 2000
Ethel Toffelmier [Replacement]
[Off-Broadway]
York Theatre Company Production, 1994
K.T.
K.T.
[Broadway]
Broadway Revival, 1994
Patty Simcox [Replacement]
[Off-Broadway]
Original Off-Broadway Production, 1992
Performer
[Broadway]
Broadway Transfer, 1989
Concubine (Understudy)
Villager (Understudy)
Na-Mi (Understudy)
Lei-An (Understudy)
[Off-Broadway]
1988
Angel/Cherubim/Miriam
[Off-Broadway]
Off-Broadway Revival, 1984
Ensemble
Proscenium Servant