Photo Coverage: Gingold Theatrical Group's Project Shaw Presents-VOTES FOR WOMEN
Gingold Theatrical Group continued its 12th Season of PROJECT SHAW when it presented its 128th concert presentation, Votes for Women, a rare staging of the 1907 play by Elizabeth Robins, for one night only, on Monday, November 20th, at 7pm, at Symphony Space's Leonard Nimoy Thalia Theatre (2537 Broadway at 95th Street).
The award-winning Marcia Milgrom Dodge directed a cast that includes Caitlin Cohn, Mara Davi, Ben Davis, Ed Dixon, Joanna Glushak, Judy Gold, Christine Toy Johnson, Elizabeth Ward Land, Brandon Uranowitz, Tim Jerome, and James Waterston.
BroadwayWorld attended the big night and you can check out photos below!
Elizabeth Robins, the renowned actress whom Shaw encouraged as a playwright, was a major theatrical force in the early part of the 20th Century. Votes for Women was the first major play to deal with the most basic human elements of the need for equal rights for women. Robins has created a wonderfully rich assortment of characters while examining the vital need for all people to define for themselves the person they wish to be, independent of societal dictums, and the struggle for all people to claim their rights to live as they wish, both personally and legally.
"I've longed to work with Project Shaw and Votes for Women is the perfect play for me to join in the fun and discourse this esteemed company has been presenting for over 10 years. "Why does any woman take less wages than a man for the same work? Only because we can't get anything better...Do you really think we take low wages because we LIKE them?" Those words are spoken in the play. In 1907. This scene could have been written in 2017-- 110 years later. I'm proud to lead this extraordinary group of actors in giving voice to Robins' play so we can shine a light on the continued struggle of women everywhere. We've still got a lot of work to do!" said Marcia Milgrom Dodge.
At the age of fourteen, Elizabeth Robins saw her first professional play (Hamlet) which ignited her desire to pursue an acting career. From 1880 to 1888, she would have an acting career in America. Ending her acting career at the age of forty (1902), Robins had made her mark on the English stage as not only an actress but an actress-manager. It was while she was busy being a successful actress, she had to leave England to look for her brother in Alaska, who had gone missing. Her experiences searching for her brother led her to write her novels, Magnetic North) and Come and Find Me. Before this, she had written novels such as George Mandeville's Husband, The New Moon, Below the Salt and Other Stories, and several others under the name of C. E. Raimond. (She explained her use of a pseudonym as a means of keeping her acting and writing careers separate but gave it up when it was discovered that Robins was Raimond). Adapted from her justly celebrated novel The Convert, Robins's most famous play, Votes for Women, is the first play to bring the street politics of women's suffrage to the stage.
Marcia Milgrom Dodge's credits include Broadway: Ragtime (2010 Tony Award nomination and Helen Hayes Award. Tours:? Ragtime, Seussical, Curious George. NYC: Venus Flytrap by Anthony Dodge; Radio Gals, Maltby & Shire's Closer Than Ever?(original production) & William Finn's Romance in Hard Times; Regional: many shows at The Muny, Kennedy Center, Maltz Jupiter, Cincinnati Playhouse, St. Louis Rep, Drury Lane, Pioneer Theatre, Ford's Theatre, Denver Center, Pittsburgh Public, Center Stage, Glimmerglass, Bay Street, Music Circus, Goodman, Lyric Stage, Goodspeed, Huntington & Arena Stage. Awards/Nominations: Winner of Carbonell, LA Drama Critics, Backstage Garland, Dora Mavor, Outer Critics Circle and Daytime Emmy Awards; nominated for Astaire, Drama Desk, Drama League, Barrymore, Helen Hayes, Lortel and Edgar Award.? Dodge is also a wife, a mother, a teacher, an SDC executive board member and a published and produced playwright. More at www.marciamilgromdodge.com.
Now celebrating its 12th year, Gingold Theatrical Group's Project Shaw made history in December 2009 as the first company ever to present performances of every one of Shaw's 65 plays (including full-length works, one-acts and sketches). They are now also including plays by writers who most inspired Shaw to begin his playwriting career, including work by Chekhov, Ibsen, Wilde, Barrie, and Harley Granville-Barker -- while continuing its new play development and educational programs.
For those interested in lively off-site discourses, each Project Shaw event is followed by a talk-back with cast members. GTG's David Staller is also hosting a monthly Shaw Club discussion group. They meet the Wednesday before every Project Shaw event at 520 8th Avenue. For reservations, which are required, call 212-355-7823 or email info@gingoldgroup.org.
The 2017 Project Shaw Season WOMEN TAKE THE STAGE: Celebrating 100 years of Women's Rights in NY will conclude with Oscar Wilde's A Woman of No Importance on December 18th.


Project Shaw Presents-VOTES FOR WOMEN

Stephen Brown-Fried and David Staller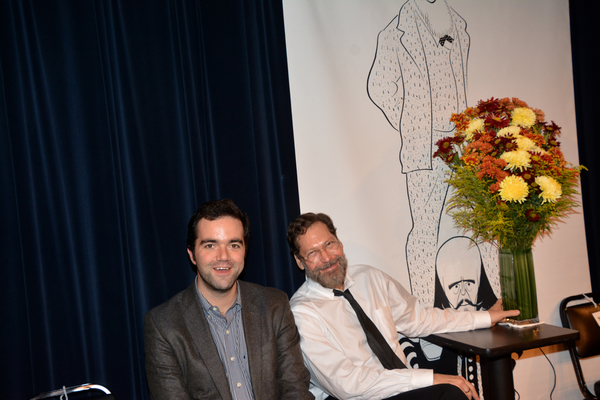 Stephen Brown-Fried and David Staller

Marcia Milgrom Dodge (Director)

Brandon Uranowitz, Ben Davis, James Waterston, Ed Dixon, Tim Jerome, Caitlin Cohn, Joanna Glushak, Christine Toy Johnson and Elizabeth Ward Land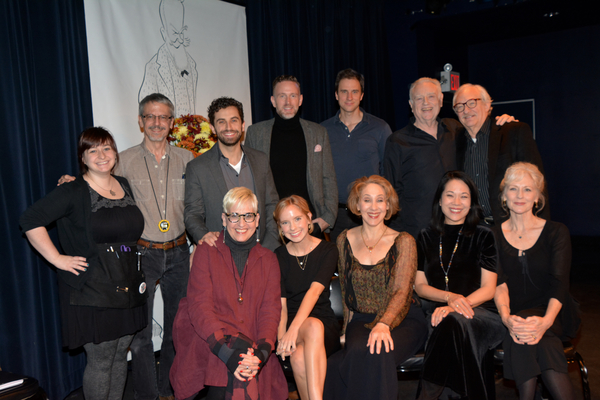 Lauren Moriah Stern, Chris Clark, Brandon Uranowitz, Ben Davis, James Waterston, Ed Dixon, Tim Jerome, Marcia Milgrom Dodge, Caitlin Cohn, Joanna Glushak, Christine Toy Johnson and Elizabeth Ward Land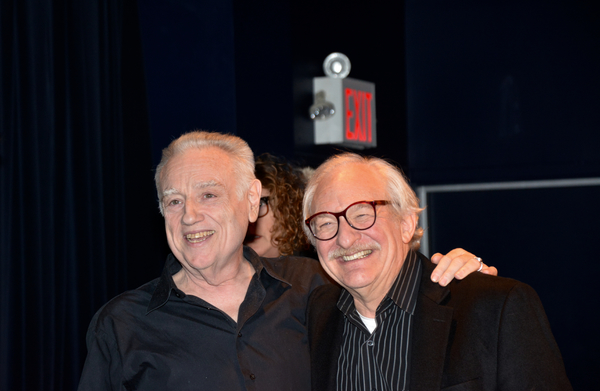 Ed Dixon and Tim Jerome

Lauren Moriah Stern, Chris Clark, Brandon Uranowitz, Ben Davis, James Waterston, Judy Gold, Ed Dixon, Tim Jerome, Marcia Milgrom Dodge, Caitlin Cohn, Joanna Glushak, Christine Toy Johnson and Elizabeth Ward Land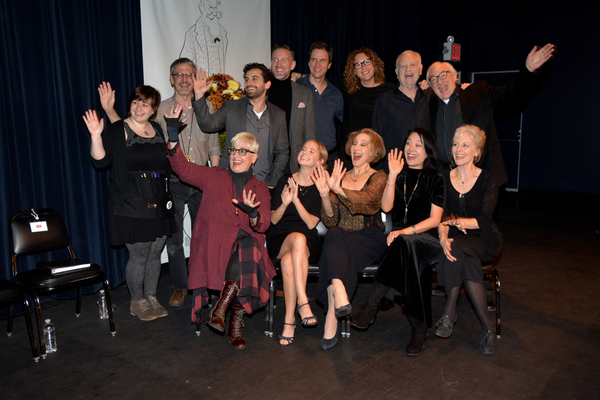 Lauren Moriah Stern, Chris Clark, Brandon Uranowitz, Ben Davis, James Waterston, Judy Gold, Ed Dixon, Tim Jerome, Marcia Milgrom Dodge, Caitlin Cohn, Joanna Glushak, Christine Toy Johnson and Elizabeth Ward Land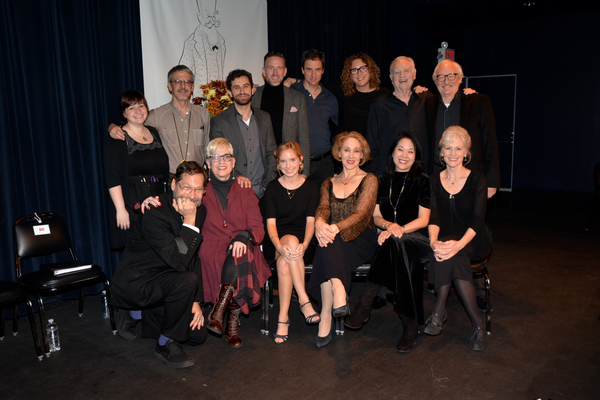 David Staller joins Lauren Moriah Stern, Chris Clark, Brandon Uranowitz, Ben Davis, James Waterston, Judy Gold, Ed Dixon, Tim Jerome, Marcia Milgrom Dodge Caitlin Cohn, Joanna Glushak, Christine Toy Johnson and Elizabeth Ward Land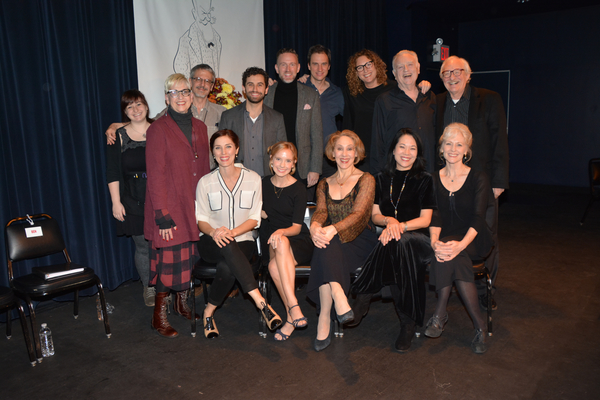 Lauren Moriah Stern, Chris Clark, Brandon Uranowitz, Ben Davis, James Waterston, Judy Gold, Ed Dixon, Tim Jerome, Marcia Milgrom Dodge, Mara Davi, Caitlin Cohn, Joanna Glushak, Christine Toy Johnson and Elizabeth Ward Land

Tim Jerome, Ed Dixon and James Waterston

Tim Jerome and David Staller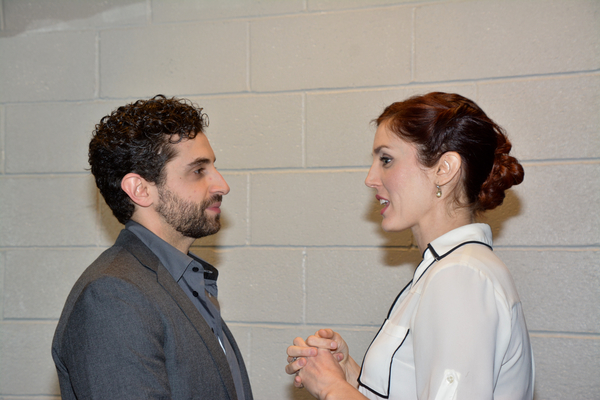 Brandon Uranowitz and Mara Davi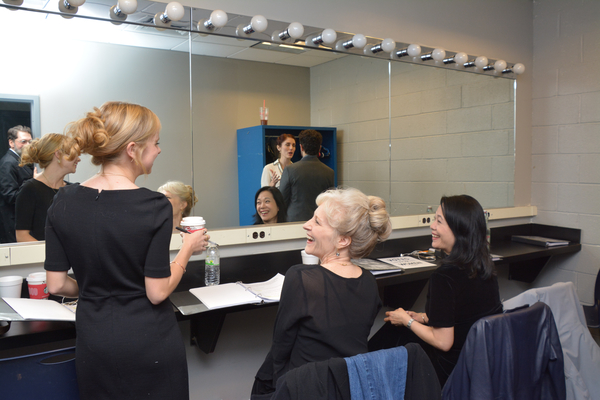 Caitlin Cohn, Elizabeth Ward Land and Christine Toy Johnson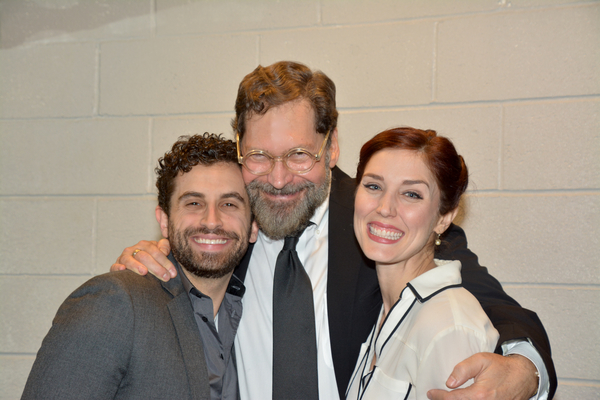 Brandon Uranowitz, David Staller and Mara Davi

David Staller with Christine Toy Johnson, Elizabeth Ward Land and Caitlin Cohn