Photo Flash: First Look at Bernardo Cubria, Christine Toy Johnson and More in Mint Theater's PHILIP GOES FORTH
Jerry Ruiz (Love Goes to Press, Basilica) directs a cast that includes Cliff Bemis, Teddy Bergman, Bernardo Cubria, Carole Healey, Christine Toy Johnson, Kathryn Kates (replacing the previously announced Jennifer Harmon), Natalie Kuhn, Brian MacDonald, Jennifer McVey and Rachel Moulton. Philip Goes Forth will have scenic design by Steven C. Kemp, costume design by Carisa Kelly, lighting design by Christian DeAngelis, and sound design by Toby Algya. Performances began on August 24th and continue through October 20th. Opening Night is set for September 22nd at Mint's home (311 West 43rd Street). BroadwayWorld has a first look at the cast onstage below!
Philip Goes Forth tells the story of a young man who rebels against his father and a career in the family business. He leaves home and ventures to New York to write plays without his father's support or blessing, but with this warning: "Don't imagine, whenever you get tired floating around up there in the clouds that you can drop right back into your place down here - that isn't the way things go!" George Kelly's comedy made its debut at Broadway's Biltmore Theater in January of 1931. New York was the city of dreams - and Kelly's humorous examination of one young dreamer remains an exquisite portrait of coming-of-age in modern America. "Nothing Mr. Kelly has written is lacking in distinction and Philip Goes Forth is no exception," wrote Robert Garland in the New York World-Telegram calling the play a "gripping character study-human, unhurried and gently edged with satire." Arthur Ruhl of the Herald-Tribune echoed the praise, calling the play, a "deft piece of work...an evening full of delightful humor and light satire." Commending Kelly's rhythmic, witty dialogue, the New York American wrote, "he laps thick, rich conversational cream." Philip Goes Forth is "George Kelly at his best," writes Outlook, "which ought to be good enough for anybody."
Philip Goes Forth has some discouraging words for its title character, the aspiring young author-and this rubbed a few critics the wrong way. The Times' Brooks Atkinson was especially disgruntled. "To discourage the neophytes about coming to New York and trying their fortune with the arts is to accept considerable responsibility," Atkinson proclaimed, while missing the point of the play. Kelly responded in The Times a few days later: "The playwright is often bewildered when he reads the distorted accounts of his play the next morning in the papers....I have been accused of discouraging incipient dramatists. Yet I have made it clear that Philip doesn't want to write plays." Kelly was so disappointed by the lack of critical perception that he gave up writing for the theater for the next five years. Talk about discouraging!
Among the most distinctive of interwar American dramatists writing for the commercial Broadway stage, Pulitzer Prize-winner George Kelly wrote ten full-length plays during a distinguished career in the New York theatre. Drawing comparisons to both Chekhov and Molière, the acerbic yet humane "Kelly Touch" blended the subtle details and rhythms of middle-class domestic life with the sharp contours of satire. Kelly crafted indelible American types in his classic "plays of character" The Torch Bearers, The Show-Off, and Craig's Wife, as well as underappreciated works like Philip Goes Forth.
Following Philip Goes Forth will be London Wall by John Van Druten which explores the tumultuous lives and love affairs of the women employed as shorthand typists in a busy solicitor's office in 1930's London. The play made its premiere in May of 1931 at the Duke of York's Theatre in London and was acclaimed for its hyper-realistic depiction of office life as well as its soulful probing of the dreams and desires of its female characters. "Here is life as it is lived under the pressure of institutions," wrote Ivor Brown in The Observer. "Here are people struggling with things, amusing each other, enraging each other, and enchanting each other."
London Wall recently received an acclaimed revival at London's Finborough Theater, where many responded to how well the play had held up after 82 years. "It hasn't been revived until now, yet comes up fresh as paint," hailed Charles Spencer of The Telegraph, calling London Wall "a fascinating and sometimes deeply touching play." Henry Hitchings of the London Evening Standard continued the praise saying, "The greatest pleasures lie in Van Druten's perceptive writing, which feels wonderfully fresh...the play itself is a satisfying rediscovery, eloquent about the relationship between work, class and romance."
The Mint production will be directed by Davis McCallum who recently helmed the 2012 Pulitzer-Prize winning play, Water by the Spoonful at Second Stage as well as the award-winning production of The Whale at Playwrights Horizons. This will be the American premiere of John Van Druten's "rivetingly entertaining" (The Guardian) romantic drama. Performances begin February 1st, 2014.
"The Mint does for forgotten drama what the Encores! series does for musicals, on far more modest means" (The New York Times). The Mint was awarded an OBIE for "combining the excitement of discovery with the richness of tradition," and a special Drama Desk Award for "unearthing, presenting and preserving forgotten plays of merit." Ben Brantley, in The New York Times Arts & Leisure hailed the Mint as the "resurrectionist extraordinaire of forgotten plays."
Performances are Tuesday through Thursday at 7 PM, Friday at 8 PM, Saturday at 2 PM & 8 PM, and Sunday at 2 PM. There will be NO PERFORMANCE on September 3rd & 17th and October 1st. Special added matinee performances on September 4th and October 2nd at 2pm. Tickets are $55 for all performances which will take place on the Third Floor of 311 West 43rd Street. Tickets are available by calling the Mint box office toll-free at 866-811-4111 or go to www.minttheater.org.
Photo Credit: Rahav Segev/Photopass.com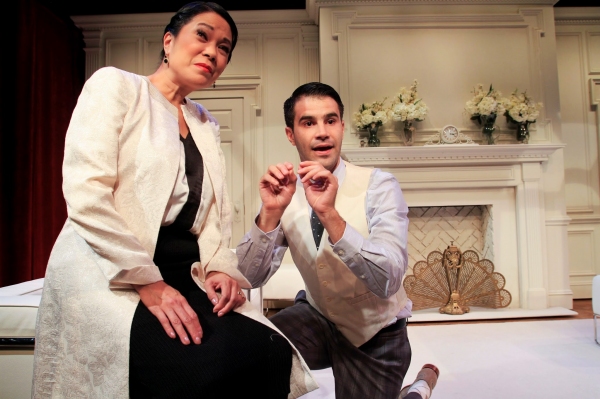 Christine Toy Johnson and Bernardo Cubria

Carole Healey and Christine Toy Johnson

Rachel Moulton and Brian Keith MacDonald

Bernardo Cubria and Christine Toy Johnson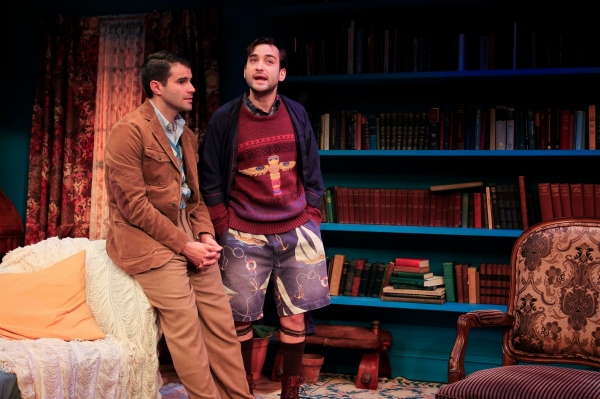 Bernardo Cubria and Teddy Bergman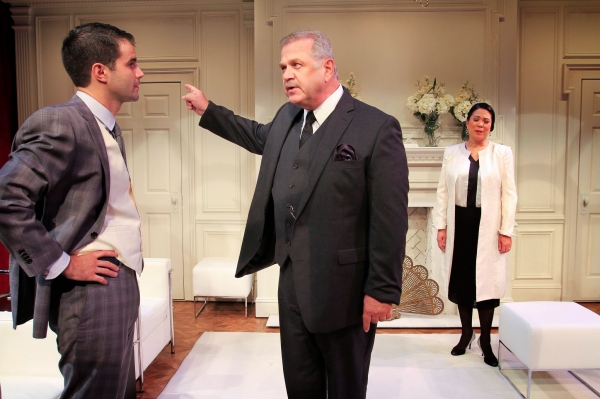 Bernardo Cubria, Cliff Bemis, and Christine Toy Johnson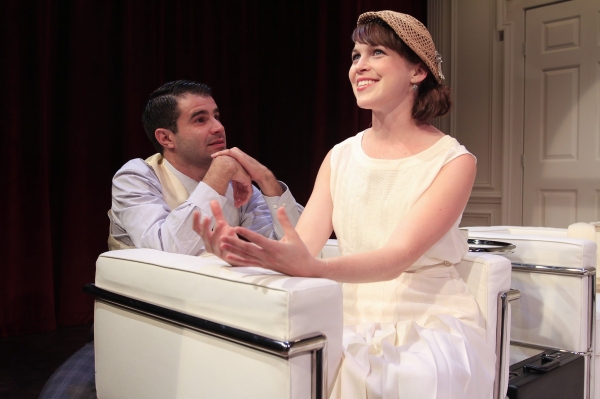 Bernardo Cubria and Natalie Kuhn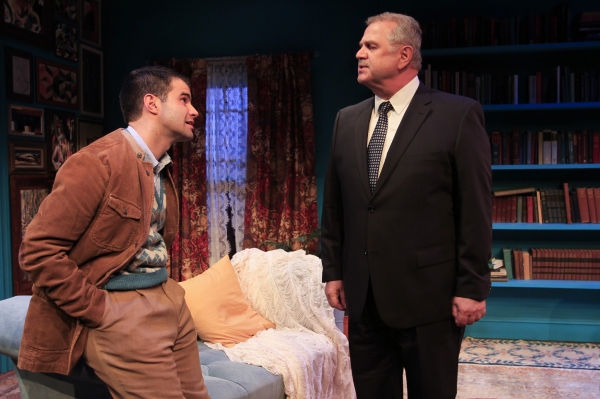 Bernardo Cubria and Cliff Bemis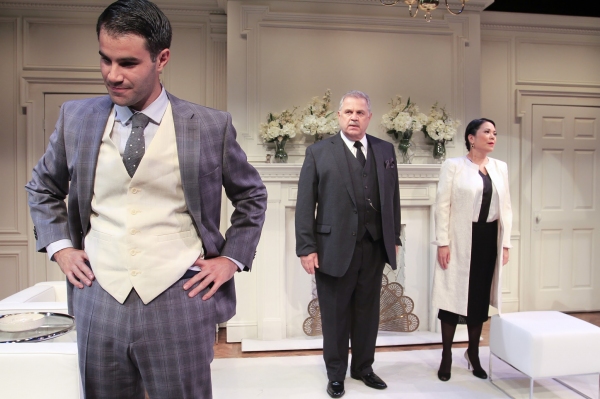 Bernardo Cubria, Cliff Bemis, and Christine Toy Johnson

More Hot Stories For You