Composer Brian Ralston Releases Soundtrack To 'Being Rose'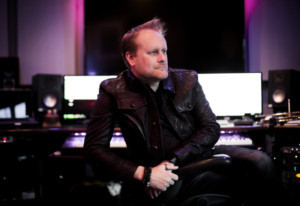 Film Composer Brian Ralston has announced the digital release of his original soundtrack for the new film "Being Rose" on Friday, January 11, 2019; a physical release is forthcoming. The western-inspired soundtrack will be released through NoteforNote Music and coincides with the film's premiere earlier this month.
The dramatic love story, written and directed by Rod McCall, stars Cybill Shepherd, James Brolin and Pam Grier. "Being Rose" follows the story of a widowed ex-cop (Shepherd) who discovers that she may have a life threatening illness and decides to go on a solo road trip in a motorized wheelchair. On her journey, Rose meets and falls in love with a charming cowboy, Max (Brolin), who has to come to a crossroads of his own. Rose soon discovers more than just the simple beauty of New Mexico.
The "Being Rose" soundtrack features 21 tracks of arrangements influenced by New Mexico's culture. The compelling album, recorded in Los Angeles by some of Hollywood's best AFM studio musicians, companions Rose's journey through the Southwest and beautifully conveys her poignant spirit and determined drive to find what's amiss before she goes. The array of different musical instruments, including native winds and flutes, violin, guitar, drums, piano, and synth create a rootsy Americana backdrop to McCall's picturesque plot.
Ralston, who has worked as a composer for 15 years, studied film music composition and conducting under film/TV composer Jeff Haskell at the University of Arizona, and completed graduate level work in the Scoring for Motion Pictures & Television program from the University of Southern California. His studies and musical background sparked an extraordinary desire to enhance the heart of a film's narrative with the language of music. Ralston's other recent work includes the score for 20th Century Fox's "Crooked Arrows" starring Brandon Routh ("Superman Returns") and Gil Birmingham ("Wind River", "Hell or High Water"), directed by Steve Rash ("Buddy Holly Story", "Can't Buy Me Love").
The "Being Rose" soundtrack will be available on all major digital streaming services beginning January 11, 2019.
"Being Rose" Tracklist
1. Prelude (1:02)
2. The Journey Begins (3:19)
3. Falling In Love (2:13)
4. Spa Retreat (0:40)
5. Meet Roses' Guide Lily (0:38)
6. Lily's Wisdom (3:33)
7. June (0:19)
8. Leave Something Behind (1:49)
9. Rose Meets Bonnie (0:35)
10. In Love With A Cowboy (0:52)
11. Rose's Letter (0:59)
12. Tension (4:09)
13. I'm Dying God Damn It (2:47)
14. Rose's Instructions (1:15)
15. July / Surprise Me Lady (1:04)
16. Rose Misses Max (0:45)
17. Rose Misses Max (alternate) (0:43)
18. Max Misses Rose (1:02)
19. I Am Not Letting You Go (2:02)
20. September / The Long Car Ride (3:04)
21. The Journey Ends (1:17)
Total Run Time: (34:07)
Related Articles View More Los Angeles

Stories

Shows
More Hot Stories For You