SHOW
DATES
THEATRE

HOT PICK!





GARBO'S CUBAN LOVER


The most famous/infamous lesbian of Hollywood's Golden Age. A suspenseful dramedy which explores the glamorous and secretive lives of Hollywood's Golden Age: Greta Garbo, Marlene
2/10 - 2/25/2023


CASA 0101 Theater
2102 1st Street Los Angeles CA 90033
Los Angeles

HOT PICK!





Calvin Berger


Loosely based on the story of Cyrano de Bergerac, the musical Calvin Berger is the contemporary and hilarious story of unrequited feelings, love notes, and
2/16 - 3/26/2023


The Colony Theatre
555 N. Third St.
Burbank

Chapatti


Veteran director, Phil Scarpaci will direct the Scarpaci/Kelly production of Chapatti , a play by Christian O'Reilly at The Sherry Theatre, in the NoHo Arts
1/20 - 2/11/2023

Sherry Theatre
11052 Magnolia Blvd
North Hollywood

Disney's Beauty And The Beast Jr


The Brainy and Beautiful Belle yearns to escape her provincial life...and her brute of a suitor, Gaston. However, Belle gets more adventurous than she wanted
2/10 - 2/11/2023

The Forum At Ylhs
4175 Fairmont Blvd
Yorba Linda

Peter Pan

2/9 - 2/11/2023

Portola Young Audiences
1001 Cadence
Irvine

Resilient AF: Rising To The Occasion


AWARD-WINNING ARTIST'S SOLO PLAY "RESILIENT AF!" AT WHITEFIRE THEATRE - SATURDAY, FEB 11 - 8 PM TIMELY WITH THIS MONTH'S 50TH ANNIVERSARY OF ROE v
2/11

Whitefire Theatre
P O Box 552
Los Angeles

The 25th Annual Putnam County Spelling Bee

1/20 - 2/11/2023

Theatre In The Heights
8215 Auburn Blvd
Citrus Heights

West Side Story


Centro De Bellas Artes
2/9 - 2/11/2023

Centro De Bellas Artes
San Juan

A Faery Hunt Amazing Adventure


A Faery Hunt shows are interactive performances designed for young audiences & families to inspire creativity, imagination & fun.   Nickelodeon named A Faery Hunt
2/12

Tarzana Community and Cultural Center
19130 Ventura Blvd.
Tarzana

All Shook Up


Visual content only
2/10 - 2/12/2023

The Ritz Theater Company
Escondido

Assassins


Hillbarn Theatre
1/26 - 2/12/2023

Hillbarn Theatre
1285 E Hillsdale Blvd
Foster City

Dear Edwina Jr


At last a musical that features a cast of nearly all girl performers! Follow the adventures of advice- giver extraordinaire, Edwina Spoonapple as she directs
2/6 - 2/12/2023

Robert Wentz Theatre
600 Irvine Avenue
Newport Beach

Disney's Beauty And The Beast Jr


The Brainy and Beautiful Belle yearns to escape her provincial life...and her brute of a suitor, Gaston. However, Belle gets more adventurous than she wanted
2/4 - 2/12/2023

Santa Clara High Perf Arts Center
3250 Monroe St
Santa Clara

Disney's Frozen Jr


For the first time in forever the theatrical take on a modern classic, Disney's FROZEN JR is set to be performed right here in the
2/9 - 2/12/2023

North Star Academy
Redwood City

GREASE


The world's best-loved rock-'n-roll musical makes a triumphant return to La Mirada Theatre to start the New Year right!  After a whirlwind summer romance, leather-clad greaser
1/20 - 2/12/2023

La Mirada Theatre for the Performing Arts
14900 La Mirada Blvd. in La Mirada
La Mirada

Grease


Our #1 most-requested show! More electrifying than ever before, the world's best-loved musical makes a triumphant return to La Mirada Theatre! After a whirlwind summer
1/20 - 2/12/2023

La Mirada Theatre
14900 La Mirada Blvd
La Mirada

Home Front


This country will break your heart. The Victory Theatre Center presents the moving story of a post-World War II interracial marriage by Tony® Award-winning playwright
1/13 - 2/12/2023

The Victory Theatre Center
3326 W Victory Blvd
Burbank

Kinky Boots


La Mirada Theatre
1/20 - 2/12/2023

Actors Theater Series, Inc
14900 La Mirada Blvd
La Mirada

Little Shop Of Horrors (broadway Version)


Feed the need for musical hilarity with this delicious sci-fi smash about a man-eating plant, featuring the 2003 Broadway orchestrations.
2/10 - 2/12/2023

M. U. Room
Concord

STAGED


Taylor and Burton, Olivier and Leigh…Fennington and Haverly. After an acrimonious divorce, can a famous, high-maintenance acting couple work together again twenty years later? Rita
1/25 - 2/12/2023

Laguna Playhouse
606 Laguna Canyon Rd
Laguna Beach

A Garden of Terrible Blooms


Dear Marie, the newest episode in award-winning playwright/director Sharon Yablons A Garden of Terrible Blooms short plays of the weird and surreal set in Los
2/14 - 2/14/2023

Podcast Audio Theater
Streaming online
Los Angeles

Magic Tree House: Dinosaurs Before Dark Ki

2/14

Sanctuary Theatre
1363 Old Globe Way
San Diego

Magic Tree House: Dinosaurs Before Dark Kids


While exploring one afternoon, siblings Jack and Annie discover a tree house full of books. Jack looks through a book about dinosaurs and wishes he
2/14

Sanctuary Theatre
1363 Old Globe Way
San Diego

Numbered Days


Two-time Emmy, Peabody and SAG award-winning actor Anna Gunn (Breaking Bad) stars as playwright Corey Madden in an audio theater production of Maddens moving and
2/14 - 2/14/2023

The Fountain Theatre
5060 Fountain Ave
Los Angeles

Cozy Cabaret: Un-Valentine's Day - Celebrating Singlehood


We'd like to invite you to join P3 Theatre Company and our Cozy Cabaret series as we present… Un-Valentines Cabaret: Celebrating Singlehood February 16th at
2/16

P3 Theatre Company
4412 E Village Rd
Long Beach

Disney's The Lion King Kids


Introduce theatre to your classroom today! Explore, Create and Share the arts with this easy-to-use, multi-media program.
2/16 - 2/16/2023

Mello Center
Watsonville

Little Women

2/16 - 2/17/2023

Sfcm/ Concert Hall
50 Oak St
San Francisco




Back to the Main Page | Browse Local Theatres
---
Latest Los Angeles Reviews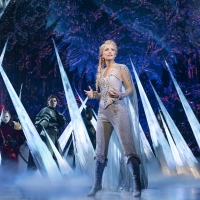 Review: Disney's FROZEN THE MUSICAL Finally Thaws at OC's Segerstrom Center
by Michael Quintos - February 05, 2023
After its pandemic-delayed pause, the first national tour of FROZEN THE MUSICAL has finally arrived at OC's Segerstrom Center for the Arts in Costa Mesa playing thru February 19, 2023. A not-perfect but still enjoyable adaptation, the show, for the most part, is a creative and entertaining triumph o...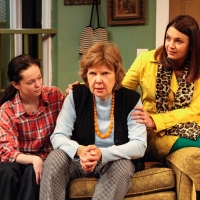 Review: INCIDENT AT OUR LADY OF PERPETUAL HELP at Theatre Forty
by Evan Henerson - February 03, 2023
After spending 90 minutes with the O'Shea family, we can thank whatever gods we pray to that we A. did not grow up in the early 1970s, B. that we do have the Internet and C. that this loving but dysfunctional family is not our own....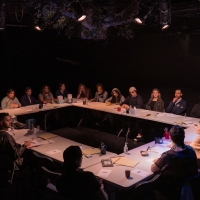 Review: A PUBLIC READING OF AN UNPRODUCED SCREENPLAY ABOUT THE DEATH OF WALT DISNEY at Zephyr Theatre
by Cary Ginell - January 30, 2023
Immersive 'stage reading' of Disney's account of his last days on earth is both frightening and hilarious....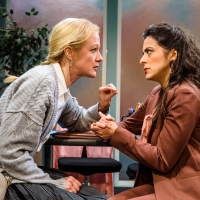 Review: DO YOU FEEL ANGER? at Circle X Theatre Company
by Harker Jones - January 30, 2023
Playwright Mara Nelson–Greenberg smartly and incisively takes on the topic of male toxicity to explosive and thought-provoking results....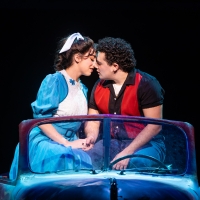 Review: Gleeful GREASE Revs Up Nostalgia in La Mirada
by Michael Quintos - January 27, 2023
Despite outdated, cringe-inducing tropes, McCoy Rigby Entertainment's new production of this ubiquitous rock-and-roll stage musical---now on stage at the La Mirada Theatre for the Performing Arts through February 12---manages to still entertain thanks mostly to the superb musical numbers energetical...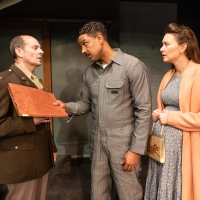 Review: HOME FRONT at Victory Theatre Center
by Evan Henerson - January 22, 2023
"On a night like this, anything can happen," says Lt. James Walker, "The world is never going to be the way it was." In a strong West Coast premiere at the Victory Theatre directed by Maria Gobetti, Warren Leight's gut punch of a play, HOME FRONT, proceeds to prove Lt. Walker both correct and devast...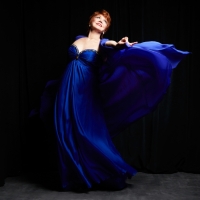 Review: Donna McKechnie in TAKE ME TO THE WORLD: THE SONGS OF STEPHEN SONDHEIM at Catalina Jazz Club
by Valerie-Jean Miller - January 20, 2023
Read BroadwayWorld's review of Donna McKechnie in Take Me To The World: The Songs of Stephen Sondheim at Catalina Jazz Club. ...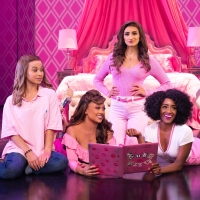 Review: MEAN GIRLS at Pantages Theatre
by Harker Jones - January 11, 2023
Despite some deficiencies in the script, MEAN GIRLS still skyrockets in ways most large-scale musicals don't these days. The young talent on the stage is astonishing and you'll leave the show wanting to both download the original cast recording and stream the film....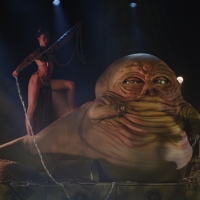 Review: THE EMPIRE STRIPS BACK at Montalban Theatre
by Evan Henerson - December 28, 2022
Skillfully melding elements of traditional strip tease with a knowledge and deep affection of the STAR WARS franchise, THE EMPIRE STRIPS BACK figures to attract both leering dude bros and sci-fi obsessed geeks, to say nothing of the curious....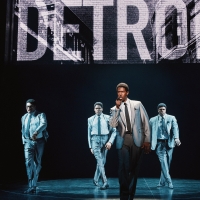 Review: AIN'T TOO PROUD: THE LIFE AND TIMES OF THE TEMPTATIONS at Ahmanson Theatre
by Evan Henerson - December 22, 2022
Watching the mega-blast that is AIN'T TOO PROUD, the musical written by Dominick Morisseau based on the group's history, this critic wanted nothing more than to be able to move like the members of Des McAnuff's cast even for five minutes....