Jacksonville Photos
Browse photos from live + streaming theatre in Jacksonville.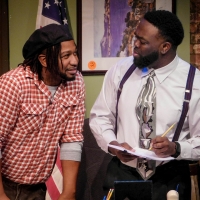 Photo Flash: ABET Presents August Wilson's RADIO GOLF
by Alexa Criscitiello - Jacksonville

(1/28/2020) - The story of a man and a community at the crossroads. What is the price of success and what must be done to achieve it? What is the cost of progress and what is lost along the way? The great August Wilson's final story in his epic 10-play cycle of the African American experience in the 20th Century. A theatrical event not to be missed.
---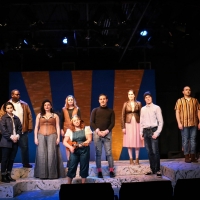 Photo Flash: Take a Look at All Beaches Experimental Theatre's TWELFTH NIGHT
by Chloe Rabinowitz - Jacksonville

(12/5/2019) - In Shakespeare's Britain, on the twelfth night after Christmas, wild, raucous, and inclusive parties were enjoyed by many. Over-the-top, lasting until dawn, and full of food, drink, and festivity, barriers did not exist. On this one night secret affections could be declared (and sometimes explored). At least, that's what some historians tell us. Others question just how widespread such Twelfth Night festivals were. Regardless of historical accuracy, Shakespeare certainly used the tradition as an idea and theme for this play. He even included as part of the full title of the play the phrase "What You Will."
---