Stephen Sorokoff - Page 3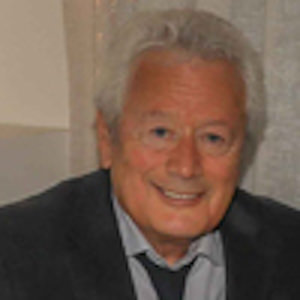 Stephen is also the cabaret/ music and co-theatre editor of the Times Square Chronicles. He studied at the Manhattan School of Music. Besides being a pianist, Stephen's business career was in the Fashion Industry. He was CEO of a textile manufacturing facility and President of an international textile machinery company. Stephen was on the Board of Directors of the "First All Children's Theatre" which brought the Stephen Schwartz musical The Trip and Captain Louie to the Kennedy Center in Wash DC. His wife Eda, an interior space designer and classical pianist was on the Board of Barrington Stage Company and is still active at BSC. Stephen's photographs, videos and articles appear on Broadwayworld.com, T2Conline.com and The New York Observer. He is active in the entertainment events at the Friars Club, where he is a member, and a voting member Berkshire Theatre Critics Association. Stephen is an Honorary Advisory Board Member of The Society For The Preservation of the Great American Song Book. Email: stephensorokoff@gmail.com.

MOST POPULAR ARTICLES
LAST 30 DAYS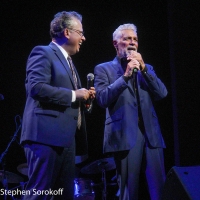 Photos: Clint Holmes and Billy Stritch Bring STRAIGHTEN UP & FLY RIGHT to The Wick Cabaret Theater
Posted: Jul. 9, 2021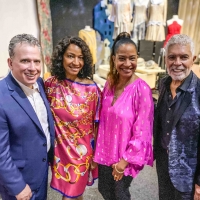 Photos: Nat King Cole's Daughters Attend Clint Holmes Billy Stritch Tribute Show at Wick Cabaret Theater
Posted: Jul. 10, 2021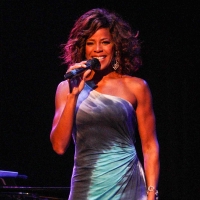 Photos: Nicole Henry Plays The Arts Garage
Posted: Jul. 25, 2021


LAST 365 DAYS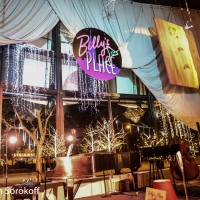 Photo Coverage: Billy Stritch Live and in Person at the Wick Theatre
Posted: Jan. 30, 2021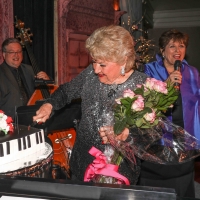 Photo Coverage: CBS SUNDAY MORNING and Mo Rocca Attend Marilyn Maye Birthday Performance at Wick Cabaret
Posted: Apr. 11, 2021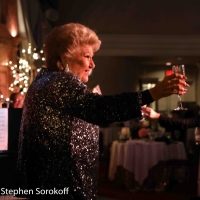 BWW Review: Marilyn Maye at the Wick Cabaret
Posted: Apr. 8, 2021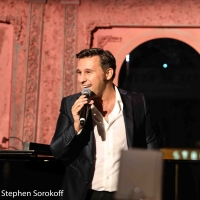 Photo Coverage: Nicolas King at Wick Cabaret
Posted: Mar. 6, 2021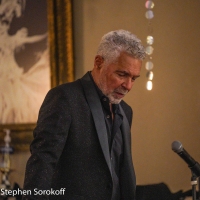 Photo Coverage: Clint Homes Electrifies Audiences at the Wick Theatre Cabaret
Posted: Apr. 17, 2021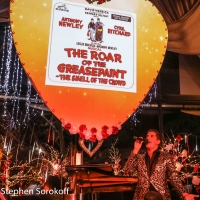 Photo Coverage: Anthony Nunziata Brings LOVE SONGS FROM BROADWAY Live to the WICK Theatre
Posted: Feb. 13, 2021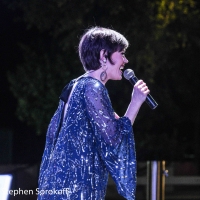 Photo Coverage: Carole J. Bufford Launches New Cabaret Series at Harbourside Place Amphitheater
Posted: Mar. 14, 2021


Photo Coverage: Charles Calello Brings Nicolas King and Tomey Sellars to Aventura Cultural Arts Center

January 26, 2020

You won't recognize him if he happens to be standing next to you in an elevator but if there's music playing somewhere you will instantly recognize the sound of his notes. He's Charles Calello, one of the most extraordinary creative music giants of our generation. He composed the melodies, harmonies and rhythms that were the underpinning of more Top Ten Hit Records than any other arranger in the history of Pop Music.
---
Photo Coverage: Jarrod Spector Brings (con)artist to Essey Campus Theatre

January 25, 2020

Jarrod Spector brought his newest solo show (con)artist to the Essey Campus Theatre last night and BroadwayWorld was there for the excitement. Check out the photos!
---
Photo Coverage: Inside Opening Night of EVITA at the Wick Theatre

January 19, 2020

Marilyn A. Wick, managing executive producer presented Andrew Lloyd Webber ( (music) & Tim Rice (lyrics) EVITA at The Wick Theatre last night and BroadwayWorld was there for the opening night.
---
Photo Coverage: Michael Feinstein Celebrates the Swingers at the Kravis Center

January 16, 2020

Michael Feinstein, the artist most thought of when the words "The Great American Songbook" are spoken, returned to one of his musical homes away from home last night. Michael and The Kravis Center Pops Orchestra Big Band filled Dreyfoos Hall at The Kravis Center with the swinging sounds of Frank, Dean, Sammy and Bobby Darin among others.
---
Photo Coverage: HEY, MADAM PRODUCER: A Conversation with Theatrical Impresarios

January 14, 2020

Dave Lawrence, President & CEO of the Cultural Council of Palm Beach County presented an informative and entertaining evening with some of South Florida's most important and well known theater producers. Suzanne L. Niedland, award-winning filmmaker, actor and Broadway producer interviewed Marcie Gorman, executive producer and artistic director of MNM Theatre Company, Vicki Halmos, founder/producer of Entr'Acte Theatrix, Jan McArt, producer & director of Theatre Arts Program Development at Lynn University, and Marilynn Wick, executive managing producer of The Wick Theatre & Costume Museum.
---
Photo Coverage: Marissa Mulder Brings I'M OLD FASHIONED To The Kravis Center

January 11, 2020

Everything old is new again….. that's if you happen to sing like Marissa Mulder and have Jon Weber at the piano to envelop your dulcet voice with inspired accompaniments.
---
Photo Coverage: Clint Holmes, Veronica Swift, and Nicolas KIng Bring NEW YORK OLD FRIEND to Live At Lynn

January 5, 2020

Young & Old Friends of great music had much to celebrate at Jan McArt's Live at Lynn University last night. Clint Holmes, Veronica Swift and Nicholas King brought the Musical Review "New York, Old Friend" to the Live at Lynn Theatre Series produced by Jan McArt.
---
Photo Coverage: The New York Pops Rehearses For It's Holiday Concert

December 20, 2019

It's another Sold Out Concert for The New York Pops Holiday Concert at Carnegie Hall tonight and in addition the open rehearsal was also sold out.  
---
Photo Coverage: Norm Lewis Continues Holiday Run at Feinstein's/54 Below

December 20, 2019

They were the highly awaited Christmas TV Specials. The Perry Como Christmas Show directed by Dwight Hemion and the Dean Martin Christmas Specials directed by Greg Garrison. These evenings had a more casual party atmosphere than the star's regular shows with some well placed poignant moments to celebrate the season. You could also count on some extraordinary guests to make an appearance. Well, flash (or sleigh ride) forward.
---
Photo Coverage: 'Baby It's Cold Outside' at the Friars Club as Deana Martin Duets With Steven Maglio

December 17, 2019

Some Radio and TV Stations may be refusing to play Frank Loesser's Academy Award-winning song, but Deana Martin and Steven Maglio sang it last night at the Friars Club to a jam packed room of gloriously festive and politically incorrect Friars. They joined the ranks of celebrities who have recorded the tune such as, Idina Menzel & Michael Buble', Esther Williams & Ricardo Montalban, Ella Fitzgerald & Louis Jordan, Margret Whiting & Johnny Mercer and the composer Frank Lesser and his wife Lynn Garland.
---
Photo Coverage: Christine Andreas Plays The Rrazz Room

December 15, 2019

Most performers have a career/performance arc. Oftentimes fans compare early Sinatra crooning to the Chairman of the Board's later rugged vocal swagger. As the years ascend it's not unusual for vocalists to descend a key on the melodic scale. Marilyn Maye connoisseurs marvel at her early recordings but are also completely captivated by the current version of the super singer.
---
Photo Coverage: Maureen McGovern Plays The RRAZZ ROOM

December 8, 2019

The RRAZZ ROOM audience got a Christmas gift last night, a voice and musician sent from heaven. Maureen McGovern, with her glorious tone, phrasing and dynamics filled the RRazz Room with a performance that was musical perfection. Actually, the same accolades go to her pianist for the evening, the legendary Mike Renzi. His pianistic tone, phrasing, dynamics, and harmonics are equalled by few. Maureen McGovern's voice "gets you" on all levels, she has a compelling Alto, a haunting Mid Range, and a Soprano that possesses the virtuosity to handle her excellent improvisational ability. This was the 45th Anniversary of Maureen's theme song " The Morning After" which won the Oscar for Best Song of the year 1973 and yes, Jill & Rich Switzer of Legends Radio and everyone else present are talking about Maureen McGovern " The Morning After"
---
Photo Coverage: Dave Koz & Friends Christmas Tour Lights Up The Kravis Center

December 1, 2019

Dave Koz's music and multitalented friends lit up the Kravis Center For The Performing Arts last night on all levels. It was a spectacular presentation of swinging holiday music and multi media lighting effects that had the West Palm Beach audience dazzled during the entire concert. The friends who joined Dave for this tour were, Jonathan Butler, Melissa Manchester, Michael Lington and special guest Chris Walker. Broadwayworld was there…check out the photos below.
---
Photo Coverage: BROADWAY THE CALLA-WAY With Liz Callaway & Ann Hampton Callaway At Feinstein's/54 Below

November 26, 2019

Want to see a show where every note and word and performer is genius?  Want to see a show that makes you leap out of your seat many times during the performance?   It's playing at Feinstein's/54 Below for a very limited run….Broadway The Callaway! staring Liz Callaway & Ann Hampton Callaway…November 26, 27, & 30
---
Photo Coverage: Yanna Avis Brings Paris To The Grand Salon at La Goulue

November 23, 2019

The audience that crowded into the Grand Salon at La Goulue had the best bargain in NYC last night. Their eyes, ears, and taste buds spent a night in Paris for the cost of a pre-fixe dinner and music charge. Yanna Avis created an evening of authentic French Cabaret that brings you to the glamorous place and time when the likes of Cole Porter and other artistic Americans lived in Paris. You didn't have to speak French to enjoy her show, but it seemed that most everyone in the room did, as they joined in when Yanna sang PADAM, PADAM, PADAM, and popular other Chansons. I don't think most of Yanna Avis's sophisticated and well dressed fans needed this special price for the experience as many of them have seen her perform in Europe as well.
---
Photo Coverage: Michele Lee and Marilyn Maye Visit Tom Wopat at The Beach Cafe

November 21, 2019

It's been a constant stream of theater and cabaret personalities flocking to see Tom Wopat at the Beach Cafe for the past 5 Wednesdays and his concluding night was no different. Enjoying the final show of the series were Michele Lee, Marilyn Maye, Linda Purl, Stacy Sullivan, Deborah Grace Winer, Jamie deRoy and Ken Fallin among others at the intimate East Side supper club. Tom will be returning to the club for a pre New Years Eve show.
---
Photo Coverage: Yankee Legend and First-Ballot Hall Of Famer Mariano Rivera Honored At Marina Del Rey

November 17, 2019

Last night, celebrities, sports icons, family, and friends gathered at the Mariano Rivera Foundation Gala to benefit The New Learning Center For Children in New Rochelle, NY.
---
Photo Coverage: Amanda Green Celebrates Comden & Green at 92Y with Harvey Granat

November 14, 2019

Amanda Green, Jeff Harnar vocalist, and Andy Propst author of "They Made Us Happy" Betty Comden & Adolph Green's Musicals, joined host Harvey Granat at his series at the 92Y this afternoon.
---
Photo Coverage: Christine Pedi Hosts REMEMBERING THE BLACKLIST at Friars Club

November 14, 2019

The Friars Club remembered a dark time in American history yesterday afternoon with a panel discussion led by Christine Pedi exploring the Hollywood Blacklist and McCarthyism in America.
---
Photo Coverage: Brian Stokes Mitchell Brings PLAYS WITH MUSIC to Feinstein's/54 Below

November 14, 2019

The preview of the magnificent things to come happens when Brian Stokes Mitchell sings the first song of his current show at Feinstein's/54 Below. It's the Irving Berlin classic "There's No Business Like Show Business". I'm sure if Berlin ever heard the Stokes version he would bow down in tribute to the thrilling performance and unique revisit that the Tony Award Winner and consummate artist has brought to his 1954 tune written for Ethel Merman in Annie Get Your Gun. Stokes navigates the innovative Tedd Firth arrangement and makes you feel excited, awestruck, and comfortable as his rich baritone voice effortlessly glides through the constant time signature and key changes. This current show at 54 is titled Brian Stokes Mitchell Plays With Music-Holiday and Stokes brings his acting, musicianship, and charismatic personality to make every tune on his song list a moving experience. The New York Times has dubbed Brian Stokes Mitchell as Broadway's "Last Leading Man" but Stokes is even much more than that. He's Chairman of the Board of The Actors Fund. He has a unique ability to bring people together and that theme is constant throughout his show. His encore at this performance was "What A Wonderful World" and the SRO audience left feeling that way mainly because Brian Stokes Mitchell is in it.
---
« prev  1  2  3  4  5  6 … 80  next »