Stephen Sorokoff - Page 4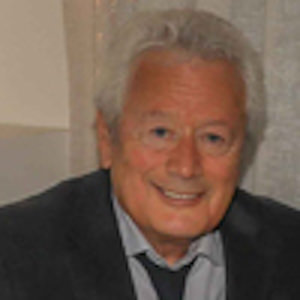 Stephen is also the cabaret/ music and co-theatre editor of the Times Square Chronicles. He studied at the Manhattan School of Music. Besides being a pianist, Stephen's business career was in the Fashion Industry. He was CEO of a textile manufacturing facility and President of an international textile machinery company. Stephen was on the Board of Directors of the "First All Children's Theatre" which brought the Stephen Schwartz musical The Trip and Captain Louie to the Kennedy Center in Wash DC. His wife Eda, an interior space designer and classical pianist was on the Board of Barrington Stage Company and is still active at BSC. Stephen's photographs, videos and articles appear on Broadwayworld.com, T2Conline.com and The New York Observer. He is active in the entertainment events at the Friars Club, where he is a member, and a voting member Berkshire Theatre Critics Association. Stephen is an Honorary Advisory Board Member of The Society For The Preservation of the Great American Song Book. Email: stephensorokoff@gmail.com.

MOST POPULAR ARTICLES
LAST 30 DAYS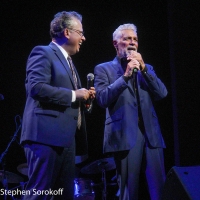 Photos: Clint Holmes and Billy Stritch Bring STRAIGHTEN UP & FLY RIGHT to The Wick Cabaret Theater
Posted: Jul. 9, 2021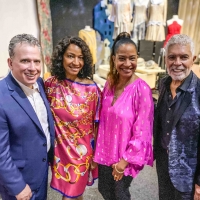 Photos: Nat King Cole's Daughters Attend Clint Holmes Billy Stritch Tribute Show at Wick Cabaret Theater
Posted: Jul. 10, 2021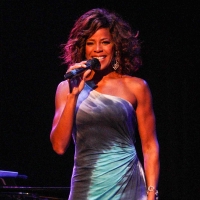 Photos: Nicole Henry Plays The Arts Garage
Posted: Jul. 25, 2021


LAST 365 DAYS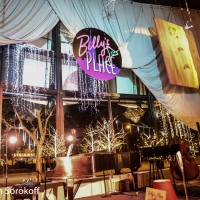 Photo Coverage: Billy Stritch Live and in Person at the Wick Theatre
Posted: Jan. 30, 2021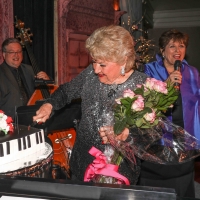 Photo Coverage: CBS SUNDAY MORNING and Mo Rocca Attend Marilyn Maye Birthday Performance at Wick Cabaret
Posted: Apr. 11, 2021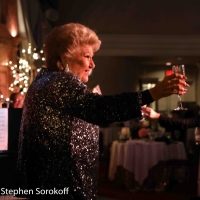 BWW Review: Marilyn Maye at the Wick Cabaret
Posted: Apr. 8, 2021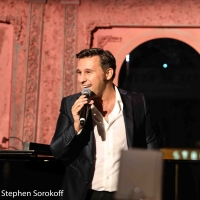 Photo Coverage: Nicolas King at Wick Cabaret
Posted: Mar. 6, 2021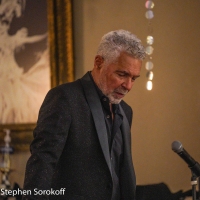 Photo Coverage: Clint Homes Electrifies Audiences at the Wick Theatre Cabaret
Posted: Apr. 17, 2021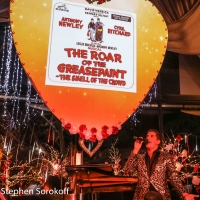 Photo Coverage: Anthony Nunziata Brings LOVE SONGS FROM BROADWAY Live to the WICK Theatre
Posted: Feb. 13, 2021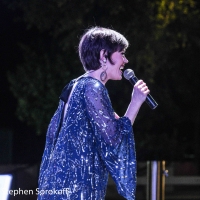 Photo Coverage: Carole J. Bufford Launches New Cabaret Series at Harbourside Place Amphitheater
Posted: Mar. 14, 2021


Photo Coverage: An Evening With Irving Berlin at the Friars Club

November 13, 2019

If these (Friar) walls could talk you would hear music and conversation from show biz legends of the past. Irving Berlin was a Friar who together with Friar George M. Cohan wrote many musical reviews called Friars Frolics to entertain their fellow Friars. Last night the Friars Club presented "An Evening With Irving Berlin" to celebrate the publication of Irving Berlin: New York Genius by bestselling author and Award Winner James Kaplan.
---
Photo Coverage: Stephen Schwartz Visits Anthony Nunziata at The Green Room 42

November 13, 2019

Great voice, magnetic personality, good looking, anything else?…Yes, he also writes the songs!
---
Photo Coverage: Inside Barrington Stage Company's Gala at Green Room 42

November 12, 2019

Last night in the heart of the Theatre District, Barrington Stage Company (BSC), the award-winning theatre in Downtown Pittsfield, MA, under the leadership of Artistic Director Julianne Boyd, hosted its annual New York City Benefit, BSC/NYC to celebrate its 25th Anniversary Season. The annual event raised $110K for Barrington Stage's Julianne Boyd New Works Fund. The one-night only cabaret took place at the The Green Room 42.
---
Photo Coverage: Lianne Marie Dobbs Brings WHY CAN'T A WOMAN BE MORE LIKE A MAN to the Beach Cafe

November 10, 2019

You never know what's just around the corner and that's the fascinating thing about discovering cabaret artists who are new to your milieu. Last night it was at the corner of 71st Street and 2nd Avenue at the Beach Cafe. Friend Ron Abel, one of the music industry's preeminent pianists/ arranger/music directors in his heads up to me about this artist said …"Sometimes you get lucky. You get to work with a smart actress whose ability to understand a lyric translates to her being able to take the song to a place that people haven't heard before. And then, she has the vocal range and ability to take it that one step further." That folks is Lianne Marie Dobbs who while new to me is well known by cabaret enthusiasts.
---
Photo Coverage: Storm Large Concludes Sold Out Run at Feinstein's/54 Below

November 9, 2019

I've been tracking this Storm for quite a while now and the intensity and power of her performance keeps escalating to the point where there is literally no category in the music world that describes her adequately. She is a performer who excites you on ever level and presses all your buttons. After Storm Large sweeps through an audience you are part of you'll be talking about her to all your friends and encouraging them to see her to experience the awesome talent and personality of one of the most unique entertainers on the planet. In addition to her own poignant songs she deconstructs and reconstructs Cole Porter like you've never heard before.
---
Photo Coverage: Ben Vereen Receives Gold Coast Art Center's Lifetime Achievement Award

November 8, 2019

Internationally acclaimed superstar Ben Vereen received the Gold Coast Arts Center's Lifetime Achievement Award at an opening night reception of the Gold Coast International Film Festival on Monday, November 4, 2019 at the Krasnoff Theater at Tilles Center in Brookville, New York
---
Photo Coverage: John Pizzarelli and Jessica Molaskey Celebrate Stephen Sondheim and Hal Prince at Cafe Carlyle

November 6, 2019

John Pizzarelli & Jessica Molaskey started their set with Stephen Sondheim's "The Little Things You Do Together" from COMPANY but their performance is more about the big, intricate and intelligent things they do together musically. In this show (their annual fall engagement at Cafe Carlyle) they celebrate the collaboration of Stephen Sondheim and Hal Prince.
---
Photo Coverage: New York Society Turns Out For Broadway and Cabaret at The Pierre With KT Sullivan

November 5, 2019

Remember that song lyric "with Barons and Earls"……..Sophisticated, well heeled and well dressed New Yorkers came to the most elegant spot in New York City, The Pierre on Fifth Avenue last night as KT Sullivan brought Broadway and Cabaret to the iconic hotel's Two E Lounge. It was truly a royal audience in every way (check out the photos). They came to the 90 year hotel which was home to Elizabeth Taylor, hosted Rex Harrison and wife renewing their vows, and was where Yves St Laurent debuted his first US Collection, to hear arguably one of the finest artists in the world of Cabaret, KT Sullivan.
---
Photo Coverage: 54 Celebrates French Woods

November 4, 2019

George Gershwin loved going to nightclubs. One evening when he was "on the town' with his pal Fred Astaire as they were in a club enjoying a group of entertainers George turned to Fred and said…"Where do all these new young talented people come from"?
---
Photo Coverage: Carole J. Bufford Celebrates CD Release at Feinstein's/54 Below

November 3, 2019

Don't let Carole J. Bufford perform a concert in Central Park during a dry summer season. She might set the trees on fire. Most cabaret shows have their moments. When Carole is on stage it seems that every moment just leads to another moment of vocal excitement. Last night had many highs during the celebration of Carole's newest album, "Come Together" which features the music of the 60s and 70's. Yes, there were many high notes in this show, however one of the best lowest notes between Palm Beach and New York City happened when Carole asked her friend Sandy Fisher to join her on stage. Sandy, Producer, Legends Radio Host (Legends Ladder), and champion of Cabaret and the Great American Songbook was the party planner for this great night.
---
Photo Coverage: Christian Holder Brings 'At Home and Abroad' to the Laurie Beechman Theatre

November 2, 2019

Regular folks use business cards, websites, and advertisements to let you know about their services and products. Cabaret artists have by far the most effective and entertaining way of telling you who they are. An autobiographical musical show!
---
Photo Coverage: The 30th New York Cabaret Convention Concludes at Rose Theater

November 1, 2019

Cabaret lovers will have many memories from the Mabel Mercer Foundation's 2019 New York Cabaret Convention. Attendees to all four of the presentations at Rose Theater will no doubt have their favorite music moments from the performances of the more than 75 cabaret artists. However, perhaps the most enduring remembrance will be the remarkable organizational abilities and intelligence of the foundations artistic director, it's face (and hat) of the convention… KT Sullivan. Just imagine how difficult it must be to satisfy the requirements of 75 singers, make their moment in the spotlight as successful as it can be, and cope with the egos that are a necessary part of every performers DNA. All the while fulfilling the sophisticated and knowledgeable audience's expectations of a great show. There were many highs and "almost highs" during the 12 hours of music, and that's what makes it so exciting. Every artist brings their own unique talent to the stage.
---
Photo Coverage: Judy Garland Celebrated at New York Cabaret Convention

October 31, 2019

The third night of the Mabel Mercer Foundation's New York Cabaret Convention hosted by Judy Garland expert John Fricke and actor, singer, humorist Klea Blackhurst had many noteworthy performances during it's three hours last night at Rose Theater. However, the most touching and dramatic Judy Garland minute was not musical. It happened when Sidney Myer a New York City Cabaret superstar related a story from his youth. It seems that Sidney survived the stress of the 50's and 60's of being "different" in the all boy New Jersey Prep School he attended (which Sidney recalled was populated by boys who specialized in terrorism) by focusing on his love of music and his worship of Judy Garland. He described to a spellbound Convention audience of being brought to a Judy Garland concert by his parents, he had his sign " We Love Judy" in hand and with thousands cheering her as she walked down the aisle in a twist of fate he accidentally came face to face with her. Judy shook his hand and he managed to get out a "thank you" even though he had rehearsed a speech for years if this kind of moment ever happened. . There wasn't a dry eye in the house after his story. The evening had many humorous and emotional moments as Emmy Award winning host John Fricke, who is considered the preeminent Judy Garland and Wizard of Oz authority related many stories about Garland. Klea Blackhurst is probably one of the most effective and beloved Convention hosts and she used her wit and music to make it as always one of the most enjoyable of Convention nights.
---
Photo Coverage: Cabaret Convention Continues With Jeff Harnar & Andrea Marcovvicci Hosting

October 30, 2019

Day two of the 2019 Mabel Mercer Foundation's 2019 New York Cabaret Convention filled Rose Theater at Jazz at Lincoln Center with a lot of Heart and Soul and the music of Frank Loesser last night. The Convention audience was immersed with the music of one of the greatest Broadway songwriters as one by one 23 renowned Cabaret artists performed Frank Loesser hits. The one and only Marilyn Maye brought the evening to a stunning conclusion with her rendition of Joey, Joey and her exciting 3/4 time version of Luck Be A Lady Tonight all arranged and played by the remarkable pianist Tedd Firth.
---
BWW Review: The 2019 New York Cabaret Convention Starts Impressively

October 29, 2019

It was a spectacular start to the four night 2019 Cabaret Convention at Jazz at Lincoln Center's Rose Theater Last night.
---
BWW Review: Tom Wopat is Hip at the Beach Cafe

October 24, 2019

A musical coincidence occurred in Manhattan last night. Marilyn Maye was swinging on the West Side at Feinstein's/54 Below and Tom Wopat was doing the same on the East Side at the Beach Cafe. They are a bit similar in Night Club performance. I'm purposely using the word Night Club as opposed to Cabaret because both singers just sing their well chosen song list while exciting you musically with their great voices, jazz infused phrasing, and the secret sauce of being able to Swing. No theme or "theatrical" show here, it's just the extraordinary ability to interpret a song that keeps your eyes and ears focused on the performer from the opening to the closing notes.
---
BWW Review/Photos: Marilyn Maye Brings BLAME IT ON MY YOUTH to Feinstein's/54 Below

October 23, 2019

Like a classic culinary creation, capable of continually and forever exciting the senses and defying the hazards of repetition, Marilyn Maye satisfied her audience's expectation for greatness last night with her performance at Feinstein's/54 Below. The perfect wine to compliment this musical feast was the artistry of Billy Stritch at the piano and some of his strategic vocal harmonies. Marilyn's song list is well known and loved by her fans and most folks in the packed house silently sing along, listen, and watch in total exhilaration as arguably the finest pop/jazz vocalist of our generation puts her special stamp on anything she sings.
---
Photo Coverage: Broadway Producers 'Launch' at the Friars Club

October 22, 2019

Some of Broadway's leading women producers lunched at the Friars Club today followed by a panel discussion moderated by Friar and Broadway producer Jamie deRoy.  Ms. deRoy who happens to be the 8th woman inducted into the Friars (back in the day), guided the discussion of the distinguished Tony Award Winning group which included Susan Gallin (Other People's Money, Angels in America), Robyn Goodman (Avenue Q, Rodgers & Hammerstein's Cinderella), Mara Isaacs (Hadestown, McCarter Theater), Nelle Nugent (Latin History for Morons, For Colored Girls), and Daryl Roth (Kinky Boots, Indecent).
---
BWW Review: Michele Brourman Brings Love Notes to the Birdland Theater

October 21, 2019

Among the many fans of Michele Brourman at her show Love Notes at the Birdland Theater last night were a host of singers, songwriters and theatrical folks. They came to hear one of our most gifted singer/songwriter and pianists probably best known for her collaboration and partnership with Amanda McBroom and for composing the song, ""My Favorite Year" It's been recorded by Michael Feinstein, Dame Cleo Laine and Margaret Whiting among others. Hearing an artist perform her own material is always an extra special treat and in Michele's case she also brings her artistry at the keyboard to the experience which enhances every nuance of her music. Michele's phrasing and harmonies are the perfect fit for her haunting, funny, and moving songs.
---
BWW Review/Photos: KT Sullivan & Jeff Harnar Tune Up For Cabaret Convention At Davenport's

October 20, 2019

If a visitor from another planet landed here and asked the question "What is Cabaret?" an easy explanation would be to send him/her to attend a performance by KT Sullivan and Jeff Harnar, wether it be solo or jointly. They didn't invent the art form but KT and Jeff's artistry and show construction ranks as one of the finest examples of Cabaret.
---
« prev  1  2  3  4  5  6  7 … 80  next »