Richard Ridge
MOST POPULAR ARTICLES
LAST 30 DAYS
Interview: Christian Holder Gets Ready to Bring AT HOME AND ABROAD to Laurie Beechman Theatre
Posted: Oct. 9, 2019


LAST 365 DAYS

Interview: John Lloyd Young Gets Ready to Return to Cafe Carlyle
Posted: Feb. 14, 2019



Exclusive: Inside the NAAP Gala with Baayork Lee and More!
Posted: Dec. 7, 2018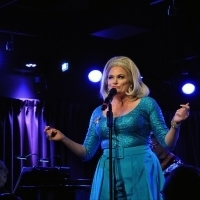 Interview: Huffman and Nunziata Talk Bringing Peggy Lee Back to Life at the Green Room 42
Posted: Jul. 9, 2019


Interview: Christian Holder Gets Ready to Bring AT HOME AND ABROAD to Laurie Beechman Theatre
Posted: Oct. 9, 2019


Interview: Haley Swindal Gets Ready to Sing Happy at Feinstein's/54 Below
Posted: Jul. 15, 2019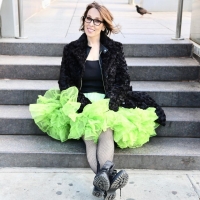 Interview: Susie Mosher Wants You to Take Your Tuesdays to THE LINE UP!
Posted: Jul. 30, 2019


BWW Interview: Christian Holder Gets Ready to Bring AT HOME AND ABROAD to Laurie Beechman Theatre

October 9, 2019

On Friday, November 1, the venue will welcome the star for an intimate and elegant evening spotlighting Christian's vivid theatrical life in London and New York. His autobiographical performance features songs by Noel Coward, Cole Porter, Stephen Sondheim, Paul McCartney, Sting, Annie Lennox, and Al Green. These are interwoven with personal and surprising anecdotes and stories that illuminate the musical material. Christian was a star dancer with The Joffrey Ballet in New York in the 60s and 70s. He has choreographed and designed costumes for ballet companies across the US and Europe, as well as designing stage wardrobe for Ann Reinking and Tina Turner.
---
BWW Interview: Susie Mosher Wants You to Take Your Tuesdays to THE LINE UP!

July 30, 2019

Monday nights belong to Jim Caruso's Cast Party at the legendary Birdland and now in less than a year the place to be on Tuesday night is Birdland's new downstairs theatre and The Line Up with Susie Mosher.
---
BWW Interview: Haley Swindal Gets Ready to Sing Happy at Feinstein's/54 Below

July 15, 2019

Haley Swindal, the latest Mama Morton in Broadway's longest running American musical 'Chicago' is returning to Feinstein's 54 Below with her brand new show ' Sing Happy: The Songs of Liza Minnelli' on July 26th and Broadway World's own Richard Ridge caught up with Haley to chat about living in the musical world of the legendary Liza.
---
BWW Interview: Cady Huffman and Will Nunziata Talk Bringing Peggy Lee Back to Life at the Green Room 42

July 9, 2019

Tony award winner Cady Huffman returns to The Green Room 42 with her critically acclaimed sold out one woman show Miss. Peggy Lee: In Her Own Words and Music for two more shows on Weds. July 24th and Weds. July 31st. Broadway World's own Richard Ridge caught up with Cady and her long time collaborator, writer director Will Nunziata during a break in rehearsal to chat about bringing the life and career of the legendary Peggy Lee to the stage.
---
BWW Interview: Tony Winner John Lloyd Young Gets Ready for an Epic, Sexy and Mysterious Return to Cafe Carlyle

February 14, 2019

Tony Award winner John Lloyd Young returns to Cafe Carlyle with an all-new show, February 19 to March 2. At this residency, he will perform an expertly curated set of rock and pop classics. From the raw emotionality of Roy Orbison the retro cool of 007, Young will bring the iconic room alive with a timelessness, mystery and warmth that hearkens back while heralding into the future and Broadway World's own Richard Ridge caught up with Young a few days before his opening.
---
BWW Exclusive: Inside the National Asian Artists Project Gala with Baayork Lee and More!

December 7, 2018

The 2018 Inaugural NAAP (National Asian Artists Project) Gala took place on December 2nd celebrating the 60th Anniversary of Rodgers & Hammerstein's groundbreaking musical 'Flower Drum Song'. Cast members from numerous productions including the original 1958 Broadway company, tours, the 1961 film and the 2002 Broadway revival took over the Golden Unicorn Restaurant in the heart of Chinatown for a magical evening that included a spectacular eight course Chinese banquet and a sensational show.
---
BWW Interview: Linda Purl Gets Ready to Make Her Cabaret Debut at Feinstein's/54 Below!

August 31, 2018

Renowned actress and singer Linda Purl, best known for 'Happy Days', 'Matlock' and 'The Office' will make her solo cabaret debut at Feinstein's 54 Below on September 4th and 5th with her sensational new show 'Big Band Romance' featuring the all- female Diva Jazz Orchestra.
---
BWW Interview: Gina Gershon is Gina Wild for Her Cafe Carlyle Debut!

May 29, 2018

In a career that spans over 30 years, actress, writer, singer, composer and cult icon Gina Gershon will make her highly anticipated Cafe Carlyle debut with her new show 'Wild Women Don't Get the Blues' and our own Richard Ridge caught up with her shortly before her opening.
---
BWW Interview: The Great Kathleen Turner Opens Up About Her Cafe Carlyle Debut

May 14, 2018

One of the most celebrated actresses of her generation, the sensual, smokey-voiced Kathleen Turner is making her eagerly awaited Cafe Carlyle debut and our own Richard Ridge caught up with the Oscar and Tony nominated star a few days before her opening night.
---
BWW Interview: Linda Lavin Is Living for Her Cafe Carlyle Debut!

May 3, 2018

For over five plus decades Linda Lavin has enraptured audiences on stage, screen and television. She won the triple crown- Tony, Drama Desk and Outer Critics Circle Awards for her heart -breaking performance in Neil Simon's 'Broadway Bound'. She is known to million of fans as 'Alice' on her 9 -year ground breaking TV Series for which she won two Golden Globes. Celebrated playwrights Nicky Silver, Donald Margulies, Richard Greenberg and Charles Busch have written memorable and award winning roles for her. This renaissance woman does everything.
---
BWW Exclusive: Producing a Classic- On the Set of JESUS CHRIST SUPERSTAR LIVE with Producer Neil Meron

March 23, 2018

What's the buzz on the set of Jesus Christ Superstar Live in Concert? Neil Meron is telling us what's a-happening as John Legend, Sara Bareilles, Alice Cooper and more make their final preparations to bring the beloved classic to your living room.
---
BWW Interview: Josh Radnor & Rosie Perez Head Back to High School for NBC's RISE

March 10, 2018

In just days, NBC will premiere its newest drama, Rise, which airs Tuesday, March 13th at 10pm ET/PT following the season finale of 'This Is Us,' and debuts in its regular time period on Tuesday, March 20th at 9pm ET/PT on NBC.
---
BWW Interview: Lena Hall Gets Ready to Bring THE ART OF THE AUDITION to the Cafe Carlyle

March 6, 2018

Tony-winner and Grammy nominee Lena Hall returns to Cafe Carlyle with an all-new show, The Art Of The Audition: From Falling Apart to Nailing The Part, March 13-17. Experience the ups and downs of a Broadway life through reenactments of Lena Hall's most unforgettable-and regrettable-musical theater auditions. From epic fails to career-defining 'Nailed it!' moments. Featuring songs from Wicked, Cats, Sweeney Todd, Les Miserables, Phantom of the Opera, Rent and more. Accompanied by the incredible Brian Nash.
---
BWW Interview: John Lloyd Young Gets Ready to Put His Heart Back on His Sleeve at the Cafe Carlyle

February 9, 2018

BroadwayWorld's Richard Ridge caught up with Tony Award-winning star John Lloyd Young just days before kicking off his return, two-week Valentine's engagement at the famed Cafe Carlyle.
---
Exclusive Interview: Angela Lansbury Talks Singing 'Beauty & the Beast' Again & More

September 21, 2016

After a special evening, where Lansbury performed the titular classic 'Beauty and the Beast' with Alan Menken accompanying her on the piano, she sat down with BroadwayWorld to chat about the impact of the film.
---
BWW Exclusive: Meet the Company of NYMF's MIDNIGHT AT THE NEVER GET

July 25, 2016

One of the most eagerly awaited new shows of this year's New York Musical Festival (NYMF) is the special event 'Midnight at the Never Get' which will be presented at 42WEST (514 West 42nd Street) for three (3) performances: Thursday, July 28 @ 9pm; Sunday, July 31 @ 9pm; Monday, August 1 @ 8pm. Produced by Michael Chase Gosselin, the musical is conceived by and starring Sam Bolen and Mark Sonnenblick, with musical direction and arrangements by Adam Podd, choreography by Andrew Palermo and directed by Max Friedman. Audiences will be transformed back to 1965 when they enter the venue to the back room of The Never Get. Featuring a sultry score fashioned after the American Songbook, 'Midnight at The Never Get' imagines two men who never existed at a time that very much did.
---
BWW Interview: From the Carlyle to California- Lena Hall Prepares for Her HEDWIG Return!

June 15, 2016

Tony-winner and Grammy nominee Lena Hall returns to Cafe Carlyle with Oh! You Pretty Things, running through June 25. The all-new show acts as a love letter to Lena's rock & roll spirit guides, the pantheon of misfits and rebels who inspired us to transcend by transforming themselves. This intimate journey through Lena's personal love life will reveal how pivotal these artists have been in helping her navigate her relationships, shining like beacons and helping her shape her voice and her identity, again and again. At Cafe Carlyle, Lena Hall will be joined by a band including Justin Craig, Watt White and Brian Fishler. Oh! You Pretty Things is directed by Stephen Amato.
---
BWW Interview: Neil Patrick Harris Will Keep the Party Going Tonight on BEST TIME EVER!

September 22, 2015

Five Emmy Awards and a Tony Award make multi-talented Neil Patrick Harris the perfect star for this live one-hour show that is unlike any other on American television. Anything can happen on 'Best Time Ever with Neil Patrick Harris,' which will feature appearances by A-list stars, stunts, comedy skits, incredible performances, mini game shows, audience giveaways and hidden camera pranks. Based on the wildly popular British hit 'Ant & Dec's Saturday Night Takeaway,' this genre-busting format and its fearless star will make for one of the best nights ever on TV, week after week. Emmy Award winner Alec Baldwin serves as this week's celebrity guest announcer. Tune in tonight (10pm ET on NBC), to catch the episode, and read on to find out what Neil Patrick Harris is up to for the second installment!
---
BWW Interview: Lorenzo Thione Opens Up About His 7-Year Journey with Broadway-Bound ALLEGIANCE

June 26, 2015

Allegiance, a new musical inspired by a true-life story, starring George Takei, is coming to Broadway, also staring Lea Salonga and Telly Leung. Previews begin on Tuesday, October 6, 2015 with opening night set for Sunday, November 8, 2015 at the Longacre Theatre (220 West 48th Street). The company is busy getting ready to bring the show to Broadway, and producer/co-book writer Lorenzo Thione? recently chatted with BroadwayWorld about the process. Thione told BroadwayWorld's Richard Ridge:
---
BWW Interview: Lea Salonga on ALLEGIANCE- 'This Is Really Happening!'

June 28, 2015

Allegiance, a new musical inspired by a true-life story, starring George Takei and Lea Salonga, is coming to Broadway, also starring Telly Leung. Previews begin on Tuesday, October 6, 2015 with opening night set for Sunday, November 8, 2015 at the Longacre Theatre (220 West 48th Street). The company is busy getting ready to bring the show to Broadway, and Salonga recently chatted with BroadwayWorld about the process. Salonga told BroadwayWorld's Richard Ridge:
---
1