Austria Photos
BWW Interview: MARKUS SCHÖTTL of HARRY POTTER AND THE CURSED CHILD at Mehr! Theater Hamburg
by Martin Ganeider - Germany

(2/4/2020) - It's busy at the Mehr! Theater in Hamburg these days. The German-speaking premiere of J.K. Rowling's epic Masterpiece is just around the corner. Rehearsals are in full swing, the level of excitement is growing as everybody can't wait to see how HARRY POTTER AND THE CURSED CHILD is going to be live on stage. 'The Chosen One', Austrias Markus Schöttl, who will be Harry Potter in Hamburg found some time during rehearsals to talk with us about his journey into the Wizarding World of J.K. Rowling.
---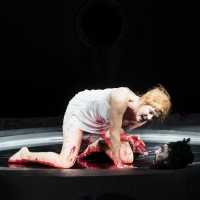 Photo Flash: First Look at SALOME at Theater an der Wien, Featuring Puppets!
by BWW News Desk - Austria

(1/24/2020) - Theater an der Wien is presenting a new version of Salome that features puppets! The characters of Salome and John the Baptist are both portrayed by puppets.
---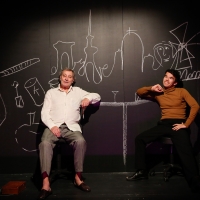 Scene Photos: MONSIEUR IBRAHIM UND DIE BLUMEN DES KORAN, Volkstheater
by BWW News Desk - Austria

(11/28/2019) - 'Monsieur Ibrahim und die Blumen des Koran' von Eric-Emmanuel Schmitt Regie Jan Gehler, Premiere am 29. November, 19.30 Uhr im Volx/Margareten. Scene photos unten!
---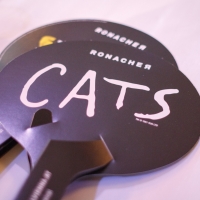 BWW Feature: SEASON OPENING at Summerstage Vienna
by Martin Ganeider - Austria

(9/3/2019) - The Vereinigte Bühnen Wien got together to celebrate the traditional Season Opening at the summerstage, Oswald Schellmanns In-Location in the heart of the city. Artistic Director Christian Struppeck talked about the upcoming CATS Opening and and was looking forward to set a new record. Cast and Orchestra just finished the 'Sitzprobe'. AD Struppeck is really passionate, when he is talking about this production. Something really special to expect from the Vienna CATS. The hand-picked cast is a mix of well known artists and some fresh faces. A relaxing get together during the stressful rehearsals. It is less than 3 weeks until Opening Night.
---