SHOW
DATES
THEATRE

L'ORFEO

6/11 - 6/18/2022

WIENER STAATSOPER
Opernring 2, Vienna A-1010, Austria
Vienna

Elisabeth


The successful Hungarian run of the musical Elisabeth continues from 2012 with new cast. It is a real cult favourite, which is truly a must-see
6/30 - 7/2/2022

Schönbrunn Palace




Back to the Main Page | Browse Local Theatres
---
Latest Austria Reviews
BWW Review: A TRIBUTE TO STEPHEN SONDHEIM at Old Council House Vienna
by Martin Ganeider - May 25, 2022
Stephen Sondheim is one of Musical Theatre's most splendid of all time. He gifted us with numerous shows full of hit songs everyone is familiar with. Sondheim sadly passed away, but his work will live forever on....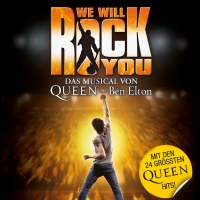 BWW Review: WE WILL ROCK YOU ON TOUR at Wiener Stadthalle
by Martin Ganeider - February 24, 2022
Welcome back to GAGA-Land, WE WILL ROCK YOU by QUEEN, and BEN ELTON is back on tour with a new staging by Cornelius Baltus. WE WILL ROCK YOU went out to be a Hit after Opening Night back in 2002 at Londons Dominion Theatre....
BWW Review: RICHARD O'BRIAN'S ROCKY HORROR SHOW at MusemusQuartier Vienna
by Martin Ganeider - February 16, 2022
Time is fleeting. More than 20 million people worldwide have done the Time Warp since Opening Night back in 1973. Richard O'Brian's tunes still made people dance and sing, some of them perfectly dressed for Frank'n'Furter's Floorshow. No one ever expected this little show to generate an ongoing hype...
BWW Review: TITANIC THE MUSICAL at Landestheater Linz
by Martin Ganeider - February 07, 2022
The Tony Awarded Musical from Maury Yeston ( Music and Lyrics) and Peter Stone ( Book) brought back on stage at the beautiful Landestheater Linz, one of my favorite modern theatres in our hemisphere. A show with many different stories, full of tragedy and sadness, all about a supposed to be, unsinka...
BWW Review: MISS SAIGON at RAIMUND THEATER
by Martin Ganeider - January 24, 2022
After almost two years and all the Covid 19 difficulties, MISS SAIGON finally raised the curtain for Opening Night at the beautifully refurbished Raimund Theater in the presence of Producer Cameron Mackintosh....
BWW Preview: Austrian Productions to Look Forward in 2022
by Martin Ganeider - January 19, 2022
Heading into the 2022 theatre season, Austria has a wealth of productions that deserve your attention. In this feature, I break down some of the shows that I will definitely be getting tickets to see. From Saigon to Rydell High, a ton of shows to choose from, so go out there and get your tickets bef...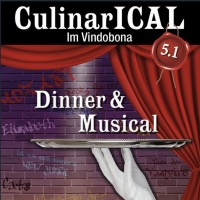 BWW Review: CULINARICAL 5.1 at Das Vindobona
by Martin Ganeider - January 14, 2022
If you don't know, you know now. CulinarICAL, once created as a birthday gift for Vindobonas Master of Ceremonies, Wolfgang Ebner is a mix of fine cuisine and entertaining show tunes, a CulinarICAL....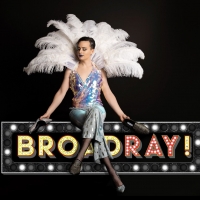 BWW Review: BROADRAY! at Porgy And Bess Vienna
by Martin Ganeider - January 11, 2022
It has been a while since we sat down with the famous countertenor, Ray Chenez, at his producers office in Vienna and had a chat about his fascinating project called BROADRAY! (click here to read about our first meeting) and what he has in mind to do with it. We talked a lot about the role of counte...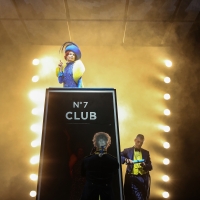 BWW Review: LADY IN THE DARK at Vienna Volksoper
by Martin Ganeider - December 20, 2021
Lady In The Dark with Music by Kurt Weil, Lyrics by Ira Gershwin, and book by Moss Hart finally raised his curtain for Opening Night. The so-called Musical Play can be seen as an inspiration for many others, like Kander and Ebb. Instead of a huge Overture, you get dragged into a very intimate dialog...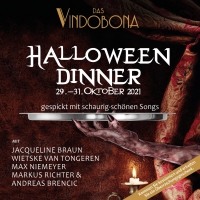 BWW Review: HALLOWEEN DINNER at Das Vindobona
by Martin Ganeider - October 30, 2021
The Vindobona, house of entertainment and culinary finesse transformed into a spooky Mansion for Halloween Weekend. An eerie feast for your ears and your palate. From Defying Gravity to the poor unfortunate souls. From all-time classics like THE TIME WARP or the Halloween favorite MONSTER MASH. ...