Switzerland Theatre Newsroom
The latest news on live + streaming theatre in Switzerland.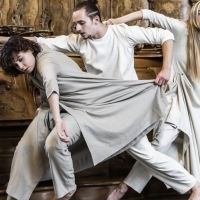 Gegen den Strom Comes to Theater St.Gallen This Week
by Stephi Wild on June 23, 2022 in Switzerland
Im besonderen Raum der Stiftskirche, die durch jahrhundertealte und quasi unveränderte Glaubenstraditionen geprägt ist, wird sich der bulgarische Choreograf Dimo Kirilov Milev mit der Natur des Menschen und seinen Beziehungen zur Gegenwart tänzerisch auseinandersetzen. Sein neues Tanzstück beschäftigt sich mit dem philosophischen Begriff der ‹flüchtigen Moderne›.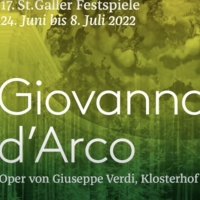 GIOVANNA D'ARCO is Now Playing at Theater St.Gallen
by Stephi Wild on June 20, 2022 in Switzerland
Inspired by Friedrich Schiller's drama, Giuseppe Verdi's opera Giovanna d'Arco , which premiered in 1845, tells a very unique version of the legend of France's national heroine Jeanne d'Arc - the simple peasant girl who led the French army to victory over the English occupiers.