Update - Broadway Shutdown Extends To September 6 - Click Here
Beautiful: The Carole King Musical - Broadway
YOUR KIND OF MUSIC. YOUR KIND OF MUSICAL.
For five years, BEAUTIFUL, the Tony and Grammy Award-winning Carole King musical, has thrilled Broadway with the inspiring true story of one woman's remarkable journey from teenage songwriter to the Rock & Roll Hall of Fame.
From the string of pop classics she wrote for the biggest acts in music to her own life-changing, chart-busting success with Tapestry, BEAUTIFUL takes you back to where it all began- and takes you on the ride of a lifetime.
Featuring over two dozen pop classics, including "You've Got a Friend," "One Fine Day," "Up on the Roof," "You've Lost That Lovin' Feeling," "Will You Love Me Tomorrow," and "Natural Woman," this crowd-pleasing international phenomenon is filled with the songs you remember- and a story you'll never forget.
Video preview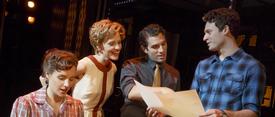 Photo preview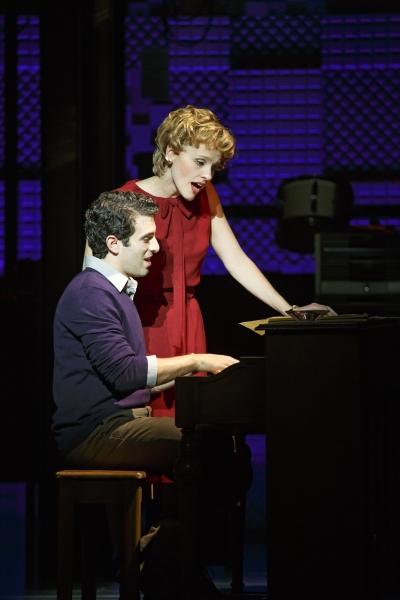 Schedule
Running Time: Two hours and 20 minutes, with one intermission
Featured Reviews For Beautiful: The Carole King Musical
Review: Carole King musical 'Beautiful' insipid - Associated Press
Carole King has apparently never seen the musical of her life that has now reached Broadway. She walked out of an early reading at intermission, finding it too tough to take. Anyone not named Carole King may toy with the same idea, but for a different reason: It's just insipid...None of this is the fault of Jessie Mueller, the rising Broadway star who plays King with genuine feeling and a lovely voice. This paint-by-numbers show would have been a whole lot better if it was just turned into a concert with Mueller singing King hits...Is there any lesson to be gleaned from this musical? Don't write songs for others? Don't marry men who are bipolar? Perhaps it's the same as the one from "Motown the Musical," the Broadway jukebox show playing nearby with a flimsy and idolizing book by record company founder Berry Gordy: Don't write honest musicals about living people without breaking some eggs.
STAGE REVIEW Beautiful - Entertainment Weekly
Watching Beautiful, the new jukebox musical celebrating the remarkable life and work of Carole King, you may not feel the earth move under your feet. But the new Broadway show emerges as a slick and joyous celebration of female empowerment. Like Jersey Boys, Beautiful features a smart, well-crafted, and often funny book (by Douglas McGrath) that cleverly threads together a memorable catalog of early rock hits such as 'Some Kind of Wonderful' and 'Take Good Care of My Baby.' It also boasts a winning central performance by Jessie Mueller as the shy Jewish girl from Brooklyn who only gradually comes into her own as a headlining voice of a generation... Beautiful fills the charisma vacuum with the substantial addition of King and Goffin's friendly songwriting rivals Cynthia Weil and Barry Mann, played with megawatt scene-stealing abandon by Anika Larsen and Jarrod Spector...
Beautiful: The Carole King Musical Broadway Cast