Beautiful: The Carole King Musical - 2014 - Broadway Tickets, News, Info & More
YOUR KIND OF MUSIC. YOUR KIND OF MUSICAL.
For five years, BEAUTIFUL, the Tony and Grammy Award-winning Carole King musical, has thrilled Broadway with the inspiring true story of one woman's remarkable journey from teenage songwriter to the Rock & Roll Hall of Fame.
From the string of pop classics she wrote for the biggest acts in music to her own life-changing, chart-busting success with Tapestry, BEAUTIFUL takes you back to where it all began- and takes you on the ride of a lifetime.
Featuring over two dozen pop classics, including "You've Got a Friend," "One Fine Day," "Up on the Roof," "You've Lost That Lovin' Feeling," "Will You Love Me Tomorrow," and "Natural Woman," this crowd-pleasing international phenomenon is filled with the songs you remember- and a story you'll never forget.
Video preview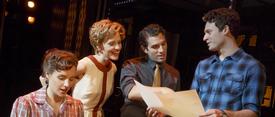 Photo preview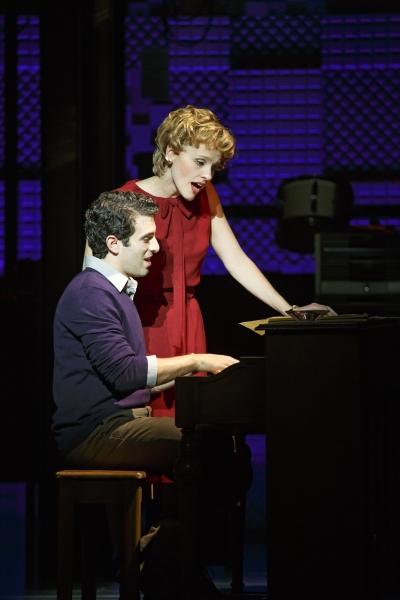 Schedule
Running Time: Two hours and 20 minutes, with one intermission
Featured Reviews For Beautiful: The Carole King Musical
A 'Beautiful' performance, plus more pop nostalgia - USA Today
In recent years, Mueller has brought a shimmering soprano and finely tuned comic sensibility to a variety of quirky ingénue roles. Mueller's portrayal of King - far and away the best reason to see Beautiful, which opened Sunday at Broadway's Stephen Sondheim Theatre - is at once an affirmation of those virtues and a revelation...Beautiful seems less concerned with exploring King's story than with using it to string together familiar tunes...Granted, shows like Beautiful aren't generally sought out or valued for their nuanced drama. But more discerning fans will be grateful for the little bit of soul that Mueller and Epstein manage to bring to Broadway's latest musical nostalgia trip.
First Nighter: Beautiful: The Carole King Musical Is Beautiful Where It Counts - Huffington Post
...it should have a long and healthy run, if, that is, the producers can either convince Jessie Mueller to remain in the title role forever or, failing that, if they can find replacements as enormously talented as she is and as cannily cast... Beautiful is snappily moved along by Derek McLane's shifting sets...But while everything mentioned above contributes to Beautiful, Douglas McGrath's libretto pulls it down several notches. Not so many that it threatens irreversible damage, but still.
Beautiful: The Carole King Musical Broadway Cast