STG Announces Pete Souza Now on Sale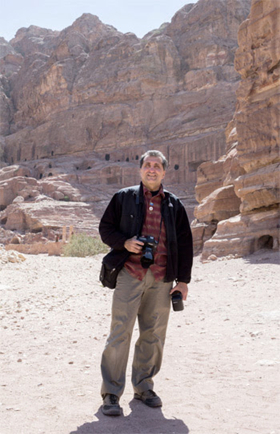 STG presents & Elliott Bay Book Company welcomes Pete Souza's Seattle Launch. November 27, 2017 @ 7:00 PM, The Moore, all ages. Price: $54.50 (not including fees). Seating: Seattle First Baptist Church Ticket Holders on Main Floor* / General Admission Seating in Balconies. On sale now.
Ticketing Information: Available online at Ticketmaster.com, in person at the Paramount Theatre box office, or by phone at 1-800-745-3000. For more information, visit STGPresents.org
*Note: this show has been relocated from Seattle First Baptist Church, and those tickets will be honored at the door. Seattle First Baptist Church ticket holders will be seated on the main floor at The Moore Theatre.
Ticket includes entry + book, Obama: An Intimate Portrait.
Pete Souza was the Chief OfficiAl White House Photographer for President Obama and the Director of the White House Photo Office. He'll speak and show images from his new book, Obama: An Intimate Portrait (Little, Brown). This book is the definitive visual biography of Barack Obama's historic Presidency, capturing in unprecedented detail by his White House photographer-and presented in an oversize, 12" x 10" exquisitely produced format, and featuring a foreword from the President himself. The evening's program also includes a performance by a special musical guest.
Souza's photographs, with the behind-the-scenes captions and stories that accompany them, communicate the pace and power of our nation's highest office. They also reveal the spirit of the extraordinary man who became our President. We see President Obama lead our nation through monumental challenges, comfort us in calamity and loss, share in hard-won victories, and set a singular example to "be kind and be useful," as he would instruct his daughters. Previously Souza was an Assistant Professor of Photojournalism at Ohio University, the national photographer for the Chicago Tribune, a freelancer for National Geographic, and an OfficiAl White House Photographer for President Reagan. His books include the New York Times bestseller The Rise of Barack Obama, which documents the president's meteoric ascent from his first day in the United States Senate through the 2008 Pennsylvania presidential primary. Souza is currently a freelance photographer based in Washington, D.C. and is a Professor Emeritus at Ohio University's School of Visual Communication.
ABOUT STG
Seattle Theatre Group's mission is to make diverse performing arts and education an integral part of our region's cultural identity while keeping three historic venues, The Paramount, Moore and Neptune, alive and vibrant. STG presents a range of performances from Broadway, off-Broadway, dance and jazz, to comedy, concerts of all genres, speakers and family shows - at these three iconic theatres in Seattle and venues throughout the Puget Sound region and in Portland, Oregon. STG is the 501 (c)(3) non-profit arts organization that operates the historic Paramount, Moore and Neptune Theatres in Seattle, Washington.