Philippines Theater Reviews
View the latest BroadwayWorld reviews of live + streaming theatre in Philippines.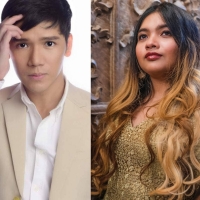 Review: Nina Campos, with Guest Gerald Santos, In Concert at Pinto Art Museum
by Vince Vicentuan - May 04, 2022
A summer night couldn't be more propitious: an amphitheatre sitting loftily atop rugged Antipolo terrains adorned with humongous homalomenas, philodendrons, and alocasias growing uninterruptedly, a buzzing crowd of guests gushing over the museum's Castillan-influenced architecture jutting into the n...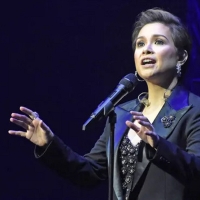 BWW Review: LEA SALONGA at The Music Center at Strathmore
by Elliot Lanes - April 26, 2022
There are very few times in a reviewer's career where he/she can honestly say they saw a perfect performance. This past weekend at The Music Center at Strathmore international star of stage, screen, and the concert stage Lea Salonga gave a perfect performance. Her Dream Again Tour has a song list th...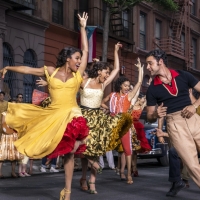 'Expanded' WEST SIDE STORY in Philippine Cinemas, Feb. 16
by Oliver Oliveros - February 14, 2022
On Valentine's week, Steven Spielberg's first full-length musical film, 'West Side Story,' which recently been nominated for seven Oscar Awards, including this year's 'Best Picture,' finally screens in Philippine cinemas starting February 16....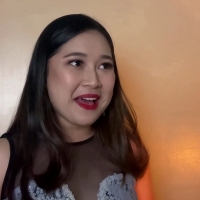 BWW Review: ISLAND SONG is Worth the Watch, Amid Streaming Hiccups
by Rayne Jarabo - December 04, 2021
Staging 'Island Song' virtually seems to fit in this pandemic season since live events are currently limited in the Philippines. However, Artremix Productions successfully made it possible to inspire theater enthusiasts and practitioners not to lose hope, as if theater is still alive [physically]. T...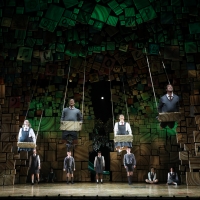 BWW Review: MATILDA THE MUSICAL Stirs Hearts and Minds with Royal 'Bratness' and Wokeness
by Vince Vicentuan - March 11, 2020
Good musicals are like magnets a?' they attract crowds from near and far that not even pervasive talks of a global pandemic could stop them from inflicting their charm on their willing patrons....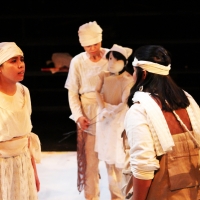 BWW Review: BATANG MUJAHIDEEN Starts the Conversation That Matters
by Carla Delgado - March 04, 2020
Tanghalang Pilipino (TP) stages Malou Jacob's Batang Mujahideen as part of its 33rd season, titled a?oeMakidigma.a?? According to TP Artistic Director Nanding Josef, the group has had the piece for years, unable to include it in its season lineup until now....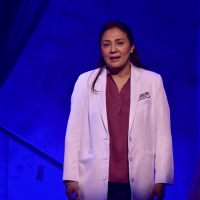 BWW Review: UNDER MY SKIN is Armed With Substantial Information About HIV
by Jude Buot - February 18, 2020
The Philippine Theater Educational Association's (PETA) 52nd season-ender is unlike the more popular stage plays (e.g., The Normal Heart or Angels in America), which also talk about HIV and AIDS. Categorized by its creators as a a?oedrama anthology,a?? Under My Skin is a one-act play that weaves thr...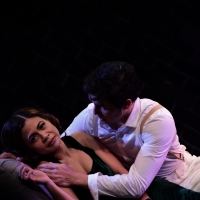 BWW Review: STAGE KISS Blurs the Lines of Passion
by Carla Delgado - February 17, 2020
Repertory Philippines (REP) opens its 2020 season with the backstage comedy Stage Kiss, a straight play written by distinguished playwright Sarah Ruhl, who also wrote The Vibrator Play and Eurydice....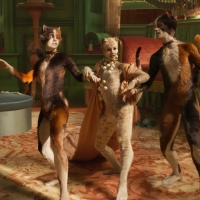 BWW Review: CATS Isn't A Nightmare, But Surely Not A Dream
by Carla Delgado - January 06, 2020
CATS is a bizarre musical, to begin with, and it's understandably complex to adapt it into a film....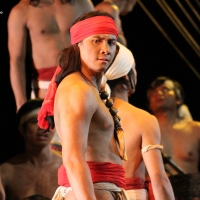 BWW Review: LAM-ANG is Vibrant, Powerful Retelling of an Epic
by Carla Delgado - December 10, 2019
It is essential to be authentic because a production like this speaks of our cultural identity....