Latest News on Kevin Alvey
Kevin Alvey News
Photos: Sam Gravitte Returns To Birdland With Broadway Standards & More
by Chloe Rabinowitz - Aug 3, 2022
Once again, Sam Gravitte, recently seen as Fiyero in Wicked on Broadway, teamed up with a quartet of some of New York City's most dynamic young musicians at Birdland on Monday evening. Sam performed standards like 'Why Try to Change Me Now," Sondheim's 'Finishing the Hat,' and duetted with Solea Pfeiffer (Evita, West Side Story). See photos here!
Photos: Another Talent-Packed Week Takes Place at Jim Caruso's Cast Party
by Stephi Wild - Aug 3, 2022
This past Monday, the stars aligned and some concert, Broadway and club superstars showed up for an impromptu turn at the mic at Jim Caruso's Cast Party! Check out photos here!
Photos: Jim Caruso's Cast Party Continues To Celebrate Talent!
by A.A. Cristi - Jul 20, 2022
Now in it's triumphant 20th year, 'Jim Caruso's Cast Party' continues to be a wildly popular Open Mic Night/Variety Show bringing Broadway glitz and urbane wit to the legendary Birdland in New York City every Monday night. See photos from the show!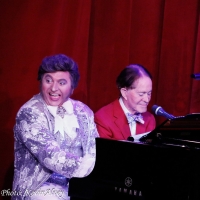 Photos: Steve Ross Sings Cole Porter at Birdland, Featuring David Maiocco
by Chloe Rabinowitz - Jul 20, 2022
Birdland presented pianist/singer Steve Ross in "Cole Porter & Beyond" on Monday, July 18.  Steve's special guest was David Maiocco, who has been touring internationally with his show, "Hey, Look Me Over: David Maiocco as Liberace." Check out photos here!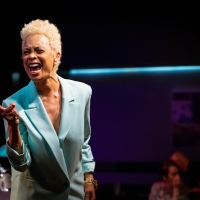 Photos: Matt Baker Captures The Electricity Of THE LINEUP WITH SUSIE MOSHER at Birdland Theater With His Camera
by Stephen Mosher - Jul 17, 2022
Photographer Matt Baker returns to Birdland Theater after two weeks of traveling, and just in the nick of time: it looks like Susie Mosher's show was in rare form.
Photos: JIM CARUSO'S CAST PARTY Celebrates 19 Years At Birdland
by Chloe Rabinowitz - Jul 15, 2022
The traditional gift for those celebrating a 19th Anniversary is bronze. Not surprisingly, no bronze was given during Jim Caruso's Cast Party anniversary celebration, but the packed house was certainly entertained by performers with hearts of gold. Check out photos from the night here!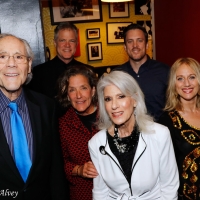 Photos: Jamie DeRoy & Friends Returns To Birdland
by Stephi Wild - Jul 14, 2022
The Broadway at Birdland concert series was pleased to present another performance of the  multi-MAC Award-winning Variety Show, Jamie deRoy & friends on Monday, July 11. Proceeds from the evening benefitted The Entertainment Community Fund (formerly named The Actors Fund).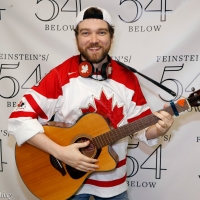 Photos: Joshua Stackhouse showcase for CANADA DAY at Feinstein's/54 Below
by Kevin Alvey - Jul 6, 2022
Joshua Stackhouse brought a cadre of his talented friends to sing his original songs in celebration of CANADA DAY at Feinstein's/54 Below in NYC.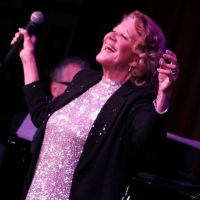 Photos: Linda Lavin Celebrates LOVE NOTES At Birdland Jazz Club
by A.A. Cristi - Jun 29, 2022
On Monday, June 27, Tony Award-winner Linda Lavin returned to her musical home, Birdland, with a concert celebrating her most recent solo album, "Love Notes" (Club44 Records).