Photo Coverage: Marilyn Maye Returns to Feinstein's/54 Below with 90 AT LAST
Marilyn Maye proudly celebrated her 90th birthday on April 10th by starting the run of her latest show at Feinstein's/54Below. It would be an understatement to say she blew the roof off the sold out room on opening night. (people said it was the loudest cheering they'd ever heard in the club).
Recent years have seen her perform on stages of all sizes. From the halls of Carnegie and Lincoln Center to Art Houses and Jazz Rooms. She appeared on Carson's "The Tonight Show" 76 times and has been making the television rounds again in the past few months. Her current run can't really be called a cabaret show...this was an EVENT! Really more of a Love Fest to Marilyn Maye.
Like Mame or Dolly Levi (2 roles she has played to acclaim), Marilyn has always been a woman who arranges things. She arranges her performing schedule so that she rarely steps off a stage ("Just keep going kids"). She arranges meet and greets as if they were another show unto themselves. She arranges shows for up and coming singers in her private and master classes.
And few people may understand that all her musical arrangements are done by her. She's been singing many of them since the early days of her career. Every note, key change, or song combo that "Medley Maye" sings is created by her. And the style and vocal ability to sing them continues to be unabated.
To be sure, she surrounds herself with the finest musicians to chart and play it all. How fitting that she has two of her most talented piano men sharing keyboard honors for this birthday engagement - Tedd Firth for the first week of the run and Billy Stritch for the second. Both men have been accompanying her for many years and bring unique support to Ms. Maye. With Tom Hubbard on Bass and Daniel Glass on Drums the musical team creates real magic onstage for this unprecedented show.
Marilyn Maye isn't simply an inspiring singer for her age...she is an inspiring singer for the ages.
Marilyn sang all the songs the crowd wanted to hear (Porter, Rodgers & Hart, Arlen, Mercer, Ray Charles, etc), but she also reels them in with some of her newer favorites. Her "Paradise Café" medley is a mini one act drama that concludes with a stunning version of "Fifty Percent" that brings the crowd to its knees and then standing on their feet in cheering ovations every night. Her closing philosophy sends them into the night satisfied with a Little Billy Joel and a little Bernstein.
The week has been filled with her loyal fans, new fans, and celebrity friends. Industry insiders know not to miss this once in a lifetime event. The venue even added a show date to make up for the sold out nights and waiting lists. Best not to wait to make reservations for Marilyn "Miracle" Maye!
Feinstein's/54Below 254 W 54th St. Cellar, NYC 10019
April 10 - 29
See websites for more info:
Photo Credit: Kevin Alvey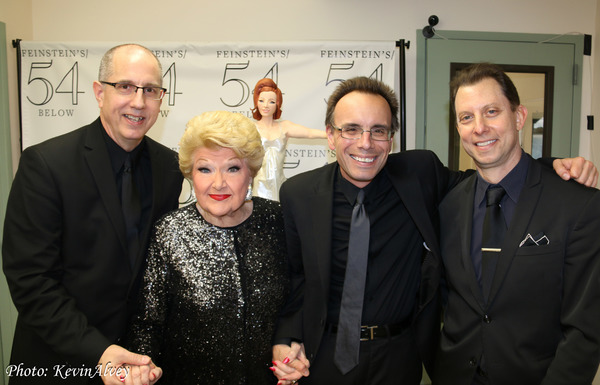 Tom Hubbard, Marilyn Maye, Tedd Firth, Daniel Glass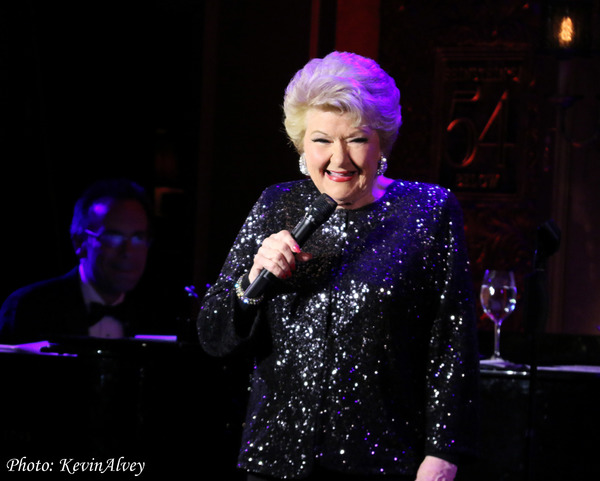 Tedd, Firth, Marilyn Maye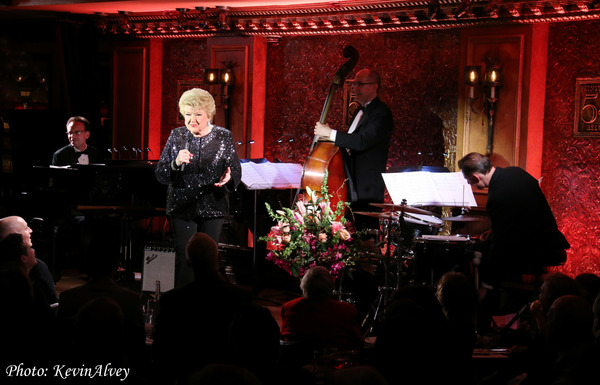 Marilyn Maye, Tedd Firth, Tom Hubbard, Daniel Glass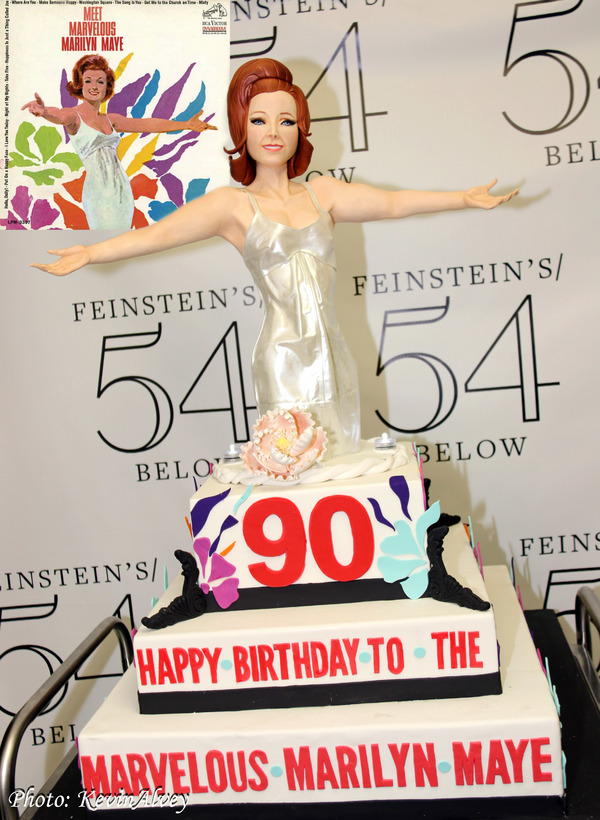 Marilyn Maye Cake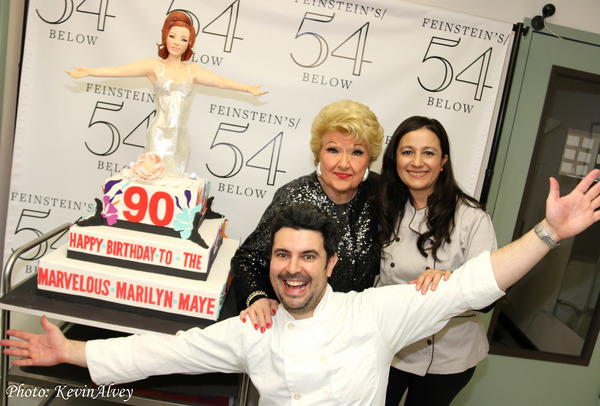 Marilyn Maye, Chef Ana Rijo, Chef Rodolfo Goncalves (Sweet Corner Bakeshop)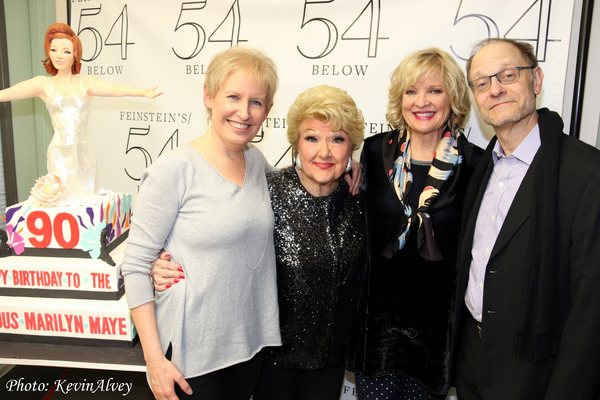 Liz Callaway, Marilyn Maye, Christine Ebersole, David Hyde Pierce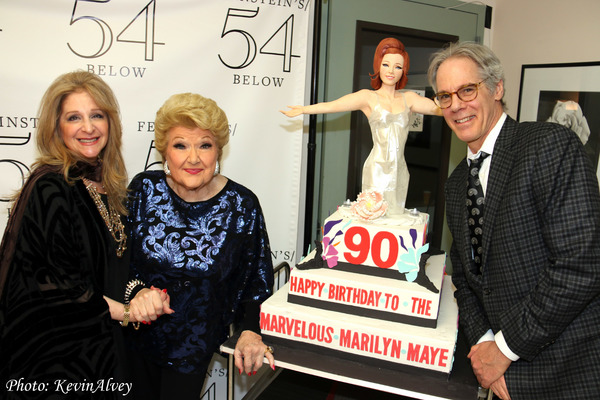 Julie Budd, Marilyn Maye, Dr. John Wagner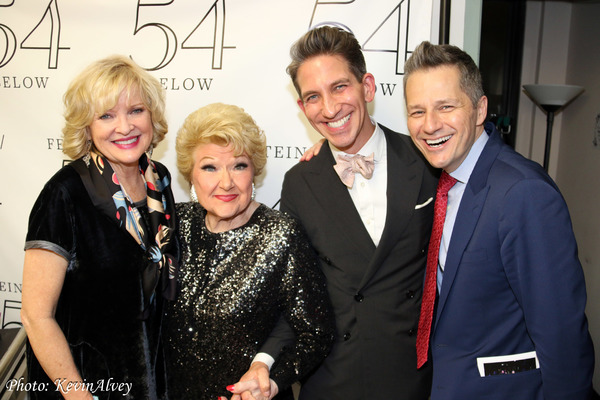 Christine Ebersole, Marilyn Maye, Mickey Conlon, Tom Postilio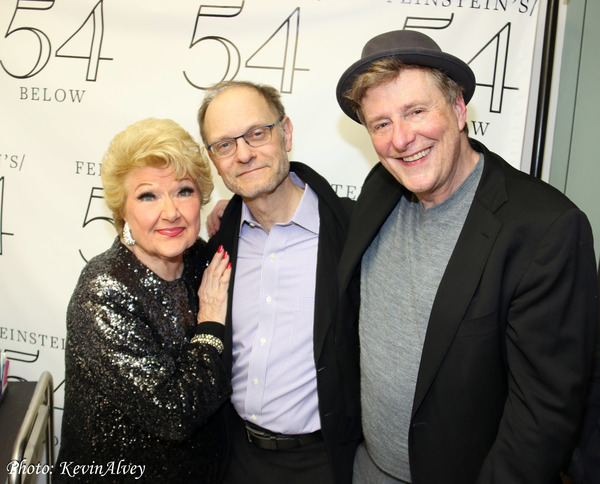 Marilyn Maye, David Hyde Pierce, Brian Hargrove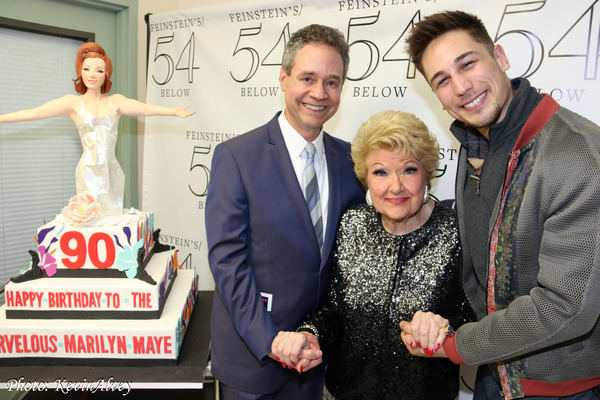 Mark Sendroff, Marilyn Maye, Pascal Pastrana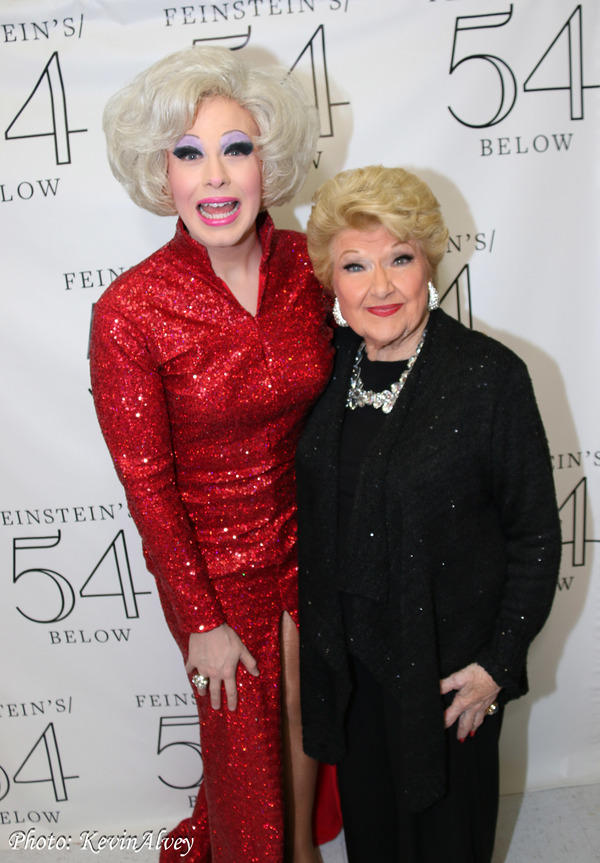 Nicky Ciampoli (as Carol Channing), Marilyn Maye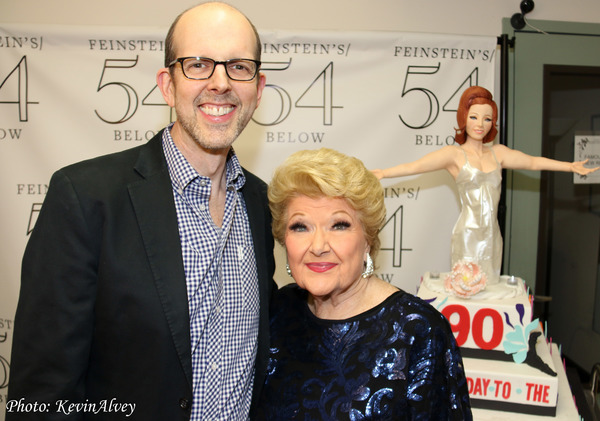 Jeff Blumenkrantz, Marilyn Maye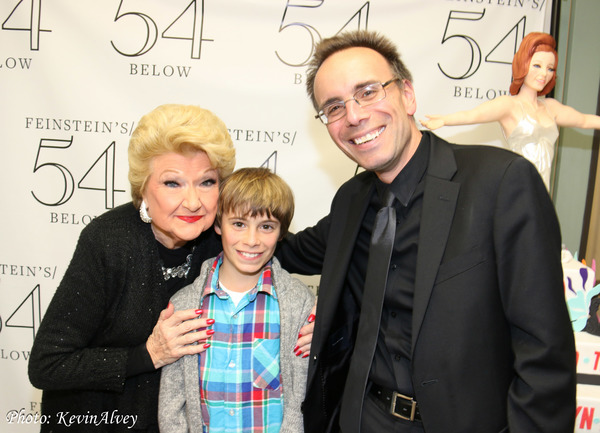 Marilyn Maye, Brandon Firth, Tedd Firth