Jerry Seinfeld Broadway and Theatre Credits
Date Of Birth:
April 29, 1954 (66)
Birth Place:
Brooklyn, NY, USA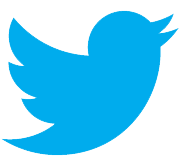 TWITTER WATCH
@jerryseinfeld - 8/19/20 02:00pm "Is This Anything?" is the title of my new book because that's what comedians say to each other about any new bit t… https://
@jerryseinfeld - 7/4/20 12:48am I know cows are 'her'. But I like a cow with a 'him' voice for that scene.
MORE TWEETS
Latest News on Jerry Seinfeld

Date of Birth: April 29, 1954 (66)
Birth Place: Brooklyn, NY, USA
Latest News on Jerry Seinfeld
Jerry Seinfeld Stage Credits
Performances
[Broadway]
Special Benefit Production, 1998
Performer
Productions
[Off-Broadway, 2015]
Director
[Off-Broadway, 2015]
Director
[Broadway, 2010]
Director
[Off-Broadway, 2010]
Director
Writing
Playwright
Stage


Performances
[Broadway]
Special Benefit Production, 1998
Performer
Productions
[Off-Broadway, 2015]
Director
[Off-Broadway, 2015]
Director
[Broadway, 2010]
Director
[Off-Broadway, 2010]
Director
Writing
Playwright