Photo Coverage: 2010 Curtain Call Highlights - Part Two
2010 was quite a year for Broadway with some spectacular opening nights. We'll be sharing highlights from the year in photos, videos, interviews and more throughout this final week of the year. 
First off is a look at some of the star and excitement filled opening night curtain calls of 2010.
Photos by Walter McBride / WM Photos / Corbis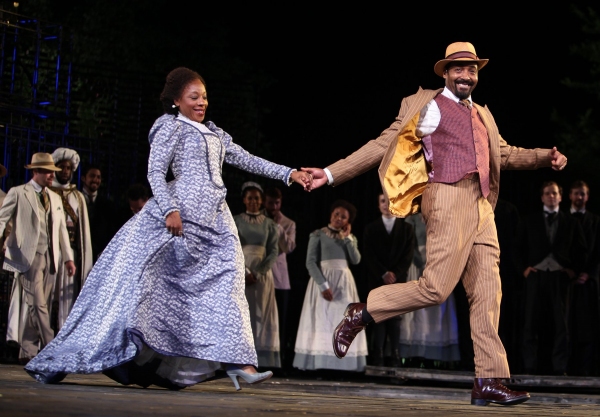 Marianne Jean-Baptiste & Jesse L. Martin - THE MERCHANT OF VENICE at the Delacorte Theater on 6/21/2010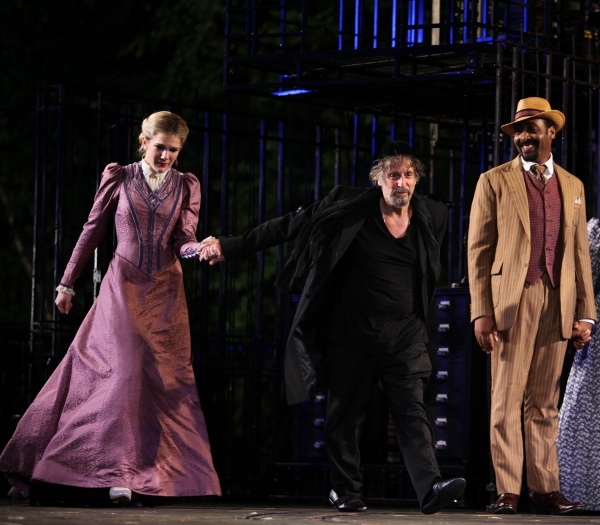 Lily Rabe, Al Pacino & Jesse L. Martin - THE MERCHANT OF VENICE at the Delacorte Theater on 6/21/2010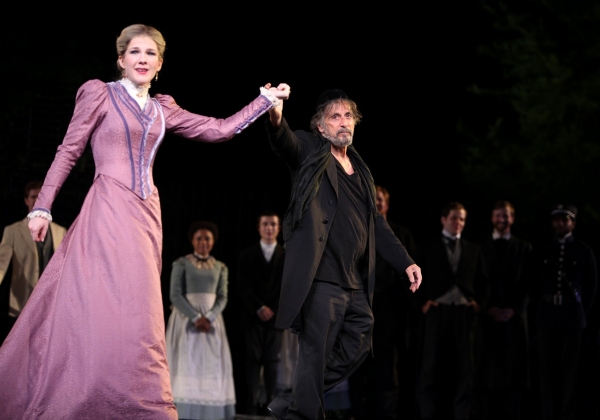 Lily Rabe, Al Pacino - THE MERCHANT OF VENICE at the Delacorte Theater on 6/21/2010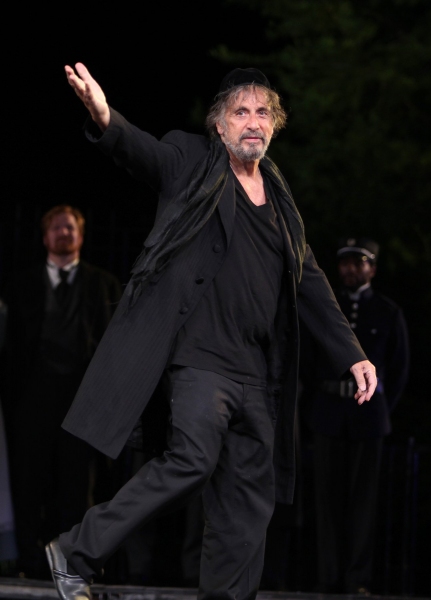 Al Pacino - THE MERCHANT OF VENICE at the Delacorte Theater on 6/21/2010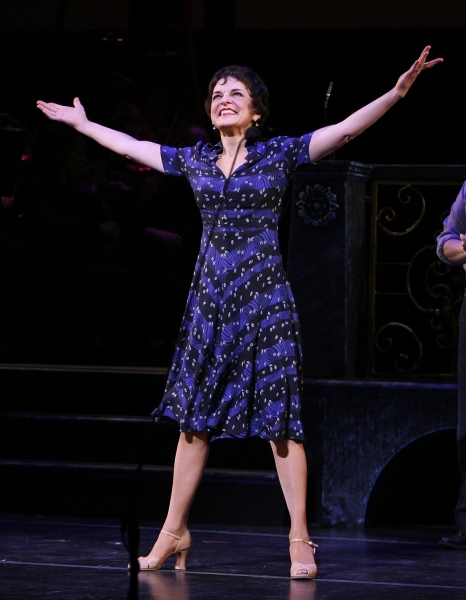 Priscilla Lopez - ENCORES! "Fanny" on 2/7/2010

James Snyder & Elena Shaddow - ENCORES! "Fanny" on 2/7/2010

Matthew Modine - "The Miracle Worker" at Circle in the Square Theatre on 3/3/2010

Daniel Oreskes, Elizabeth Franz, Tobias Segal, Alison Pill, Abigal Breslin, Jennifer Morrison & Matthew Modine - "The Miracle Worker" at Circle in the Square Theatre on 3/3/2010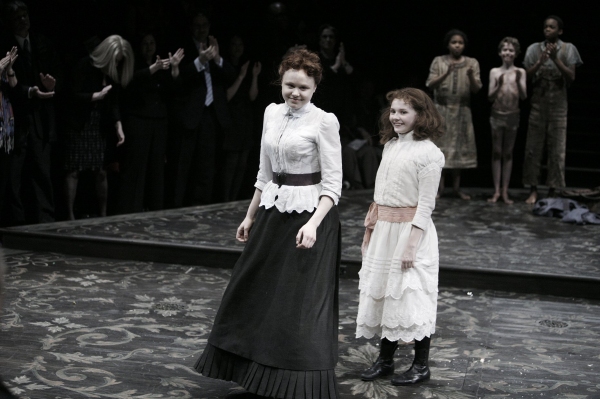 Alison Pill & Abigail Breslin - "The Miracle Worker" at Circle in the Square Theatre on 3/3/2010

Eddie Redmayne - "RED" at the Golden Theatre on 4/1/2010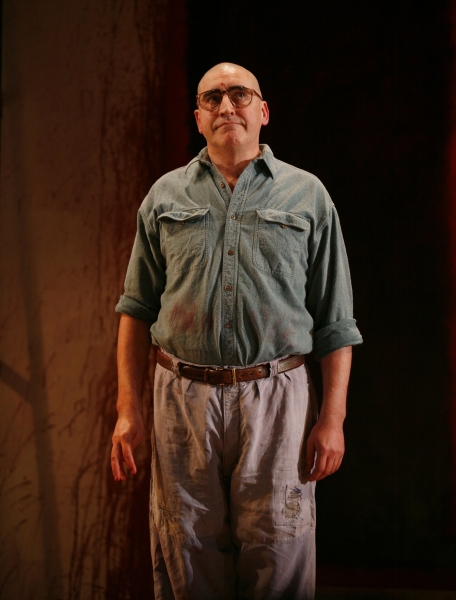 Alfred Molina - "RED" at the Golden Theatre on 4/1/2010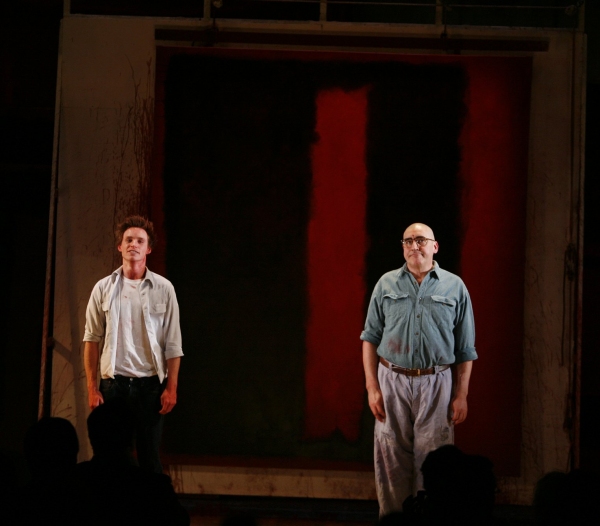 Eddie Redmayne & Alfred Molina - "RED" at the Golden Theatre on 4/1/2010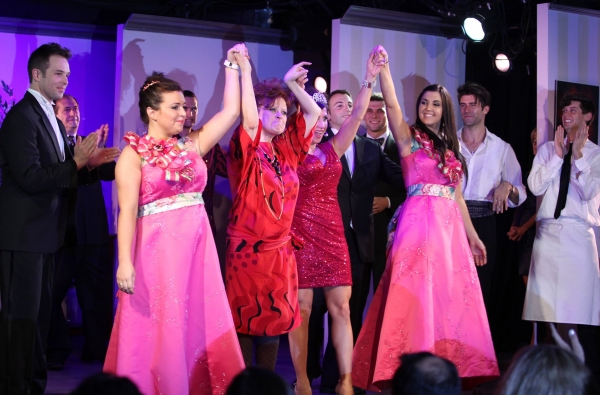 Lauren Manzo, Caroline Manzo, Jacqueline Laurita, Ashley Holmes - "MY BIG GAY ITALIAN WEDDING" at St. Luke's theatre on 9/1/2010

Santino Fontana, Glenn Close, Joe Mantello, Victor Garber, John Benjamin Hickey, Patrick Wilson, Michael Stuhlbarg, Jack McBrayer, Jason Butler Harner & Michael Cerveris - 25th Anniversary Benefit Staged Reading of "THE NORMAL HEART" on 10/18/2010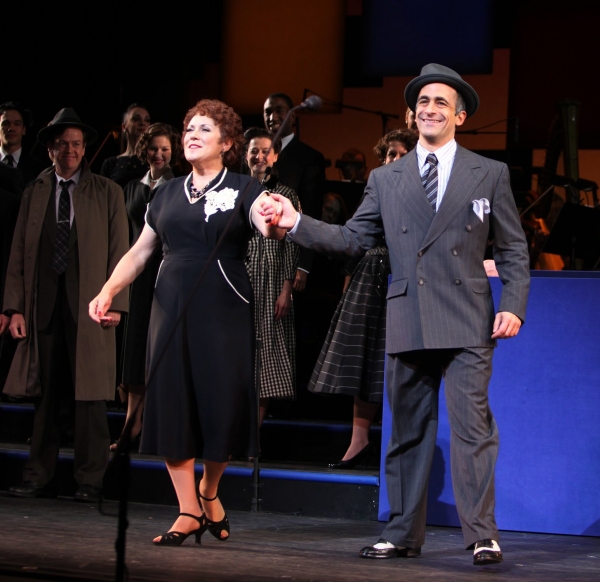 Judy Kaye & David Pittu - ENCORES! "Bells Are Ringing" on 11/21/2010

Will Chase & Kelli O'Hara - ENCORES! "Bells Are Ringing" on 11/21/2010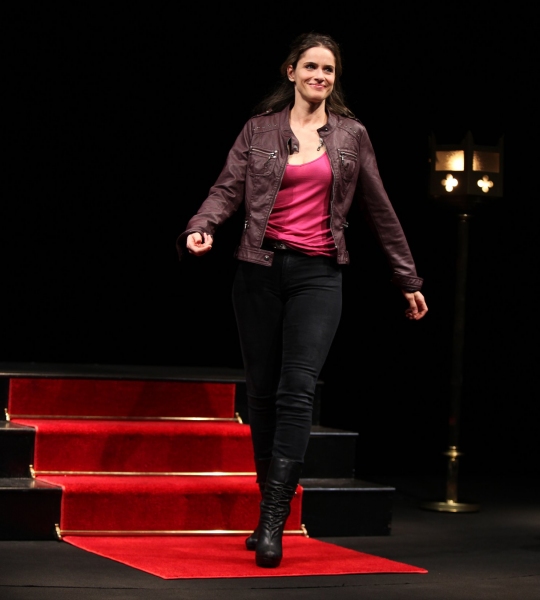 Amanda Peet - v at the Lortel Theatre on 11/22/2010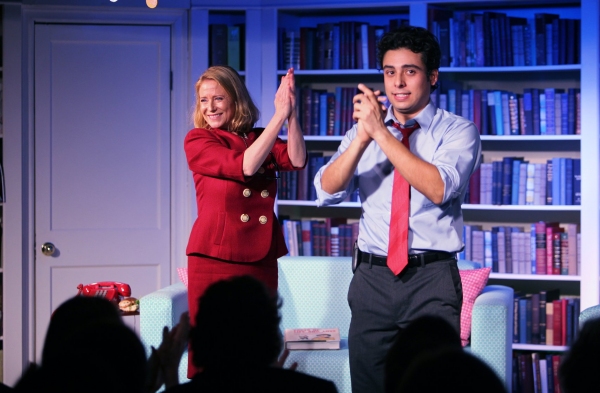 Eve "Jan Brady" Plumb & Manuel Herrera - "MISS ABIGAIL'S GUIDE TO DATING, MATING & MARRIAGE" at Sofia's Downstairs Cabaret Theatre on 10/24/2010

Eve "Jan Brady" Plumb & Manuel Herrera - "MISS ABIGAIL'S GUIDE TO DATING, MATING & MARRIAGE" at Sofia's Downstairs Cabaret Theatre on 10/24/2010

RAIN cast members: Ralph Castelli as Ringo Starr, Joe Bithorn as George Harrison and Steve Landes as John Lennon & Joey Curatolo as Paul McCartney - - "RAIN" at the Neil Simon Theatre on 10/26/2010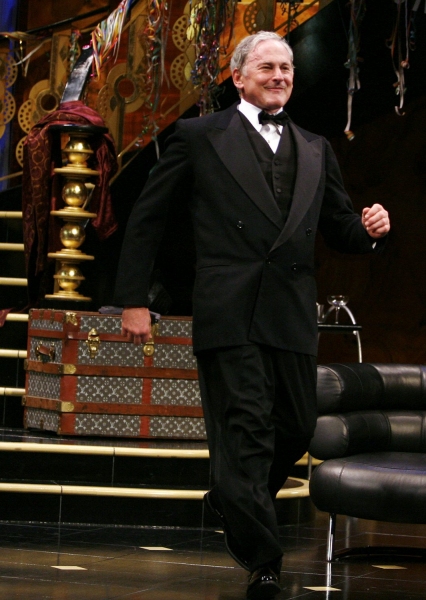 Victor Garber - "PRESENT LAUGHTER" at the Roundabout Theatre Company's American Airlines Theatre on 1/21/2010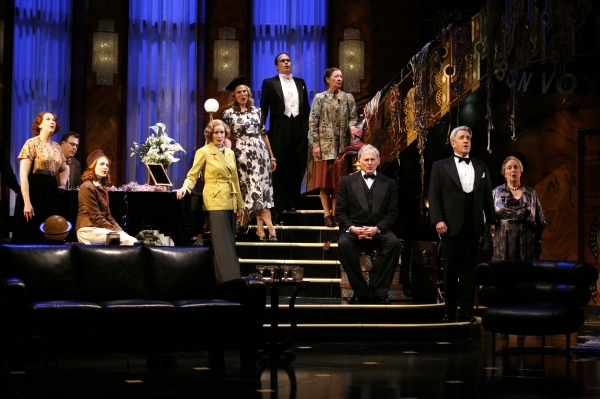 Victor Garber with ensemble cast members: Harriet Harris, Brooks Ashmanskas, Holley Fain, Lisa Banes, Pamela Jane Gray, James Joseph O'Neil, Nancy Carroll, Richard Poe & Alice Duffy - "PRESENT LAUGHTER" at the Roundabout Theatre Company's American Airlines Theatre on 1/21/2010

James Earl Jones & Vanessa Redgrave & Boyd Gaines - DRIVING MISS DAISY" at the Golden Theatre on 10/25/2010

James Earl Jones & Vanessa Redgrave - DRIVING MISS DAISY" at the Golden Theatre on 10/25/2010

Vanessa Redgrave - DRIVING MISS DAISY" at the Golden Theatre on 10/25/2010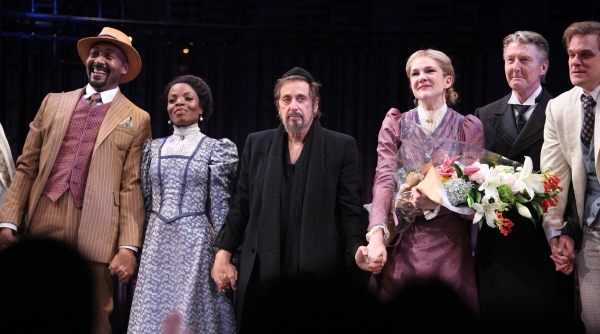 Jesse L. Martin, Marsha Stephanie Blake, Al Pacino, Lily Rabe, Byron Jennings, David Harbour - "The Merchant Of Venice" at the Broadhurst Theatre on 11/6/2010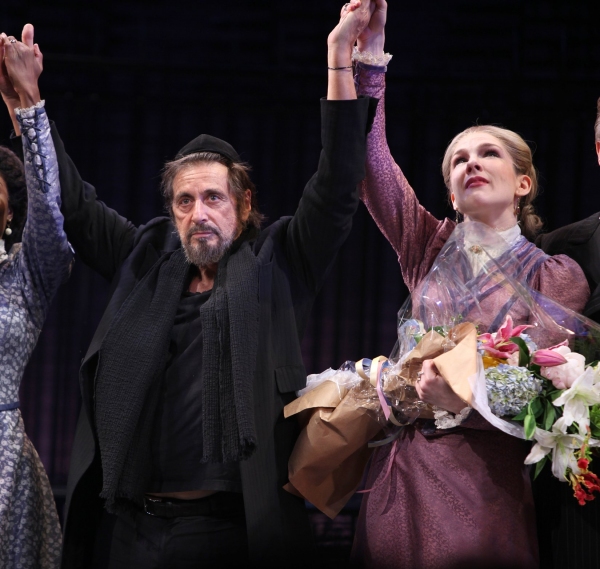 Al Pacino & Lily Rabe - "The Merchant Of Venice" at the Broadhurst Theatre on 11/6/2010

Al Pacino & Lily Rabe - "The Merchant Of Venice" at the Broadhurst Theatre on 11/6/2010

Alicia Silverstone & Eric Bogosian - " TIME STANDS STILL" at the Samuel J. Friedman Theatre on 1/28/2010

Christina Ricci - "TIME STANDS STILL" at The Cort Theatre on 10/7/2010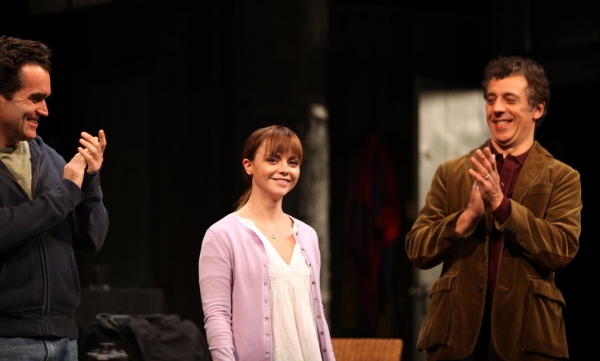 Brian D'Arcy James & Christina Ricci & Eric Bogosian - "TIME STANDS STILL" at The Cort Theatre on 10/7/2010

Patrick Stewart - 'A Life in the Theatre' at The Schoenfeld Theatre on 10/12/2010

Colin Quinn & Jerry Seinfeld - "Long Story Short" at the Helen Hayes Theatre on 11/8/2010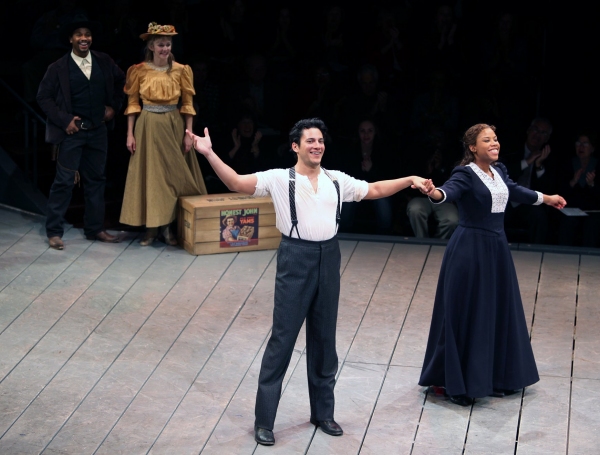 Nicholas Rodriguez & Eleasha Gamble - Arena Stage Production of "Oklamoma!" at the Fichandler Theatre on 12/3/2010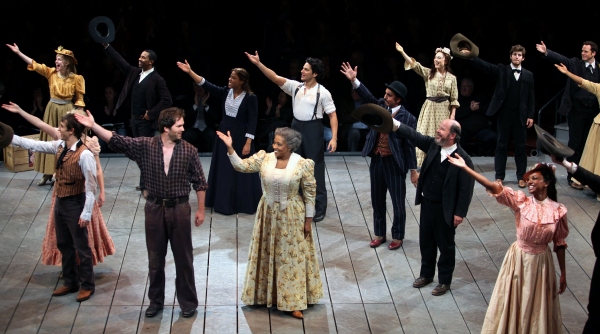 Nicholas Rodriguez with ensemble cast - Arena Stage Production of "Oklamoma!" at the Fichandler Theatre on 12/3/2010

Joanna Lumley & Mark Rylance & David Hyde Pierce - "La Bete" at The Music Box Theatre on 10/14/2010

carlett Johansson, Liev Schreiber, Jessica Hecht, Michael Cristofer, Morgan Spector & Matthew Montelongo - "A VIEW FROM THE BRIDGE" at the Cort Theatre on 1/24/2010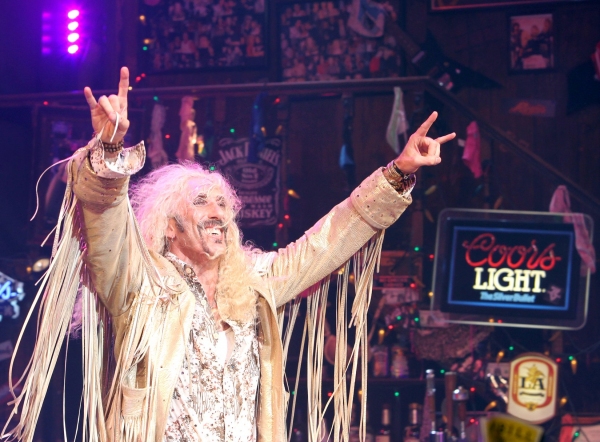 Dee Snider - "ROCK OF AGES" at the Brooks Atkinson on 10/11/2010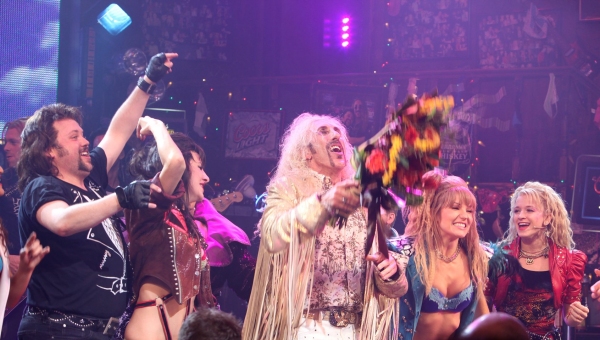 Dee Snider with Ensemble - "ROCK OF AGES" at the Brooks Atkinson on 10/11/2010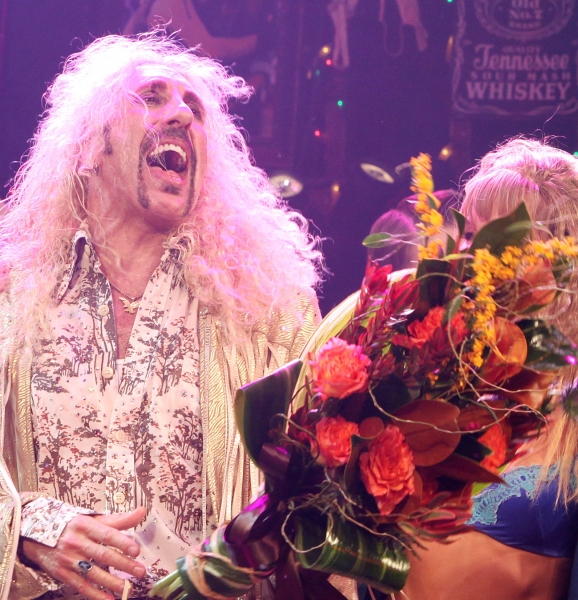 Dee Snider - "ROCK OF AGES" at the Brooks Atkinson on 10/11/2010

Jordin Sparks ("American Idol" winner) on stage after her Broadway debut - "In The Heights" at the Richard Rodgers Theatre on 8/19/2010

Jordin Sparks ("American Idol" winner) with Ensemble cast "In The Heights" at the Richard Rodgers Theatre on 8/19/2010

Hugh Dancy - "THE PRIDE" at the Lucille Lortel Theatre on 2/16/2010

Ben Whishaw - "THE PRIDE" at the Lucille Lortel Theatre on 2/16/2010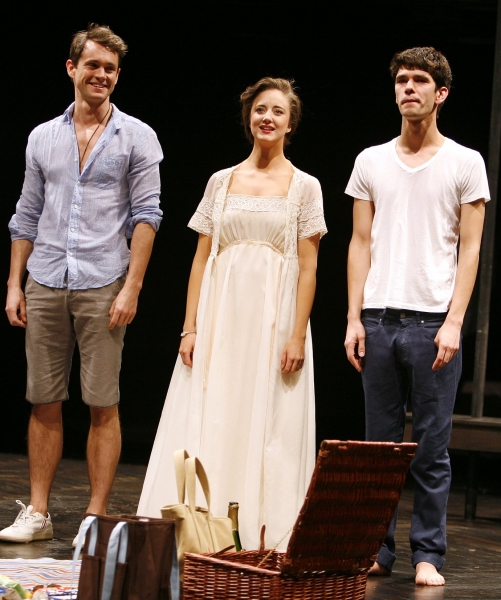 Hugh Dancy, Andrea Riseborough & Ben Whishaw - "THE PRIDE" at the Lucille Lortel Theatre on 2/16/2010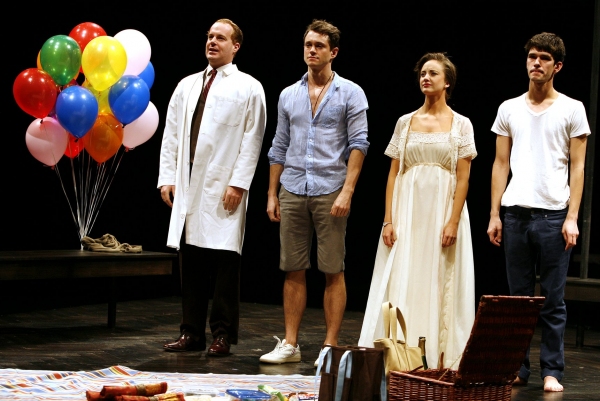 Adam James, Hugh Dancy, Andrea Riseborough & Ben Whishaw - "THE PRIDE" at the Lucille Lortel Theatre on 2/16/2010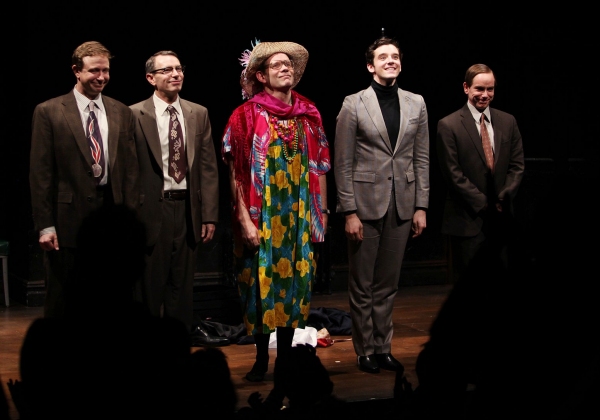 Matthew Schneck, Arnie Burton, Thomas Jay Ryan, Michael Urie & Sam Breslin Wright - "The Tempermentals" at the World Stages on 3/1/2010

Michael Urie - "The Tempermentals" at the World Stages on 3/1/2010

Des McAnuff, Jarrod Spector, Frankie Valli & Bob Gaudio with Commissioner Katherine Oliver - "JERSEY BOYS" at the August Wilson Theatre on 11/6/2010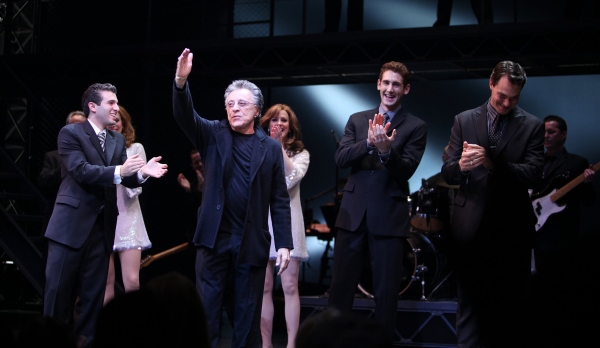 Frankie Valli with Jarrod Spector, Ryan Jesse & Matt Bogart - "JERSEY BOYS" at the August Wilson Theatre on 11/6/2010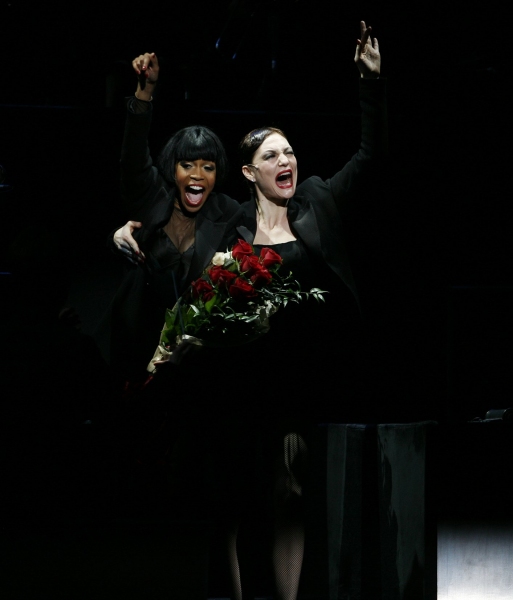 Michelle Williams & Terra C. MacLeod - "CHICAGO" at the Ambassador Theatre on 2/8/2010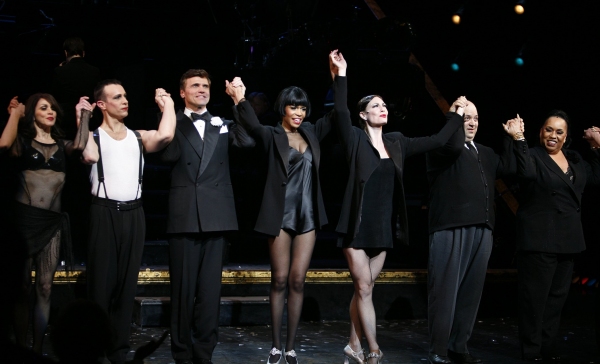 Brent Barrett, Michelle Williams & Terra C. MacLeod, Raymond Bokhou - "CHICAGO" at the Ambassador Theatre on 2/8/2010

Michelle Williams - "CHICAGO" at the Ambassador Theatre on 2/8/2010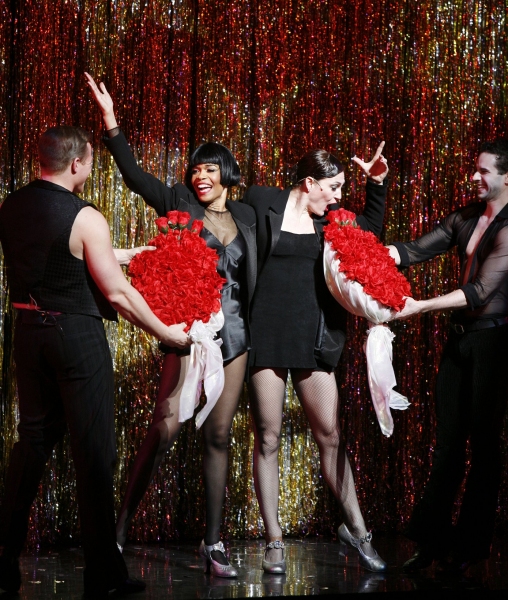 Michelle Williams & Terra C. MacLeod - "CHICAGO" at the Ambassador Theatre on 2/8/2010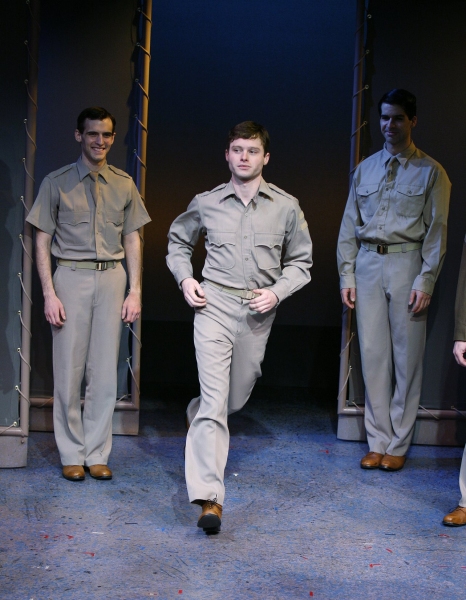 Bobby Steggert - YANK! at the Theatre at Saint Peter's Church 0n 2/24/2010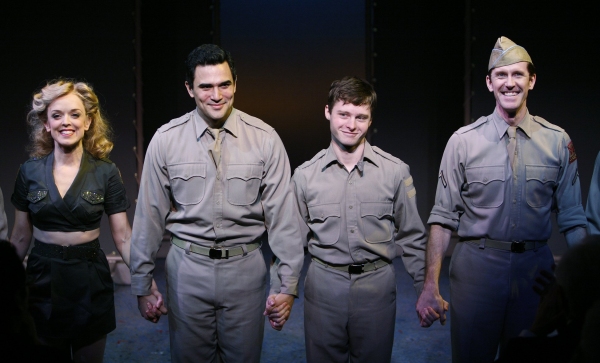 Nancy Anderson, Ivan Hernandez, Bobby Steggert, Jeffy Denman - YANK! at the Theatre at Saint Peter's Church 0n 2/24/2010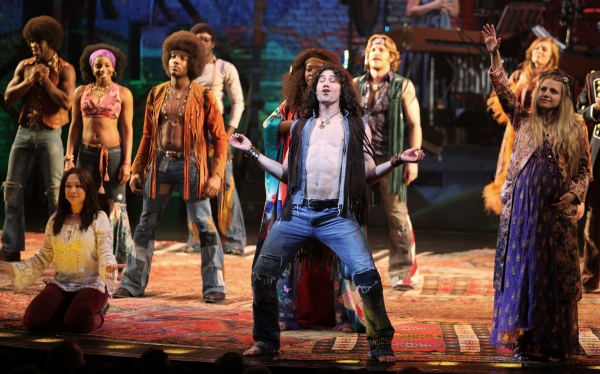 Ace Young & Diana DeGarmo - "HAIR" at the Al Hirschfeld Theatre on 3/9/2010

Kyle Riabko, Ace Young & Diana DeGarmo - "HAIR" at the Al Hirschfeld Theatre on 3/9/2010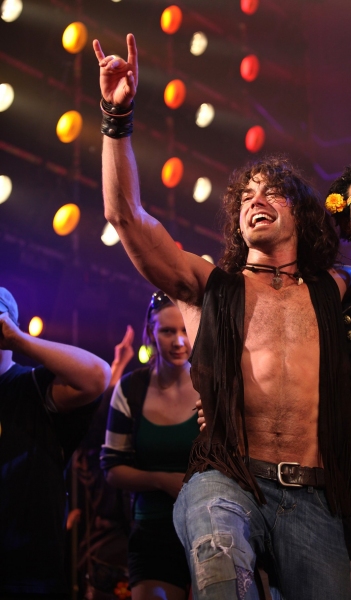 Ace Young - "HAIR" at the Al Hirschfeld Theatre on 6/27/2010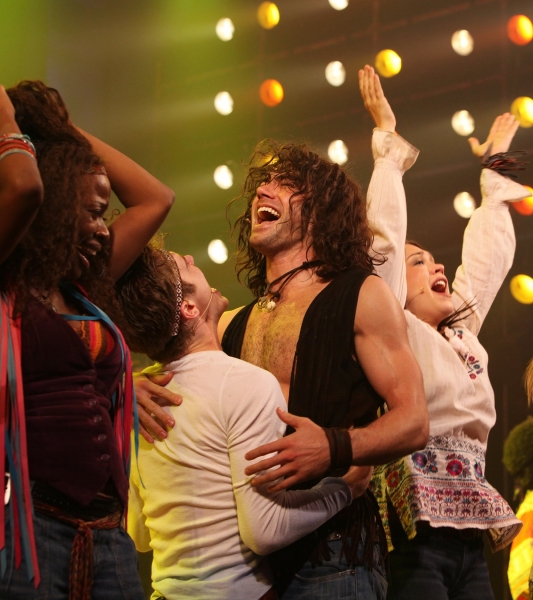 Jeannette Bayardelle, Kyle Riabko, Diana DeGarmo, Ace Young - "HAIR" at the Al Hirschfeld Theatre on 6/27/2010

Leslie Kritzer, Vanessa Williams, Norm Lewis, Barbara Cook, Matthew Scott, Erin Mackey, Euan Morton & Tom Wopat - "SONDHEIM on SONDHEIM" at Studio 54 on 4/22/2010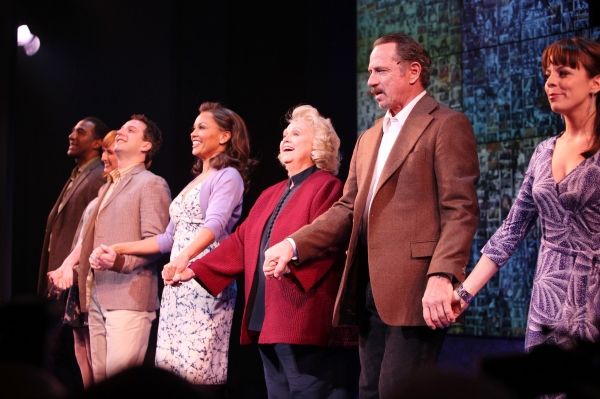 Euan Morton, Vanessa Williams, Barbara Cook, Tom Wopat & Leslie Kritzer - "SONDHEIM on SONDHEIM" at Studio 54 on 4/22/2010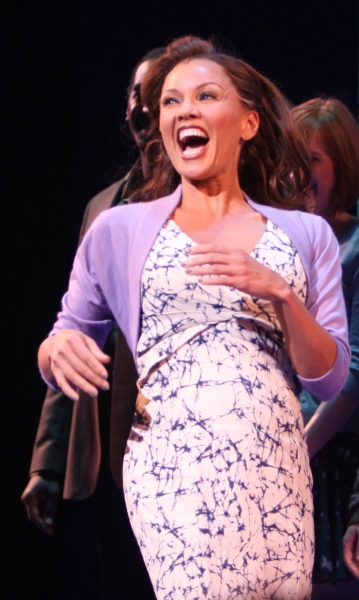 Vanessa Williams - "SONDHEIM on SONDHEIM" at Studio 54 on 4/22/2010

Benjamin Walker - "BLOODY BLOODY ANDREW JACKSON" at the Bernard B. Jacobs Theatre on 10/13/2010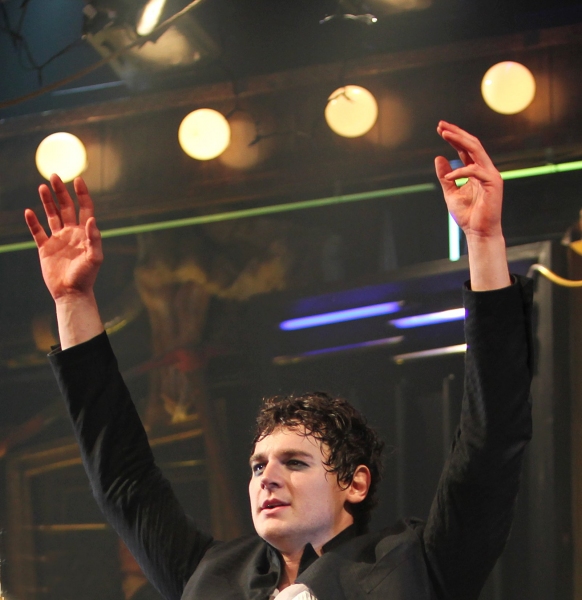 Benjamin Walker - "BLOODY BLOODY ANDREW JACKSON" at the Bernard B. Jacobs Theatre on 10/13/2010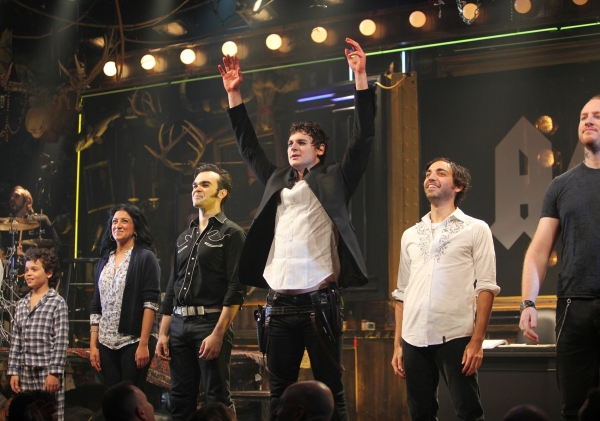 Cameron Ocasio, Maria Elena Ramirez, James Barry, Benjamin Walker, Lucas Near-Verbrugghe & Darren Goldstein - "BLOODY BLOODY ANDREW JACKSON" at the Bernard B. Jacobs Theatre on 10/13/2010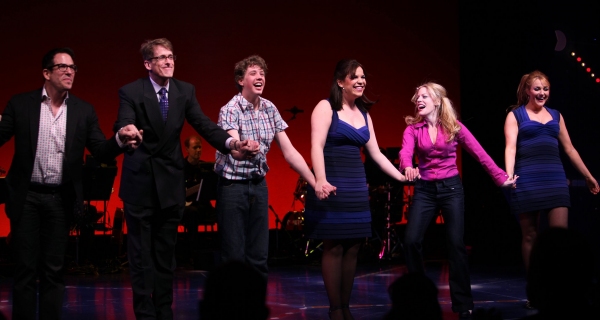 Sherie Rene Scott "EVERYDAY RAPTURE" at the American Airlines Theatre on 4/29/2010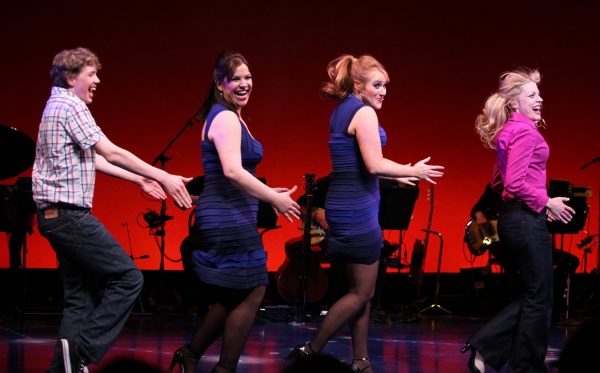 Eamon Foley, Lindsay Mendez, Betsy Wolfe, Sherie Rene Scott - "EVERYDAY RAPTURE" at the American Airlines Theatre on 4/29/2010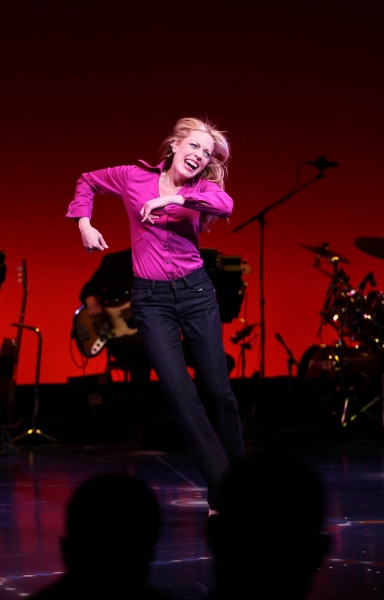 Sherie Rene Scott - "EVERYDAY RAPTURE" at the American Airlines Theatre on 4/29/2010

Sherie Rene Scott - "EVERYDAY RAPTURE" at the American Airlines Theatre on 4/29/2010