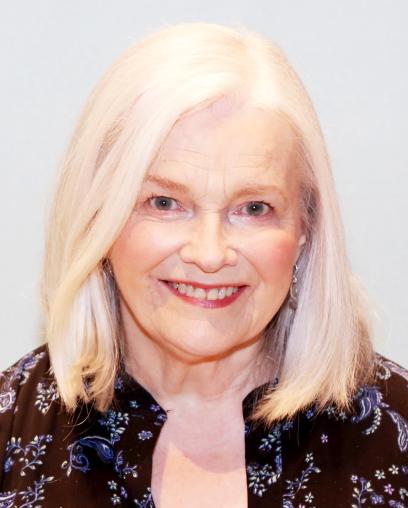 Date of Birth: April 23, 1947 (72)
Birth Place: Washington, DC.
Bio:
Favorite jobs include: Broadway: Copenhagen (Tony Award), James Joyce's The Dead, Cabaret, Arcadia, The Secret Rapture, The Threepenny Opera. Off-Broadway/regional: On the Shore of the Wide World (ATC), Mary Page Marlowe (Steppenwolf), Nikolai and the Others, The Clean House (LCT), The Tempest ...
(read more)
Stage


Performances
[Off-Broadway]
Second Stage Theater New York Premiere, 2018
Mary Page Marlowe
[Off-Broadway]
Project Shaw One Night Only Production, 2018
Mrs. Higgins
[Broadway]
Original Broadway Production, 2017
Jeanette
[Off-Broadway]
Atlantic Theater Company New York Premiere, 2017
Ellen Holmes
[New York]
Gingold Theatrical Group's Project Shaw Production, 2017
Performer
[New York]
MasterVoices One Night Production, 2017
The Narrator
[New York]
World Premiere, 2005
Mother
[Regional (US)]
Sondheim Festival Production, 2002
Desiree Armfeldt
[Regional (US)]
Regional Production, 2000
Gretta Conroy
[Broadway]
Original Broadway Production, 2000
Margrethe Bohr
[Broadway]
Broadway Transfer, 2000
Gretta Conroy
[Broadway]
Roundabout Revival, 1998
[Broadway]
Original Broadway Production, 1995
Hannah Jarvis
[Broadway]
1989
Isobel Glass
[Broadway]
Lincoln Center Revival, 1976
Lucy Brown