The Minutes - Broadway Tickets, News, Info & More
In this brand new comedy from Pulitzer Prize winner Tracy Letts, nothing is safe at during the town council meeting, not the town's history, the legend of a local hero, and not even the coveted privilege of reserved parking.
This razor-sharp story turns from hilarious to chilling as petty policy gives way to the truth bubbling just beneath the surface of the town's historical mythology.
Video preview
Photo preview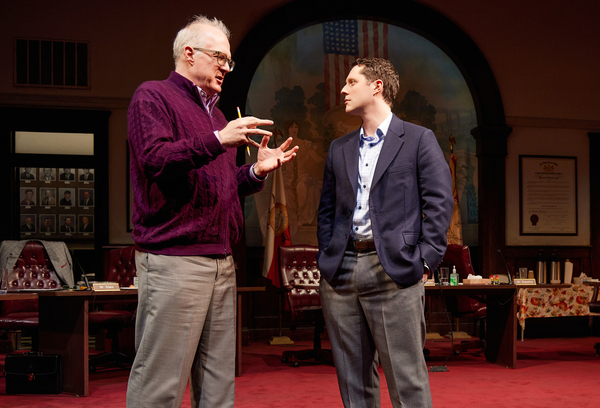 Schedule
Running Time:
90 minutes with no intermission
Tuesdays at 8:00pm
Wednesdays at 2:00pm & 8:00pm
Thursdays at 8:00pm
Fridays at 8:00pm
Saturdays at 2:00pm & 8:00pm
Sundays at 3:00pm
About the Theatre
(New York, NY)
254 West 54th St.
Seating Chart
Featured Reviews For The Minutes
The Minutes Review. Tracy Letts' political satire and haunted history lesson - New York Theater
What is happening in local city councils, school boards, libraries, and state legislatures - the book banning, curriculum censorship, voter suppression, the passage of blatantly unconstitutional culture war laws - has made Letts' play feel less like allegory and more like a prescient dramatization, if one filtered through the playwright's imagination, sense of humor and sense of outrage.
THE MINUTES: DARING IN BOTH STYLE AND SUBSTANCE - New York Stage Review
Audience mileage will vary on the play which transforms itself from a satirical comedy about small-town bureaucracy to a dark vision of historical revisionism and collective guilt. Lett's audacious conceit doesn't fully work in its lengthy build-up and abrupt transition to surrealism. But it's nonetheless a bracing and fascinating attempt to wrestle with deep moral themes.
The Minutes Broadway Cast