The Parisian Woman - 2017 - Broadway
Academy Award nominee UMA THURMAN stars in THE PARISIAN WOMAN, a new play written by Academy Award and Emmy Award nominee BEAU WILLIMON ("House of Cards") and directed by Tony Award winner PAM MacKINNON (Who's Afraid of Virginia Woolf?).
Set in Washington, D.C., where powerful friends are the only kind worth having, the story follows Chloe (UMA THURMAN), a socialite armed with charm and wit, coming to terms with politics, her past, her marriage and an uncertain future. Dark humor and drama collide at this pivotal moment in Chloe's life, and in our nation's, when the truth isn't obvious and the stakes couldn't be higher.
THE PARISIAN WOMAN begins performances November 9 at Hudson Theatre, and also stars JOSH LUCAS (Sweet Home Alabama), MARTON CSOKAS (The Lord of the Rings), Tony Award nominee PHILLIPA SOO (Hamilton) and Tony Award winner BLAIR BROWN.
Video preview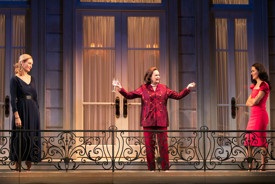 Photo preview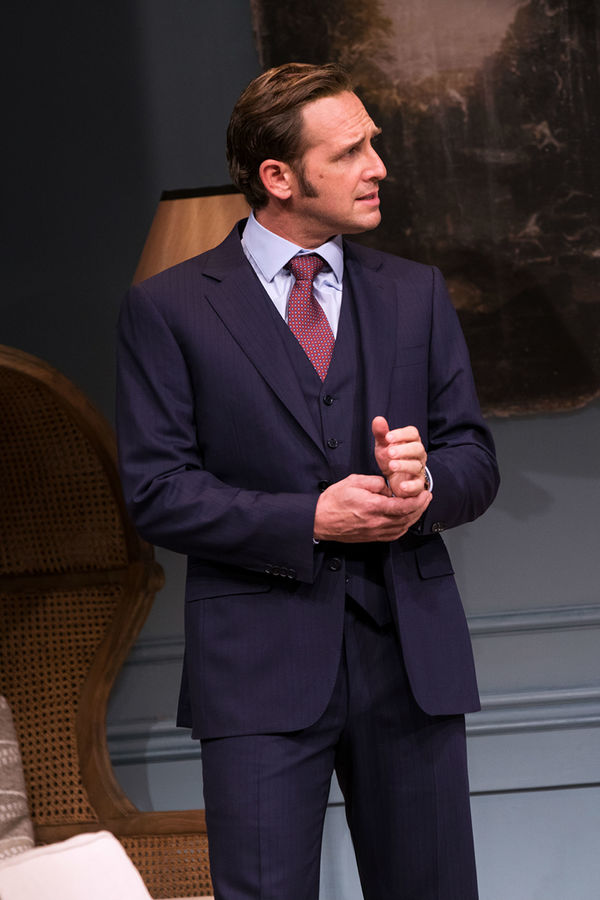 Featured Reviews For The Parisian Woman
Is the real Washington this much of a snooze? - Washington Post
Thurman makes her Broadway debut at the Hudson Theatre, and so does Willimon, the playwright who hit it big with "House of Cards," his juicy and now - thanks to the allegations against Kevin Spacey - canceled Netflix remake of the diabolical British series of the same title. Neither "Parisian's" star nor writer experience their finest hour with "The Parisian Woman," which had its official opening Thursday night and which, despite its plot of multiple infidelities and embittering betrayals, feels as if it has had the life sucked out of it. Not only is the Washington of Willimon's imagination here a place of tawdry political prostitution, but it's also a pretty dull den of iniquity to boot
'The Parisian Woman': Theater Review - Hollywood Reporter
But this is a play with an identity crisis, exacerbated by MacKinnon's incongruously stylized scene changes - architectural blueprints of halls of power laced with ribbons of news ticker. Visually, these fussy interludes make no sense, beyond echoing the confusion of a work that can't decide if it's a sly political thriller about our alarming reality or a conventional drawing-room comedy about no credible reality at all.