NNPN Welcomes Silk Road Rising, Company One, And City Theatre Company To The Core Membership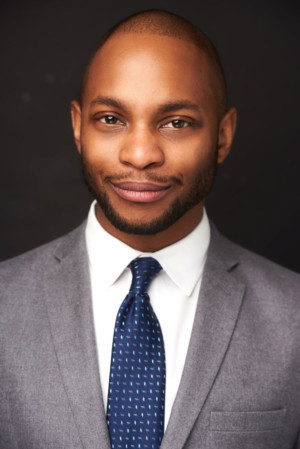 National New Play Network (NNPN), the country's alliance of professional theaters that collaborate in innovative ways to develop, produce, and extend the life of new plays, has added three new Core Members: Silk Road Rising (Chicago), Company One (Boston), and City Theatre Company (Pittsburgh). As of the date of this release, NNPN has 114 Members Theaters, comprised of 32 Cores and 82 Associates.

Each Core Member appoints a representative to serve on the NNPN Board of Directors. The board is delighted to welcome in this capacity Corey Pond, Associate Producer at Silk Road Rising; Shawn LaCount, Artistic Director at Company One; and Reginald L. Douglas, Artistic Producer at City Theatre Company.

Additionally, the Associate Membership elected Jenni Werner, Literary Director and Resident Dramaturg at Geva Theatre Center, as its board representative for the next two fiscal years. Jenni's board service follows that of Michael Dove, former Artistic Director of Forum Theatre, who inaugurated the position in 2015.
Silk Road Rising creates live theater in Chicago and online videos that tell stories through primarily Asian American and Middle Eastern American lenses. In representing communities that intersect and overlap, we advance a polycultural worldview.

Founded in 2002 by life partners Malik Gillani (a Pakistani Muslim) and Jamil Khoury (a Syrian Orthodox Christian), Silk Road Rising is an award-winning, professional, Equity theatre company, centrally located in the Loop in the Historic Chicago Temple Building at 77 W Washington St. It is the only facility in the country solely dedicated to presenting Asian American and Middle Eastern American stories. The theatre has played an instrumental role for a number of Silk Road playwrights and artists first breaking out onto the Chicago theatre scene. As Newcity Magazine notes, "Silk Road Rising's ongoing mission is to counter Islamophobia, xenophobia and racism by addressing the dearth of representation of Silk Road peoples on Chicago stages... their very existence is as imperative as their mission."

Silk Road Rising understands that cultures are inherently linked. We seek the intersections of cultures without denying the specificities of cultures. And we strive to create a world that values art over ideology and inquiry over dogma.

From Mr. Khoury, who serves as the company's Founding Artistic Director: "The entire Silk Road Rising community is honored to be joining the National New Play Network as a Core Member. NNPN plays a vital role in the development of global stories that enrich the American theatre and deepen our understanding of the world in which we live. As an organization, NNPN has championed plays that spur national conversations and effect change. That is why becoming a core member of NNPN aligns so well with our mission. Silk Road Rising is in our 16th year of producing playwrights of East Asian, South Asian, and Middle Eastern backgrounds who create protagonists of said backgrounds. Our work is explicitly anti-racist, anti-colonial, feminist, and queer-affirming. Among our goals within NNPN are strengthening the bonds between art making and activism and advocating for playwrights from historically underrepresented communities. Not art for art's sake, but art for humanity's sake."
silkroadrising.org

ABOUT COREY POND
Corey Pond is a director and dramaturg and the Associate Producer for Silk Road Rising. He holds a B.A. in theatre from Illinois State University where his studies concentrated on directing but also explored theater management and dramaturgy. Previous work at SRR includes director for staged readings of Yasmina's Necklace by Rohina Malik and Night Over Erzinga by Adriana Sevahn Nichols, assistant director for Re-Spiced, curated by Jamil Khoury, and The Lake Effect by Rajiv Joseph, and script dramaturg for Obstacle Course by Jamil Khoury. Other credits include director and producer of Lady Lazarus by Katie Green (Gorilla Tango), dramaturg for Savage Land by Josh Nordmark (Nothing Special Productions), and director Going Nowhere by R.D. Wakeman and Double Feature by Chuck Rose (Heartland Theater, 10-Minute Play Festivals).
For just under two decades, Company One Theatre has situated itself as a home for social and artistic liberation by working to unite the Boston's diverse communities through socially provocative performance and by facilitating the emergence of civically engaged artists. By establishing a dedicated space for marginalized and alternative narratives to thrive, Company One has become a leader in the ongoing conversations that continue to define the era of social change in contemporary America. Consistently recognized for groundbreaking artistic excellence and for championing >>What's Next in American theatre, Company One has been instrumental in attracting audiences that reflect the ever-evolving face and rich diversity of our society.

Company One's Artistic Director, Shawn LaCount describes their reason for joining the Network: "NNPN is at the forefront of supporting, developing and birthing new American plays. As Boston's theatre dedicated to developing and supporting playwrights, new plays and alternate narratives seeking to change the field, we are honored to join our colleagues across the country as a Core Member theatre of NNPN."
companyone.org

Shawn (he/him/his) is a proud co-founder of Company One Theatre. Recent directorial credits include the world premiere of Hype Man by Idris Goodwin (Elliot Norton Award, Outstanding Production); regional premieres of Jackie Sibblies Drury's Really; Young Jean Lee's We're Gonna Die (American Repertory Theater /Company One Theatre); A. Rey Pamatmat's Edith Can Shoot Things and Hit Them (Elliot Norton Award Nominee for Outstanding Director and Outstanding Production); Annie Baker's The Flick (Elliot Norton Award, Outstanding Production); the world premiere of Kirsten Greenidge's Splendor (IRNE Award nominee, Best New Play); the Boston premieres of Bengal Tiger at the Baghdad Zoo by Rajiv Joseph; The Elaborate Entrance of Chat Diety by Kristoffer Diaz (Elliot Norton Award for Outstanding Director and Outstanding Production); Annie Baker's The Aliens (Elliot Norton Award for Outstanding Director and Outstanding Production); the world premiere of Grimm (IRNE Award nominee for Best New Play); the Boston premiere of The Overwhelming by JT Rogers (Elliot Norton Award Nominee, Outstanding Production); the Boston premiere of Haruki Murakami's After the Quake (Elliot Norton Award Nominee, Outstanding Production); Stephen Sondheim's Assassins (IRNE nomination for Best Director and Best Musical); and the Boston premiere of Noah Haidle's Mr. Marmalade (Elliot Norton Award Nominee, Outstanding Director/Outstanding Drama). Shawn holds an MA Ed. in theatre Education from Clark University and an MFA in Directing from The University of Massachusetts, Amherst. He has taught at Emerson College, Boston Arts Academy, Huntington Theatre Company, Tufts University, Stage One and the University of Massachusetts, Amherst. City Theatre Company began in 1974 as a small touring troupe that performed in schools, parks, and housing projects. It has since emerged as a cultural anchor of Pittsburgh's bustling South Side neighborhood and one of the leading new play theaters in the country. Each year, City produces a six-play subscription season, featuring works always new to Pittsburgh with a focus on early productions and world premieres. In addition, it presents a series of special events, festivals, an expansive in-school education program known as "Young Playwrights," and a reading series of works in progress. Heralded as Pittsburgh's "most innovative theater" by The New York Times, and routinely chosen as "best local theater" by the Pittsburgh City Paper, City Theatre is the largest performing arts organization not located in the downtown Cultural District. Recent world premieres have included Nomad Motel by Carla Ching, Citizens Market by Cori Thomas, Some Brighter Distance by Keith Reddin, Feeding the Dragon by Sharon Washington, and Mr. Joy by Daniel Beaty. The upcoming season will feature two world premieres, The Burdens by Matt Schatz and We Are Among Us by Stephen Belber, along with plays by Jen Silverman, Brian Quijada, Dominique Morriseau, and Lauren Gunderson. Under the leadership of Artistic Director Marc Masterson, who recently returned to the organization after leading it through the 1980s and 1990s, and Managing Director James McNeel, City Theatre is a member of the League of Resident Theatres (LORT), operates with a $2.8 million annual budget, and serves over 30,000 individuals each year with its programming which is, in addition to Mr. Masterson, curated by Artistic Producer Reginald L. Douglas and Director of New Play Development Clare Drobot.

In the words of Clare Drobot, Director of New Play Development, "City Theatre is thrilled to become a core member of NNPN. New plays are at the heart of our work in Pittsburgh and we are excited to forge collaborations with theaters across the country and lead the charge in finding innovative ways to support new work. NNPN's dedication to diverse stories, artists and voices that challenge and investigate our world is vital and we are proud to join in implementing that imperative mission."
citytheatrecompany.org

ABOUT REGINALD DOUGLAS
Reginald L. Douglas is the Artistic Producer of City Theatre in Pittsburgh, where will next direct Dominique Morisseau's Pipeline and Jen Silverman's The Roommate. Previous City credits include the world premiere of Cori Thomas' Citizens Market, Colman Domingo's Wild with Happy; and the annual Young Playwrights Festival of One-Act Plays. At City, Reginald curates, line-produces, and directs in the theater's six-show season and new play development activities; oversees casting operations; and builds community and artistic partnerships. Reginald has directed extensively throughout the country, including work at Eugene O'Neill Center, TheaterWorks Hartford, CATF, Weston Playhouse, Theatre Squared, Playwrights Center, Kennedy Center, Pittsburgh CLO, McCarter, Florida Rep, Luna Stage, Harlem Stage, Wild Project, Signature Center, Drama League, The Lark, and many others. He has developed and directed new work by many acclaimed writers including Cori Thomas, Angelica Chéri, Nikkole Salter, Amy Evans, Zakiyyah Alexander & Imani Uzuri, Matt Schatz, Chisa Hutchinson, Tearrance Arvelle Chisholm, Josh Wilder, Harrison David Rivers, Korde Arrington Tuttle, Craig "muMs" Grant, Jessica Dickey, Laura Brienza, Kevin R. Free, and several others. Reginald has received fellowships from New York Theatre Workshop and the Lark; was a member of The Actors Studio's Playwrights and Directors Unit; and has assistant directed on Broadway, Off-Broadway, and regionally. Reginald regularly serves on the selection committees for local and national fellowships and grants; has spoken at several national conferences and festivals; and is a guest lecturer at the O'Neill's National Theatre Institute. He is a proud graduate of Georgetown University and member of SDC. reginalddouglas.com
4ABOUT JENNI WERNER
Jenni Werner is in her eighth season as Literary Director and Resident Dramaturg at Geva Theatre Center. In that role, she has served as dramaturg on 24 productions at Geva, including classics and world premieres by Wendy MacLeod, Deborah Zoe Laufer, Cass Morgan, Nora Cole, Jamie Pachino, Mat Smart and Gabriel Jason Dean, and this season she will serve as dramaturg on premieres by Keith Glover, Lila Rose Kaplan and Brent Askari. In 2015, Jenni co-produced Geva's blues festival celebrating the life and legacy of musician Son House, Journey to the Son. Jenni also produces Geva's new play programming, and has led the development of over 40 new plays during her tenure at Geva. Additionally, she directs Geva's commissioning of new plays through the Rochester Stories program. Previously, Jenni served as the Director of Programming at Theatre Communications Group (TCG), the national organization for the non-profit theatre field. From 2005-2011, she produced TCG's annual National Conference, curating the content and organizing the logistics for the largest national gathering of professionals in the non-profit theatre field. For six years, she was an adjunct instructor at New York University, and is now an adjunct instructor at the Rochester Institute of Technology. Jenni has an M.F.A. in dramaturgy from the University of Massachusetts at Amherst and a B.A. in theatre and history from Knox College in Galesburg, Illinois. She serves on the board of ImageOut, Rochester's LGBT film festival.
NNPN CORE MEMBER THEATERS
16th Street Theater (Berwyn, IL), Actor's Express (Atlanta), Actor's Theatre of Charlotte (NC), B Street Theatre (Sacramento), City Theatre Company (Pittsburgh), Cleveland Public Theatre, Company One (Boston), Contemporary American Theater Festival (Shepherdstown, WV), Curious Theatre Company (Denver), Florida Studio Theatre (Sarasota), Fountain Theatre (Los Angeles), Horizon Theatre Company (Atlanta), InterAct Theatre Company (Philadelphia), Kitchen Dog Theater (Dallas), Magic Theatre (San Francisco), Marin Theatre Company (Mill Valley, CA), Milagro (Portland, OR), Mixed Blood Theatre (Minneapolis), New Jersey Repertory Company (Long Branch), New Repertory Theatre (Watertown, MA), Orlando Shakespeare Theater, Perseverance Theatre (Anchorage/Juneau), Phoenix Theatre (Indianapolis), Prop Thtr (Chicago), Salt Lake Acting Company, San Diego REPertory Company, Silk Road Rising (Chicago), Southern Rep Theatre (New Orleans), Unicorn Theatre (Kansas City, MO), Woolly Mammoth Theatre Company (Washington, DC), Writers Theatre of New Jersey (Madison)

ABOUT NATIONAL NEW PLAY NETWORK
National New Play Network is an alliance of professional theaters that collaborate in innovative ways to develop, produce, and extend the life of new plays. Since its founding in 1998, NNPN has supported more than 250 productions nationwide through its innovative National New Play Network Rolling World Premiere program, which provides playwright and production support for new works at its Member theaters. Additional programs - its annual National Conference, National Showcase of New Plays, and MFA Playwrights Workshop; the NNPN Annual and Smith Prize commissions; its residencies for playwrights, producers and directors; and the organization's member accessed Collaboration, Festival, and Travel banks and online information sessions - have helped cement the Network's position as a vital force in the new play landscape. NNPN also strives to pioneer, implement, and disseminate ideas and programs that revolutionize the way theaters collaborate to support new plays and playwrights. Its most recent project, the New Play Exchange, is changing the way playwrights share their work and others discover it by providing immediate access to information on more than 20,000 new plays by living writers. NNPN's 30 Core and 80 Associate Members - along with the more than 250 affiliated artists who are its alumni, the thousands of artists and artisans employed annually by its member theaters, and the hundreds of thousands of audience members who see its supported works each year - are creating the new American theater. nnpn.org | newplayexchange.org

END ### Copyright © 2018 National New Play Network, All rights reserved.
You are receiving this email because we thought you'd want to know!

Our mailing address is:
National New Play Network641 D Street, NWWashington, DC 20004
Add us to your address book

Want to change how you receive these emails?
You can update your preferences or unsubscribe from this list