SHOW
DATES
THEATRE

Disney's Aladdin Jr.


Greasepaint Theatre for Youth presents Disney's Aladdin Jr. For tickets and information, visit the website.
5/24 - 5/25/2022

Spectrum 360
Morristown

Disney's The Jungle Book Kids


The jungle is jumpin? with jazz is this exciting Disney classic! Join Mowgli, Baloo, King Louie and the gang as they swing their way through
5/24 - 5/26/2022

Ctc Academy
Oakland

"We Remember"


In the spirit of the Memorial Day holiday, the Ocean Grove Camp Meeting Association (OGCMA) will kick off its 153rdh summer season with a FREE
5/28

Great Auditorium
54 Pitman Avenue
Ocean Grove

Disney's Beauty And The Beast Jr


The Brainy and Beautiful Belle yearns to escape her provincial life...and her brute of a suitor, Gaston. However, Belle gets more adventurous than she wanted
5/28

The Landis Theater
Vineland

Exposed by Beth Henley


A fast-moving, poignant comedy following five interconnected individuals on the Winter Solstice as they try to escape the pervasive loneliness of late 1990's Los Angeles.
5/7 - 5/28/2022

Black Box PAC
49 E Palisade Ave
Englewood

Circle Mirror Transformation


Visual content only
5/12 - 5/29/2022

Eagle Theatre
Hammonton

Pageant


Visual content only
5/13 - 5/29/2022

The Ritz Theatre Company
Haddon Township

Pageant


Six contestants emerge from behind a shimmer curtain to take part in an epic battle of hairspray and cheesy quatrain. Ushered on by a crooning
5/13 - 5/29/2022



CAST

The Ritz Theatre Company
915 White Horse Pike, Haddon Township, NJ 08107
Haddon Township

Ride the Cyclone by


Visual content only
4/30 - 5/29/2022

McCarter Theatre Center
Princeton

The Rhythm Method: On Time


Brooklyn based string quartet The Rhythm Method returns to the Morris Museum after their debut during the 2021 season of Lot of Strings with a
5/29

Bickford Theatre at the Morris Museum
6 Normandy Heights Road
Morristown

Disney's Frozen Kids


Available September 2019
6/2 - 6/2/2022

Torey J Sabatini Elementary
Madison

Game of Tiaras (one-act) by Don Zolidis


Visual content only
6/2

Gas Lamp Players
Glen Ridge

Annie Jr


It's upbeat plot and flamboyant characters have made Annie one of the most beloved musicals in history--what girl hasn't dreamed of performing the title role
6/3

Hillside Elementary
Livingston

Mary Poppins Jr


One of the most popular Disney movies of all time is capturing hearts in a whole new way: as a practically perfect musical! Mary Poppins
6/3

Kick Dance Studios
Middletown

Urinetown

6/3

Northern Valley Regional - Recital
Old Tappan

Between Riverside and Crazy


Stephen Adly Guirgis; dir: Brian MacDevitt.
5/12 - 6/4/2022

4th Wall Theatre Company
Houston

Disney's Frozen Kids


Available September 2019
6/4

Wharton Institute
Summit

Disney's High School Musical Jr.


Learning Stage: book: David Simpatico; lyrics: Greg Cham, Ray Cham, Andy Dodd, Matthew Gerrard, Faye Greenberg, Jamie Houston, David N. Lawrence, Bryan Louiselle, Robbie Nevil,
6/3 - 6/4/2022

Acacnj
Boonton

Into The Woods Jr


The Brothers Grimm "go Broadway" as Sondheim and Lapine offer up a cockeyed fairy tale where all of your favorite characters-Cinderella, Little Red Riding Hood,
6/3 - 6/4/2022

The Performing Arts Project Nj, Llc
North Caldwell

James And The Giant Peach Jr.


Celebrate the 100th birthday of one of the world's most beloved children's authors - Roald Dahl - with a fantastical tale of a boy, his
6/4

Highlands Regional Playhouse
Allendale

Seussical Jr.


Horton the Elephant, the Cat in the Hat, and all of your favourite Dr. Seuss characters spring to life onstage in Seussical jr, a fantastical
6/4

Huguettes Broadway Dance & Theatrical Studios
Bayonne

Vince Valentine's Comedy Collective


Vince Valentine has been touring nationally with Broadways longest one person show Defending The Caveman since 2003. A member of NYDT since 2001 and has
6/4

Avenel Performing Arts Center
150 Avenel Street
Avenel

Big Fish


Based on the celebrated novel by Daniel Wallace and the acclaimed film directed by Tim Burton, BIG FISH centers on Edward Bloom, a traveling salesman
6/3 - 6/5/2022

Porch Light Productions
Glen Rock

Carrie: The Musical


Visual content only
6/4 - 6/5/2022

From Stage to Screen
Poughkeepsie

Carrie: The Musical


The University of New Hampshire's student-run theatre organization, Mask and Dagger, presents CARRIE: THE MUSICAL Thurs Feb 18 @ 7PM Fri Feb 19 @ 7PM
6/4 - 6/5/2022

From Stage to Screen
Poughkeepsie



Back to the Main Page | Browse Local Theatres
---
Latest New Jersey Reviews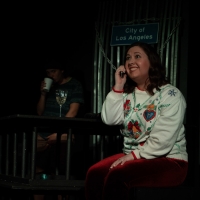 BWW Review: 'EXPOSED' BY BETH HENLEY at Black Box Performing Arts Center
by Lianna Albrizio - May 16, 2022
In late 1990s Los Angeles at Christmastime, a married man is cheating on his wife while a teen boy who went through foster care is jailed after assaulting a police officer....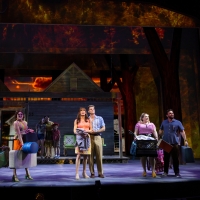 BWW Review: A WALK ON THE MOON at George Street Playhouse-A New Musical to Embrace
by Marina Kennedy - May 10, 2022
Musical theatre lovers and many more should head over to George Street Playhouse (GSP) to see the new musical, A Walk on the Moon, now being performed through May 21....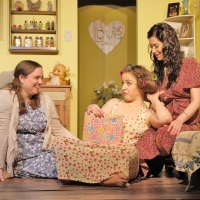 BWW Review: CRIMES OF THE HEART at Center Playhouse Shows How Sisters Bond Over Love and Heartbreak
by Erica Handel - May 09, 2022
Center Playhouse in Freehold presents their newest production of Beth Henley's classic play, Crimes of the Heart. The tragicomedy is produced by Roberta Fallon and directed by Anthony Marinelli....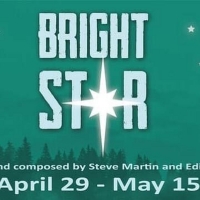 BWW Review: BRIGHT STAR at The Summit Playhouse Captivates
by Gina Sarno - May 01, 2022
The Summit Playhouse presents A BRIGHT STAR Written and composed by Steve Martin and Edie Brickell, Directed by Lynn Polan with Musical Direction by Joe DeVico and Choreographed by Megan Ferentinos....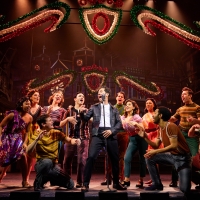 BWW Review: THE WANDERER at Paper Mill Playhouse-Musical Theatre to Treasure
by Marina Kennedy - April 05, 2022
Paper Mill Playhouse is now presenting the vibrant world premiere of The Wanderer. Based on the life and music of Rock & Roll Hall of Famer, Dion DiMucci, it features a stellar cast that performs an array of memorable and legendary songs....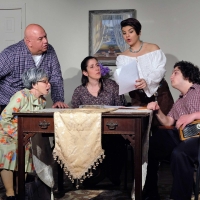 BWW Review: A TOMATO CAN'T GROW IN THE BRONX at Center Playhouse Is A Timeless Story About Changing Family Dynamics
by Erica Handel - April 04, 2022
Gary Morgenstein's original play A Tomato Can't Grow In The Bronx makes its world premiere this month at Center Playhouse in Freehold. The play is produced by Bob Szita and directed by Bernice Garfield-Szita, who serves as the theatre's Artistic Director....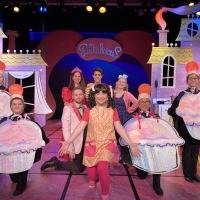 BWW Review: PINKALICIOUS at The Growing Stage is Delightful
by Jaclyn Layman - March 30, 2022
My family and I had the absolute pleasure to experience live theater again at The Growing Stage in Netcong NJ. This charming theater is such a special place for kids to engage in live performances....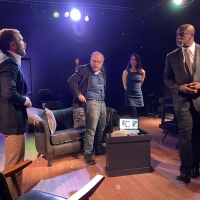 BWW Review: THE CLEOPATRA CLUB at Black Box PAC
by Lianna Albrizio - March 27, 2022
Mike Gardiner, Luke Shibbo and Mike Marcou star in Black Box PAC's riveting performance of the mystery drama with flair and gusto....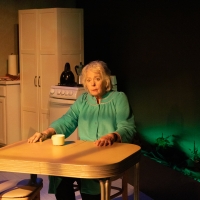 BWW Review: THE FOREST at NJ Rep Brilliantly Portrays the Complex Subject of Dementia
by Marina Kennedy - March 23, 2022
The spring entertainment season is in full swing and New Jersey Repertory Company (NJ Rep) in Long Branch is giving you a great reason to visit their theatre.  The Forest, a world premiere by Lia Romero, is being presented through April 10. ...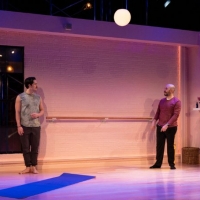 BWW Review: THE HOMBRES at Two River Theater Brings Dynamic Male Relationships to the Stage
by Marina Kennedy - March 22, 2022
A new play, The Hombres by Tony Meneses is now on stage at Two River Theater in Red Bank.  This view of emerging male friendships will be performed through April 10 in the Marion Huber Theater. ...