Photo Flash: Hollywood Museum Rings in the Holidays with Celebrity Christmas Ornaments For Charity
On Friday, Nov 25th, President and Founder of The Hollywood Museum, Donelle Dadigan, hosted an eclectic and elite list of Hollywood entertainers who gathered to decorate Christmas trees at The Hollywood Museum, on the second floor surrounded by the current "Child Stars: Then and Now Exhibit. Over 20 ornaments were signed and decorated by personalities, and in some cases entire casts, to be auctioned on ebay at http://m.ebay.com/sch/aminorconsideration0/m.html?isRefine=true&_nkw=&_armrs=1&_ipg=&_from=&_mwBanner=1 to raise funds for A Minor Consideration (AMC).
Five themed trees based on classic TV shows were decorated, under the direction of Dr. Christmas (aka Bob Pranga), by actors from each series. Cast members from "My Three Sons," Bewitched," "The Waltons," "
Happy Days
," and "Little House on the Prairie" participated in their own Hollywood style. In addition to those helping decorate the trees, including
Alison Arngrim
,
Je
Anne Russell
, Radames Pera,
Rachel Greenbush
,
Barry Livingston
,
Scott Schwartz
,
Erin Murphy
,
Katy Kurtzman
, Moosie Drier, Casey Burke, Kacey Fifield, Mason Reese, and more, were personalities participating with ornaments such as
Tippi Hedren
,
Julie Newmar
,
Rip Taylor
,
Dawn Wells
,
Melissa Archer
, Melissa Reeves, Patrick Muldoon,
Joey Fatone
, Charlie Schlatter,
Gabrielle Carteris
,
Dee Wallace
,
Kate Linder
, as well as cast ornaments singed by casts of Lost In Space (
June Lockhart
,
Angela Cartwright
, Bill Mumy and
Marta Kristen
),
Happy Days
(signed by
Don Most
,
Marion Ross
, Anson William and Erin Moran), Knots Landing cast members
Donna Mills
,
Joan van Ark
and
Michele Lee
, The Waltons (signed by
Mary McDonough
,
Michael Learned
,
Kami Cotler
,
Eric Scott
and
Judy Norton
), and a My Three Sons ornament signed by Stan &
Barry Livingston
, to name a few Both The Hollywood Museum and A Minor Consideration expressed their gratitude to artist Cyndie Wade (
http://cyndiewade.com/
), who created the TV Show Themed ornaments to be signed. CHARITY: A Minor Consideration (
http://aminorconsideration.org/fundraising/august-2016-fundraiser/
) is a non-profit, tax-deductible foundation formed to give guidance and support to young performers, Past, Present and Future. Our purpose is to promote the mental and physical health, education, welfare and rehabilitation of present and former child actors, actresses, athletes and others whose participation in the entertainment industry as children has shaped their lives. The members of AMC are always on call to assist parents and their professional children on a No Cost basis. Our goal is to improve the lives of child performers by providing a strong emphasis on education and character development and acting as a clearinghouse for information about child labor laws impacting the entertainment industry. In addition to being on call for such support, AMC is proactively involved in the creation and support of legislation related to protection of child performers and enforcement of child labor laws at both the state and national levels. XMAS Stylist: Dr. Christmas (aka Bob Pranga), Christmas tree stylist to the stars, will be adding a bit of seasonal cheer to The Hollywood Museum this year and this gathering! Call him the Christmas tree stylist to the stars. Bob Pranga, along with Debi Staron, have made magic heralding in the holidays for the likes of
Billy Bob Thornton
,
Kate Hudson
,
Heidi Klum
,
Andy Garcia
,
Whoopi Goldberg
and a whole lot of other celebrity clients. Free consultations are on offer from this ho ho ho-oriented firm that makes house calls to customize trees waiting to sparkle in all parts of Tinseltown. Dr. Christmas offers all types of other services including decorating, prop rentals, Christmas trees, take down and inventory of holiday decorations when the time comes. Dr. Christmas has decorated for some of Hollywood's biggest stars, including
Heidi Klum
,
Steven Spielberg
,
J.J. Abrams
,
Stevie Nicks
,
Ryan Seacrest
, and Bob and
Dolores Hope
. You'll love seeing how he brings the Holiday season to life! ABOUT THE HOLLYWOOD MUSEUM IN THE HISTORIC MAX FACTOR BUILDING:
See 10,000 Authentic Show Business Treasures spanning more than 100 years of Hollywood history! Located next to the world famous Hollywood Walk of Fame, the Hollywood Museum in the Historic Max Factor Building houses the largest collection of entertainment memorabilia on display in the world. It is home to thousands of costumes, props, photographs, posters, celebrity automobiles and other treasures from some of the most iconic films and TV shows ever made! See Hollywood legends - past, present, and in the making! The museum attracts thousands of fans from around the world and was recently named one of "the top tourist attractions" by LA Weekly and by Trip Advisor, and was voted one of the "Top 10 Museums in LA" by the Los Angeles Tourism & Convention Board. The Hollywood Museum is a 501(c)(3) not-for-profit organization. On a very special and sad note. Each of the participants acknowledged the loving tribute created by
Donelle Dadigan
and The Hollywood Museum in the lobby to dear their dear friend, colleague and supporter,
Florence Henderson
, who had passed the night before. Sample Images of Celebs with Ornaments attached Photo Credit: Photos by
Bill Dow


Rachel Greenbush, Barry Livingston, JeAnne Russell, Katy Kurtzman, Radames Pera, Alison Arngrim, Donelle Dadigan, Mason Reese, Erin Murphy, Moosie Drier, Scott Schwartz and Geri Jewell.

Alison Arngrim (Little House) and Erin Murphy (Bewitched) help decorate the lobby tree

Barry Livingston places the "My Three Sons" ornament on the "My Three Sons" themed tree.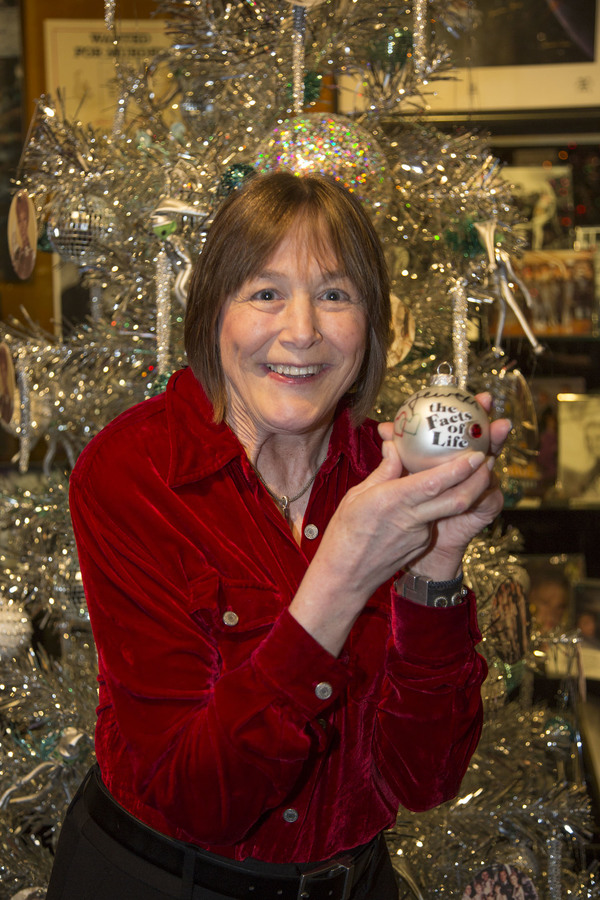 Gere Jewell (Facts of Life) displays the ornament she created and signed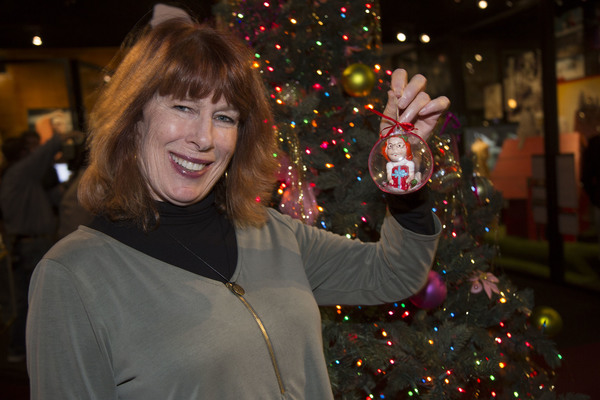 Dr. JeAnne Russell (Dennis the Menace) displays the ornament she created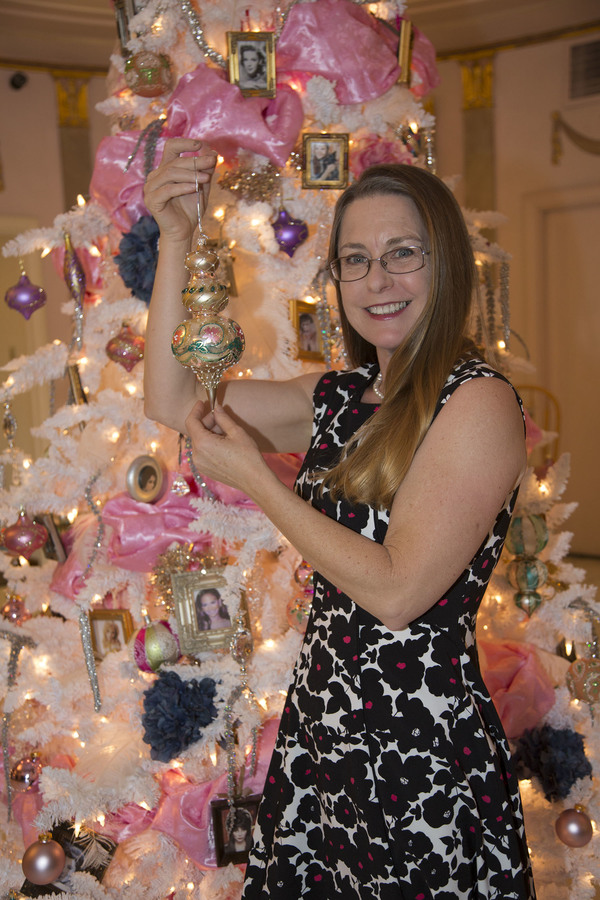 Katy Kurtzman (Dynasty/Little House) add a little bling to the museum's lobby tree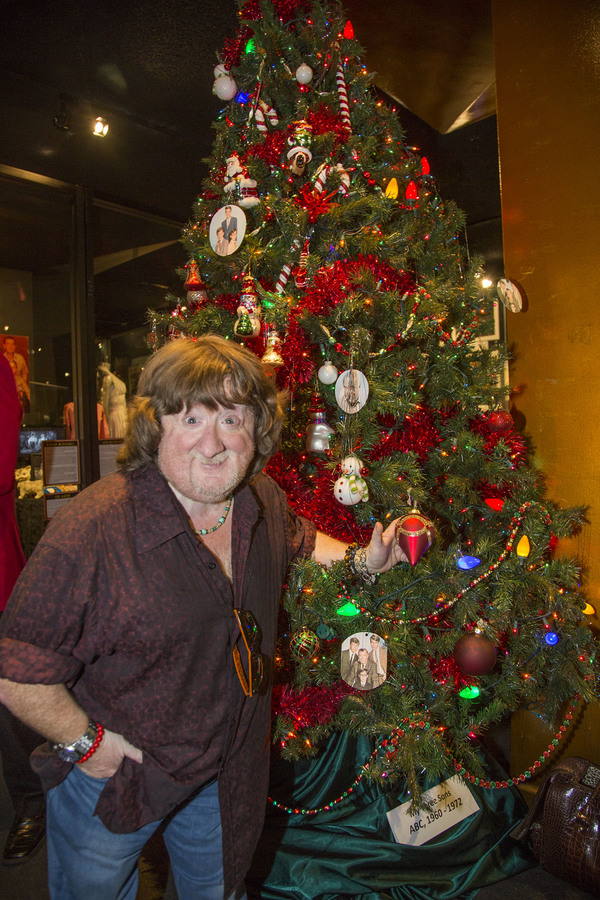 Iconic Commercial sensation, Mason Reese, adds his touch to an exhibit tree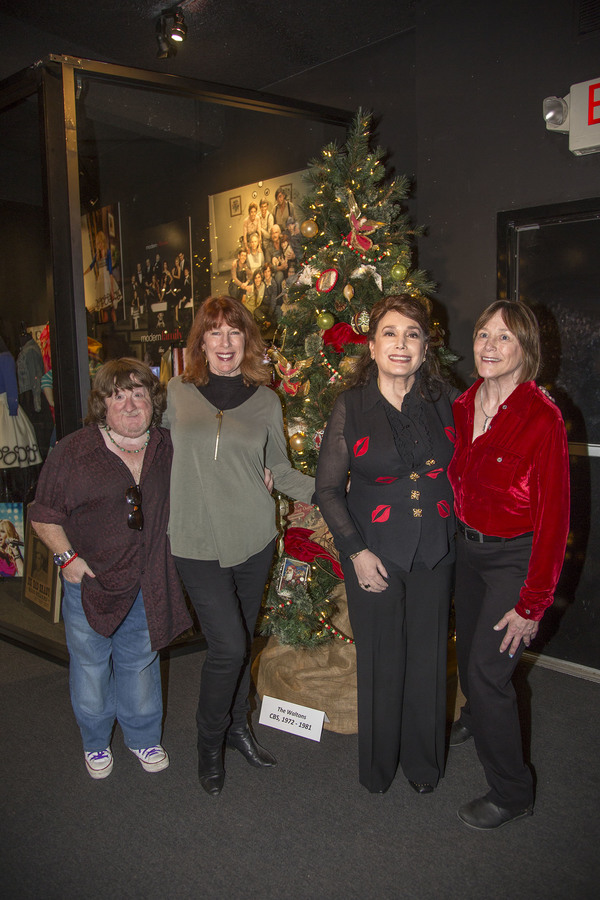 Mason Reese, JeAnne Russell, Donelle Dadigan and Gere Jewell posse before "The Waltons" exhibit and tree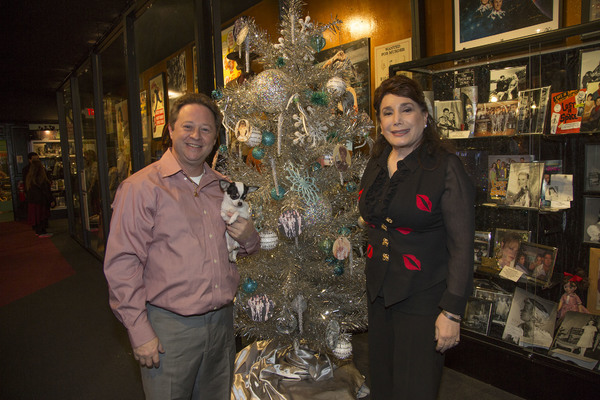 Scott Schwartz (The Toy/Christmas Story) with Donelle Dadigan in front of the Lost In Space Christmas Tree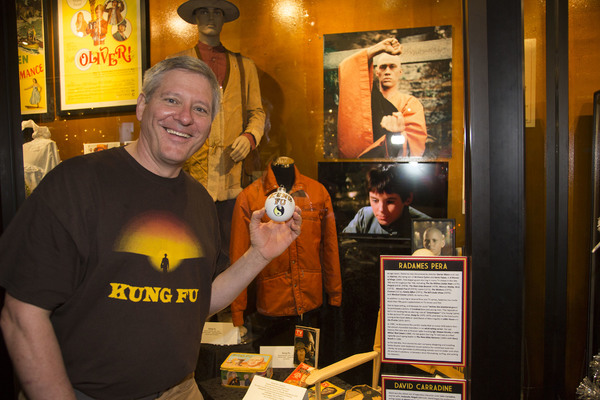 Radames Pera (Kung Fu / Little House), posses with the signed Kung Fu ornament he created

Museum director, Steve Nycklemoe, Casey Burke (The Middle), Donelle Dadigan and Kacey Fifield (Game Shakers) stand along side the "Happy Days" Tree

Alison Arngrim (Little House) displays the "Nellie" ornament that she created

Little House cast members, Alison Arngrim, Radames Pera and Rachel Greenbush recreated TV moment by Hanging star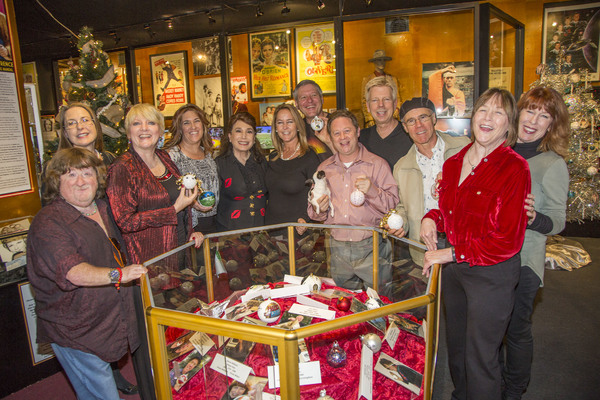 Moment recreated when Rachel Greenbush and Michael Landon place star

Erin Murphy and ornament she created with Donelle Dadigan in front of the "Bewitched" themed tree

The Hollywood Museum's Lobby Tribute to Florence Henderson
Related Articles View More Los Angeles

Stories

Shows
More Hot Stories For You