Latest News on Marta Kristen
Latest News on Marta Kristen
Marta Kristen News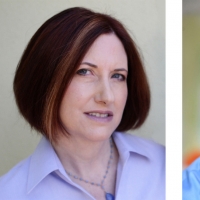 Fox COO Mary McLaren and Actor/Author Tom McLaren Launch Next Chapter Entertainment
by Chloe Rabinowitz - Oct 20, 2020
Former Twentieth Century Fox COO Mary McLaren and actor/author Tom McLaren have launched Next Chapter Entertainment, a multimedia company with divisions covering film production, talent management, and book publishing.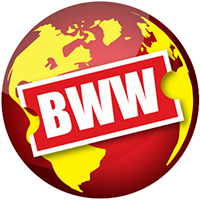 Two Weeks Away From Opening Night, GI Film Festival San Diego Announces Award Nominees
by A.A. Cristi - Sep 10, 2019
Stories of hope, honor, and resilience are among the films to be honored at the upcoming GI Film Festival San Diego Awards Celebration. 
Photo Flash: Original Cast of BATMAN '66 Attends Opening of Retrospective Exhibit
by Stephi Wild - Jan 12, 2018
On Jan 10th 2018, The Hollywood Museum turned Hollywood into Gotham City, as they projected the iconic Bat Signal on the side of the historic Max Factor building, at a VIP unveiling gala for HOLY HOLLYWOOD HISTORY! BATMAN '66, with special appearances by the show's cast members and other stars in attendance.
Photo Flash: Hollywood Museum Rings in the Holidays with Celebrity Christmas Ornaments For Charity
by A.A. Cristi - Dec 1, 2016
On Friday, Nov 25th, President and Founder of The Hollywood Museum, Donelle Dadigan, hosted an eclectic and elite list of Hollywood entertainers who gathered to decorate Christmas trees at The Hollywood Museum, on the second floor surrounded by the current 'Child Stars: Then and Now Exhibit. Over 20 ornaments were signed and decorated by personalities, and in some cases entire casts, to be auctioned on ebay at http://m.ebay.com/sch/aminorconsideration0/m.html?isRefine=true&_nkw=&_armrs=1&_ipg=&_from=&_mwBanner=1 to raise funds for A Minor Consideration (AMC).
Photo Flash: Former Child Stars Celebrated at The Hollywood Museum
by A.A. Cristi - Aug 19, 2016
Dadigan, hosted an eclectic list of current/former child stars (some reuniting with other cast members for the first time in years) and other VIP guests for cocktails and hors d'oeuvres as they preview the 'Child Stars - Then And Now' exhibit, which will be open to the public through December.
Over 50 Child Stars Unite Unprecedented Gathering at Hollywood Museum
by A.A. Cristi - Aug 8, 2016
The Hollywood Museum has teamed up with over 50 former child stars to offer the public, for the first time, two exciting and rare experiences.  The 'Child Stars - Then and Now' exhibit will open to the public on Thurs, August 19th.  Additionally, a two day exclusive child star themed autograph show on Sat, August 20th & Sun, August 21st, that involves what may be the largest collection of child stars ever in one place, for a good cause - A Minor Consideration.
Photo Flash: Tony Winner June Lockhart Celebrates 90th Birthday with Greene's Big Band of Barristers
by BWW News Desk - Jun 29, 2015
Hundreds of people filled Beverly Canon Gardens on Thursday evening, June 25 to honor actress June Lockhart on the occasion of her 90th birthday. Gary Greene, Esq. and His Big Band of Barristers played the classic songs from the big band era as members of the audience sang and danced. Beverly Hills City Councilmember Nancy Krasne presented Lockhart with a proclamation and noted that Lockhart resided in Beverly Hills for more than two decades from the 1940s to the mid 1960s. Scroll down for photos from the event!