Latest News on Eric Scott
Stage Credits
  [Broadway]
Broadway Production, 1898
Hon. Bobby Barclay
  [Broadway]
Broadway Production, 1896
Hon. Reginald St. Pancras
Stage
Performances
  [Broadway]
Broadway Production, 1898
Hon. Bobby Barclay
  [Broadway]
Broadway Production, 1896
Hon. Reginald St. Pancras
Eric Scott News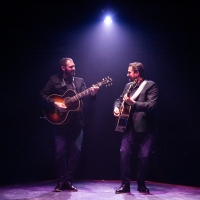 Review: Stages 'Wakes Up Little Susie' in Season Opener DREAM: THE MUSIC OF THE EVERLY BROTHERS
by Armando Urdiales - Jul 29, 2022
What did our critic think of STAGES "WAKES UP LITTLE SUSIE" IN SEASON OPENER, DREAM: THE MUSIC OF THE EVERLY BROTHERS at Stages?We all have that one or two friends who know everything about a niche topic. For example, I can tell you the entire timeline of the Harry Potter books, films, and spin offs. Much to the chagrin of my friends and family whenever we discuss them I am usually the one that corrects incorrect facts and states the phrase "Um, Actually!" to their annoyance. However, unlike me, Eric Anthony and Ben Hope have created a night of musical theater that transcends and uplifts their expansive knowledge on the rock n roll duo, the Everly Brothers into an amazing night of musical theater.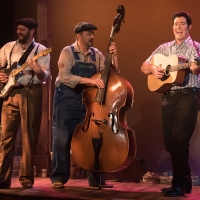 Florida Studio Theatre Announces Second Extension Of RING OF FIRE
by A.A. Cristi - Jun 16, 2022
Due to audience demand, Florida Studio Theatre has announced the second extension of its hit Summer Mainstage production, Ring of Fire: The Music of Johnny Cash.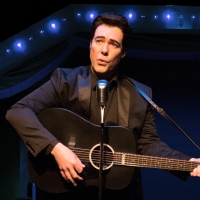 Florida Studio Theatre Extends RING OF FIRE: THE MUSIC OF JOHNNY CASH Through June 26
by A.A. Cristi - Jun 2, 2022
Due to audience demand, Florida Studio Theatre (FST) announces the extension of its opening Summer Mainstage production, Ring of Fire: The Music of Johnny Cash.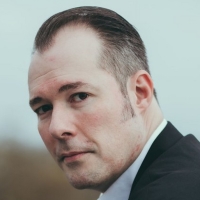 RING OF FIRE, A Rousing Musical Biography Of Johnny Cash, Opens Florida Studio Theatre 2022 Summer Mainstage Series
by A.A. Cristi - May 18, 2022
Florida Studio Theatre opens its 2022 Summer Mainstage Series with Ring of Fire: The Music of Johnny Cash, a raw and rousing tribute to "The Man in Black." Called "Crowd-pleasing" and "A real standout" by Houston Press, Ring of Fire tells Johnny Cash's remarkable life story through his iconic songbook.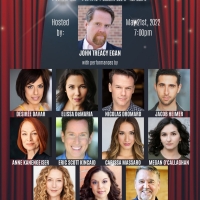 Music Theatre Of CT Celebrates 35 Years Of Theatre With A Fundraiser Event!
by A.A. Cristi - May 9, 2022
Music Theatre of Connecticut, Fairfield County's professional award-winning theatre company celebrates the conclusion of its 35th Season with This Is The Moment: MTC's 35th Anniversary Gala. This celebratory night will feature performances by actors seen on the MTC stage, singing audience-favorite songs.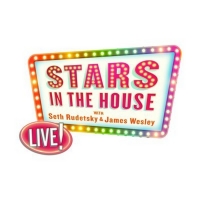 STARS IN THE HOUSE to Host Game Night With Casts of LITTLE HOUSE ON THE PRAIRIE & THE WALTONS
by Chloe Rabinowitz - Sep 17, 2021
Hosts Seth Rudetsky and James Wesley announced today that they will host a special Game Night with the members of the original casts of two of the most beloved television shows of all time - "Little House on the Prairie," and the "The Waltons," in a fun-filled episode of "Stars In The House" Tuesday, September 21st to benefit The Actors Fund.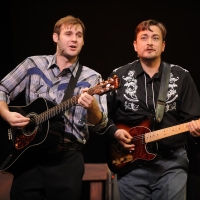 BWW Review: Dream, Dream, Dream! - MSMT and Portland Stage Present the Music of the Everly Brothers
by Carla Maria Verdino-Süllwold - Jul 24, 2021
After being shuttered for twenty-three months, the Pickard Theater is alive once again with musical theatre, as Maine State Music Theatre in a co-production with Portland Stage, opens its 2021 season with an energizing, nostalgic, and uplifting concert, DREAM, THE MUSIC OF THE EVERLY BROTHERS. The two-dozen-song retrospective and remembrance of the pioneering music of Don and Phil Everly is created, conceived, and performed by Ben Hope and Eric Scott Anthony, who star as the country rock duo which topped charts throughout the 1950s-1970s and returned to become a new creative force again in the 1980s onward.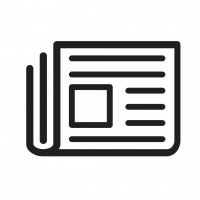 UCC Conservatory of Music and Cincinnati Symphony Orchestra Announce Incoming Class of Diversity Fellows
by A.A. Cristi - Jul 9, 2021
The University of Cincinnati College-Conservatory of Music and the Cincinnati Symphony Orchestra have selected five outstanding musicians for  their next class of CSO/CCM Diversity Fellows.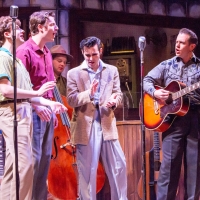 BWW Review: MILLION DOLLAR QUARTET at Arvada Center
by Jon Bee - Jun 2, 2021
I've always had a soft spot for the songs of yesteryear. Jukebox musicals usually leave me in a happy place by the time the show ends. In the case of Million Dollar Quartet at Arvada, this show left me feeling the same way I felt from the moment it started - joyful.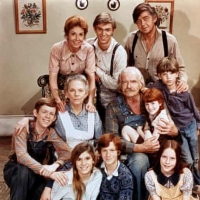 VIDEO: Watch a THE WALTONS Reunion on Stars in the House- Live at 8pm!
by Nicole Rosky - Jan 7, 2021
Stars in the House continues tonight (8pm) for a reunion of The Waltons! The hosts will welcome Mary Beth McDonough (Erin Walton), Eric Scott (Ben Walton), Kami Cotler (Elizabeth Walton), Judy Norton (Mary Ellen Walton), Michael Learned (Olivia Walton), and Richard Thomas (John-Boy Walton) to reminisce about their time on the iconic 70s drama series, which took viewers on a journey through the family's lives for nine seasons.
Eric Scott Frequently Asked Questions
How many Broadway shows has Eric Scott been in?
Eric Scott has appeared on Broadway in 2 shows.
How many West End shows has Eric Scott been in?
Eric Scott has not appeared in the West End