Photo Flash: CHARLOTTE'S WEB Receives Innovative New Production At Asheville Creative Arts
Asheville Creative Arts (ACA), Asheville's professional children's theatre, completes its 7th season with CHARLOTTE'S WEB. Adapted by Joseph Robinette from the beloved children's book by E.B. White, this production is directed by Abby Felder, features original folk music from Jonesalee (Gina Stewart and Brenda Gambill), puppets, costumes and sets by Edwin Salas Acosta, musical direction by Kylie Irvin, choreography by Isabelle Bowser, dramaturgey by Alex Smith, lights by Jason Williams with outreach from ACA's Community Development Director, Daniele Martin, and production and marketing support from Brook Bresnan. CHARLOTTE'S WEB will run at Magnetic 375 (375 Depot Street) from July 18-28, with public performances Fridays at 7, Saturdays at 4 (with all tickets pay-what-you-wish), and Sundays at 1pm (tickets to Friday and Sunday performances $12 for students and $23 for adults). A limited number of tickets to the public are available for weekday matinees, July 18 at 1pm, July 23-26 at 10am and 1pm. Tickets and more info at www.ashevillecreativearts.org.
CHARLOTTE'S WEB is a story about Fern, and her little pig Wilbur who becomes famous with the help of his clever friend Charlotte and their chatty animal neighbors. 5 years since its last production of this beloved family classic, ACA brings its signature style of contemporary and sophisticated storytelling for a fresh, new take on this tale of friendship, sacrifice and growing up. The cast features performers, puppeteers and musicians Tippin, Rebekah Babelay, Tristan Cameron, Trudy Campbell, Asher Leigh, and Anna Slate.
Director and ACA co-founder Abby Felder shares that "E.B. White has created a beautiful story that explores how time spent observing nature and the natural world can teach us important things about friendship, love, the passage of time, and other deep truths about ourselves. As we increasingly interface with technology, this message comes as an important reminder to unplug and look beyond our screens at the beautiful things happening around us." As with all ACA productions, CHARLOTTE'S WEB will be presented in an immersive way with audiences in close proximity to the artists, allowing all ages to practice looking closely and observing in an intimate and creative environment. This carries on an import theme explored in ACA's spring production, THE WARP & THE WEFT, and a staple of ACA's mission, which creates spaces for audiences to practice seeing and listening to one another.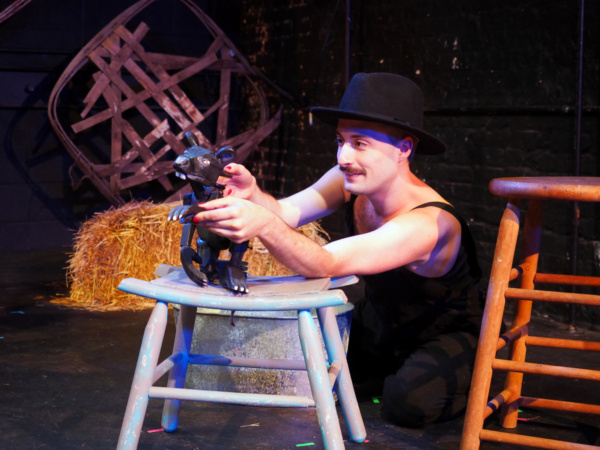 Tristan Cameron is Templeton in Asheville Creative Arts'' production of Charlotte''s Web. Puppet by Edwin Salas Acosta (photo credit: Sarah Elizabeth Malinak)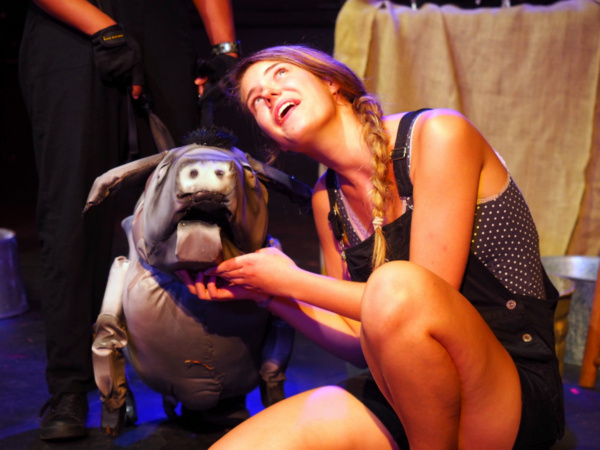 Rebekah Babelay is Fern in Asheville Creative Arts'' production of Charlotte''s Web. Puppet by Edwin Salas Acosta (photo credit: Sarah Elizabeth Malinak)
The Ensemble of Asheville Creative Arts production of Charlotte''s Web (photo credit: Sarah Elizabeth Malinak)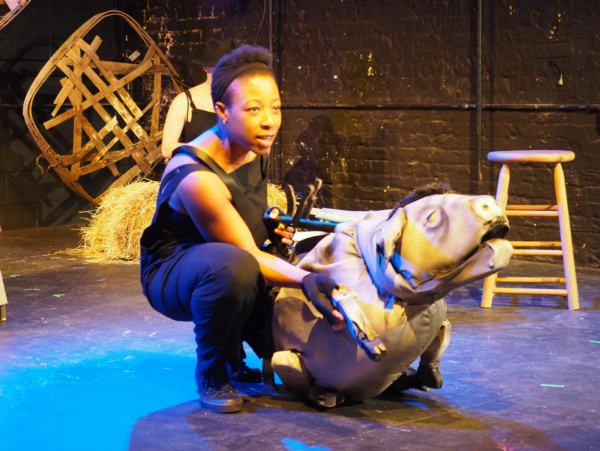 Trudy Campbell is Wilbur in Asheville Creative Arts'' production of Charlotte''s Web. Puppet by Edwin Salas Acosta (photo credit Sarah Elizabeth Malinak)
Asher Leigh and Anna Slate in Asheville Creative Arts'' production of Charlotte''s Web (photo credit: Sarah Elizabeth Malinak)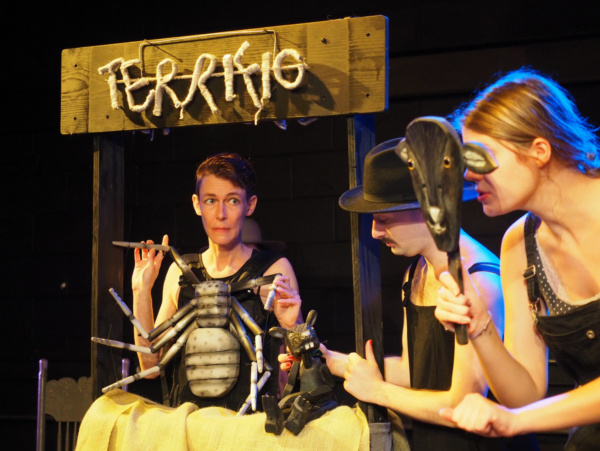 Tippin in Charlotte in Asheville Creative Arts'' production of Charlotte''s Web. Puppet by Edwin Salas Acosta (photo credit: Sarah Elizabeth Malinak)
Related Articles View More Charlotte

Stories

Shows
More Hot Stories For You