Christine Ebersole, MARILYN MAYE'S 90TH BIRTHDAY, David Yazbek and More Head to 54 Below in April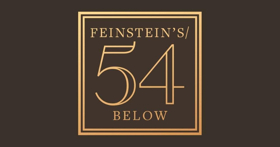 This April, FEINSTEIN'S/54 BELOW, Broadway's Supper Club & Private Event Destination, presents some of the brightest stars from Broadway, cabaret, jazz, and beyond. To purchase tickets or for more information, visit www.54Below.com/Feinsteins or call (646) 476-3551.
Christine Ebersole, APRIL 2, 5, 6, & 7 AT 7:00PM:
Multiple Tony Award-winner Christine Ebersole returns to Feinstein's/54 Below with a brand new engagement of her concert After The Ball.
Join us for an elegant evening with Christine, featuring such classics as "The Way You Look Tonight" and "S'Wonderful" as well as a gorgeous "Lazy Afternoon." Theatermania exclaimed "...it's a masterful performance...Ebersole is a Broadway broad at the top of her game and nothing will convince me otherwise, certainly not after this incredible night of story and song". The New York Times agreed, calling it, "Christine Ebersole's wonderful new show... Her gorgeous, searching renditions of "Autumn Leaves" and "(Have I Stayed) Too Long at the Fair" rang with personal poignancy." This new engagement of After The Ball will feature a few new surprises.
$75-$105 cover charge. $110-$130 VIP seating. $140-$160 premium seating. $25 food & beverage minimum.
George Salazar & Joe Iconis: TWO-PLAYER GAME, APRIL 2, 13, & 15 AT 9:30PM:
George Salazar, the Drama Desk-nominated actor known for Be More Chill, Lightning Thief, Godspell, and tick tick BOOM, joins with Joe Iconis, the Larson Award-winning musical theatre writer known for Be More Chill, Broadway Bounty Hunter, The Black Suits, and his songs for Smash...for an intimate yet mind-melding concert you'll never forget!
Join us at Feinstein's/54 Below for an evening featuring the songs of Joe Iconis, as performed by George Salazar. The two have collaborated on several musicals in the past, and here you'll get a chance to see George share showstoppers he has originated on stage, songs he'd never get to sing, brand new material from upcoming musicals, and more. Expect a rock-and-roll evening of hilarious characters, soaring vocals, and the unstoppable energy of two artists on the rise on stage all by themselves...
$35-$55 cover charge. $75-$90 premium seating. $25 food & beverage minimum.
54 SINGS ALICE IN WONDERLAND, APRIL 3 AT 7:00PM:
The 1985 made-for-television musical adaptation of Lewis Carroll's Alice's Adventures in Wonderland and Through the Looking-Glass is a special for the ages. The classic tale of a girl named Alice who follows a white rabbit down a hole into Wonderland, the incredibly imaginative Steve Allen score has never been performed live. Now, featuring an all-star cast of Broadway's zaniest actors, Feinstein's/54 Below will revisit the songs of this musical touchstone.
Featuring: Todd Buonopane (Cinderella), Dana Costello (Finding Neverland), Kevin David Thomas (A Little Night Music), Nikka Graff Lanzarone (Sweet Charity), Nathan Lee Graham (Zoolander 2), Amy Jo Jackson (Kinky Boots), Amanda Kuchinski (Squirrel Friends Cocktail Hour), Rob Maitner (Asymmetric), Alexis Michelle ("Rupaul's Drag Race" Season 9), Andrew Nielson (Plant: The Second Coming), Carly Ozard ("Midler on the Roof"), Doug Plaut ("Unbreakable Kimmy Schmidt"), Robert W. Schneider (Behind the Curtain: Broadway's Living Legends), Mavis Simpson-Ernst (You're a Good Man, Charlie Brown), Steve Tipton, and Kevin Zak (Clinton the Musical).
Concert Adaption by Jared Gray. Musical Direction by Kevin David Thomas. Directed by Robbie Rozelle. Associate Director: Yoni Weiss.
$35-$45 cover charge. $75 premium seating. $25 food & beverage minimum.
SIMPLY BARBRA CELEBRATES Barbra Streisand'S BIRTHDAY, APRIL 4 AT 7:00PM:
Steven Brinberg aka Simply Barbra celebrates the legend's birthday with a show looking back at the many triumphs of her fabled career. Barbra Streisand's career is unmatched by anyone else as it encompasses cabaret, recordings, Broadway, television, movies, and every award that can possibly be won. Besides the hits you will also hear many Streisand rarities and songs she hasn't done...yet!
Not only is this event just ahead of Babs' actual birthday, April 24, but 2018 also marks the 50th anniversary of Streisand's first film, Funny Girl, and the 25th anniversary of Steven Brinberg's first Simply Barbra show!
Steven Brinberg has been acclaimed for his vocal performance of Barbra Streisand for over a decade around the world. In addition to touring all over America he has also played extensively in England, Ireland, Scotland, Australia, Thailand, Spain, Mexico, and Canada...more cities than the real Barbra! He appeared regularly in Symphony concerts with the late Marvin Hamlisch. He has recorded two CDs (Simply Barbra Duets and Live in London) and has appeared in several feature films (Boys Life, Camp, Next Year in Jerusalem, Heavenly Peace, Thirsty) and on television (Blue Bloods) as well as onstage at Carnegie Hall, Lincoln Center, The Kennedy Center, and on Broadway.
With special guest Jonathan Young.
$35-$45 cover charge. $75 premium seating. $25 food & beverage minimum.
Marc Summers PRESENTS: Drew Gasparini, APRIL 4 AT 9:30PM:
Marc Summers is a quintessential multi-hyphenate entertainer. Equally at home behind the camera and in front of a live audience, in kitchens and on late night couches, covering the Gulf War, sliming the youth of America, and crafting the perfect dirty joke. And he's a magician! "The thing I enjoy most about my career is the variety of things I've been able to accomplish. I wouldn't change it for the world."
It is not a very well kept secret that Marc is also a bona fide theater lover. (His recent stage work includes the role of Vince Fontaine in a regional production of Grease, and the role of Marc Summers in the autobiographical one-man show The Life & Slimes of Marc Summers written by Alex Brightman.) Born of this passion we bring you Marc Summers PRESENTS, a series designed to showcase theater artists who inspire Marc with their refusal to be singularly defined.
Marc first met Drew Gasparini at 25 years old, in that very same production of Grease. "Drew was an old soul who brought out the kid in me." A multi-hyphenate in his own right, Gasparini is an award-winning musical theatre composer and lyricist, a solo artist and songwriter, a comedian, and a teacher.
On April 4th, Marc will lead you on a tour of Drew's career thus far. The evening will feature music that spans Drew's body of work, including musicals old and new as well as his growing pop catalogue. And Drew will be joined on stage by his favorite collaborators: his sisters Kasie and Chloe Gasparini, with whom he performs a signature brand of original folk pop as the band Saint Adeline; his teacher and collaborator Louis Sacco, with whom he performs re-interpretations of jazz standards under the banner "Louis & Drew;" and his best friends-Broadway's Alex Brightman, F. Michael Haynie, and Andrew Kober -with whom he performs a unique brand of absurd and obscene comedy as "The (M)orons." "In our 6 years of friendship I have been blown away by Drew's versatility, and we are going to put the full breadth of his wild creative mind on display for you."
Join us for the first installment of Marc Summers PRESENTS, a celebration of doing everything your heart desires.
$25-$35 cover charge. $60 premium seating. $25 food & beverage minimum.
54 SALUTES Frank Sinatra, APRIL 5 AT 9:30PM:
Encore by popular demand! Join us for Frank Sinatra - The Second Century - A Celebration of Sinatra's Timeless Hit Songs!
An all-star cast of Broadway and nightclub stars will perform the songs that propelled Ol' Blue Eyes into the stratosphere of superstars. Hear the hits that turned Sinatra into an icon for the ages, making him one of rare show business beacons who continues to shine even in his second century. You'll hear songs like "One For My Baby," "Chicago," "My Way," "It Was a Very Good Year," and so many more.
This show comes courtesy of impresario Scott Siegel, who brought four different sold out Sinatra shows to Feinstein's/54 Below during the Chairman of the Board's centennial year. Now that we're in Sinatra's second century, his greatness is a given, and today's most talented performers are looking forward to performing in his honor. You'll want to be at Feinstein's/54 Below to witness it!
The show will be produced, written, directed and hosted by Scott Siegel, the creator of Town Hall's signature series, Broadway by the Year. He has written/directed/produced concerts for Michael Feinstein at Jazz at Lincoln Center and has, over the course of the last 16 years, created more than 200 major concerts all over the world, plus scores of nightclub shows that have played major concert halls, boites, and performing arts centers.
Featuring on April 5: Willie Demyan (54 Sings Billy Joel), Joshua Israel (Annie), and Tamara O'Callaghan (International Singing Star).
$35-$50 cover charge. $75-$85 premium seating. $25 food & beverage minimum.
DRAG AT 54: MISS VODKA STINGER, Sherry Vine, VICKY BOOFONT, & EVE STARR: 4 GIRLS 4, APRIL 5 AT 11:30PM:
In the classic tradition of 4 Girls 4, boozy chanteuse, Miss Vodka Stinger brings you a modern version of the classic concert. 4 Girls 4 was originally produced to showcase the talents of 4 fabulous stars of yesteryear (Rose Marie, Rosemary Clooney, Margaret Whiting, and Helen O'Connell). Miss Stinger has given this concept a 2018 Drag Queen twist. She has gathered 3 of New York City's brightest drag talents, Sherry Vine, Vicky Boofont, Eve Starr to join her for a night of bawdy, live singing entertainment. With the delightful Frank Spiztnagel on the piano, each performer will get their time in the spotlight to sing, dance, and entertain the heck out of the crowd. It's the kind of drag show New York City deserves. Don't miss your opportunity to catch these 4 ladies together for the first time!
$20 cover charge. $40 premium seating. 2 drink or $20 food & beverage minimum.
Janet Krupin WITH SPECIAL GUESTS Emma Hunton, Gerard Canonico, & MORE, APRIL 6 AT 9:30PM:
Rock, roll, and resist! Broadway badass Janet Krupin is returning to Feinstein's/54 Below for a high-octane evening of original material, songs from her explosive new nuclear musical Chemical Drive, and an eclectic set of covers like you've never heard before! You may have seen Janet in Broadway's Bring It On, Hands on a Hardbody, and the hit musical If/Then, and now's your chance to get to know the songwriter and storyteller behind the actress. Featuring guest stars Emma Hunton, Gerard Canonico, Ciara Renée, and more - and created alongside the team who brought you Bitching and Belting, producer Michael Gioia and musical director Joey Nelan - get ready for a night packed full of dynamic music and powerful performances with Janet Krupin in Concert!
Also Featuring: Magdial Cabral, Hannah Fairchild, Zach Infante, Lisa Helmi Johanson, Michael Quadrino, Joe Spinelli, and Zia.
$25-$35 cover charge. $65 premium seating. $25 food & beverage minimum.
RACHEL LIND PRESENTS I'M AN ONLY CHILD: AN EVENING OF MUSICAL AFFIRMATION, APRIL 6 AT 11:30PM:
Rachel Lind is thrilled to be debuting her solo show, I'm an Only Child: An Evening of Musical Affirmation at Feinstein's/54 Below. Rachel made her Feinstein's/54 Below debut last spring in her musical, I Was There for You, based on the popular 90's sitcom "Friends." She can also be recognized by her neighbors as "The Girl Who Re-Enacts Starlight Express" in her apartment at 3am. A former Schmackary's cookiologist, Rachel hails from the great Pacific Northwest where she grew up loving theatre and telling everyone about it through song and dance (whether they asked for it or not). This evening of musical affirmation will include original songs as well as pay tribute to Rachel's obsessions with great Broadway divas, 90s TV theme songs, and everyone's favorite teen heartthrob, Julie Andrews. Come spend an evening with Rachel as she takes you on a musical journey into the mind of an only child.
$15 cover charge. $35 premium seating. 2 drink or $20 food & beverage minimum.
54 SINGS BROADWAY'S GREATEST HITS, APRIL 7 AT 9:30PM:
Previous volumes of this Scott Siegel concert event hit Feinstein's/54 Below like lightning! This was the show that every musical theater-lover had been waiting for... and now we're going to do it again, with a brand new line-up of Broadway's Greatest Hit Songs of All Time!
If you skip through cast albums just to hear the very best songs in each show, this is the nightclub concert event for you. If you love the classics of the Great White Way, come and hear the songs that made Broadway great, that made your heart soar, that you used to sing (maybe still do) in the
shower! But at Feinstein's/54 Below, you will hear the greatest Broadway songs of all time performed by today's greatest stars, singing them straight up, the way you want to hear them!
And who better to produce/direct/host this show than the creator of Town Hall's critically acclaimed Broadway by the Year series, Scott Siegel, creator of more than 200 major concert events centered on Broadway music! Broadway's Greatest Hit Songs of All Time will be a thrilling night that you won't forget...
Featured on April 7: Danny Gardner (Dames at Sea), Brian Charles Rooney (The Threepenny Opera), Housso Semon (Pippin), and Michael Winther (Drama Desk Nominee for Songs From an Unmade Bed).
$35-$65 cover charge. $75-$100 premium seating. $25 food & beverage minimum.
Tess Jonas: THE LIT(ERARY) WOMEN OF MUSICAL THEATRE, APRIL 7 AT 11:30PM:
Tess Jonas makes her Feinstein's/54 Below debut with Anything But Quiet. After 18 months performing professionally at regional theaters throughout New England, with critically acclaimed runs as both Jo March in Little Women and Jane Eyre in Jane Eyre, she makes her NYC cabaret debut celebrating the lit women of literature in musical theatre. A charming and defiant response to a comment from an agency that she only plays characters who are "just too generic," this former English major is ready to persuade you otherwise. In Anything But Quiet, Jonas goes off, creating an evening of feminist literary history through plenty of heartfelt mix-belting and some fierce guest appearances. Don't miss an evening of the intellectual, witty, sarcastic, independent young women of musical theatre!
The evening will feature singers Sarah Elizabeth Pothier, Allie Wing, Liz Erardi, and poet Venessa Marie Marco.
Josh Kight (Musical Director) is a writer and musician working out of New York, NY. His work has been heard at Symphony Space, Feinstein's/54 Below, The Metropolitan Room, The New Harmony Project, Weston Playhouse. In addition to writing, Josh has worked as a music director and pianist at various theaters around the country. Josh is a proud member of ASCAP, the Local 802, the BMI Lehman Engel Workshop, and the Dramatists Guild of America.
$15 cover charge. $35 premium seating. 2 drink or $20 food & beverage minimum.
54 SINGS WE WILL ROCK YOU: THE MUSIC OF QUEEN, APRIL 8 AT 7:00 & 9:30PM:
We are the champions when Feinstein's/54 Below presents the New York City debut of the West End smash hit We Will Rock You: The Music of Queen.
With a book by Black Adder's Ben Elton, We Will Rock You tells the story of a group of bohemians who rebel against conformity in a futuristic era where everyone dress alike, speaks alike, and thinks alike. Will the poor boy from a poor family save the day? Come to Feinstein's/54 Below to find out!
We Will Rock You features Queen's biggest hit songs including "We Are The Champions," "Radio Ga Ga," "I Want To Break Free," "Somebody To Love," "Killer Queen," "Don't Stop Me Now," "Under Pressure," "Bohemian Rhapsody," "Another One Bites The Dust," and of course, "We Will Rock You."
Featuring: Julia Abueva (KPOP, Miss Saigon), John Anthony (Recording Artist, Lead Vocalist with Arena Rock Tribute), Kristy Cates (Charlie and the Chocolate Factory, Wicked), Justin Colombo (Kinky Boots), Matt DeAngelis (Waitress, American Idiot), Jennifer DiNoia (Wicked, We Will Rock You), Christine Dwyer (Wicked, Rent), Tyce Green (Rock of Ages), Marcy Harriell (Moana, In the Heights, Lennon), Jessica Hendy (Cats), Lauren Molina (Rock of Ages, Sweeney Todd), Larry Owens (Gigantic), Jonah Platt (Wicked, Bare), Alice Ripley (Next to Normal-Tony Award winner), Brian Charles Rooney (The Threepenny Opera), Talia Suskauer (Love in Hate Nation), Marty Thomas (Wicked, Xanadu, The Secret Garden), Donna Vivino (Wicked, Hairspray, Les Misérables), and Dan'yelle Williamson (Wicked, Memphis).
Also Featuring: Ethan Carlson (Rope), Catherine DeLuce (A Christmas Carol National Tour, Peace, Love, Cupcakes), Ian Fairlee (The Underclassman, The Boys from Syracuse), Whitney Hayes (Elf National Tour), Jillian Jameson (Sound of Music National Tour), Kelly McIntyre (A Night with Janis Joplin), Paris Alexander Nesbitt (The Book of Mormon), David Park (Red Roses Green Gold), Nina Landazabal (Nine, Merrily We Roll Along), and Alexia Sielo (Urinetown, Adult Stuff).
Directed and Produced by Robert W. Schneider.
$35-$50 cover charge. $75-$80 premium seating. $25 food & beverage minimum.
Charlie Rosen'S BROADWAY BIG BAND, APRIL 9 AT 7:00 & 9:30PM:
BACK BY POPULAR DEMAND! A full-sized jazz orchestra composed of seventeen musicians all play bandleader Charlie Rosen's re-imagined arrangements of an eclectic mix of tunes from Broadway's past, present, and beyond! Both modern and classic showtunes are on display in this hugely unique and winning evening, sung by the best and brightest of Broadway's young generation of leading performers in the timeless tradition of a big band.
Featuring: Hannah Elless (Bright Star), Ben Fankhauser (Newsies), John-Michael Lyles (Sweeney Todd), Julia Mattison (Godspell), Christiani Pitts (A Bronx Tale), Ciara Renée (Pippin), Will Roland (Dear Evan Hansen), and Bobby Conte Thronton (A Bronx Tale).
Directed by Max Friedman.
$25-$45 cover charge. $75 premium seating. $25 food & beverage minimum.
Marilyn Maye: 90 AT LAST, APRIL 10, 12, 13, 14, 20 & 21 AT 7:00PM:
Back by popular demand! In 90 At Last! marvelous Marilyn Maye returns to her home away from home to celebrate her (latest) milestone birthday with her favorite audiences. Every performance will feature a special 90th birthday celebration for this very beloved lady of cabaret. As always, Marilyn carries the torch from her peers who originated tunes of the Great American Songbook to the singers who perform these songs today and will carry them on to future generations.
Ms. Maye is an artist for connoisseurs and her powerhouse delivery and chatty rapport with the audience is what holds the evening together and electrifies the proceedings. This will be a night you do not want to miss!
$85-$95 cover charge. $115 VIP seating. $145-$150 premium seating. $25 food & beverage minimum.
Daryl Glenn AND Nellie McKay SING Robert Altman'S POPEYE, APRIL 11 AT 7:00PM:
Together at last, Daryl (Daryl Glenn & Jo Lynn Burks Sing Robert Altman's Nashville, Daryl Sings Steve: Songs by Sondheim) and Nellie (The Threepenny Opera on Broadway, A Girl Named Bill: The Life and Times of Billy Tipton) perform the songs from Robert Altman's notorious 1980 movie musical Popeye. The quirky yet glorious score is by legendary singer/songwriter Harry Nilsson
("Everybody's Talkin'"), and features the beloved tune, "He Needs Me." With musical directors Karen Dryer, Ben McNaboe and very special guest stars Jay Rogers and Lennie Watts it's a fun-filled, joyous evening not to be missed.
$25-$35 cover charge. $50 VIP seating. $60 premium seating. $25 food & beverage minimum.
Ally Bonino & THE NIKITA MOROZOV QUARTET, APRIL 11 AT 9:30PM:
Ally Bonino (Dogfight, Merrily We Roll Along, Myths & Hymns, The Joe Iconis Christmas Extravaganza) returns to Feinstein's/54 Below with the The Nikita Morozov Quartet in Showers/Flowers, a celebration of the transition from winter to spring. Features songs by Shirley Manson, Jolie Holland, Carole King, Deerhoof, Simon & Garfunkel, and more, reimagined for string quartet with orchestrations by Jeremy Yaddaw. Leave your hat and coat at home and join us as Ally takes an emotional journey into this most vibrant time of year.
$25-$35 cover charge. $60 premium seating. $25 food & beverage minimum.
REGRETTING ALMOST EVERYTHING: STARRING Anne L. Nathan & Jeff Blumenkrantz, APRIL 12 AT 9:30PM:
Anne L. Nathan (Ragtime, It Shoulda Been You, Once) and Jeff Blumenkrantz (Bright Star, Into the Woods, How to Succeed In Business Without Really Trying) return to Feinstein's/54 Below for the New York premiere of Regretting Almost Everything-or, as Jeff and Anne like to call it, The Last 25 Years. Regretting Almost Everything combines humor, honesty and compassion to deliver a seldom-seen look at life from the perspective of middle age. Featuring the sensational songs of (middle-aged) Lauren Taslitz (lyrics) and (young-enough- to-be- her-child) Danny Ursetti (music). You'll be touched and appalled by songs like "I Want to Have an Affair," "The Very Short Jew in the Long Fur Coat," "Main Line Philly Sex," and "The Baby Likes Me Best." Lauren, who left her husband, dogs, friends and family in Chicago to attend the Graduate Program in Musical Theatre Writing at NYU while in her 50's, narrates the evening, and will also share some of her most entertaining stories about what it was like to spend two years drowning in classmates who were the same age as her children. If you've had a long relationship, have children or grandchildren, or are somebody's child, this is the show you've been waiting to see!
Featuring: Lauren Taslitz (Lyrics), Danny Ursetti (Music), Benji Goldsmith (Musical Director), Emily Chiu (Violin, bells, uke, etc.), Amy Weintraub (Vocals), Kennedy Kanagawa (Vocals), Christian Probst (Vocals), Destinee Rea (Vocals), Cori Jaskier (Vocals), Shannon Tyo (Vocals), Jacob Fjeldheim (cello, keys, melodica), and Ronald Alexander Peet (Chorus).
Cast is subject to change.
$35-$45 cover charge. $70 premium seating. $25 food & beverage minimum.
FAMOUS IN NEW YORK, NEW RECRUITS, APRIL 12 AT 11:30PM:
You've seen hundreds (if not thousands) of FAMOUS IN NY's videos on YouTube over the past 9 years, watching some of Broadway's best perform. Now, come be introduced to a New Group of talented being welcomed into the FAMOUS IN NY family. You may not know their names yet... but you will.
Featuring: Jesse Michael Allison, Connor Ausman, Andrew Martinelli, and Jessica McCuish.
Music directed by Ben Moss (Assistant Music Director of Amélie; Associate Music Director of Brooklynite; Music Director of Arlington). Produced by Shoshana Feinstein (Founder of Famous in NY, Original Programming Producer at Feinstein's/54 Below).
$15 cover charge. $35 premium seating. 2 drink or $20 food & beverage minimum.
PRONOUN SHOWDOWN WITH Krystina Alabado, Adam Kaplan, AND MORE, APRIL 13 AT 11:30PM:
"And I Am Telling You, And You Are Telling Me:" A Pronoun Showdown
What happens when you reverse all of the pronouns in some of Broadway's most famous songs?
Come find out as an amazing group of performers takes us through classics such as "Hopelessly Devoted to Me," "On Your Own," "Happy to Keep My Dinner Warm," and many more! We've even included some of our favorite pop songs including "What Makes Me Beautiful." It's a small switch with a huge (and often hilarious) payoff!
This concert comes from the brains of Abby DePhillips and Kimberly Jenna Simon (The Science of Musical Comedy). Featuring a cast of some of Broadway's biggest stars, this promises to be a concert like you've never seen before!
Starring: Krystina Alabado (The Mad Ones, American Psycho, Spring Awakening), Danny Quadrino (Newsies, Wicked), Adam Kaplan (Newsies, Kinky Boots, A Bronx Tale), Joshua Burrage (Newsies, Cats), John Battagliese (BAZ), Zach Adkins (Anastasia, Kinky Boots),
Kathryn Allison (Aladdin), Nathan Lucrezio (Aladdin), and Michael Ryan (Newsies).
Musical direction by Benjamin Rauhala.
$20 cover charge. $45 premium seating. 2 drink or $20 food & beverage minimum.
Nicky Ciampoli AS Carol Channing, APRIL 14 AT 9:30PM:
Nicky Ciampoli makes his Feinstein's/54 Below debut in Nicky as Carol Channing. Vaudeville is back with Nicky recreating moments from Carol Channing's career from Broadway to Nashville to Television and Movies.
Featuring music from Gentlemen Prefer Blondes, Show Girl, Hello, Dolly!, Thoroughly Modern Millie, and other familiar hits. Nicky creates a nostalgic evening through the performances and personal quirks of one of Broadway's brightest lights. Expect an evening of pure enjoyment for all ages. And everything is performed live - no lip-synching here! Because of that, each show is unique and spontaneous, based on audience reaction. The Broadway legend is back where "SHE" belongs - you don't want to miss hearing the stories and songs that musical comedies were built on!
$25-$35 cover charge. $65 premium seating. $25 food & beverage minimum.
BALDWIN WALLACE UNIVERSITY CLASS OF 2018 AND ALUMNI, APRIL 14 AT 11:30PM:
From the acclaimed Music Theatre program at Baldwin Wallace University (BWMT), Feinstein's/54 Below presents the BWMT'18 seniors in their New York debut! These seniors are preparing to present their showcase to the city's top agents and casting directors, and they are kicking off their showcase week with a performance of some of their favorite music theatre material.
The evening will feature the current seniors alongside notable alumni Caitlin Houlahan (Waitress, NBC's Peter Pan LIVE), Keri René Fuller, and Corey Mach (Kinky Boots, Godspell).
Students of the BWMT program have spent their university careers performing in cutting-edge musicals and participating in master classes with top industry professionals. Graduates of the program have worked in theatres across the globe. Don't miss your chance to catch a rising star at this exclusive event!
$20 cover charge. $45 premium seating. 2 drink or $20 food & beverage minimum.
I WILL ALWAYS LOVE YOU: BROADWAY FIGHTS OVARIAN CANCER, APRIL 15 AT 6:30PM:
Last year's one-night-only benefit raised over $14,000 to benefit Discovery To Cure, so we're doing it again!
On Sunday, April 15, more of Broadway's best are coming together for I Will Always Love You: Broadway Fights Ovarian Cancer, an unforgettable night of music written and composed by women from Broadway and beyond! Inspired by Nick Cartell's (Jean Valjean in the current National Tour of Les Misérables) mother's battle with this awful disease, this event will raise money to find a cure for and celebrate those fighting Ovarian Cancer. All proceeds from this event will again be going directly to Discovery to Cure, part of the Yale School of Medicine dedicated to advancing the prevention, early detection, and treatment of women's reproductive cancers.
Hosted By: Ben Rappaport (ABC's For The People, Fiddler On The Roof, The Good Wife) and
Christine Cartell (The Blacklist, Person Of Interest).
Performers Scheduled to Appear: Ali Ewoldt (The Phantom of the Opera, The King and I, Les Misérables), Nick Cartell (Les Misérables, Paramour, The Phantom of the Opera), Alison Luff (Escape to Margaritaville, Wicked, Matilda), Matt Magnusson (Breaking Through, Home Street Home, Grease; Toronto), Nic Rouleau (The Book of Mormon, Unbreakable Kimmy Schmidt), Phoenix Best (Dear Evan Hansen, Les Misérables, The Color Purple), Natalie Charlé Ellis (School of Rock, Les Misérables, Forbidden Broadway: Alive & Kicking), Krystina Alabado (American Psycho, Evita), Tracy Jai Edwards (Hairspray, Legally Blonde, Ruthless), Derrick Davis (The Phantom of the Opera, The Lion King, Dreamgirls), Katie Travis (The Phantom of the Opera), Megan Kane (For The People, Play Like a Winner), Tessa Faye (Good News, Elf, The Electric Company), Jenna O'Gara (Lead Vocalist of 80's Band Jessie's Girl), Jacey Powers (Falling, The Shanghai Gesture, Our Town), and The Broadway Boys.
Your ticket to this event includes an exclusive, expressly created 2-course meal with standard open bar and the evening's entertainment! A portion of your ticket may be tax deductible, please consult your tax professional.
THIS IS A SPECIAL EVENT
Patrons purchasing tickets for this Special Event agree to share their contact information with the hosts of this event.
$155-$185 cover charge. $225 VIP seating. $295 premium seating.
David Yazbek WITH SPECIAL GUEST FROM THE BAND'S VISIT Adam Kantor, APRIL 16 AT 7:00PM:
Yazbek returns to Feinstein's/54 Below with special guest, The Band's Visit's Adam Kantor (Fiddler on the Roof, The Last 5 Years, Rent). Here's a rare opportunity to see one of the theater's most innovative composers do what he's actually best at- thrilling a live audience. The New York Times has called his live performance "A thrill-ride at a volcano's edge." Together with a band of the most exciting musicians in NYC (including a mighty full horn section!), Yazbek will perform songs from his albums and shows- old, new and upcoming.
Don't miss this chance to see the composer/lyricist of The Full Monty, Dirty Rotten Scoundrels, Women On The Verge of a Nervous Breakdown, The Band's Visit, Boardwalk Empire and the haunting Where In The World Is Carmen Sandiego Theme strut his piano-banging stuff. Join David Yazbek and special guest Adam Kantor for a celebratory evening of David's incredible body of work!
$55-$65 cover charge. $85 VIP seating. $105 premium seating. $25 food & beverage minimum.
Jenn Gambatese: ONCE UPON A MELODY, APRIL 17 AT 7:00PM:
After her sold out Feinstein's/54 Below solo show A Rodgers & Hammerstein Valentine last year, Jenn Gambatese couldn't wait to create another love letter to her all time favorite composing team, and extend her adoration to the classics in the Disney on Broadway canon! In her new show Once Upon a Melody, Ms. Gambatese expertly weaves together the lush melodies of Richard Rodgers and pure poetry of Oscar Hammerstein II with writers like Alan Menken and Howard Ashman, George Stiles and Anthony Drew, and the legendary Phil Collins .... composers and lyricists who carry the R&H torch of character driven storytelling and who have created legendary Disney songs. Enjoy these beloved songs while also getting to know Jenn and her warm, witty, unabashedly nerdy, and romantic ways.
Jenn most recently starred on Broadway in School of Rock, and is best known for creating the leading ladies of All Shook Up and Tarzan on Broadway, touring the country as Glinda in Wicked, and her performances with the esteemed Lyric Opera of Chicago. Terry Teachout of The Wall Street Journal wrote: "Ms. Gambatese has a platinum-plated voice and a smile warm enough to sell tickets all by itself." Smiles and moxie remain her preferred method of promotion.
Come join Jenn for a practically perfect evening of magical melodies!
$35-$45 cover charge. $75 premium seating. $25 food & beverage minimum.
Jacob Young AND Scott Reeves, WITH SPECIAL GUEST Emily Reeves, APRIL 17 AT 9:30PM:
Two of daytime television's most popular stars, Emmy-winner Jacob Young (The Bold and The Beautiful, All My Children, General Hospital) and Emmy nominee Scott Reeves (General Hospital, The Young and The Restless, Nashville) with guest star Emily Reeves appear together for the first time at Feinstein's/54 Below in an acoustic concert of country rock music, each performing a set from their forthcoming Nashville albums. Jacob returns to the New York stage for the first time since his Broadway debut as Lumiere in Disney's Beauty and the Beast. This time around he will be singing his original country songs that he recently performed in his show in Las Vegas at The Tropicana. Accomplished singer/songwriter Scott Reeves is also known as half of the country duo Blue Country and tours with the stars of General Hospital as part of the rock band Port Chuck. Joining Scott on stage is his talented daughter and rising Nashville singer, Emily Reeves (Days of Our Lives).
Country music and soap fans will not want to miss this chance to see two of their favorite stars up close and personal in the intimate Feinstein's/54 Below cabaret as they leave daytime drama behind them and pick up their guitars for an unforgettable evening of country music.
$25-$35 cover charge. $65 premium seating. $25 food & beverage minimum.
Cristina Fontanelli, APRIL 18 AT 7:00PM:
Award-winning singer/PBS-TV host Cristina Fontanelli carries the Italian "torch" in her debut at Feinstein's/54 Below. This Feinstein's regular, Boston Pops soloist, and PBS-TV host for Andrea Bocelli and Il Volo, explores the theme of love with a passionate, Italian flavor in her new show, Love, Italian Style. Cristina will thrill you with her world-class voice, performing Italian favorites ranging from "Mala Femmena" to "Mamma" to Harry Warren's "That's Amore," to great Neapolitan songs, to Sinatra tunes and favorites from Broadway shows, including Mamma Mia! and Nine, accompanied by her trio, plus mandolin and accordion. From her Italian-family roots at the San Gennaro Feast in Little Italy, to the great concert and opera stages of the world, this is a beloved entertainer that has shared her heart with audiences worldwide and now wants to melt yours - Italian-style!
$35-$45 cover charge. $75 premium seating. $25 food & beverage minimum.
Alexis Michelle: ALEXIS I AM, APRIL 18 AT 9:30PM:
Alexis Michelle, one of the last queens standing on "RuPaul's Drag Race" Season 9, returns to Feinstein's/54 Below!
"Breathe in... I. Breathe out... Am." This simple meditation has seen Alexis Michelle through the most exciting and challenging year of her career. From the exhilaration of being thrust into the reality tv spotlight to the struggles of the social media age, Alexis has lived it all and is stronger for it. Through a repertoire of songs made famous by divas like Liza, Madonna, Dolly, and Gaga and some of her own signature tunes, "Thank You for Being a Friend" and "Ladies Who Lunch," Alexis shares the experiences that have challenged her and have made her brave enough to say "ALEXIS, I AM!"
Music direction by Brandon James Gwinn. Produced and directed by James Will McBride.
$30-$40 cover charge. $65 premium seating. $25 food & beverage minimum.
KANDER & EBB'S THE HAPPY TIME: 50TH ANNIVERSARY CONCERT, STARRING Michael Rupert, APRIL 19 AT 7:00PM:
To commemorate its 50th anniversary of opening night on Broadway, Feinstein's/54 Below is bringing back one of musical theater's most romantic scores, The Happy Time.
Join Broadway veteran, and original cast member, Tony Award-winner Michael Rupert, as he takes audiences back to 1968 to rediscover one of the greatest scores from one of Broadway's most accomplished teams, Tony Award-winners John Kander and Fred Ebb (Chicago, Cabaret).
Jacques, a world-roving photographer, returns to his French-Canadian village hoping to recover the happy time of his childhood. His nephew, fascinated by his uncle's world, proposes to drop out of school and become his assistant. When Jacques is confronted with this new responsibility, he begins to question his own life choices.
The Happy Time features such great songs as "I Don't Remember You," "Walking Among My Yesterdays," "A Certain Girl," and many more!
Featuring: Iris Beaumier (Marvelous Wonderettes, Ragtime), Jim Brochu (Zero Hour - Drama Desk Award),Mary Callanan (Bandstand, The Bridges of Madison County), Alex Dorf (Newsies, Mamma Mia!), Asher Dubin (The Body Politic, The Babies), Claybourne Elder (Sunday in the Park with George, Bonnie and Clyde), Debbie Shapiro Gravitte (Tony Award-winner for Jerome Robbins Broadway, Chicago), Kara Lindsay (Newsies, Wicked), Peyton Lusk (Falsettos, Bar Mitzvah Boy), Jesse Markowitz (Avenue Q, Hello Dolly), Janet Metz (Fiddler on the Roof, Once Upon a Mattress), Paris Alexander Nesbitt (The Book of Mormon), Nic Rouleau (The Book of Mormon, Legally Blonde), Michael Rupert (Tony Award-winner for Sweet Charity, Pippin, Legally Blonde), AJ Shively (Bright Star, La Cage Aux Folles), Cecelia Ticktin (Kiss Me Kate, Lead singer of "Jasper and the Kids"), Ryan Vona (Paramour, Once), and Jim Walton (Merrily We Roll Along, She Loves Me).
Directed and produced by Robert W Schneider.
$35-$45 cover charge. $75 premium seating. $25 food & beverage minimum.
KARINE HANNAH SINGS STREISAND, APRIL 19 AT 9:30PM:
Karine Hannah is back at Feinstein's/54 Below with a new show after her acclaimed solo debut. This time, Karine presents heartfelt interpretations of Barbra Streisand classics. After two top-10 Billboard Dance Chart hit singles, Karine has decided to revisit her roots and her love of Barbra's music from the 70s and 80s. All through Karine's life, critics and fans have hailed her as the 70s-era Streisand look alike and sound alike. From "People" to "Guilty," and from "Memory" to "Somewhere," Karine's homage to Streisand is both uniquely personal and wondrously universal. A portion of the proceeds of this show will go to autism awareness and The Manhattan Children's Center.
$30-$40 cover charge. $65 premium seating. $25 food & beverage minimum.
DRAG AT 54: DELIGHTED TOBEHERE, APRIL 19 AT 11:30PM:
She's Delighted Tobehere, and you can be, too! Simply follow the steps in Broadway Life Hacks, and you'll be making Oprah jealous in no time! From Peter Pan to Javert, from Velma Kelly to Sweeney Todd, Broadway's incredible cast of characters have given us the tools and lessons to live our best lives. Delighted Tobehere strings them together to provide the musical instruction manual! Luckily, creating your dream life is easier than building an IKEA bookshelf, some assembly - and tickets - required.
With Craig Scott Symons on the piano, Charles Kiger on drums, and Tod Hedrick on bass.
$20 cover charge. $40 premium seating. 2 drink or $20 food & beverage minimum.
11 O'CLOCK NUMBERS: THE SONGS THAT LIT UP BROADWAY!, APRIL 20 AT 9:30PM:
This is a brand new musical revue exclusively comprised of Broadway's most famous 11 O'Clock Numbers! The term "11 O'Clock Number" is an insider theater expression that was invented when the curtain on Broadway went up at 8:45 PM and usually came down between 11:15 and 11:30 PM. The 11'Oclock Number was the pivotal song that hurtled the plot toward its dramatic conclusion. Every show needed an 11 O'Clock Number - and the great shows had sensational ones! You're going to hear the sensational ones!
The sequel to the critically-acclaimed "11 O'Clock Numbers at 11 O'Clock" show that was widely regarded as the greatest musical revue of the last decade, this freshly realized show will feature songs like "Rose's Turn" from Gypsy, "Memory" from Cats, and "Last Midnight" from Into the Woods. You'll hear famous 11 O'Clock Numbers from classic Golden Era Broadway shows as well as 11 O'Clock Numbers from today's most famous shows like Hamilton, Come From Away, and Dear Evan Hansen.
The creator of 11 O'Clock Numbers, New York City impresario Scott Siegel, has handpicked Drama Desk Nominee and Broadway star Farah Alvin and Threepenny Opera star Brian Charles Rooney to lead a cast of exceptional talent in this new, highly anticipated revue. Special guest stars may participate, as well. For his part, Siegel, who is the creator of Town Hall's signature series, Broadway by the Year, and who has produced, written, and directed concerts for Michael Feinstein, will write, direct, and host the launch of 11 O'Clock Numbers on April 20th at 9:30 PM.
Featuring: Farah Alvin (Nine, Saturday Night Fever), Mia Gerachis (Jekyll & Hyde), and Brian Charles Rooney (The Threepenny Opera).
Special Guest Stars, The Original Cast of the Legendary 11 O'Clock Numbers at 11 O'Clock:
Christina Bianco, Carole J. Bufford, and Scott Coulter.
$35-$45 cover charge. $75 premium seating. $25 food & beverage minimum.
WEED SHOP: THE MUSICAL, APRIL 20 AT 11:30PM:
Celebrate 4/20 and come on down to The Weed Shop! Weed Shop: The Musical follows Alicia, a cheerful doctor with a brand-new medical marijuana practice in town, and Dave, an enthusiastic dispensary owner, as they search for love in Los Angeles. While weed-friendly, this show is for everyone, touching on universally heartwarming themes of love, self-expression, and identity with a hodgepodge of musical styles from classic Broadway tunes to funk.
$20 cover charge. $45 premium seating. 2 drink or $20 food & beverage minimum.
Carole J. Bufford, APRIL 21 AT 9:30PM:
Come Together: When the 1960s Met the 1970s
After a sold out-run of You Don't Own Me: The Fearless Females of the 1960s, Carole J. Bufford returns to Feinstein's/54 Below with an all new show now exploring the change in the musical landscape from 1965-1975. With music made famous by Janis Joplin, The Beatles, The Rolling Stones, Johnny Cash, Dusty Springfield, Bobbie Gentry, Linda Ronstadt, and more, Come Together explores the ever-changing music industry in one of the most exciting, controversial, and impactful ten years our country has ever seen.
A recipient of the Nightlife, Bistro, and BroadwayWorld Awards for Outstanding Vocalist, Carole has become one of the most sought-after young performers on the American jazz and cabaret scene. Carole recently enjoyed a highly praised 10-month solo run at New York's Birdland Jazz Club. Carole has been featured in Michael Feinstein's American Songbook series at Jazz at Lincoln Center.
$30-$45 cover charge. $70-$75 premium seating. $25 food & beverage minimum.
DEAN CESTARI, APRIL 21 AT 11:30PM:
Dean Cestari is thrilled to be making his Feinstein's/54 Below solo concert debut with his show, Here and Now. Under the direction of Ari Axelrod and the musical direction of Rodney Bush (Darling, The Loophole, Otherbody), this show is sure to make you laugh, cry, and sing along. Singing songs influenced by life's ups-and-downs, Dean explores the milestone moments that shaped who he is and have left lasting impressions. Here and Now wittily and earnestly highlights the difficulty of finding who you are in the face of adversity, while also celebrating the freedom and victory that comes from rising above. In a night of comedic and heartfelt stories, Dean will bring you on his journey from three-year-old boy skipping around the house dressed as Dorothy, to starving artist living his dream in the big city.
Special Guests: Ari Axelrod (Milk and Honey, The Last Five Years, Hairspray) and Emily Kay Shrader (Sister Act).
$20 cover charge. $45 premium seating. 2 drink or $25 food & beverage minimum.
CCM CELEBRATES Jerome Robbins, APRIL 22 AT 7:00 & 9:30PM:
Jerome Robbins is a musical theatre legend - and he would have been 100 years old this year. CCM, the country's oldest musical theatre program, celebrates the iconic career of director/choreographer Robbins with a tribute to his artistry, featuring songs from West Side Story, On the Town, Fiddler on the Roof, Call Me Madam, Peter Pan, The King and I, The Pajama Game, Gypsy, and more. Starring a cast of CCM's top alumni from the past thirty-plus years, including Pam Myers (Company), Max Clayton (Bandstand), Lisa Howard (It Shoulda Been You), Blaine Krauss (The Great Comet), Cindy Marchionda (A Chorus Line), the CCM Class of 2018, and more.
$40-$50 cover charge. $80 premium seating. $25 food & beverage minimum.
ASTEP & FRIENDS, APRIL 23 AT 8:00PM:
Artists Striving to End Poverty, founded by Mary-Mitchell Campbell 11 years ago, hosts its inaugural benefit concert and dinner with a one night only event! Intimate, engaging and sure to tug at your heartstrings, come celebrate ASTEP and the art that it brings to deeply underserved communities around the world and right here in NYC. All proceeds benefit ASTEP, which trains volunteer artists to deliver arts programs for children, regardless of their backgrounds.
Join Mary-Mitchell as she invites her best friends onstage to talk about their work with ASTEP, sing a little ditty or two, and honor all the people who make ASTEP possible. Honoring the advocacy of Georgia Stitt.
Featuring: Kate Baldwin (Hello, Dolly!), Mary-Mitchell Campbell (Big Fish),
---
Join Team BroadwayWorld
Are you an avid Cabaret fan in NYC? We're looking for people like you to share your thoughts and insights with our readers. Team BroadwayWorld members get access to shows to review, conduct interviews with artists, and the opportunity to meet and network with fellow theatre lovers and arts workers.
---
Related Articles
View More Cabaret Stories
More Hot Stories For You