Latest News on David Park
Stage Credits
  [US Tour]
Second National Tour, 2021
Marquis de Lafayette / Thomas Jefferson [Replacement]
  [Off-Broadway]
MWM Live Original Production, 2017
Liam
Stage
Performances
  [US Tour]
Second National Tour, 2021
Marquis de Lafayette / Thomas Jefferson [Replacement]
  [Off-Broadway]
MWM Live Original Production, 2017
Liam
David Park News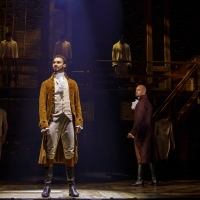 BWW Review: HAMILTON National Tour, DPAC
by Nicole Ackman - May 20, 2022
Lin-Manuel Miranda's musical remains every bit as engaging and innovative today as it was seven years ago. Under Thomas Kail's direction, the show is one of the most unique to have made it big on Broadway.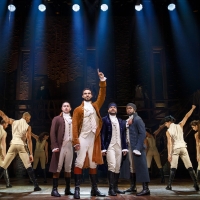 BWW Review: HAMILTON at Broadway Across America
by Brett Cullum - Feb 24, 2022
HAMILTON is a joy to watch, and this cast lives up to the hype of the material they have been entrusted with. Rest assured this is the best way to see the show… live and in person. There is an energy to be shared with the cast and the audience that the COVID era almost made us forget.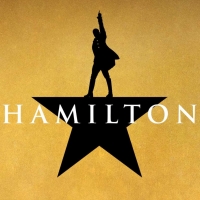 Review Roundup: HAMILTON's Touring 'Angelica' Company Returns to the Stage!
by Review Roundups - Oct 26, 2021
The musical stars Edred Utomi as Alexander Hamilton, alongside Josh Tower as Aaron Burr, Zoe Jensen as Eliza Hamilton, Bryson Bruce as Marquis de Lafayette/Thomas Jefferson, Jon Viktor Corpuz as John Laurens/Philip Hamilton, Tyler Belo as Hercules Mulligan/James Madison, and more.
BWW Feature: ONLINE VIRTUAL OPERA TOUR at Home Computer Screens
by Maria Nockin - Jul 17, 2021
After Hours: Songs of Protest honors and celebrates a wide range of passionate music that galvanizes activists for social justice. This program of iconic songs, made famous by performers like Nina Simone, Marvin Gaye, and Sam Cooke, is specially curated by Host and Artist in Residence Russell Thomas. Soprano Brandie Sutton, baritone Justin Austin.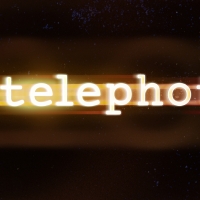 FotoFocus Announces Fall Symposium Theme And New Public Film Program
by Chloe Rabinowitz - Jun 16, 2021
FotoFocus has announced the theme for its fall symposium: Telephotography. The day-long symposium will take place at Cincinnati's Memorial Hall on Saturday, October 9, 2021, and feature lectures and panel discussions from international artists, curators, photojournalists, and educators.
Asian Men on Broadway Celebrated in 2021 Calendar
by A.A. Cristi - Dec 16, 2020
Unapologetically Asian, a brand action campaign set to empower all generations of Asian and Asian Americans to take pride in their culture and heritage, today released the 2021 Broadway Asian Men (BAM!) Calendar which features prominent stage performers from around the country.
PTC Announces Free Online Holiday Concerts
by Stephi Wild - Dec 14, 2020
Pioneer Theatre Company will launch two festive holiday concerts online as part of its month-long celebration, 'Let It Show! PTC's Perfectly Pandemic Productions.' The online concerts are titled 'HOME FOR THE HOLIDAY' and 'LET YOUR HEART BE LIGHT.'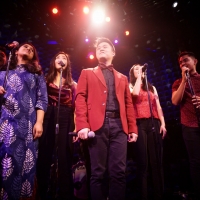 Musical Theatre Factory Tune in Tuesdays Continue With WHO IS CHEEYANG NG?
by Chloe Rabinowitz - Jul 9, 2020
Musical Theatre Factory Tune In Tuesdays continues on July 14th with Who is Cheeyang Ng?. An Asian-American adoptee fighting leukemia; a girl struggling to discover what part she plays in the 1930s Salt March in India; and a 10 year old child grappling with his sexuality.
#54BelowatHome Adds Lea Salonga, Mandy Gonzalez, Paulo Szot, Rachel Tucker and More to Upcoming Lineup
by Chloe Rabinowitz - May 20, 2020
Feinstein's/54 Below has announced that 10 new shows have been added to #54BelowatHome, a series of streamed performances to provide theater fans everywhere with artistic content from their favorite artists.
Linda Eder, Alice Ripley, David Yazbek Ft. Lilli Cooper and More are Heading to Feinstein's/54 Below This Month
by Chloe Rabinowitz - Mar 2, 2020
This Month, FEINSTEIN'S/54 BELOW will present some of the brightest stars from Broadway, cabaret, jazz, and beyond. To purchase tickets or for more information, visit www.54Below.com/Feinsteins or call (646) 476-3551.
David Park Videos

BWW Exclusive: Gavin Creel Sings 'The Last Love Song' on Ryan Scott Oliver's New Album!
by BroadwayWorld TV - Jan 29, 2019
As BroadwayWorld previously reported, Three Points of Contact, a new conceptual album featuring songs from a musical of the same title by Ryan Scott Oliver, will be released in mid-February via Spotify, Apple Music, and all streaming platforms.