Pam Myers News
Richard Skipper Presents A Tribute to Harvey Evans, January 7
by A.A. Cristi - Jan 5, 2022
Richard Skipper will celebrate the beloved Broadway great Harvey Evans with guests Lawrence Leritz, Diane Findlay, Lee Roy Reams, Ronald B. Young, Loni Ackerman, Pamela Meyers on Friday, Jan 7th at 7PM EST/ 4PM PST.
Megan Hilty, Linda Eder, Mykal Kilgore & More to Perform at Feinstein's/54 Below in November
by Chloe Rabinowitz - Oct 29, 2021
Next month, FEINSTEIN'S/54 BELOW, Broadway's Supper Club & Private Event Destination, will present some of the brightest stars from Broadway, cabaret, jazz, and beyond.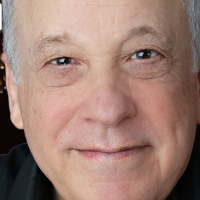 BWW Interview: Kritzerland's Multi-Talented Bruce Kimmel 'Ä" A Man Wearing Many Hats
by Gil Kaan - Jul 14, 2021
Kritzerland will resume its LIVE presentations at Feinstein's at Vitello's with KRITZERLAND's 114th July 28, 2021. Bruce Kimmel, the mastermind behind (and front center) of Kritzerland made some time available between his creative multi-taskings to talk about Kritzerland and his various other accomplishments.
VIDEO: Watch Marisa Tomei and a Sondheim Celebration on STARS IN THE HOUSE - Live at 2pm!
by Taylor Brethauer-Hamling - Apr 26, 2020
Stars in The House continues today (2pm) with Marisa Tomei and a Stephen Sondheim Celebration featuring Pam Myers, Lonny Price, and Danielle Ferland.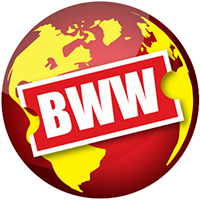 54 Celebrates The Muppets, Salutes Frank Sinatra And More This Week
by A.A. Cristi - Apr 11, 2019
Next week, FEINSTEIN'S/54 BELOW, Broadway's Supper Club & Private Event Destination, presents some of the brightest stars from Broadway, cabaret, jazz, and beyond. To purchase tickets or for more information, visit www.54Below.com/Feinsteins or call (646) 476-3551.
Christine Ebersole, MARILYN MAYE'S 90TH BIRTHDAY, David Yazbek and More Head to 54 Below in April
by Julie Musbach - Mar 30, 2018
This April, FEINSTEIN'S/54 BELOW, Broadway's Supper Club & Private Event Destination, presents some of the brightest stars from Broadway, cabaret, jazz, and beyond.
Photo Coverage: Tommy Tune Concludes Engagement at The Colony Hotel
by Stephen Sorokoff - Feb 5, 2017
Tommy Tune may not be represented on a sidewalk in Palm Beach as his star is embedded on the Hollywood Walk of Fame but if The Colony Hotel ever adds  one, the 10-time Tony Award Winner would own the Palm Beach street.  The legendary Mr. Tune has just concluded another successful engagement at Florida's answer to The Carlyle in New York City and Broadwayworld was there.  Check out the photos.  
BWW Exclusive: Read a Chapter from Kenny Solms' BITS Memoir!
by Nicole Rosky - Nov 29, 2016
If variety is the spice of life, Kenny Solms has tasted great success. Touted in his hometown newspaper as 'Philadelphia's funniest person,' he began his career in New York, where he teamed up with New York University classmate Gail Parent to create material for Leonard Sillman's last Broadway revue New Faces, and sketches for New York's famed Upstairs at the Downstairs. His collaboration with Ms. Parent climaxed with their co-creation of the now legendary Emmy award winning The Carol Burnett Show.
Emmy Winner Lonny Price Joins 54 CELEBRATES THE NEIL SIMON THEATRE Lineup
by Tyler Peterson - Jun 27, 2016
Feinstein's/54 Below, Broadway's Supper Club, which is presenting 54 Celebrates The Neil Simon Theatre, on June 29th, 2016, has added Emmy Award winning director Lonny Price to the star-studded event. Mr. Price was seen on the Neil Simon stage in original production of Stephen Sondheim & George Furth's Merrily We Roll Along. Since then he has become an accomplished director of both theatre and television.
Pam Myers Videos
BWW TV: 4th Annual BROADWAY CABARET FESTIVAL at Town Hall
by Eddie Varley - Nov 1, 2008
The 4th Annual Broadway Cabaret Festival concluded on Sunday, October 19th with Broadway Originals! After the concert the cast took a few short steps next door to Spanky's BBQ for a little post show celebrating, our BWW TV cameras were there to bring you all the fun!