Justin Colombo Broadway and Theatre Credits
Bio:
Broadway Debut! National Tours: Kinky Boots, Rock of Ages. Regional: Shrek, Rocky Horror, Saturday Night Fever, Fiddler, Ragtime. BFA: Ithaca College, Moscow Arts Theatre. Thanks to Telsey + Co, Michael, Ellery, and Joanna. For my parents. #LGM @3up3downblog
(read complete bio)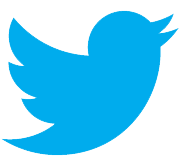 TWITTER WATCH
@JColombo54 - 4/15/21 07:57pm This Patrick Corbin performance is one for the books.
@JColombo54 - 4/15/21 09:54am I'm sorry. But also, you're welcome. @MalloryRubin @netw3rk @RingerVerse
MORE TWEETS
Latest News on Justin Colombo
Bio:
Broadway Debut! National Tours: Kinky Boots, Rock of Ages. Regional: Shrek, Rocky Horror, Saturday Night Fever, Fiddler, Ragtime. BFA: Ithaca College, Moscow Arts Theatre. Thanks to Telsey + Co, Michael, Ellery, and Joanna. For my parents. #LGM @3up3downblog
(read complete bio)
Latest News on Justin Colombo
Stage Credits
  [Off-Broadway]
Off-Broadway Revival Production, 2021
Performer
  [Broadway]
Original Broadway Production, 2013
Ensemble [Replacement]
Stage


Performances
  [Off-Broadway]
Off-Broadway Revival Production, 2021
Performer
  [Broadway]
Original Broadway Production, 2013
Ensemble [Replacement]