Latest News on Tess Jonas
Tess Jonas News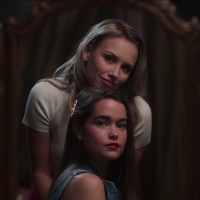 VIDEO: Netflix Share Trailer For FIRST KILL Vampire Drama Film
by Michael Major - May 12, 2022
The cast includes Imani Lewis (Cal), Sarah Catherine Hook (Juliette), Elizabeth Mitchell (Margo), Will Swenson (Sebastian), Aubion Wise (Talia), Jason Robert Moore (Jack), Gracie Dzienny (Elinor), Dylan McNamara (Oliver), Dominic Goodman (Apollo), Phillip Mullings Jr (Theo)., MK xyz (Tess), Jonas Dylan Allen (Ben), and Roberto Mendez (Noah).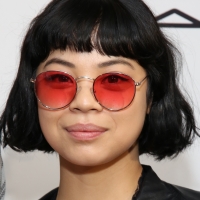 Eva Noblezada, Bianca Marroquin & More to Perform Next Week at The Green Room 42
by Chloe Rabinowitz - Nov 5, 2021
The Green Room 42 has announced their line-up for the next week. Located inside YOTEL Times Square (570 Tenth Avenue, Fourth Floor), The Green Room 42 is Broadway's newest, most spacious, and funkiest cabaret club.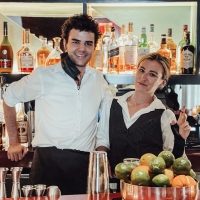 Tess Jonas and Frankie González to Present MILD BREAKTHROUGHS at The Green Room 42
by Chloe Rabinowitz - Oct 6, 2021
THE GREEN ROOM 42 will present Tess Jonas and Frankie González in "MILD BREAKTHROUGHS" on Monday, November 8.  Currently starring in their roles as 'Masked Restaurant Workers,' Tess and Frankie are dropping the masks—both literal and metaphorical— for a real, no-BS check-in of what it's like to be a working artist in NYC right now.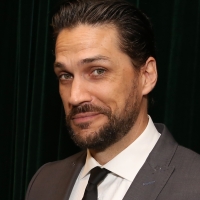 Will Swenson Joins the Cast of Netflix Vampire Series FIRST KILL
by Stephi Wild - May 30, 2021
Broadway's Will Swenson has been cast in the upcoming Netflix+ vampire series, First Kill. Written by Felicia D. Henderson and best-selling author Victoria "V. E." Schwab, First Kill is based on a short story by Schwab.
BWW Feature: Stephen Mosher's Pandemic Playlist Number Twenty
by Stephen Mosher - Apr 18, 2020
Stephen Mosher returns with his 20th Pandemic Playlist featuring the great talents of the nightclub industry.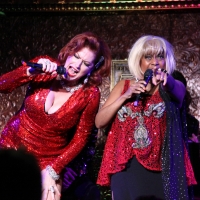 BWW Feature: A Thousand (Or More) Words About Cabaret in 2019
by Stephen Mosher - Dec 31, 2019
Stephen Mosher looks back at the cabaret scene, as captured by his camera in 2019
BWW Review: TESS JONAS ANYTHING BUT QUIET Illuminates at 54 Below
by Stephen Mosher - Sep 3, 2019
An evening of Broadway, literature and feminism puts Tess Jonas in the spotlight, where she belongs.
Shoshana Bean, Krysta Rodriguez, New Musicals And More Announced At Feinstein's/54 Below
by A.A. Cristi - Aug 29, 2019
This Month, FEINSTEIN'S/54 BELOW, Broadway's Supper Club & Private Event Destination, presents some of the brightest stars from Broadway, cabaret, jazz, and beyond. To purchase tickets or for more information, visit www.54Below.com/Feinsteins or call (646) 476-3551.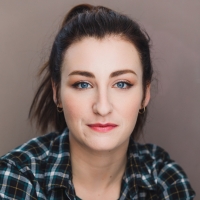 Tess Jonas Stars in ANYTHING BUT QUIET at 54 Below
by Julie Musbach - Aug 20, 2019
FEINSTEIN'S/54 BELOW, Broadway's Supper Club, presents Tess Jonas in a?oeANYTHING BUT QUIET: THE LIT(ERARY) WOMEN OF MUSICAL THEATREa?? on Sunday, September 1.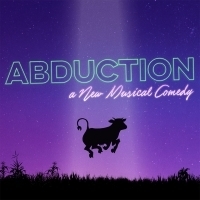 Cast Announced For ABDUCTION THE MUSICAL At NYMF
by Stephi Wild - Jun 9, 2019