Lynn Burks News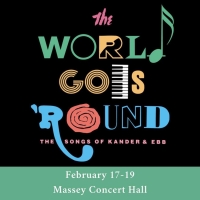 Review: BUMT's Sparkling and Sophisticated THE WORLD GOES 'ROUND Is Gone Too Soon
by Jeffrey Ellis - Feb 22, 2023
Sometimes, even imperceptibly and when you least expect it, you may find yourself in search of something that helps to take you away from the rigors of the real world, to transport you to a long-dreamed-of land of fantasy which exists in your heart of hearts. Perhaps that journey is spurred on by a passing thought, a barely realized memory of something lost long ago to the past, or you hear a snippet of a song, a melody that instantly makes your heart fill with emotion, and you are swept away…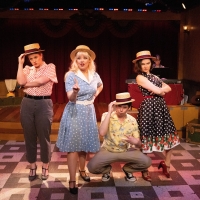 Review: THE PIN UP GIRLS at NJ Rep Shines Bright on the Long Branch Stage
by Marina Kennedy - Jun 20, 2022
Plan to visit New Jersey Repertory Company (NJ Rep) for their new musical production that has it all, The Pin Up Girls: A Musical Love Letter. The show is a wonderfully performed timeless tribute to our armed forces.  Its music and stories will captivate a broad audience.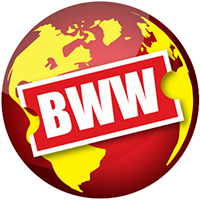 New Jersey Repertory Company Presents THE PIN-UP GIRLS: A MUSICAL LOVE LETTER
by A.A. Cristi - May 19, 2022
New Jersey Repertory Company, located at 179 Broadway in Long Branch is proud to present "The Pin-Up Girls: A Musical Love Letter" written by James Hindman & Jeffrey Lodin. Performances are June 9th through July 10th, Thursdays & Fridays 8pm; Saturdays 3pm & 8pm; and Sundays at 2pm. Patrons can purchase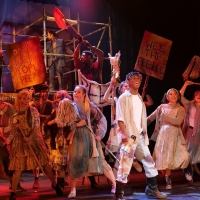 BWW Review: Belmont University Musical Theatre Comes Roaring Back With Fabulous URINETOWN THE MUSICAL
by Jeffrey Ellis - Nov 13, 2021
Anyone who's been even the least bit concerned about the future of musical theater, in general, or the status of Belmont University Musical Theatre, in particular, need worry no more. The multi-talented triple threats studying on the Nashville campus, under the tutelage of program coordinator Nancy Allen and her team of top-flight educators, are proof that musical theater as we know it continues to flourish even in the darkest and most difficult of times.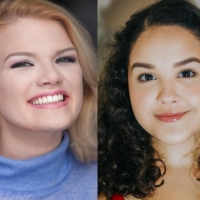 STICKS & STONES Cast Members on Dream Roles, Onstage Mishaps, and More!
by Stephi Wild - Oct 15, 2020
Playing Davida's sisters (who function as the show's narrators) are Cassie Donegan of Nashville, Tennessee as Abigail and Gabriela Gonzalez (a sophomore at Winthrop University) of Charlotte, North Carolina as Zeruiah.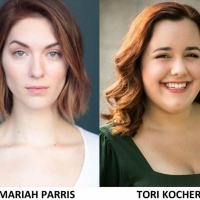 Parris, Kocher Join Mad Lib Inspired Showtune Cabaret
by Stephi Wild - Sep 15, 2019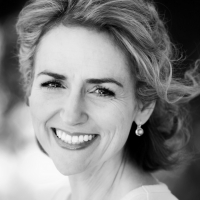 Littleton, Burks, Logsdon Headline Showtune Mad Lib-Inspired Cabaret Fundraiser
by Stephi Wild - Aug 23, 2019
Producer Ken Bernstein has announced 'Broadway Way Way...WAY Out There: A Night of Mad Lib Inspired Showtunes' at Bongo After Hours Theatre on Monday, September 16th at 7:00 p.m.

BWW Review: Belmont University Musical Theatre's Delightful and Entertaining THOROUGHLY MODERN MILLIE
by Jeffrey Ellis - Mar 29, 2019
Anna Perry's energetic and period-perfect choreography - along with impressive performances from a cadre of university students destined for Broadway stardom - ensures that Belmont University Musical Theatre's Thoroughly Modern Millie is a complete and utter delight, featuring a memorable score wrapped up in a rather daft but engaging storyline that earns every bit of the resounding applause in a standing ovation that comes at show's end.

First Night's Top Ten of 2018 Announced in Nashville Tonight
by Jeffrey Ellis - Dec 10, 2018
In anticipation of the gala 30th anniversary celebration of The First Night Awards, Tennessee's best and brightest in live theater were revealed tonight as First Night's Top Ten of 2018 - reviewer and critic Jeffrey Ellis' annual recognition for theater in the Volunteer State - were announced during a Facebook Live presentation from Nashville.

BWW Review: Belmont University Musical Theatre's Startling Revival of SIDE SHOW
by Jeffrey Ellis - Nov 18, 2018
Macy Medford and Arden Guice may only be college students, but their performances as Violet and Daisy Hilton, the heroines of Side Show - the iconic musical by Bill Russell, Henry Krieger and Bill Condon that debuted on Broadway some 20 years ago - in Belmont University Musical Theatre's production that runs for just one weekend, are nothing less than a professional triumph for each young woman. Thoroughly committed and startlingly focused, Medford and Guice perform an oftentimes tricky, always challenging, task in order that the two young women effectively become their characters, ensuring the musical packs an emotional wallop delivered straight to the collective heart of its audience, while showcasing the evolution of a musical theatre program at the Nashville university, which over the years has gained a national reputation as the training ground of the next generations of Broadway stars yet to be.
Lynn Burks Videos
BWW TV: Watch Highlights from BUDDY: THE BUDDY HOLLY STORY at the MUNY!
by BroadwayWorld TV - Jul 14, 2015
The Muny presents Buddy: The Buddy Holly Story, beginning tonight, July 13, and running through July 20 at Forest Park. Written by Alan Janes, Buddy: The Buddy Holly Story is directed by Marcia Milgrom Dodge, choreographed by Josh Walden and music directed by Michael Horsley. Below, BroadwayWorld brings you a first look at the production!