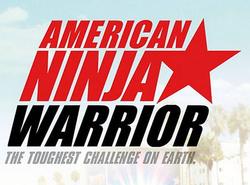 G4's heart-racing obstacle course competition series, "American Ninja Warrior" is conducting a nationwide search to find the ultimate athlete who will be crowned the first, true American Ninja Warrior. The series is hosted by Olympic Gold Medalist Jonny Moseley and Comedian Matt Iseman along with sideline reporter, Angela Sun, who will give fans an up-close look at the course and its competitors.
Schoolteachers, firemen, police officers and other everyday heroes will turn themselves into acrobatic athletes on this arduous obstacle course. Regional qualifying competitions in Los Angeles, Dallas and Miami will determine the finalists who will ultimately have a shot at a $500,000 cash prize and the chance to win the coveted American Ninja Warrior title. The national finals will culminate in Las Vegas with the top 100 competitors trying their hand at the punishing four-stage obstacle course fashioned after the original Mount Midoriyama in Japan.
Based on the global hit from the Tokyo Broadcast System titled "Sasuke," the original series had 2,700 competitors attempt to complete the challenge, with only three successfully completing the course.
"American Ninja Warrior" will air original episodes on both G4 and NBC. The first two episodes will premiere on G4 Sunday May 20th from 9 pm-11 pm followed by two new episodes on NBC the following night, Monday, May 21st from 9 pm-11pm. New episodes will air Sundays on G4 and Mondays on NBC throughout the run of the series.
"American Ninja Warrior" is executive produced by A. Smith & Co. Productions' founders Arthur Smith and Kent Weed ("Hell's Kitchen," "I Survived a Japanese Game Show," "Pros vs. Joes") along with Lake Paradise Entertainment's Holly Wofford and Viki Cacciatore.
Latest Tweets
| | |
| --- | --- |
| 11/12 @ 7:00 AM | ninjawarrior - Things @tylercgillett did to this course: CRUSHED IT! https://t.co/XHTNGkAqi4 |
| | |
| --- | --- |
| 10/31 @ 9:00 AM | ninjawarrior - There's nothing quite as spooky as face-planting on the ninja course. #HappyHalloween! 👻 https://t.co/whVaeE1owU |
| | |
| --- | --- |
| 10/31 @ 5:00 AM | ninjawarrior - There's nothing scarier than a bone-chilling scream. 💀 #HappyHalloween! https://t.co/71Ez4tRwyX |
| | |
| --- | --- |
| 10/30 @ 8:00 AM | ninjawarrior - It's a perfect day for some @JoeMoravsky! ☔️ https://t.co/pDVe92xEQp |
| | |
| --- | --- |
| 10/28 @ 8:00 AM | ninjawarrior - Karson Voiles gave every ounce of fight he had in this run. https://t.co/C6MBtL1E6J |
Latest Articles About American Ninja Warrior on NBC