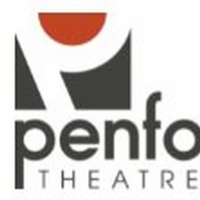 Penfold Theatre Company Announces 2021-22 Season
by Chloe Rabinowitz - July 30, 2021

Penfold Theatre Company (Penfold) has announced the titles and dates for the 2021-22 Season. Season 14 will look at the reimagining of classic stories, bringing two "Great Plays in Great Places" produ...
---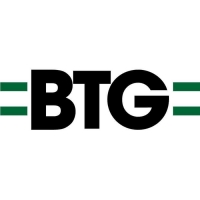 Berkshire Theatre Group Announces 2021/22 Fall and Winter Season
by Chloe Rabinowitz - July 30, 2021

Berkshire Theatre Group has announced the 2021/22 fall and winter season at The Colonial Theatre in Pittsfield and The Unicorn Theatre in Stockbridge. Berkshire Theatre Group carefully monitors CDC gu...
---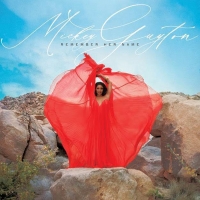 Mickey Guyton Releases Album Title Track 'REMEMBER HER NAME'
by Sarah Jae Leiber - July 30, 2021

"'Remember Her Name' is a song for anyone who has ever felt less than, forgotten or up against impossible obstacles," shares Guyton. "I hope this song is a reminder of the importance of self-worth and...
---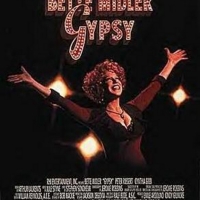 1993 GYPSY Film, Starring Bette Midler, is Streaming Now
by Stephi Wild - July 30, 2021

The cast includes Bette Midler as Mama Rose, alongside Cynthia Gibb, Elisabeth Moss, Peter Riegart, Jennifer Rae Beck, Lacey Chabert, Edward Asner, Linda Hart, Christine Ebersole, Andrew Martin, Tony ...
---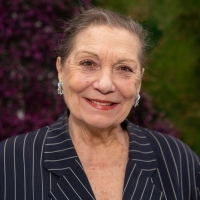 Graciela Daniele Will Be Honored With The 2020 Special Tony Award For Lifetime Achievement In The Theatre
by Stephi Wild - July 29, 2021

Graciela Daniele has directed on Broadway, at Lincoln Center and the Public Theater, and at regional theaters and has earned ten Tony Award nominations and six Drama Desk nominations. Her Broadway Dir...
---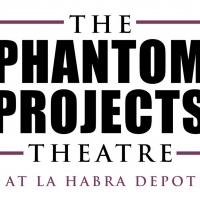 Phantom Projects Announces Expansion
by Alexa Criscitiello - July 28, 2021

For the last 24 years, La Mirada-based Phantom Projects Theatre Group has performed for nearly a million audience members throughout the United States, between a combination of touring shows that trav...
---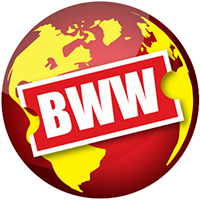 The 5th Avenue Theatre Announces Second Cycle of New Musical Commissions for FIRST DRAFT: RAISE YOUR VOICE
by Alexa Criscitiello - July 28, 2021

The 5th Avenue Theatre announced today the five writing teams representing BIPOC writers of all gender identities, women writers, transgender writers, gender non-conforming writers, and non-binary wri...
---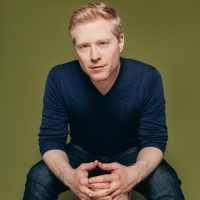 Anthony Rapp to Star in Staged Reading of ANDY WARHOL IN IRAN at Barrington Stage Company
by Chloe Rabinowitz - July 28, 2021

Barrington Stage Company has announced that Obie Award winner Anthony Rapp (Rent, If/Then) will take on the title role in a staged reading of Andy Warhol in Iran on Sunday, August 22, 2021 at 8:00 pm ...
---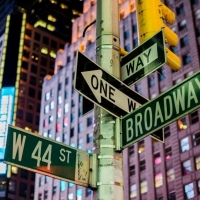 BWW Exclusive: Bringing Back Broadway, Part 1- Waking the City That Never Sleeps
by Alexa Criscitiello - July 28, 2021

Over the next few weeks, BWW is giving you an insider look at the reopening process as Broadway prepares to take the stage once more. This week we chat with Broadway League President, Charlotte St. Ma...
---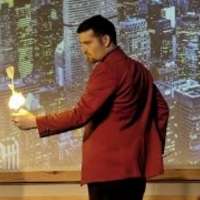 Colorado Stars Of Magic Will Perform at Holiday Theatre Next Month
by Stephi Wild - July 28, 2021

Gene Gordon starts off the evening's entertainment at 6:30 p.m. with close-up magic in the lobby with the Main Stage performance beginning at 7:30 p.m. This family-friendly show stars Shane Cohen whos...
---
Lindsey Gort, Tracie Thoms, Janel Parrish, Zane Carney Star In TARANTINO LIVE: FOX FORCE FIVE & THE TYRANNY OF EVIL MEN
by Alexa Criscitiello - July 27, 2021

Once upon a time in Hollywood, a couple of friends decided to stage a concert with a few unbelievably talented vocalists singing songs from Quentin Tarantino's roster of movie soundtracks and an actre...
---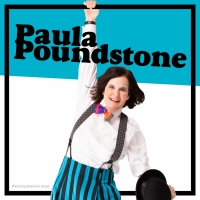 Comic Paula Poundstone Returns To The Duke Energy Center This October
by Chloe Rabinowitz - July 27, 2021

Paula Poundstone, whose razor-sharp improv skills have delighted comedy audiences for nearly 40 years, brings her acclaimed one-woman show to the A.J. Fletcher Opera Theater at the Duke Energy Center ...
---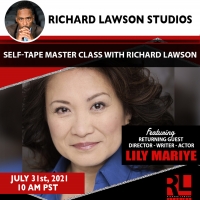 The Richard Lawson Studios Self Tape Master Class Series Returns With Lily Mariye
by Chloe Rabinowitz - July 27, 2021

The Richard Lawson Studios Self Tape Master Class Series is back with returning guest teacher, director/writer/actor Lily Mariye on July 31st, 2021. Classes take place every Saturday morning at 10 AM ...
---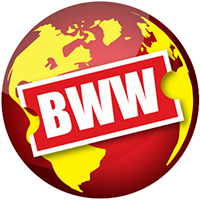 Three-Time Grammy Nominated Jazz Vocalist Denise Donatelli Reimagines Bacharach On New Album Released on Savant Records August 27, 2021
by Alexa Criscitiello - July 26, 2021

Just as the indelible vibe of the legendary Burt Bacharach was beginning to take hold of our culture and become the soundtrack of everyone's lives, three-time GRAMMY nominated vocalist Denise Donatell...
---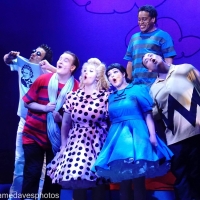 BWW Feature: Celebrate under the stars with YOU'RE A GOOD MAN CHARLIE BROWN at Super Summer Theatre
by Debbie Hall - July 26, 2021

As each day continues to be a roller coaster ride with all of the changes, the beloved Charlie Brown and his friends in the Peanuts gang, through a revue of songs and vignettes, explores life through ...
---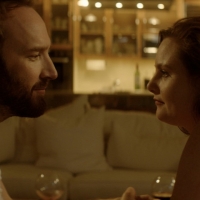 Stephen Carlile Makes American Feature Film Debut in PERFECTLY GOOD MOMENT
by Stephi Wild - July 25, 2021

In August, he will return to rehearsals for The Lion King in anticipation of their reopening date of September 14th, 2021.
---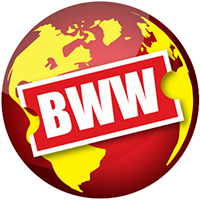 Berkshire Theatre Group Announces Bobbie's Summer Series
by Stephi Wild - July 24, 2021

A collection of talented musicians will entertain with a variety of genres ranging from folk-rock to fiddle tunes to country and more. Patrons are encouraged to bring a lawn chair or blanket for use o...
---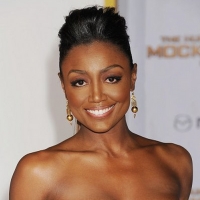 Patina Miller Will Receive 'Inspiration Award' at North Fork TV Festival
July 23, 2021

Currently, Patina Miller stars as 'Raquel 'Raq' Thomas' in POWER BOOK III: RAISING KANAN, the latest spinoff for Starz.
---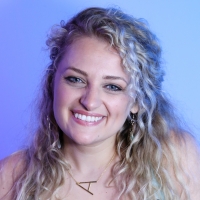 Ali Stroker in Talks to Lead BEING HEUMANN Movie
July 22, 2021

From the time she contracted polio in 1949 in Brooklyn which confined her to a wheelchair, and was deemed a fire hazard at age five and told to stay home, Heumann has been a crusader for the rights of...
---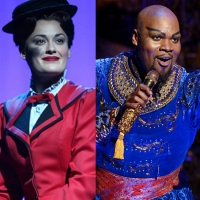 VIDEO: Meet the Disney on Broadway Stars of LIVE AT THE NEW AM
by Team BWW - July 22, 2021

Tonight kicks off Live at The New Am: A Benefit Concert for The Actors Fund, celebrating the reopening of Broadway's New Amsterdam Theatre and honoring the remarkable support that The Actors Fund has ...
---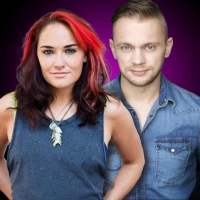 Matt DeAngelis, Christine Dwyer, and Liz Callaway Will Perform at Theatre By The Sea This Month
by Stephi Wild - July 22, 2021

On July 31, join Tony nominated Broadway favorite, Liz Callaway, up close and personal for an evening of beloved songs from Broadway (Cats, Baby), pop, and film (Anastasia) with award-winning Alex Ryb...
---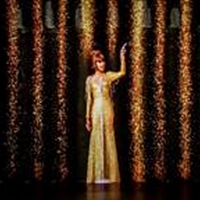 AN EVENING WITH WHITNEY: THE WHITNEY HOUSTON HOLOGRAM CONCERT to Play Extended Harrah's Residency
by Alexa Criscitiello - July 21, 2021

The boundary-breaking hologram concert spectacle, AN EVENING WITH WHITNEY: THE WHITNEY HOUSTON HOLOGRAM CONCERT, featuring the voice of one of the world's greatest entertainers virtually performing am...
---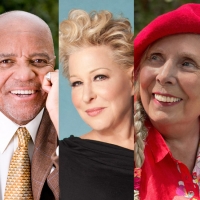 Justino Díaz, Berry Gordy, Lorne Michaels, Bette Midler and Joni Mitchell to Receive 44th Kennedy Center Honors
by Chloe Rabinowitz - July 21, 2021

Recipients to be honored at the annual national celebration of the arts in Washington, D.C. are: operatic bass-baritone Justino Díaz, Motown founder, songwriter, producer, and director Berry Gordy, Sa...
---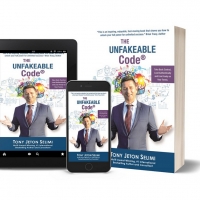 Tony Jeton Selimi Releases New Book THE UNFAKEABLE CODE
by Chloe Rabinowitz - July 20, 2021

Tony Jeton Selimi has announced the release of his new book, The Unfakeable Code: Take Back Control, Lead Authentically and Live Freely on Your Terms. It is being described as 'A life manual that give...
---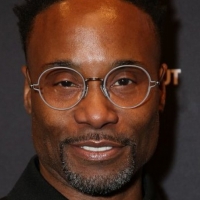 Renée Elise Goldsberry Joins Billy Porter's Directorial Debut WHAT IF?
by Alexa Criscitiello - July 19, 2021

Tony. Emmy, and Grammy award winner, Billy Porter, is set to make his feature directorial debut with the feature film, What If?.
---
Current Shows on CBS
Latest CBS Tweets
8/3 @ 1:47 PM

CBS - Looking for the Queen? 👑 Here she is 😌 @loveislandusa @CBSBigBrother @TheEqualizerCBS https://t.co/4GiqsLdAXa
Retweet | Reply | Original Link   
8/3 @ 11:16 AM

CBS - Things are 🎶getting good🎶 Join us as "demo-girl" @Lauren_Alaina takes over an all-new episode of Secret… https://t.co/Pau5qMt9Vc
Retweet | Reply | Original Link   
8/2 @ 1:20 PM

CBS - The thirst is real...💦 PSA: Drink Up!🥤 #thirsttrap @loveislandusa @cbsbigbrother https://t.co/6dRVLOU7Ng
Retweet | Reply | Original Link   
8/1 @ 10:49 AM

CBS - ⚠️ SPOILERS AHEAD ⚠️ In summer-y: This week was WILD. 🔥 @loveislandusa @cbsbigbrother https://t.co/Qbmpu1BO7T
Retweet | Reply | Original Link   
7/31 @ 2:39 PM

CBS - Nothing says the weekend like a BBQ with your friends and family! #grillinandchillin What's your go-to BBQ food? H… https://t.co/QG0Yw4ArmK
Retweet | Reply | Original Link   
7/30 @ 4:00 PM

CBS - An all-new Secret #CelebrityRenovation featuring @sabrinasoto, @jcamerontv, @nischelleturner, and special guest… https://t.co/i2zGJIFApa
Retweet | Reply | Original Link   
7/30 @ 2:00 PM

CBS - Summer is CBS. ☀️ 🔥 @loveislandusa @cbsbigbrother https://t.co/5Pg1rmTNAj
Retweet | Reply | Original Link   
7/30 @ 1:21 PM

CBS - Forget the resties, we're all about our besties 💕#InternationalFriendshipDay (📸: Instagram) https://t.co/wTGHvKoyUL
Retweet | Reply | Original Link   
7/30 @ 12:59 PM

CBS - 🤐 = @TheRealEve Anyone else get in trouble at school growing up? Don't miss Eve on tonight's all-new episode of… https://t.co/RHsittcuFn
Retweet | Reply | Original Link   
7/29 @ 2:12 PM

CBS - The @MagnumPICBS fans have spoken. Happy #ThrowbackThursday from these island cuties! 🌺 https://t.co/SYzH5NKHJD
Retweet | Reply | Original Link   
7/29 @ 1:53 PM

CBS - From one intern to another, we couldn't agree more and we are on TOTALLY board to make this happen. 🎬 Real questio… https://t.co/HhPFMvT7ve
Retweet | Reply | Original Link   
7/29 @ 12:56 PM

CBS - Hey, @TheRealEve, we see you putting in work! 👋 Don't miss an all-new episode of Secret #CelebrityRenovation TOMOR… https://t.co/r8s58Y0cMX
Retweet | Reply | Original Link   
7/29 @ 12:36 PM

CBS - In honor of #nationalinternday tell us something our intern has to know about a show on CBS. 🤓
Retweet | Reply | Original Link   
7/28 @ 6:04 PM

CBS - Thanks for the best time ever, time to give CBS back their password!🤭 See you TUUuuuuMOrrrowwW NAAAIiiGHhhTtt ♥️… https://t.co/td3wq38rjp
Retweet | Reply | Original Link   
7/28 @ 6:02 PM

CBS - Drop your reaction to tonight's recoupling using your favorite #loveislandusa gif! I'll start... @MATTHEWHOFFMAN1 https://t.co/0uQjwJVNbl
Retweet | Reply | Original Link   
7/28 @ 5:59 PM

CBS - Forever recoupling with this one! ♥️ #loveislandusa -@MATTHEWHOFFMAN1 https://t.co/Mowsx6Gnin
Retweet | Reply | Original Link   
7/28 @ 5:57 PM

CBS - Will and Kyra are giving me major Johnny and Cely Casa Amor vibes...anyone else? #loveislandusa -@MATTHEWHOFFMAN1
Retweet | Reply | Original Link