Brooklyn Photos
Browse photos from live + streaming theatre in Brooklyn.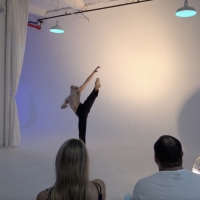 Photos: Ziel Dance & Film Festival Presents REFRACTIONS
by Chloe Rabinowitz - Dance

(7/9/2021) - Ziel Dance Theater, a modern dance company founded in Brooklyn, NY, hosted their first in-person performance and film screening at David DuPuy Studios on Saturday, June 26th titled, Ziel Dance & Film Festival - Refractions, an immersive, multimedia night of dance about breaking out through isolation.
---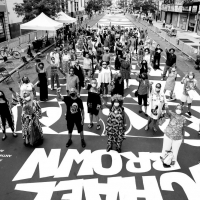 Photo Flash: Over 100 Black Cultural Leaders And Artists Celebrate Iconic Photo with "A Great Day in New York"
by Alexa Criscitiello - New York City

(8/13/2020) - On August 12, 1958, in the midst of this nation's burgeoning civil rights movement, a legendary group of jazz artists gathered in Harlem to be forever captured in the iconic photo, "A Great Day in Harlem."
---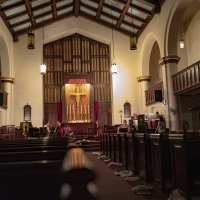 Photo Flash: The Shrill Collective Site-Specific Reimagining Of TRIFLES Has Opened
by Chloe Rabinowitz - Off-Off-Broadway

(1/21/2020) - The Shrill Collective opened their site-specific, reimagined telling of a feminist classic this weekend at the St. Paul's Lutheran Church of Williamsburg (J/M/Z to Marcy Avenue). TRIFLES runs for 3 more performances this weekend (January 23, 24, 25 at 7:30PM) with benefits supporting The Lower Eastside Girls Club.
---