Brooklyn Photos
Browse photos from live + streaming theatre in Brooklyn.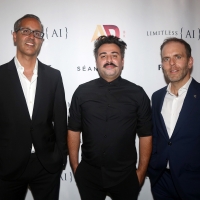 Photos: LIMITLESS AI Celebrates Opening Night at ArtsDistrict Brooklyn
by Bruce Glikas - New York City

(7/31/2022) - ArtsDistrict Brooklyn, an immersive and experiential arts venue, just celebrated the US premiere of 'Limitless AI' by internationally-renowned artists Ferdi & Eylul Alici of Ouchhh Studio (Istanbul), creators of the award-winning 2018 global sensation, 'Poetic AI,' which was seen by 1 million visitors at Atelier des Lumières in Paris.
---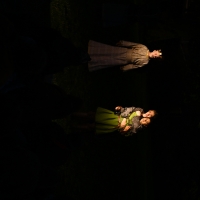 Photos: First Look at New York Classical Theatre's CYMBELINE
by Chloe Rabinowitz - Off-Broadway

(6/23/2022) - New York Classical Theatre has released production photography for their reimagined production of Shakespeare's romantic adventure Cymbeline, directed by Stephen Burdman. The production is presented free of charge at public parks in Manhattan and Brooklyn through July 10, 2022. Check out photos below!
---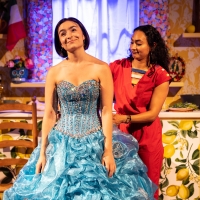 Photos: First Look at QUINCE at The Bushwick Starr
by Chloe Rabinowitz - Brooklyn

(6/7/2022) - The Bushwick Starr is partnering with One Whale's Tale to present QUINCE. Originally presented as an abridged workshop at the People's Garden in 2020, QUINCE is the story of a 15 year-old Chicana confronting her queer identity, family and religion on the eve of her quinceañera. Get a first look at photos!
---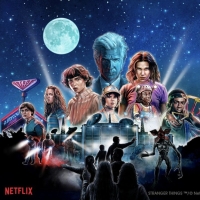 Photos: Stranger Things: The Experience Brings the Upside Down to New York City this Spring
by Marissa Tomeo - New York City

(5/12/2022) - Netflix and experience discovery platform Fever have teamed up to deliver a new immersive Stranger Things experience which launches at The Duggal Greenhouse in the Brooklyn Navy Yard on May 7. Here, fans are transported into the Stranger Things Universe! View pictures and learn more about this new experience.
---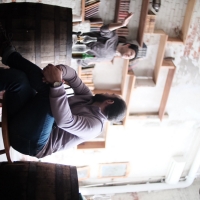 Photos: First Look at ALL THE MOURNFUL VOICES at Forgotten Works
by Stephi Wild - Brooklyn

(4/14/2022) - INVULNERABLE NOTHINGS production of Matthew Gasda's new play All the Mournful Voices opens on April 15 and coincides with the 157th anniversary of President Lincoln's assassination, a major subject of the work. The site-responsive immersive production runs through April 29 at Forgotten Works in DUMBO, Brooklyn.
---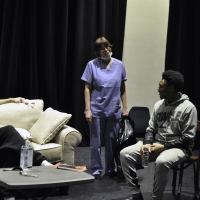 Photos: SICK Begins Rehearsals At The Mark O'Donnell Theater
by Chloe Rabinowitz - Brooklyn

(2/4/2022) - A limited engagement of Zayd Dohrn's SICK will open at The Mark O'Donnell Theater, on Thursday February 17th, and play through Sunday February 20th.
---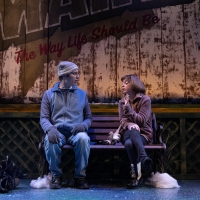 Photos: EPIC Players Presents ALMOST, MAINE
by Chloe Rabinowitz - Off-Off-Broadway

(12/9/2021) - EPIC Players is presenting Almost, Maine, a delightful romantic-comedy by John Cariani about hope, love and connection. Set in a remote, mythical town, this midwinter night's dream is sure to captivate audiences as they follow residents of Almost, who find themselves falling in and out of love in unexpected and often hilarious ways.
---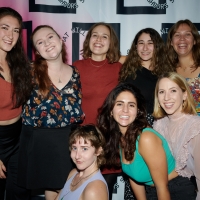 Photos: What Will the Neighbors Say? Celebrates 5th Anniversary
by Chloe Rabinowitz - Brooklyn

(9/29/2021) - What Will the Neighbors Say? took over Any Thing Bar in Brooklyn to celebrate their fifth anniversary, as well as their official relaunch with revamped language, fresh visuals and a new Board of Directors.
---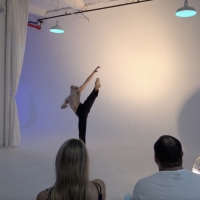 Photos: Ziel Dance & Film Festival Presents REFRACTIONS
by Chloe Rabinowitz - Dance

(7/9/2021) - Ziel Dance Theater, a modern dance company founded in Brooklyn, NY, hosted their first in-person performance and film screening at David DuPuy Studios on Saturday, June 26th titled, Ziel Dance & Film Festival - Refractions, an immersive, multimedia night of dance about breaking out through isolation.
---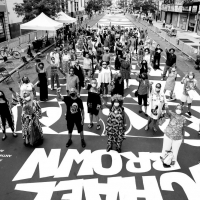 Photo Flash: Over 100 Black Cultural Leaders And Artists Celebrate Iconic Photo with "A Great Day in New York"
by A.A. Cristi - New York City

(8/13/2020) - On August 12, 1958, in the midst of this nation's burgeoning civil rights movement, a legendary group of jazz artists gathered in Harlem to be forever captured in the iconic photo, "A Great Day in Harlem."
---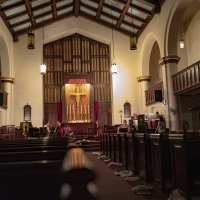 Photo Flash: The Shrill Collective Site-Specific Reimagining Of TRIFLES Has Opened
by Chloe Rabinowitz - Off-Off-Broadway

(1/21/2020) - The Shrill Collective opened their site-specific, reimagined telling of a feminist classic this weekend at the St. Paul's Lutheran Church of Williamsburg (J/M/Z to Marcy Avenue). TRIFLES runs for 3 more performances this weekend (January 23, 24, 25 at 7:30PM) with benefits supporting The Lower Eastside Girls Club.
---