SHOW
DATES
THEATRE
HOT PICK


Romeo + Juliet


Join us for our production of Romeo + Juliet. Produced by bkONE productions and performing on the MainStage theatre at Industry City in Sunset Park,
6/22 - 8/17/2022



PHOTOS

CAST

Industry City Courtyard 1/2
254 36th St, Brooklyn, NY 11232
Brooklyn

The Maids


Two sisters, maids to a wealthy society woman, act out fantasies of class, love and revenge while the lady of the house is out on
8/18 - 8/21/2022

Irondale Ensmble Project
85 South Oxford Street
Brooklyn

Seven Sins


From the creator of Nutcracker Rouge and Queen of Hearts, you are cordially invited to give in to temptation and eat the apple with Adam
4/1 - 8/28/2022

Company XIV
383 Troutman Street
Brooklyn

R.E.S.P.E.C.T.


From the producers of A Simon & Garfunkel Story comes "R.E.S.P.E.C.T." the ultimate tribute to the legendary Queen of Soul, Aretha Franklin. The elevated concert
10/6 - 10/8/2022



VIDEOS

Kings Theatre
1027 Flatbush Avenue, Brooklyn NY 11226
Brooklyn

Four Saints in Three Acts


The Lucille Lortel Theatre presents a solo play presentation of Four Saints in Three Acts, starring renowned actor David Greenspan (The Patsy, Strange Interlude) interpreting
9/15 - 10/9/2022

Target Margin Theatre
232 52nd Street
Brookllyn




Back to the Main Page | Browse Local Theatres
---
Latest Brooklyn Reviews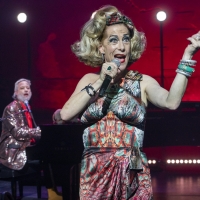 BWW Review: KIKI AND HERB SLEIGH at Harvey Theater At BAM Strong
by Cindy Sibilsky - December 02, 2021
The kooky Christmas show marks the pair's return to the boisterous characters, a boozy aging chanteuse, Kiki, and her loyal accompanist, Herb. In SLEIGH, traditions are turned upside down. Don't expect a Christmas revue. Many of the songs are Christmas-adjacent or Christmas-obscure, but they suit th...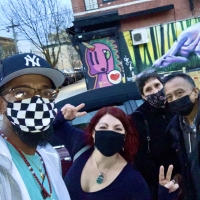 BWW Review: TAXILANDIA Takes a Ride Through Bushwick
by Cindy Sibilsky - April 19, 2021
In Taxilandia — a solo show that a maximum of three audience members at a time watch from the backseat of a cab — Modesto Flako Jimenez is the charismatic guide unveiling the hellish and heavenly aspects of Bushwick's past, present, and uncertain future....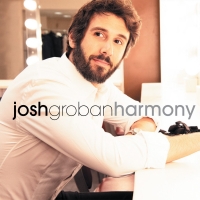 BWW Album Review: Josh Groban Performs in Near-Perfect HARMONY
by Amanda Prahl - March 22, 2021
The experience of listening to a Josh Groban album is not dissimilar to the experience of watching one of those classic '90s romantic comedies. There's a warmth and familiarity to both, a reassurance that what you're getting is heartfelt and genuine, even if it's not reinventing the wheel. That's ex...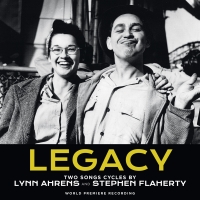 BWW Album Review: Ahrens & Flaherty's LEGACY Is a Truly Heartfelt Tribute
by Amanda Prahl - December 11, 2020
Bright spots in 2020 have been few and far between, but 'Legacy,' a previously-unreleased pair of song cycles from Lynn Ahrens and Stephen Flaherty, is definitely one of the year's unexpected highlights....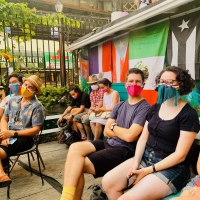 BWW Review: In QUINCE, Live Theatre Blooms at The People's Garden in Bushwick
by Cindy Sibilsky - August 23, 2020
Quince may not have been ground-breaking or earth-shattering, it was quirky, charming, celebratory, and delightful, filled with sincerity and warmth. The grassroots style and non-pretentious 'let's put on a show!' vibe was welcoming, refreshing, and well-suited to the surroundings. ...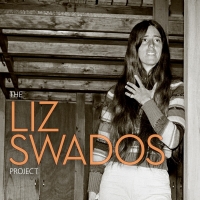 BWW Album Review: THE LIZ SWADOS PROJECT is an Emotionally Moving Tribute to this One of a Kind Visionary
by Courtney Savoia - June 15, 2020
The Liz Swados Project pays tribute to this unique and forward-thinking artist and showcases the voices of Broadway's elite including Sophia Anne Caruso; Ali Stroker; Starr Busby; Damon Daunno; and many more. Liz Swados' work in musical theatre focused on her passion around social justice -- explori...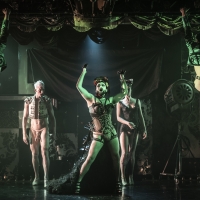 BWW Review: Company XIV's SEVEN SINS, A Lavish Feast Of Biblical Misbehaviors
by Michael Dale - March 12, 2020
As someone who has indulged in all the creations concocted by the genius director/choreographer Austin McCormick for his spectacular mix of performing artists, Company XIV, since the early years of this century when they displayed their talents in modestly-scaled productions on East 4th Street, this...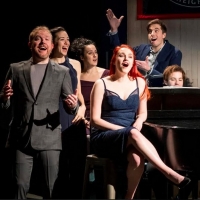 BWW Review: Brooklyn's Theater2020 Celebrates The Best Of The Boro And Stage With SONDHEIM ON SONDHEIM
by Kristen Morale - February 25, 2020
Theater 2020, Brooklyn Heights' only professional and award-winning theater company, presents the first NYC revival of the Sondheim/ Lapine musical Sondheim on Sondheim, a revue that brings many of this musical genius' works together to create quite a show in itself. With a magnificent cast and crew...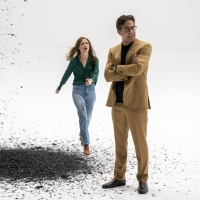 BWW Review: MEDEA for Modern Times Seeks to Shed Light on Dark Acts at Harvey Theater at BAM Strong
by Cindy Sibilsky - February 19, 2020
The astounding, unnerving and transfixing new production of Medea, set in present times and starring the real-life couple with a pair of boys of their own -- Bobby Cannavale and Rose Byrne -- written and directed by Simon Stone, now playing at Harvey Theater at BAM Strong on an extended run through ...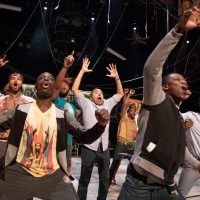 BWW Review: BARBER SHOP CHRONICLES Showcases Salons as a Beacon of Hope for Contemporary Black Men
by Cindy Sibilsky - December 09, 2019
Barber Shop Chronicles is a unifying, enriching, thought-provoking and captivating theatrical experience that solidifies Ellams' position as a griot worthy of upholding the rich African ancestry of storytelling traditions, and an exciting new poet and playwright making his mark on the world's stage ...