Special Offer: INTIMATE ILLUSIONS at Boston Park Plaza
Special Offer: WINNER OF FOOL US IVAN AMODEI'S INTIMATE ILLUSIONS
DECEMBER 26TH - DEC 31ST AT THE BOSTON PARK PLAZA HOTEL & TOWERS.
Back by popular demand, master illusionist Ivan Amodei returns for a limited time with his incredible show, INTIMATE ILLUSIONS. Having entertained guests worldwide and sold out over 3000 shows in Beverly Hills, Ivan resurrects the show and will tour it for a limited run.
Beautifully set in the intimacy of a luxury European GEORGIAN BALLROOM, the impossible becomes possible moment to moment. Skillfully accompanied by a Celine Dion's concert cellist Irina Chirkova, the elegantly dressed musician provides a complete score underlining every beat of Ivan's original magic with music, sound effects, wit, and aural commentary. Filled with amazing stories, hysterical situations, audience participation, and dazzling music, this 90-minute show is guaranteed to be an unforgettable evening out on the town with your family and friends that you will never forget.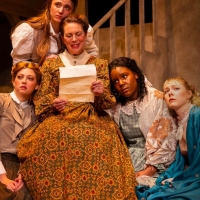 Special Offer: LITTLE WOMEN at Greater Boston Stage Company

November 28, 2022

Special Offer: Don't miss the ASTONISHING Little Women at Greater Boston Stage Company
---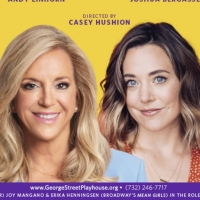 Special Offer: JOY at George Street Playhouse

November 25, 2022

Special Offer: Joy: The Musical - Erika Henningsen Stars!
---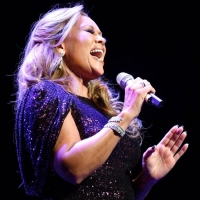 Special Offer: CHRISTMAS ON BLEECKER at Sheen Center

November 25, 2022

Special Offer: Christmas on Bleecker at the Sheen Center
---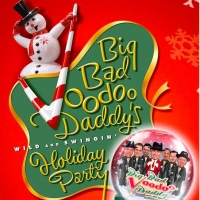 Special Offer: BIG BAD VOODOO DADDY at The Keswick Theatre

November 21, 2022

Special Offer: Big Bad Voodoo Daddy's Wild & Swingin' Holiday Party at The Keswick Theatre on December 18th
---
Special Offer: BABY SHARK LIVE! THE CHRISTMAS SHOW! at Keswick Theatre

November 17, 2022

Special Offer: Baby Shark Live!: The Christmas Show at the Keswick Theatre on December 11th
---