Boston Interviews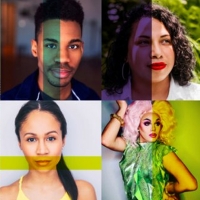 Joey Frangieh, Stephanie Loraine, And Sam Tanabe of THE GAY AGENDA Commissioned by Boston Theatre Company
by Andrew Child - September 02, 2020
, Boston
Following their 2017 documentary theatre project exploring the impact of the 2013 Boston Marathon Bombing, Finish Line, Boston Theatre Company has commissioned a new piece of documentary theatre about the varied experiences of the LGBTQ+ community, The Gay Agenda....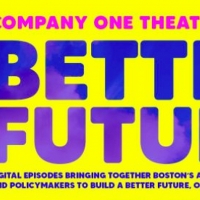 Jasmine Brooks And Summer L. Williams of BETTER FUTURE SERIES at Company One Theatre
by Andrew Child - July 15, 2020
, Boston
Summer L. Williams, associate artistic director and co-founder of Company One Theatre is, among other goals, using this time as a chance to reset. She ponders, a?oeHow do I take advantage of this chance to reimagine the way I think or work? I am finding things that I thought were internal pressures ...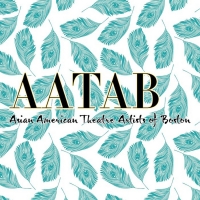 Michelle Aguillon, Quentin Nguyen-duy, Sarah Shin on ZOOM THEATRE by Asian American Theatre Artists Of Boston
by Andrew Child - July 09, 2020
, Boston
AATAB is not a theatre company. They were originally founded in 2018 as a social collective connected by a Facebook group. In response to Boston's need to embrace local Asian American artists she explains she would rather see established organizations do the work to welcome and elevate members of th...
Elle Borders, Caley Chase, And Kate Snodgrass of OVERTURE at Huntington Theatre Company
by Andrew Child - July 07, 2020
, Boston
When Kate Snodgrass was asked by the Huntington Theatre's director of new work, Charles Haugland, to contribute to a series of short audio plays called Dream Boston, she jumped at this new opportunity. a?oeI have always been fascinated by radioa??, she grins at me via Zoom....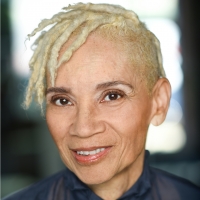 Dayenne CB Walters of LONG DAY'S JOURNEY INTO NIGHT at WaltersWest Project
by Andrew Child - June 24, 2020
, Boston
a?oeThis project wouldn't neatly fit into any of the niches I'm really familiar with in Boston theatre. Black actors are still discussing permission. How is permission granted? Who gives out the permission? I realized there is really no permission needed throughout this process.a??...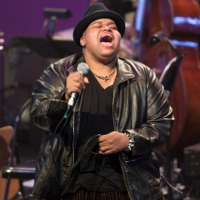 Composer/ Librettist Toshi Reagon on THE PARABLE OF THE SOWER at ArtsEmerson
by Andrew Child - May 22, 2020
, Boston
Toshi Reagon didn't go to college herself, but when her mother, Bernice Johnson Reagon, was tapped by Toni Morrison (yes, that Toni Morrison) to teach a creative course at Princeton, Bernice explained that she would accept the position if her daughter could teach collaboratively alongside her....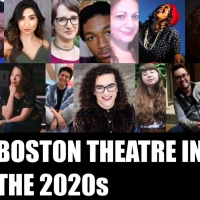 Part 1: Making Space for Gender-Queer Voices (and Making Sure to Pay Them Too)
by Andrew Child - January 27, 2020
, Boston
What do young artists (many with intersecting, marginalized identities) think about where Boston theatre will go in the 2020s? a?oeNo one's gonna want to work with me after reading this,a?? Geena Forristall laughed when asked. Although a light-hearted comment, it is backed up with an all too unfortu...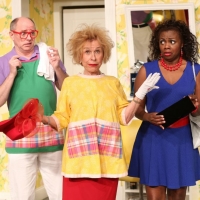 Creators of SHEAR MADNESS at The Charles Playhouse, the Longest-Running Play in US History
by Andrew Child - December 10, 2019
, Boston
Sitting down to chat with Shear Madness' creators Marilyn Abrams and Bruce Jordan provides exactly what one might expect from a conversation with two inherently funny people who, 40 years ago, produced a murder mystery/ improv comedy at a little theatre in Boston that currently holds the Guinness Wo...
Patrick And Daniel Laazour of WE LIVE IN CAIRO at American Repertory Theatre
by David Tompkins - June 27, 2019
, Boston
We Live in Cairo just finished a successful run at American Repertory Theatre (A.R.T.) in Cambridge. The musical was inspired by the young Egyptians who took to the streets in 2011 to overthrow President Hosni Mubarak, this world premiere musical follows six revolutionary students armed with laptops...
Rachel Lynett, Playwright of WELL INTENTIONED WHITE PEOPLE at Barrington Stage Company
by Marc Savitt - August 27, 2018
, Boston
Broadway World had the opportunity to sit down with Rachel after the standing ovation for a performance of WELL INTENTIONED WHITE PEOPLE now in its world premiere run through September 8th at Barrington Stage Company's St. Germain Stage in Pittsfield, Massachusetts....
Maestro Keith Lockhart Talks the Boston Pops Esplanade Orchestra and this Sunday's Concert at Strathmore
by Elliot Lanes - April 05, 2018
, Boston
It's getting to that time of year when we think about things that are truly American. We might think about baseball games and hot dogs. There's also, of course, the annual Fourth of July concert on PBS featuring Maestro Keith Lockhart and the world famous Boston Pops Esplanade Orchestra. If you ca...

Julian Grant's NEFARIOUS New Opera with Mark Campbell's Libretto Opens at Boston Lyric Opera, 11/8
by Richard Sasanow - November 06, 2017
, Boston
It's Edinburgh, Scotland, in 1828 and the city's world-renowned anatomy schools are suffering from a cadaver shortage. Enter two immoral and highly industrious men--William Burke and William Hare--who pick up the slack by murdering disenfranchised citizens and selling their corpses to one of these s...
Renown Actress of the Screen and Stage, Harriet Harris, On Arsenic and Old Lace and Letting Yourself Laugh
by Courtney Savoia - August 15, 2017
, Boston
Renown actress of the screen and stage, Harriet Harris (Tony Award; Thoroughly Modern Millie; Bebe Glazer on the hit show, Frasier) joins Berkshire Theatre Group this summer in the classic Joseph Kesselring's play, Arsenic and Old Lace. A play that has gone down in history for its dark humor, Arseni...