Melissa Hall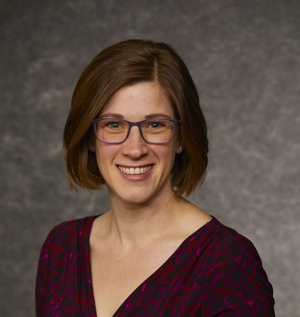 Melissa Hall has been reviewing live theater since 2006. She lives in Indianapolis and enjoys the city's thriving local arts scene. She is a member of the American Theatre Critics Association and serves on its Steinberg/New Play committee. She is also an associate board member of the Indianapolis Shakespeare Company. She loves to travel and has been to 41 states and 16 countries. When she's not at the theatre, she can either be found at home with her husband, daughters, and dog or at her job, running a magazine for a state association.
MOST POPULAR ARTICLES
LAST 30 DAYS
LAST 365 DAYS
BWW Review: MARY POPPINS Delights Families at Beef & Boards Dinner Theatre

May 24, 2022

Mary Poppins, the classic story of a practically-perfect nanny who comes to care for the neglected Banks children is on stage now at Beef and Boards Dinner Theatre. It's a perfect show for families with young kids to enjoy. Statues come to life and kites are flown as the characters learn the timeless lesson of remembering what's truly important in life.
---
BWW Review: DEAR EVAN HANSEN at Murat Theatre

April 27, 2022

High school is a different world from what many of us experienced growing up. Now, social media is an integral part of life and that fact is evident from the scrolling feeds presented on the hanging panels of the Dear Evan Hansen set. The story of a community coping with the suicide of a teenage boy took Broadway by storm when it premiered in 2016. It helped people feel seen and connected in a time when suicide and hopelessness run rampant in our society.
---
BWW Review: THE PAPER DREAMS OF HARRY CHIN at Indiana Repertory Theatre

April 24, 2022

Two years ago this play, The Paper Dreams of Harry Chin, was deep in rehearsals at the Indiana Repertory Theatre. It was set to open in March 2020… and then the world shut down. Miraculously, the entire original cast has returned for this production.
---
BWW Review: KINKY BOOTS at Beef & Boards Dinner Theatre

March 1, 2022

If the name didn't give it away, this is not your average Beef & Boards production. The Broadway hit roars onto the stage with drag queens in stiletto heels and a whole lot of sass. Based on a true story, the musical's message of accepting people for who they are is more timely than ever.
---
BWW Review: FAHRENHEIT 451 at Indiana Repertory Theatre

February 9, 2022

The Indianapolis Repertory Theatre is heating up these cold snowy days with a sci-fi classic. Fahrenheit 451 is on stage until Feb. 20 on the OneAmerica MainStage. One would hope that this play would become irrelevant in our world, but unfortunately, it's more important than ever.
---
BWW Review: A CHRISTMAS CAROL at Indiana Repertory Theatre

December 5, 2021

Have we ever needed a return to this cozy tradition more? The familiar landscape of fake snow and glowing lanterns welcomes new and old audiences to the Indiana Repertory Theatre's A Christmas Carol. There are many new elements in the production this year giving it a fresh feel, full of hope and promise.
---
BWW Review: ELIZABETH REX at Theatre At The Fort

November 6, 2021

The finale of this year's bard fest is Elizabeth Rex, a play based on the true story of the execution of the Earl of Essex, the Queen's lover, for treason. This fictionalized account takes us into a barn holding Shakespeare and his players on the eve of the execution. They receive a visit from the Queen on this pivotal night in her rule.
---
BWW Review: THE BOOK CLUB PLAY at Indiana Repertory Theatre

October 21, 2021

Add together one book club, six members, six meetings, and what do you get? The answer is a lot of drama with a big dose of farcical fun. The Book Club Play is a fast-paced look at one group's love of reading and how it shapes their lives. From Moby Dick to Twilight, the club tackles reads that shine an unexpected light on issues in their own lives.
---
BWW Review: SMART PEOPLE at Monument Theatre Company

August 8, 2021

Monument Theatre Company's new production, Smart People, encapsulates the group's mission to deliver socially relevant theatre. A group of four people watches as their racial divides rise to the surface when their paths cross. Each character lives within the bounds of their specific worldview and their assumptions cause conflict and misunderstanding in every interaction.
---
BWW Review: CYRANO at Indiana Repertory Theatre

April 22, 2021

Don't let the comically large nose fool you, this one is a heartbreaker. The Indiana Repertory Theatre's minimalist production of the classic Cyrano features just three actors. It's a quiet romance about Cyrano (Ryan Artzberger) and his unspoken love for Roxane. There are a few sword fights, coordinated by Jeb Burris who pulls double duty playing six different characters in the show. Jo Roets' adaptation clocks in at just 1 hour and 20 minutes, with no intermission.
---
BWW Review: NO. 6 at the Indiana Repertory Theatre

March 26, 2021

In 2001 an unarmed black man was killed by a Cincinnati police officer. A peaceful protest turned dangerous in the following days as the city erupted into riots. If that sounds a bit too familiar to you, you aren't alone. The subject matter is achingly relevant.
---
BWW Review: THIS WONDERFUL LIFE at Indiana Repertory Theatre

December 16, 2020

In 2008 the country was in the midst of a massive economic recession. That year the Indiana Repertory Theatre produced This Wonderful Life, a one-man show that celebrates the classic film, It's a Wonderful Life. It's appropriate that the theatre would return to that joyful play in 2020, a year that has been so heartbreaking. Never before have we so badly needed the reminder that family and friends are the most valuable part of our lives.
---
BWW Interview: IRT Playwright-in-Residence Wins Drama Award

October 27, 2020

James Still, the playwright-in-residence at the Indiana Repertory Theatre (IRT), was announced as the 2020 Indiana Authors Awards Drama Winner for his trilogy The Jack Plays. The Eugene and Marilyn Glick Indiana Authors Award winners receive an award made from Indiana steel and limestone, a $5,000 cash prize, and the opportunity to make a $500 gift to an Indiana public library.
---
COVID-19 AND HOW TO SUPPORT THE ARTS at Indiana Repertory Theatre

March 19, 2020

Less than a week ago I saw Murder on the Orient Express at the Indiana Repertory Theatre. The set was opulent and the murder was crackling with tension and humor... and no one else will get to see it. Since that night the IRT, along with almost every arts organization in the city, has decided to cancel the rest of its shows through the Spring. There are directors, set designers, and actors who have poured their hearts into these productions that the public will never see. It's heartbreaking. The city is going dark in the hope that we can stop the rapid spread of COVID-19. It's a hard choice, but one that is incredibly important for the safety of the public.
---
BWW Review: SWEENEY TODD at the Palladium

February 22, 2020

Sweeney Todd is a deliciously dark musical that tackles a revenge story worthy of The Count of Monte Cristo. The content is not for the faint of heart, but the Stephen Sondheim musical is a classic for a reason.
---
BWW Review: ELEPHANT & PIGGIE'S at the Indiana Repertory Theatre Provides a Great Intro to Theatre

February 25, 2019

Lovers of theatre can usually remember their first introductions to the stage. Whether it's a school performance or a professional one, those earliest shows leave an impression. The Indiana Repertory Theatre's current offering, Elephant & Piggie's 'We Are in a Play!', is a delightful way to make theatre accessible for kids as young as 3. The show begins with listening rules for kids, who are on the floor in storytime seating. The relaxed style takes away the intimidation that some people can associate with professional theatre.
---
BWW Review: SCHOOL OF ROCK Heats Things Up for Broadway Across America

January 30, 2019

It was freezing outside, but School of Rock was heating up Clowes Memorial Hall last night. The Broadway Across America production is based on the 2003 movie of the same name. The musical stays close to that version, but comes alive in a different way. The plot focuses on Dewey, who is a bit of an immature loser. He thinks his band will make it big any day now, but doesn't really have a backup plan. When he finds himself substitute teaching a group of precocious kids he's surprised to find a new passion. The show doesn't really get moving until he meets the kids and discovers they love music as well.
---
BWW Review: EVERY BRILLIANT THING Is Filled with Beautiful Moments at the Indiana Repertory Theatre

January 21, 2019

Real life isn't easily split into two categories, comedy and drama. It's a mixture of joy and grief, often at the same time. Every Brilliant Thing captures that perfectly. The one-man show tells the story of an unnamed man whose mother tried to commit suicide multiple times. In an effort to show her all the things she has to live for, he begins a lifelong list of brilliant things when he's only 7 years old.  
---
BWW Review: 1970s Rom Com Still Woos at Beef & Boards Dinner Theatre

January 8, 2019

Sonia and Vernon are a classic case of opposites attract in Beef & Boards' season opener They're Playing Our Song. The romantic comedy is great for anyone feeling nostalgic for the late 1970s. The decade specific choreography and costumes play such a prominent role, it's hard to imagine the story at any other time.
---
BWW Review: NoExit Performance Provides an Immersive Experience in THE MUTILATED

November 11, 2018

As one might be able to guess from the title, The Mutilated is not a holly jolly Christmas story. The Tennessee Williams play is set in New Orleans and follows two frenemies who cross paths on Christmas Eve. The pair, Trinket and Celeste, are both broken souls with their own secrets. Gigi Jennewein plays Trinket, a wealthy woman with an unknown mutilation. She's fragile and desperate for affection. Celeste is her polar opposite. Played by Beverly Roche, the shoplifting alcoholic is brash and constantly angling to manipulate those around her.
---