Melissa Hall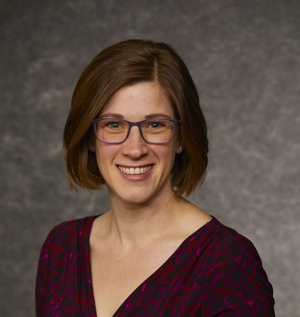 Melissa Hall has been reviewing live theater since 2006. She lives in Indianapolis and enjoys the city's thriving local arts scene. She is a member of the American Theatre Critics Association and serves on its Steinberg/New Play committee. She is also an associate board member of the Indianapolis Shakespeare Company. She loves to travel and has been to 41 states and 16 countries. When she's not at the theatre, she can either be found at home with her husband, daughters, and dog or at her job, running a magazine for a state association.
MOST POPULAR ARTICLES
LAST 365 DAYS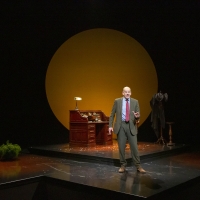 BWW Review: THIS WONDERFUL LIFE at Indiana Repertory Theatre
Posted: Dec. 16, 2020


BWW Review: CYRANO at Indiana Repertory Theatre
Posted: Apr. 22, 2021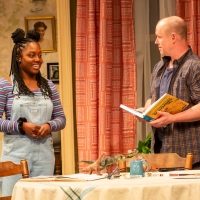 BWW Review: NO. 6 at the Indiana Repertory Theatre
Posted: Mar. 26, 2021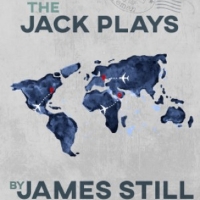 BWW Interview: IRT Playwright-in-Residence Wins Drama Award
Posted: Oct. 27, 2020


BWW Review: CYRANO at Indiana Repertory Theatre

April 22, 2021

Don't let the comically large nose fool you, this one is a heartbreaker. The Indiana Repertory Theatre's minimalist production of the classic Cyrano features just three actors. It's a quiet romance about Cyrano (Ryan Artzberger) and his unspoken love for Roxane. There are a few sword fights, coordinated by Jeb Burris who pulls double duty playing six different characters in the show. Jo Roets' adaptation clocks in at just 1 hour and 20 minutes, with no intermission.
---
BWW Review: NO. 6 at the Indiana Repertory Theatre

March 26, 2021

In 2001 an unarmed black man was killed by a Cincinnati police officer. A peaceful protest turned dangerous in the following days as the city erupted into riots. If that sounds a bit too familiar to you, you aren't alone. The subject matter is achingly relevant.
---
BWW Review: THIS WONDERFUL LIFE at Indiana Repertory Theatre

December 16, 2020

In 2008 the country was in the midst of a massive economic recession. That year the Indiana Repertory Theatre produced This Wonderful Life, a one-man show that celebrates the classic film, It's a Wonderful Life. It's appropriate that the theatre would return to that joyful play in 2020, a year that has been so heartbreaking. Never before have we so badly needed the reminder that family and friends are the most valuable part of our lives.
---
BWW Interview: IRT Playwright-in-Residence Wins Drama Award

October 27, 2020

James Still, the playwright-in-residence at the Indiana Repertory Theatre (IRT), was announced as the 2020 Indiana Authors Awards Drama Winner for his trilogy The Jack Plays. The Eugene and Marilyn Glick Indiana Authors Award winners receive an award made from Indiana steel and limestone, a $5,000 cash prize, and the opportunity to make a $500 gift to an Indiana public library.
---
COVID-19 AND HOW TO SUPPORT THE ARTS at Indiana Repertory Theatre

March 19, 2020

Less than a week ago I saw Murder on the Orient Express at the Indiana Repertory Theatre. The set was opulent and the murder was crackling with tension and humor... and no one else will get to see it. Since that night the IRT, along with almost every arts organization in the city, has decided to cancel the rest of its shows through the Spring. There are directors, set designers, and actors who have poured their hearts into these productions that the public will never see. It's heartbreaking. The city is going dark in the hope that we can stop the rapid spread of COVID-19. It's a hard choice, but one that is incredibly important for the safety of the public.
---
BWW Review: SWEENEY TODD at the Palladium

February 22, 2020

Sweeney Todd is a deliciously dark musical that tackles a revenge story worthy of The Count of Monte Cristo. The content is not for the faint of heart, but the Stephen Sondheim musical is a classic for a reason.
---
BWW Review: ELEPHANT & PIGGIE'S at the Indiana Repertory Theatre Provides a Great Intro to Theatre

February 25, 2019

Lovers of theatre can usually remember their first introductions to the stage. Whether it's a school performance or a professional one, those earliest shows leave an impression. The Indiana Repertory Theatre's current offering, Elephant & Piggie's 'We Are in a Play!', is a delightful way to make theatre accessible for kids as young as 3. The show begins with listening rules for kids, who are on the floor in storytime seating. The relaxed style takes away the intimidation that some people can associate with professional theatre.
---
BWW Review: SCHOOL OF ROCK Heats Things Up for Broadway Across America

January 30, 2019

It was freezing outside, but School of Rock was heating up Clowes Memorial Hall last night. The Broadway Across America production is based on the 2003 movie of the same name. The musical stays close to that version, but comes alive in a different way. The plot focuses on Dewey, who is a bit of an immature loser. He thinks his band will make it big any day now, but doesn't really have a backup plan. When he finds himself substitute teaching a group of precocious kids he's surprised to find a new passion. The show doesn't really get moving until he meets the kids and discovers they love music as well.
---
BWW Review: EVERY BRILLIANT THING Is Filled with Beautiful Moments at the Indiana Repertory Theatre

January 21, 2019

Real life isn't easily split into two categories, comedy and drama. It's a mixture of joy and grief, often at the same time. Every Brilliant Thing captures that perfectly. The one-man show tells the story of an unnamed man whose mother tried to commit suicide multiple times. In an effort to show her all the things she has to live for, he begins a lifelong list of brilliant things when he's only 7 years old.  
---
BWW Review: 1970s Rom Com Still Woos at Beef & Boards Dinner Theatre

January 8, 2019

Sonia and Vernon are a classic case of opposites attract in Beef & Boards' season opener They're Playing Our Song. The romantic comedy is great for anyone feeling nostalgic for the late 1970s. The decade specific choreography and costumes play such a prominent role, it's hard to imagine the story at any other time.
---
BWW Review: NoExit Performance Provides an Immersive Experience in THE MUTILATED

November 11, 2018

As one might be able to guess from the title, The Mutilated is not a holly jolly Christmas story. The Tennessee Williams play is set in New Orleans and follows two frenemies who cross paths on Christmas Eve. The pair, Trinket and Celeste, are both broken souls with their own secrets. Gigi Jennewein plays Trinket, a wealthy woman with an unknown mutilation. She's fragile and desperate for affection. Celeste is her polar opposite. Played by Beverly Roche, the shoplifting alcoholic is brash and constantly angling to manipulate those around her.
---
BWW Review: BETSY WOLFE: ALL BETS ARE OFF at The Cabaret

November 1, 2018

Tucked away in the newly renovated space behind the 924 Gallery downtown is the new gorgeous Cabaret. The space, formerly a warehouse and then a roller skating rink, is now a beautiful gem. Intimate tables sit close to a stage that hosts stars straight from Broadway. The theatre moved into its new location in April and the result is unbelievable. The Jazz Kitchen designed a menu with cocktails, starters and entrees perfect for any evening. If you haven't been to the new Cabaret yet, what are you waiting for? 
---
BWW Review: PIPELINE Tackles Education and Race at Indiana Repertory Theatre

October 24, 2018

Education and race: there aren't too many issues that are more divisive in our country at the moment. The Indiana Repertory Theatre's current Upperstage production, Pipeline, tackles them both. The 90 minute play keeps a frantic pace as Nya, a public school teacher, finds out her teenage son has gotten into a fight at his private school.  
---
BWW Review: MAN OF LA MANCHA Sparks Hope at Beef & Boards Dinner Theatre

October 16, 2018

Don Quixote, the infamous errant knight questing to save those in need and fighting windmills because he sees giants in their frames. He is a familiar character to most of us. Man of La Mancha is a classic musical inspired by the Spanish story. Beef & Boards' current production of the show features Disney royalty in the titular role.
---
BWW Review: HOLMES AND WATSON Keeps Audiences Guessing at the Indiana Repertory Theatre

October 12, 2018

Three men claiming to be Sherlock Holmes are being held in an asylum on an island. The famous detective's trusty sidekick, Dr. Watson, must make his way to the remote isle to identify the true Sherlock. The Indiana Repertory Theatre's season opener is a twisty mystery that keeps you guessing until the final moments. It takes a minute for the show to hit its rhythm, but it's worth settling in to wait and see how the identities are revealed.  
---
BWW Review: BRIGHT STAR Shines at Phoenix Theatre

October 10, 2018

Bright Star is a bluegrass musical with a big heart. Written by banjo-playing renaissance man Steve Martin and Edie Brickell, the show is set in the hills of North Carolina in the 1940s with flashbacks in the 1920s. It is at times playful and at others steeped in nostalgia. There's a large ensemble cast with a full bluegrass band onstage providing live music. The set is simple, with movable pieces on wheels and straightforward staging. The result is an absolutely delightful show.
---
BWW Review: THE LION KING Wows at Broadway Across America

September 18, 2018

The Lion King is one of the epic Broadway shows that everyone should see at least once in their life. It's also one of the few stage productions based on a Disney movie that actually works. They never make the mistake of many movie-to-stage adaptations: sacrificing the heart of the story for the spectacle. It is a huge production. From Pride Rock to an elephant graveyard, the sets are so creative.
---
BWW Review: CRY IT OUT at Phoenix Theatre

August 7, 2018

Six week after giving birth I braved the outside world with my daughter for the first time completely on my own. We went to a breastfeeding support group at a local hospital. I was completely overwhelmed, sleep-deprived and somehow managed to get lost in the winding corridors. The adventure ended with me in tears in an elevator. I don't often share personal details here, but the Phoenix Theatre's production of Cry It Out hit close to home for me.
---
BWW Review: MILLION DOLLAR QUARTET Brings History to Life at Beef & Boards Dinner Theatre

July 24, 2018

In 1956 Elvis Presley, Jerry Lee Lewis, Johnny Cash, and Carl Perkins spent one evening jamming together at Sun Studios. The group was referred to as the 'Million Dollar Quartet' and the recording became famous. Years later a musical was made to commemorate that famous night and the show is on stage now at Beef & Boards Dinner Theatre.
---
BWW Review: FORBIDDEN BROADWAY opens the new District Theatre

July 10, 2018

When the Theatre on the Square closed the Indy theatre community couldn't help but worry and speculate about what would happen next. It breathed a collective sigh of relief when the building was saved. Now named The District Theatre, the Mass Ave space opens its doors with the musical Forbidden Broadway.
---