Courtney Symes - Page 4
Courtney Symes is a long-time theatre aficionado who has been writing for BroadwayWorld since 2017. She has been active in theatre and youth organizations in her community. After trying law school, she decided that a life in the arts was the way to go. In addition to theatre, Courtney enjoys music, sports, and raising San Francisco Giants fans.  
MOST POPULAR ARTICLES
LAST 365 DAYS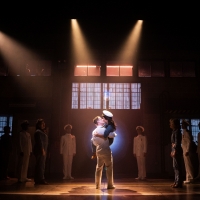 BWW Review: AN OFFICER AND A GENTLEMAN Lifts Us Up at Broadway Sacramento
Posted: Nov. 4, 2021


BWW Review: HAMILTON Brings Theatre Back to Broadway Sacramento
Posted: Sep. 19, 2021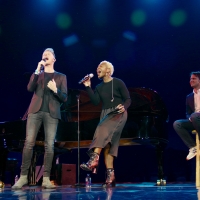 BWW Feature: JUNIOR THEATER FESTIVAL'S Online Extravaganza Unites Young Artists
Posted: Jan. 25, 2021


BWW Review: GLORIA: A LIFE Kicks Off a New Season at Sacramento Theatre Company
Posted: Oct. 14, 2021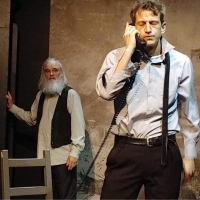 BWW Review: GONE BUT NOT FORGOTTEN Streaming from the Ooley Theatre
Posted: Mar. 27, 2021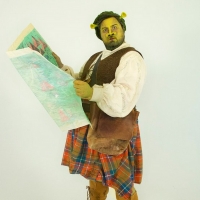 BWW Interview: Sierra Rep's Jerry Lee Says They are Back and Better Than Ever
Posted: Aug. 23, 2021


BWW Review: THE CRUCIBLE Opens the New Season of Love, Loss, and Laughter at Sacramento Theatre Company

October 2, 2018

The world in 1692 and the world today are, unfortunately, not entirely different. Some things have improved, certainly (modern plumbing, anyone?), but as Arthur Miller illustrated in his timeless piece, The Crucible, a witch hunt can happen anytime and anywhere. Miller cleverly used the Salem Witch Trials of 1692 as an allegory for McCarthyism and the Red Scare of the 1940s and 1950s. Both preyed upon the collective fears of a community and led to the accusation and ruin of many innocent people. Mass hysteria overtook seemingly rational people as religious zealotry of the 17th century made way for political oppression 250 years later.
---
BWW Review: Davis Shakespeare Festival Closes Out Its 9th Season With AS YOU LIKE IT

September 26, 2018

The Davis Shakespeare Festival is wrapping up its 9th season with the comedy As You Like It. It is one of Shakespeare's audience-pleasers and, interestingly, has the most songs in it of any Shakespeare play. The entire show is infused with pastoral music that has been modernized to a folk rock style by Timothy Nutter, who plays the guitar throughout. It serves as a bridge from the Shakespearean dialogue to the modern costumes and set pieces while successfully supporting the bohemian energy of the show.
---
BWW Review: LITTLE SHOP OF HORRORS Brings a Big Appetite to Broadway At Music Circus

August 22, 2018

What do a sadistic dentist, a floral shop owner, a meek plant-lover, and a girl with low self-esteem all have in common? Find out when you see the Music Circus premiere of Little Shop of Horrors at Broadway at Music Circus! Based on the 1966 cult-classic film of the same name, the musical features a score by Alan Menken (of Newsies, Beauty and the Beast, and Little Mermaid fame) in the style of 1960s doo-wop, Motown and rock, and book and lyrics by Howard Ashman (Little Mermaid, Beauty and the Beast).
---
BWW Review: MAMMA MIA Dances Into Broadway At Music Circus

August 8, 2018

A glorious two hours to lose yourself and revert to your carefree younger years-that is what Mamma Mia delivers with gusto. It's a sublime soundtrack of the 70's, complete with platform heels and free love. Comprised entirely of songs from the Swedish pop group, ABBA, Mamma Mia transports you from smoky California directly to the clear, cerulean seas of a fictional Greek island.
---
BWW Review: Let GYPSY Entertain You at Broadway At Music Circus

July 26, 2018

How far would you go to ensure your child's success? That's the question at the center of this classic 1959 show, which was nominated for 8 Tony Awards. It is based on the 1957 memoir of American burlesque star, Gypsy Rose Lee. The musical focuses on Gypsy's overbearing mother, Mama Rose, and the journey she takes to get her daughters the stardom that she felt that she deserved.
---
BWW Review: NEWSIES Delivers at Broadway At Music Circus

July 11, 2018

You would never guess it, but Newsies was originally a flop when it came out as a Disney movie in 1992. It gained credibility and a cult following after being released to home video. The stage musical came several years later and opened on Broadway in 2012, where it was nominated for eight Tony Awards. Newsies ended up winning two, Best Choreography and Best Original Score. You will understand why when you hear the exhilarating numbers by Alan Menken, who also created the music for Beauty and the Beast, The Little Mermaid, Aladdin, and Sister Act.
---
BWW Review: ON THE 20TH CENTURY Rolls Into the Davis Shakespeare Festival

July 9, 2018

Like its locomotive namesake, On the 20th Century reaches out to transport you to a different destination. Although, instead of Chicago or New York, you'll be going to a place of laughter, awe and all-consuming fun. This operetta opened on Broadway in 1978, winning 5 Tony Awards, and was revived in 2015 with Kristin Chenoweth as the glamorous Lily Garland. Now it makes its way to the 9th season of the Davis Shakespeare Festival for those lucky enough to get on board.
---
BWW Review: Davis Shakespeare Festival Kicks Off the 2018 Season with MARY STUART

July 1, 2018

The Davis Shakespeare Festival opens up their 2018 season with Peter Oswald's modern adaptation of Friedrich Schiller's Mary Stuart. Set in England in 1586, it explores the relationship between Mary, Queen of Scots and Queen Elizabeth I of England. This battle of the Queens sets the stage for an intricate pas de deux of Protestant vs. Catholic, Scotland vs. England, and conscience vs. power. It is also a testimony on how much the world has not changed in the political arena-subterfuge, ambiguity, and blind ambition are as prevalent now as they were in 16th century England.
---
BWW Review: SEVEN BRIDES FOR SEVEN BROTHERS Dazzles at Broadway At Music Circus

June 27, 2018

Sometimes it's risky to bring older musicals back to life-the language, attitudes, and music can be dated and dull to today's audiences; however, the old seems new again with Broadway at Music Circus' take on the classic musical, Seven Brides for Seven Brothers. This fresh staging secures Broadway at Music Circus as THE place to be this summer in Sacramento.
---
BWW Review: SINGIN' IN THE RAIN Brings that Glorious Feeling to Broadway At Music Circus

June 13, 2018

Oh, I am happy again after absorbing the season debut at the newly renamed Broadway at Music Circus! Singin' in the Rain is based off of the 1952 movie starring Gene Kelly and Debbie Reynolds that is often regarded as the best movie musical ever made. The stage version opened on Broadway in 1985 and continues to be popular in regional theatre today.
---
BWW Review: BALTIMORE Explores Racial Tension at Intrepid Theatre Lab

June 11, 2018

In its signature way, Intrepid Theatre Lab has again brought the new and bold to Sacramento. This time they have done it with Baltimore, a work by Boston playwright Kirsten Greenidge. Titled such after the poem, 'Incident', by Countee Cullen, it was commissioned in 2014 by the Big Ten Theatre Consortium with the goal of narrowing the gap in representation of women in theatre.  
---
BWW Review: The First National Tour of AN AMERICAN IN PARIS Comes to California Musical Theatre

May 20, 2018

An American in Paris is a gorgeous fusion of dance and classic musical theatre that is based on the 1951 film of the same name. Originally starring Gene Kelly and Leslie Caron, the film won 6 Academy Awards and introduced Gershwin staples such as "I Got Rhythm" and "'S Wonderful." The Broadway version debuted in 2015 and won 4 Tony Awards, including Best Choreography and Best Scenic Design.
---
BWW Review: Don Quixote Rides Into Sacramento Theatre Company with MAN OF LA MANCHA

April 23, 2018

An endearing message of hope and positivity is what makes Man of La Mancha a timeless classic. It has stayed relevant from its opening on Broadway in 1965 (when it won 5 Tony Awards), through four Broadway revivals, and up to the present day. Now Sacramento is fortunate to have the opportunity to experience the tale that author Miguel de Cervantes began in 1605.
---
BWW Review: FINDING NEVERLAND Flies into California Musical Theatre

April 11, 2018

Fans of Peter Pan will be thrilled to know that Finding Neverland, the Drama Desk Award-nominated Broadway musical, has arrived in Sacramento! Based upon the play, The Man Who Was Peter Pan, and the Academy Award-winning movie, Finding Neverland, the story follows the perennial young-at-heart J.M. Barrie on his journey to write one of the most beloved stories of all time.
---
BWW Review: Regional Premiere of MOTHERS AND SONS at Sacramento Theatre Company

March 26, 2018

Mothers and Sons, by 4-time Tony winner Terrence McNally, is a provocative study on guilt, AIDS and familial structure set almost 30 years after the beginning of the American AIDS epidemic. We get to witness all of the pain, fear, shame and frustration of the gay community from the safety of our theatre seats in a time when an AIDS diagnosis is not an immediate death sentence. It is easy, now, to look back and scream with indignation that not enough was done. We say that the administration didn't care about the marginalized members of society. Well, we must be always vigilant, lest history repeat itself.
---
BWW Review: Sacramento says Hello! to THE BOOK OF MORMON at California Musical Theatre

March 9, 2018

Bawdy, blasphemous, brilliant and blithe! The Book of Mormon has returned after a two year absence and Sacramento is ready! The winner of 9 Tony Awards, The Book of Mormon is a hilarious depiction of the Mormon religion by the creators of South Park (Trey Parker and Matt Stone) and Avenue Q (Robert Lopez).
---
BWW Review: MACBETH Solicits the Supernatural at Sacramento Theatre Company

February 26, 2018

Director Casey McClellan, fresh off of a Broadway World Best Director win for The Diary of Anne Frank, brings the Scottish play to Sacramento Theatre Company with a creative spin on the dark and supernatural elements of the show. For those who are not familiar with MacBeth, it is arguably one of Shakespeare's darkest works and cleverly explores the depravity of the human mind and the lengths that one will go to for personal gain.
---
BWW Review: Oh, What a Night! JERSEY BOYS Returns to California Musical Theatre

January 31, 2018

Fresh off of the 12th longest run in Broadway history, Jersey Boys returns to Sacramento after a four year absence.  Jersey Boys is the Tony, Grammy, and Olivier Award winning biographical account of the rise and fall of the musical powerhouse, The Four Seasons.  Baby boomers arrived en masse to the Community Center Theatre to be entertained by music from their youth and were not disappointed with the dynamic performance of this touring cast.  
---
BWW Review: Sacramento Had it Coming! THE MUSICAL OF MUSICALS-THE MUSICAL Returns to Sacramento Theatre Company

January 8, 2018

Musical theatre lovers, rejoice! The Musical of Musicals-the Musical! has returned to Sacramento and promises an evening of melodrama, satire, and comedy. Composed by the co-creator of last season's The Donner Party, Eric Rockwell, with lyrics by Joanne Bogart, the show parodies some of Broadway's greatest composers while paying homage to their brilliance.
---
BWW Review: There's Something Rotten in Sacramento!

January 3, 2018

In 1848, a Lutheran scholar named Samuel Mosheim Schmucker first raised the question as to how an uneducated and untraveled man such as William Shakespeare could have penned 37 plays and 154 sonnets that dealt with subjects that he should have no knowledge of. Since then many people have cast their doubts about the identity of the Bard, including Mark Twain and Sigmund Freud. Most recently, with a book by Karey Kirkpatrick and John O'Farrell and music and lyrics by Karey and Wayne Kirkpatrick, the Tony-nominated Something Rotten! hilariously takes a look at Shakespeare as a plagiarist.
---