Courtney Symes - Page 3
Courtney Symes is a long-time theatre aficionado who has been writing for BroadwayWorld since 2017. She has been active in theatre and youth organizations in her community. After trying law school, she decided that a life in the arts was the way to go. In addition to theatre, Courtney enjoys music, sports, and raising San Francisco Giants fans.  
MOST POPULAR ARTICLES
LAST 365 DAYS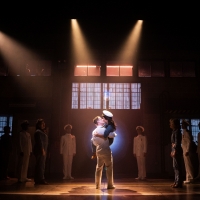 BWW Review: AN OFFICER AND A GENTLEMAN Lifts Us Up at Broadway Sacramento
Posted: Nov. 4, 2021


BWW Review: HAMILTON Brings Theatre Back to Broadway Sacramento
Posted: Sep. 19, 2021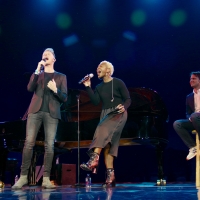 BWW Feature: JUNIOR THEATER FESTIVAL'S Online Extravaganza Unites Young Artists
Posted: Jan. 25, 2021


BWW Review: GLORIA: A LIFE Kicks Off a New Season at Sacramento Theatre Company
Posted: Oct. 14, 2021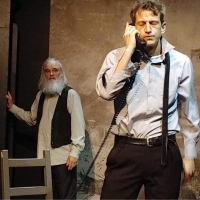 BWW Review: GONE BUT NOT FORGOTTEN Streaming from the Ooley Theatre
Posted: Mar. 27, 2021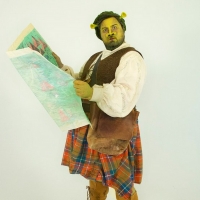 BWW Interview: Sierra Rep's Jerry Lee Says They are Back and Better Than Ever
Posted: Aug. 23, 2021


BWW Interview: Kyle Holmes And David Taylor Gomes Speak About Their Original Musical, RANKED, And Its One-Night-Only Encore CONCERT AT THE CREST THEATRE

June 5, 2019

When David Taylor Gomes and Kyle Holmes set out to write an original musical for their students at Granite Bay High School, they never could have foreseen the impact their work would have on high schools across the nation. Students are reacting to having their voices heard, and the effect is monumental. People are clamoring to see and produce Ranked: A New Musical, which deals with the pressures that teenagers face today in maintaining grades, social status, and their fight to get into the college of their choice. Due to the popularity of Ranked, they decided to bring the original cast together for one more night to perform the show in concert style at The Crest Theatre. Broadway World Sacramento spoke to Holmes and Gomes about the making of Ranked and what we can expect in the future.
---
BWW Review: ALADDIN Brings a Whole New World to Broadway Sacramento

May 19, 2019

According to Genie, 'Agrabah has more glitz and glamour than any other fictional city in the world.' He's not lying. Aladdin is a veritable dreamscape of color, light, and shimmering costumes. The animated movie has been brought to life on the stage by six-time Tony-winning lighting designer Natasha Katz and two-time Tony-winning costume designer Gregg Barnes. Familiar songs from Tony and Grammy-award winners Alan Menken, Howard Ashman, Tim Rice, and Chad Beguelin feed the nostalgia from the highest grossing film of 1992 while adding new material to complement the transition to a live audience.
---
BWW Interview: Reggie DeLeon of ALADDIN Talks to Broadway World about Iago...Defeathered, Alpacas, Three Wishes, and More!

May 15, 2019

The anxiously-anticipated arrival of Aladdin is finally here! The national tour stops in Sacramento through June 2 and brings with it the songs that you know and love from the 1992 animated movie, along with new numbers written specifically for the stage musical. After its debut on Broadway in 2014, it was nominated for 5 Tony Awards, including Best Musical and Best Original Score. Broadway World Sacramento was able to speak with Reggie DeLeon, who originated the role of Iago on the national tour and has returned after a brief hiatus. Reggie is well-known for his recurring role as Shep in the Pup Star films. He can also be seen on 'MOM' (Paul), 'Superior Donuts' (Zale), and 'Melissa & Joey' (Wyatt).
---
BWW Review: DISASTER! Shakes Up the Sacramento Theatre Company

April 23, 2019

Sacramento Theatre Company is ending their 74th season of Love, Loss, & Laughter with an homage to the popular 'disaster' movies of the '70s. Disaster! follows closely along the lines of The Poseidon Adventure, with some Jaws and The Towering Inferno sprinkled in. After enjoying two runs Off-Broadway and a brief stint at the Nederlander Theatre on Broadway in 2016, Disaster! brings its wit and dance-in-your-seat soundtrack to Sacramento through May 12th.
---
BWW Review: THE LIGHTNING THIEF: THE PERCY JACKSON MUSICAL Electrifies Broadway Sacramento in its California Debut

April 19, 2019

Percy Jackson has come to life! Our favorite demigod from the best-selling Rick Riordan series hits the stage in Sacramento for his California premiere. The Lightning Thief was nominated for 3 Drama Desk Awards during its critically acclaimed New York run, including Outstanding Musical. It comes to Broadway Sacramento in a limited 5-performance engagement through this weekend only.
---
BWW Review: RANKED, A NEW MUSICAL, Premieres at the Theatre At Granite Bay

April 8, 2019

David Taylor-Gomes and Kyle Holmes have done it again. After collaborating on their 2017 musical comedy, Boxed Up: The Musical, they have joined forces at Granite Bay High School to present to you another original work. This time, in a shockingly serendipitous twist, Ranked, A New Musical debuted just weeks after news of the college admissions scandal broke. Ranked highlights the pressures that students today face to succeed.
---
BWW Review: Those Mischievous CATS Land on Their Feet at Broadway Sacramento

April 4, 2019

CATS, the fourth longest-running show in Broadway history, has arrived in Sacramento on its fresh, new national tour. When it first opened on Broadway in 1982, it won 7 Tony Awards, including Best Musical, Best Book of a Musical, and Best Original Score. Now it features exciting, updated choreography as well as new sound design and direction for a more modern take on a timeless treasure.
---
BWW Review: WHEN WE WERE COLORED Premieres at Sacramento Theatre Company

March 25, 2019

On the heels of Black History Month comes When We Were Colored: A Mother's Story, a play by Sacramento's own Ginger Rutland that is adapted from a memoir that her mother, Eva Rutland, wrote. The memoir was originally titled 'The Trouble With Being a Mama' and was first published in 1964. It highlighted the fact that all mothers are the same when it comes to their children-indeed, Eva wrote it to show white mothers that her children were 'just as precious and fragile' as theirs. What was not the same were the injustices that families like Eva's had to go through.
---
BWW Review: CHEATERS Explores the Intricacies of Intimacy at the Ooley Theatre

March 19, 2019

'Oh! What a tangled web we weave, when first we practice to deceive!' Sir Walter Scott said it best, 170 years before Michael Jacobs' Cheaters was first produced on Broadway in 1978. Cheaters is an amusing look at three couples whose lives intertwine in the most awkward and unbelievable way. EMH Productions brings new life to this oft-criticized work in a fresh, entertaining take.
---
BWW Interview: MEOW MEOW & Thomas Lauderdale of PINK MARTINI Speak About Their New Album and Upcoming Show at the Crest Theatre

March 17, 2019

Two spectacular performers will be in Sacramento for one night only on March 19. Thomas Lauderdale, founder and bandleader of the Portland, Oregon-based Pink Martini and the vivacious cabaret songstress, Meow Meow, have combined their talents on one much-anticipated album. Sacramento will get to witness their special energy on Hotel Amour, which comes out on March 22. The duo was gracious enough to speak with BroadwayWorld Sacarmento about the album, new projects, and what we can expect to enjoy this week.
---
BWW Review: Broadway Sacramento Welcomes FALSETTOS

March 15, 2019

William Finn and James Lapine's Tony-nominated revival of Falsettos has embarked on its national tour and will be in Sacramento through March 17. It originally premiered on Broadway in 1992 and won Tonys for Best Book of a Musical and Best Original Score. This tour of the revival boasts a cast of accomplished actors, including Max von Essen (Tony nominee for his role as Henri Baurel in An American in Paris) as Marvin.
---
BWW Interview: Max Von Essen on the National FALSETTOS Tour, His Debut Album, and More!

March 5, 2019

The Tony Award-winning Falsettos is on the move after its phenomenally successful Broadway revival. After winning two Tonys in its original run, it was nominated for five more in 2017, including Best Revival of a Musical. Leading the talented pack is Max von Essen as Marvin, the married dad turned gay man who learns to navigate his new roles and relationships. Von Essen is, perhaps, best known for his Tony-nominated role as Henri Baurel in An American in Paris. He is also a successful film actor and solo recording artist. Fresh off of a run on Broadway as Greb Vaganov in Anastasia, he agreed to speak with BroadwayWorld Sacramento about his upcoming album release, past roles, and what we can expect from Falsettos.
---
BWW Review: A MIDSUMMER NIGHT'S DREAM Brings Magic to Sacramento Theatre Company

February 25, 2019

A Midsummer Night's Dream, one of Shakespeare's most popular comedies, brings to us a night of frivolity and fun peppered with love. A favorite subject of the Bard, this work explores the staying power of true love and the measures that we will take to ensure that it happens. Although it is believed to have been written as entertainment for an upper-class wedding around the year 1600, the themes withstand the test of time and cross the boundaries of social status.
---
BWW Review: STOMP Storms into Broadway Sacramento

February 3, 2019

Boom! Swish. Crash! The percussive phenomenon that is Stomp has arrived in Sacramento, fittingly, in the arms of a storm. The explosive energy has been riveting audiences since its inception in 1991. Stomp currently has four productions running concurrently: the ongoing show at the Orpheum Theatre in New York, a permanent London company, and tours in North America and Europe.
---
BWW Interview: Ottmar Liebert of OTTMAR LIEBERT & LUNA NEGRA at The Sofia

January 31, 2019

Global music sensation and contemporary flamenco guitarist Ottmar Liebert is returning to Sacramento for one night only with his band, Luna Negra. Liebert has been nominated for five Grammy Awards and boasts multiple gold and platinum records. His debut album, Nouveau Flamenco, is the best-selling instrumental acoustic guitar album of all time.
---
BWW Review: MURDER FOR TWO Kicks Off the New Year With a Bang at Sacramento Theatre Company

January 14, 2019

Mix Vaudeville, Agatha Christie, and the board game Clue, and you come up with the hilariously clever Murder For Two. Written by award-winning duo Joe Kinosian and Kellen Blair, this show highlights just two actors who play ALL of the parts-10, to be exact. 90 minutes of zany comedy come to the shocking finale where we find out if Mrs. Whitney did it in the entryway with a knife or if the psychiatrist did it on the porch with a gun...or was it someone else entirely?
---
BWW Review: WAITRESS Serves Up a Delicious Treat at Broadway Sacramento

December 28, 2018

Waitress has finally made its way to Sacramento, bringing with it all the ingredients a pie should have-sugar, spice, fluff and substance-blended perfectly in a feel-good, empowering show. Nominated for 4 Tony Awards, Waitress is groundbreaking for boasting an all-female creative team: music and lyrics by Sara Bareilles (6-time Grammy nominee), book by screenwriter Jessie Nelson (I Am Sam), choreography by Lorin Latarro (Waiting for Godot), and direction by Tony Award winner Diane Paulus (Hair, Pippin, Finding Neverland). Based off of the 2007 indie film of the same name written by Adrienne Shelly, the themes in Waitress take on an even deeper meaning because of Shelly's death by violence.
---
BWW Review: A CHRISTMAS CAROL Kicks Off the Holiday Season at Sacramento Theatre Company

December 5, 2018

The holiday season is a time when we all reflect upon the past year. The good, the bad, and everything in between comes up for dissection as we are influenced to improve in the new year. No tale conveys this idea more clearly than Charles Dickens' classic, A Christmas Carol. Sacramento Theatre Company presents an adaptation by Richard Hellesen and David DeBerry that is more enjoyable each subsequent year you see it.
---
BWW Review: STEEL MAGNOLIAS Brings Laughter Through Tears at Sacramento Theatre Company

November 6, 2018

We hear a lot about women tearing each other down-working mom vs. stay-at-home mom, breastfeeding vs. bottle-feeding, the way other women dress or style their hair. Steel Magnolias is a lesson in the opposite-the power of positive female relationships. A celebration of strong women and set in a beauty parlor in 1980's Louisiana, the story centers around six women who share laughter, conflict, and unimaginable grief.
---
BWW Review: The Rhythm is Gonna Get You ON YOUR FEET! at Broadway Sacramento

October 31, 2018

In a time of national uncertainty and division, it is refreshing to witness a story of what America means to me-unlimited possibilities for everyone, regardless of race, gender, or creed. It used to be known as a land of refuge and hope, and the rags-to-riches story of Cuban immigrants Gloria and Emilio Estefan gives me hope that we will return to a place that welcomes the tired and poor huddled masses while, at the same time, celebrating our diversity in a melting pot of the free and the brave. Because really, what is braver than leaving a country that you know to set upon an unknown shore with only a promise of opportunity?
---